You try to be healthy, you really do. Hell, you've even been known to eat a salad now and again. But no matter how strict your diet may be, there will inevitably come a day when your cravings straight-up refuse to be ignored.
We get it, we've all been there. Lucky for you, UrbanMatter has got the scoop on some of the most delicious – and might we say dirtiest – diet breakers in the city.
Here are five of the best cheat day meals in Chicago.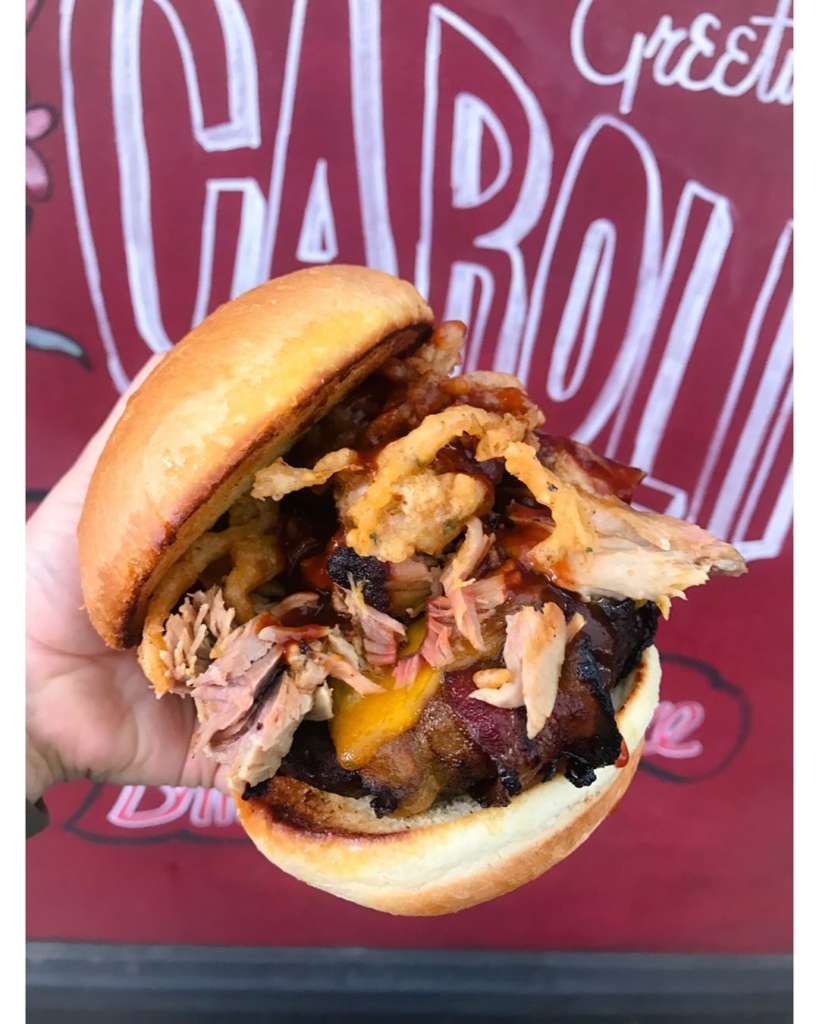 Jake Melnick's Corner Tap has got Chicago's burger game on lock. From mouth-watering double cheeseburgers to one of the juiciest veggie burgers in the Midwest, almost any item on Melnick's menu is cheat day worthy. If you're really looking to pig out, try the Que Burger: a bacon-wrapped all-beef patty, smothered in cheddar cheese and topped with crispy fried onions, sticky-sweet BBQ sauce and pulled pork. Yes, you read that right. A burger topped with pulled pork. Break out the elastic waistbands, 'cause its time to go to town.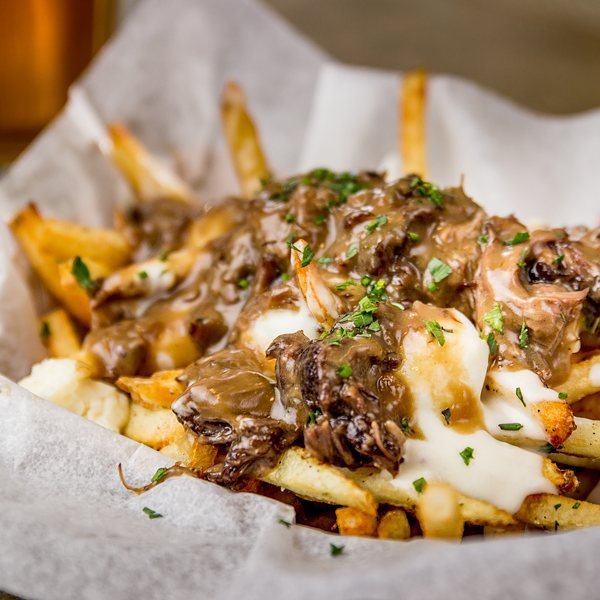 The Long Room may be best known for its craft beer selection, but everyone who's anyone knows that the dinner menu prepared by Beard & Belly is where it's at. If you're down to get a little messy (which we know you are), try the Poutinewich: a warm hoagie roll topped with onion jam, a heap of crispy french fries, and a decadent short rib gravy and cheese curd sauce. Maybe don't wear a white shirt for this one, just a warning.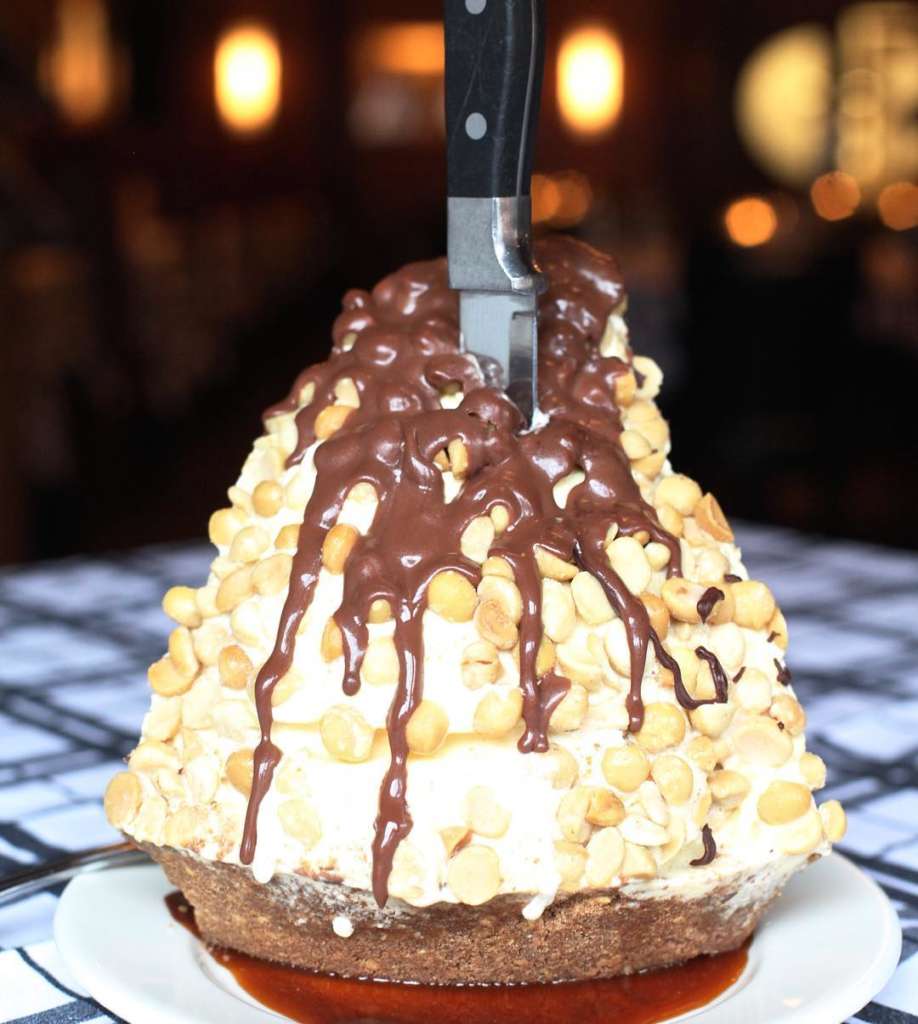 Gibsons may be a bit more upscale than your usual cheat day haunts, but that doesn't mean their food is any less drool-worthy. While their savory options are undoubtedly delicious, the desserts at Gibsons are truly exceptional. Each cake and pie is stacked miles high with all kinds of gooey goodies. If you're able to swing by, order the Macadamia Turtle Pie: an ice cream pie drenched in chocolate, toffee sauce and Macadamia nuts. The serving size is almost inappropriately enormous, so maybe bring along some friends to polish off this dish. Or don't. Who are we to judge?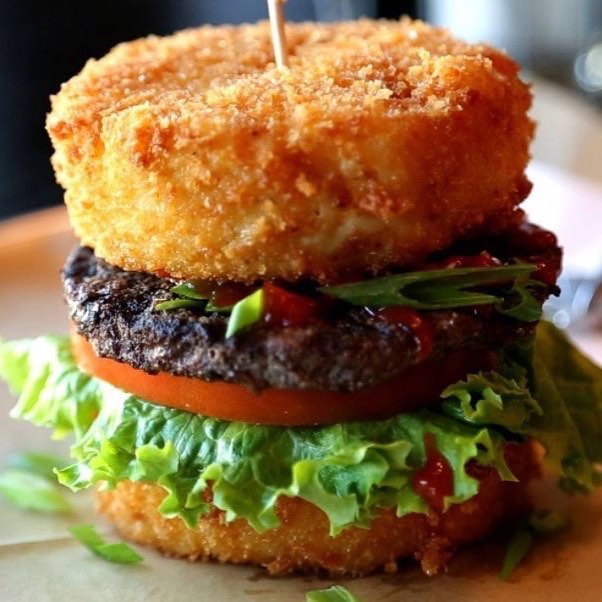 Can't decide between mac & cheese or a burger? Well, at Rockit Burger Bar, you don't have to. Introducing the Mac & Cheese Attack: a black angus patty sandwiched between two rounds of ooey-gooey fried mac and cheese. Once only offered as a special, off-menu item, this dish was featured on both the Today Show and Good Morning America, landing it a place among all of Rockit's other standard fare.
S'mores Pizza from Dimo's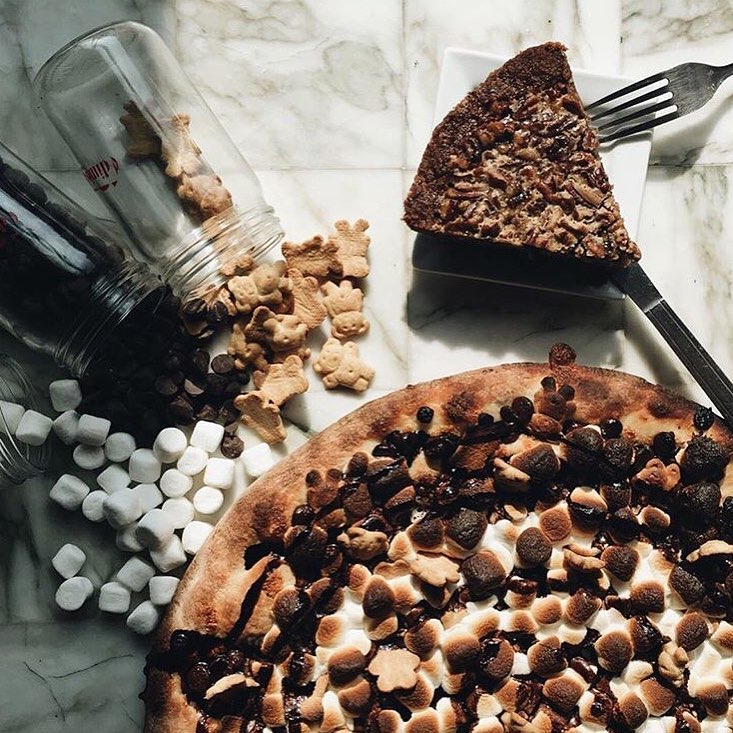 Pizza dough + chocolate + mini marshmallows = a cheat day well spent. While Dimo's offers some of Chicago's most creative pies, nothing can hold a candle to the S'mores pizza. Available for pickup or delivery, this dessert is the perfect addition to any movie night, wine night, or variation thereupon. Be sure to pick up a savory pizza while you're stopping bye, ya know, for good measure.
Like what you see? Visit UrbanMatter every Thursday to catch up on the most satisfying meals for your weekend. You're welcome.