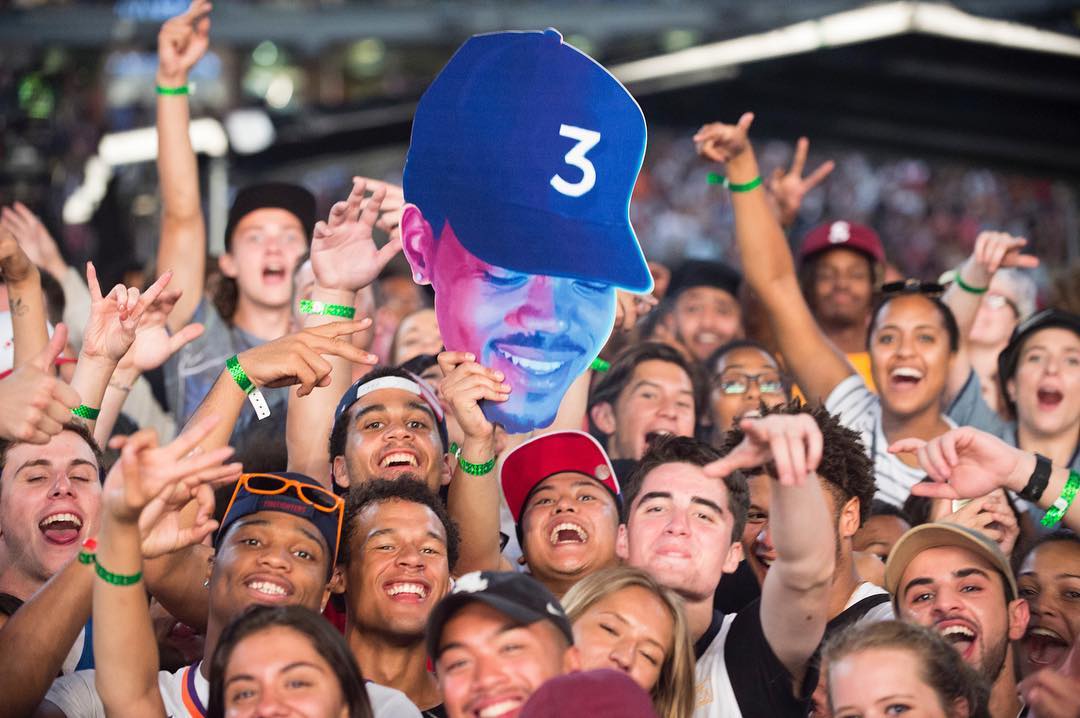 Chance the Rapper is making moves as always. Being an active advocate for his community, recently endorsing Toni Preckwinkle, and marrying his long-time girlfriend Kirsten Corley, the wholesome rapper has got some major summer surprises ahead.
With an expectant album–hinted via Instagram and referenced as #owbum in his bio–to be released in July, the rapper is also pairing his anticipated debut with a summer music festival. Chance took to Twitter to announce his festive news on March 20th.
Gotta festival in Chicago after my #owbum drop @patthemanager 👀

— Chance The Rapper Owbum 📅 (@chancetherapper) March 20, 2019
What shall we expect at this music festival?
While this may be exciting news, Chance is not shy to the festival scene. In September 2016, he created a Magnificent Coloring Day Festival, which featured popular artists such as Alicia Keys, Skrillex, Lil Wayne, Tyler The Creator, and more, even receiving a surprise popup from his beloved mentor, Kanye West. The festival was proven to be an immediate success, the event selling over 40,000 seats, and set in the Southside of Chicago, a bold statement alone.
So, we should expect Chance to recreate the same experience–a perfect mix of richly diverse artists, perhaps in another Southside gem, and of course, a debut performance of his awaited album. For now, we wait. Keep your eyes and ears open for upcoming details, Chicagoans. We have a feeling this won't be a concert to miss.
Check below to see a glimpse of 2016's Magnificent Coloring Day Festival, and make a prediction of your own!
Featured Image Credit: kris_lori Instagram