Local Rapper and Hometown Hero Brings a New Event to the South Side This September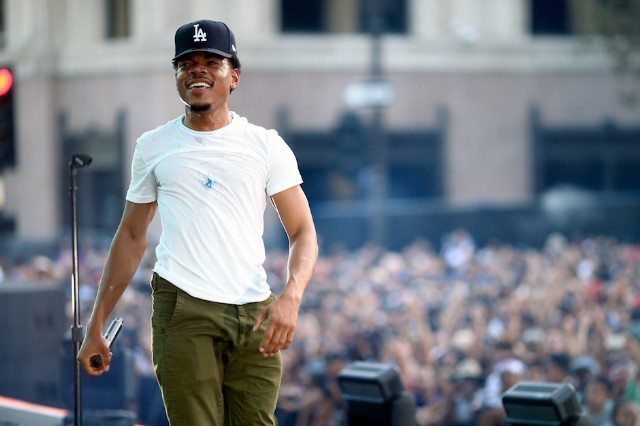 It was announced today that Magnificent Coloring Day, the title of Chance the Rapper's music festival and first ever to take place at Sox Park, will kick off on Saturday, September 24.
Chance's entire Magnificent Coloring Tour, which follows the May release of his mixtape Coloring Book, runs from August through November and includes both national and international stops. Not only announcing that Chicago would be included, but that it will also shine as its own mini festival, will undoubtedly make his millions of local fans very excited.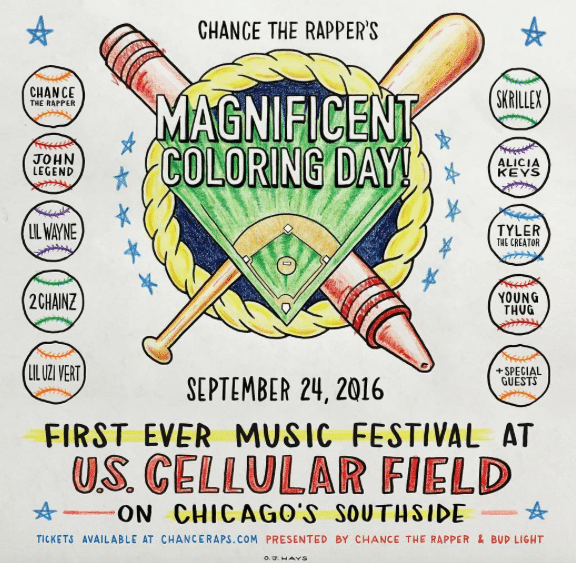 While most music festivals tend to take place in the Loop or the Near West Side, this one makes a mark by bringing massive, mainstream names to Chicago's South Side, creating a whole new dynamic for the area.
Chance has been known to make surprise appearances at various Chicago events, such as recently at the Taste of Chicago and at Pitchfork Music Festival. Finally, Chicago fans can enjoy him and his accompanying acts for one full, magnificently colorful day.
The lineup will feature Lil Wayne, who was featured on Coloring Book, along with Skrillex, Alicia Keys, John Legend, Young Thug, Lil Uzi Vert, and Tyler, The Creator. The announcement of other acts are soon to come.
Tickets and pricing aren't available for Chicago yet, but check out Chance's website to stay tuned for updates and more info on his world tour.