After nine days of snow in February fell and melted, and as the days grow warmer and longer, it's time to leave winter for a spring outdoor adventure. A perfect segue for this time period is Canoecopia. This is the world's biggest paddlesport exhibition, which takes place each year in Madison, Wisconsin.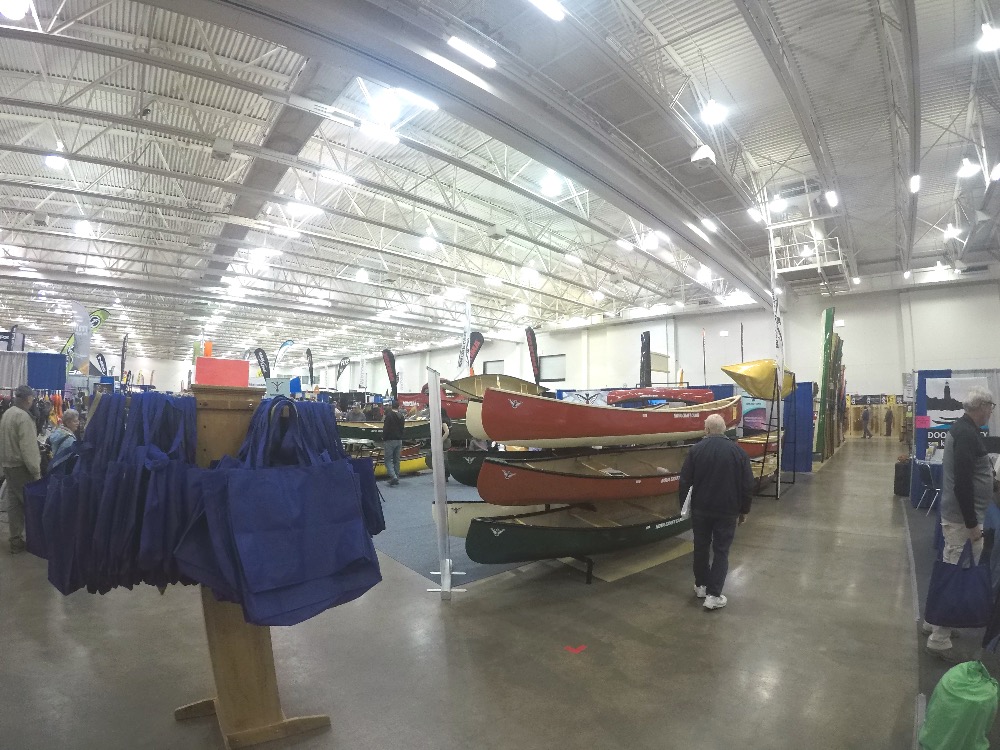 Canoecopia: What, where, and when
Canoecopia is organized by Rutabaga Paddle Sports, which is run by Darren Bush. The company is located in Madison, so the exhibition takes place there also. Wisconsin is a fitting state to host the event as the state features some of the best and most varied canoeing and kayaking options in the country. The event's location is at the Alliant Energy Center.
At this time each year, thousands of flannel-wearing, grizzly bearded, paddling enthusiasts gather. The exhibition spans the entire weekend from Friday to Sunday. Canoecopia features speakers, paddlesport gear companies, and canoe outfitters trying to lure paddlers to their destination.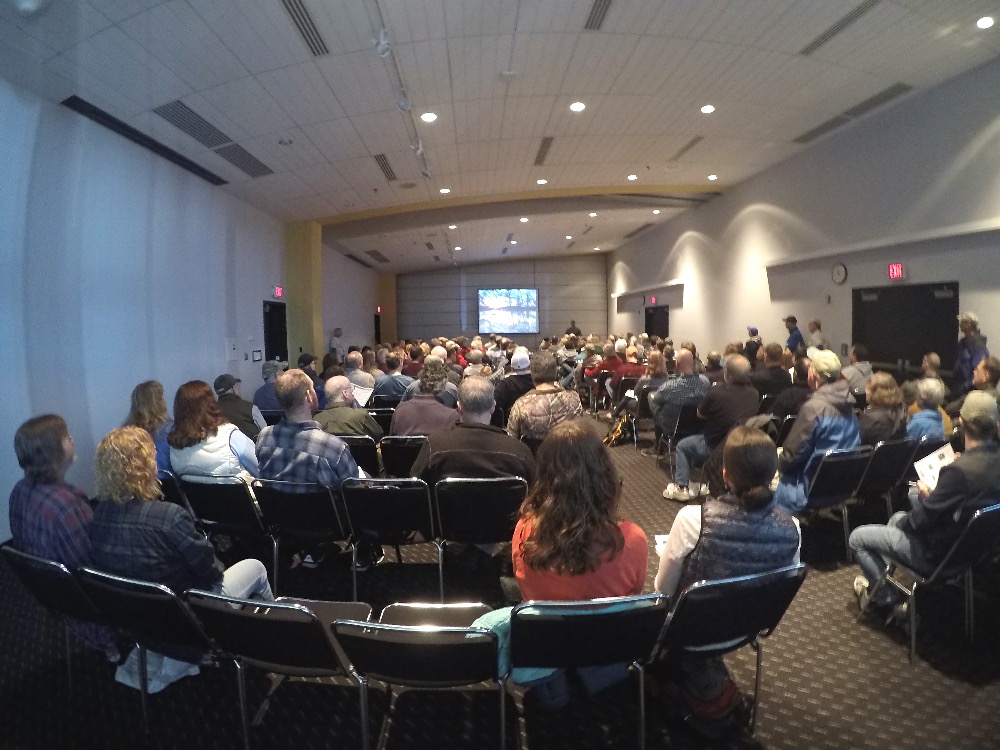 Canoecopia presentations
The presentations take place in rooms named BWCA, Algonquin, Bear, and Loon, and are outside the main exhibition hall. The speakers tell a story and share pictures from a paddling adventure, provide tips on an outdoor skill, highlight a region or river, or champion an outdoor cause.
Some of the presentations I attended included a journey through the Apostle Islands, an animal photography session, and a speaker talk about suggested routes in Quetico Provincial Park. Quetico is a favorite canoe area for many in Ontario, Canada. Popular speakers Dave and Amy Freeman from the Wilderness Classroom present on the cause of saving the Boundary Waters Canoe Area (BWCA) from the threat of sulfide mining. They speak every year, and are a crowd favorite.
Exhibition Hall and Outfitters
Move into the main room, and you'll be surrounded by canoes, kayaks, PFDs, paddles, tents, RVs, camping equipment, and just about anything canoe, kayak, and SUP related. All of these companies are selling their wares at discounted prices. There's no better way to start off the paddling season than by buying a new canoe.
Interspersed with the canoes and kayaks for sale are outfitters and tourism bureaus from across the country and even Canada. You can get information from Woodland Caribou Provincial Park or even the nearby Pine or Sugar Rivers. These two rivers are not too far across the state line in Wisconsin. Another great state for canoeing is Florida; therefore, the Sunshine State is well represented with North Natural Florida and the Everglades.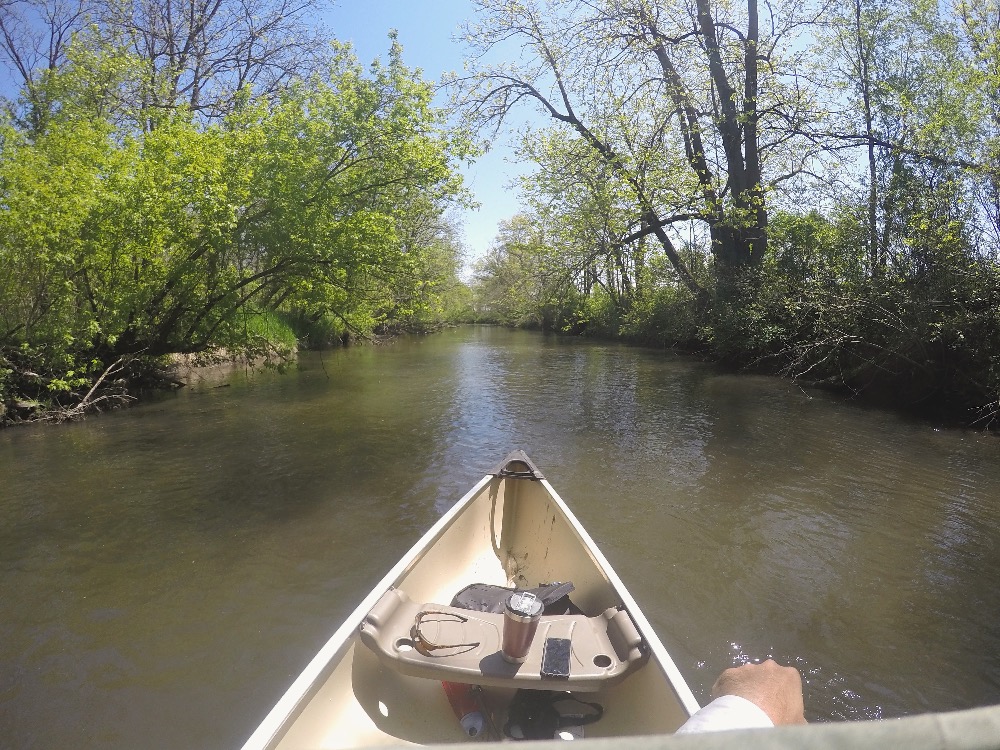 Illinois was also represented at Canoecopia. Our very own Kayak Chicago was present in order to pass out and provide information on some of their trips. They offer guided trips, classes, and rentals on the Chicago River and Lake Michigan.
Join a club
Several canoe clubs have booths at Canoecopia. A club is a great place to start if you want to canoe or kayak because finding like-minded people is a great way to get motivated to paddle more. The Prairie State Canoe Club from Illinois was on hand signing up new members for a bargain price of $20 a year.
The cure for cabin fever
The cure for cabin fever is getting out in a canoe or kayak. As temperatures hover around 30-40 degrees, the weather is not really optimal for the sport until April or May. In the meantime, get excited about the coming warmer months by attending Canoecopia.
Check out the Canoecopia website for more information.
Disclosure
The author did receive complimentary passes for Canoecopia; however, this did not impact this post as opinions are purely my own.