Outdoorsy types who live in Chicago will so often complain that there are no good hiking trails around here. First of all, duh. Second, why you stickin' around if you hate it so much!? And third, while it's true our hiking is kinda weak, it's not the same for camping. And yet somehow they get roped in together. Yes, we're a prairie state. We get it. But the flatland can make for great camping in Illinois if you take shelter in a wooded area, and we do have plenty of those around.
Instead of driving up to Wisconsin or over to Indiana or Michigan this fall, explore camping opportunities in Illinois and discover the amazing camping sites scattered around you. While you may not always be surrounded by craggy rocks and sloping hills (but sometimes), you might find that Illinois has its own kind of simplistic beauty, unique to anywhere else in the world.
These are the best spots to go camping in Illinois.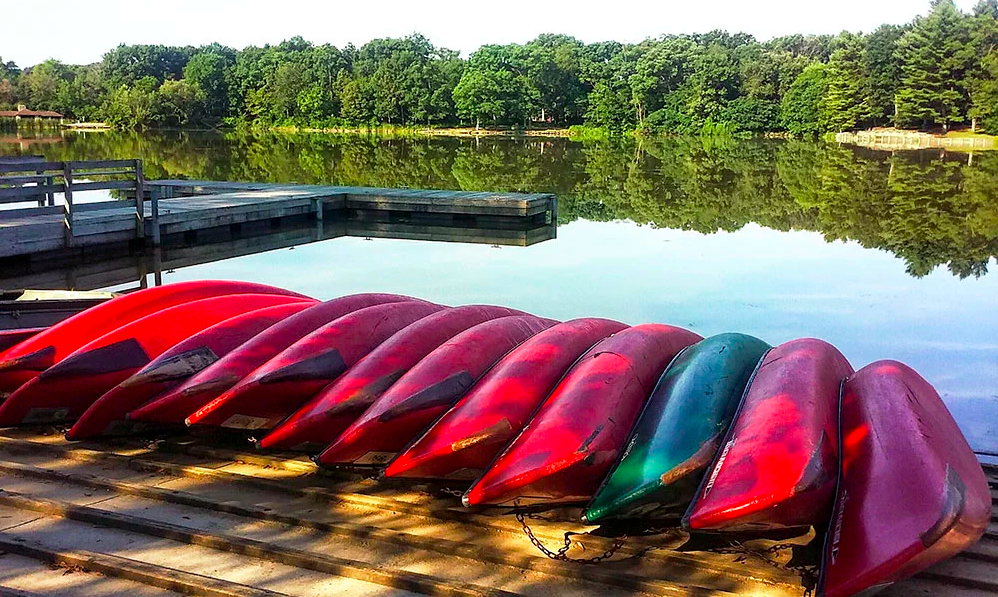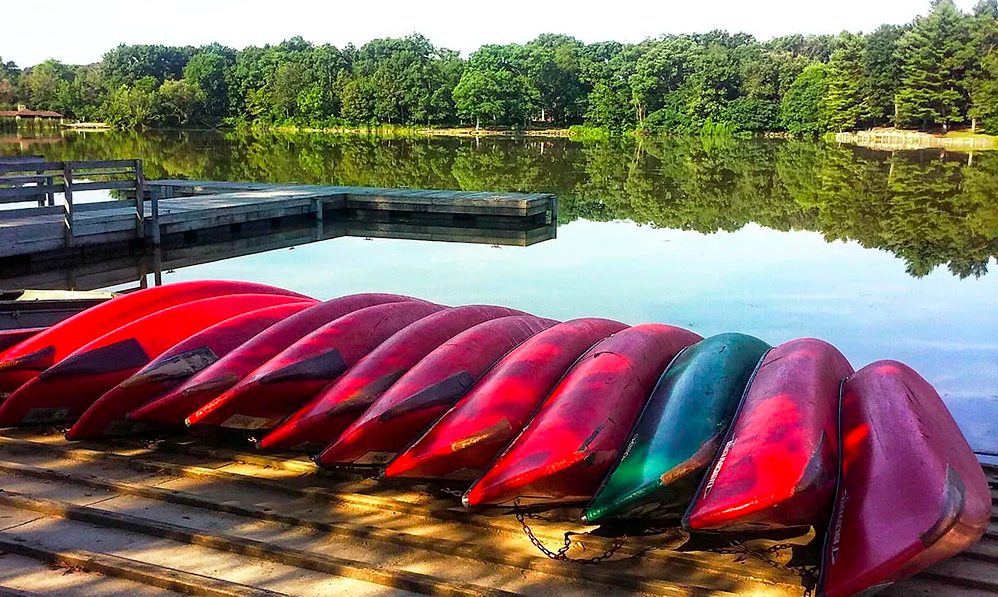 Wheaton
Let's start with somewhere familiar. If you're hoping to go camping in Illinois with friends or family, Wheaton is home to one of the most beautifully condensed forest preserves. This 885-acre nature preserve features over 5 miles of trails for you to explore, so it's easy to see all of it in a weekend.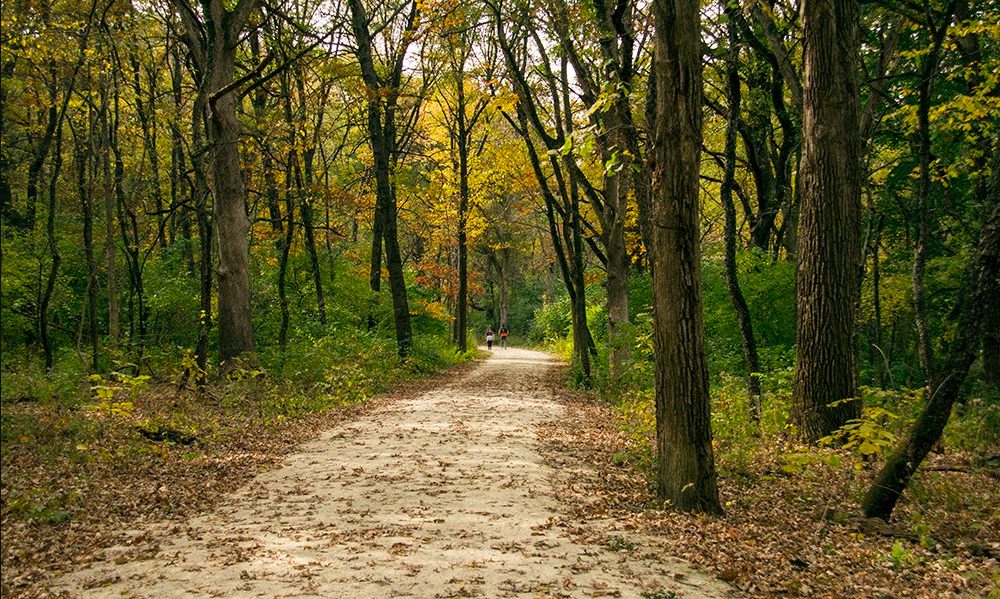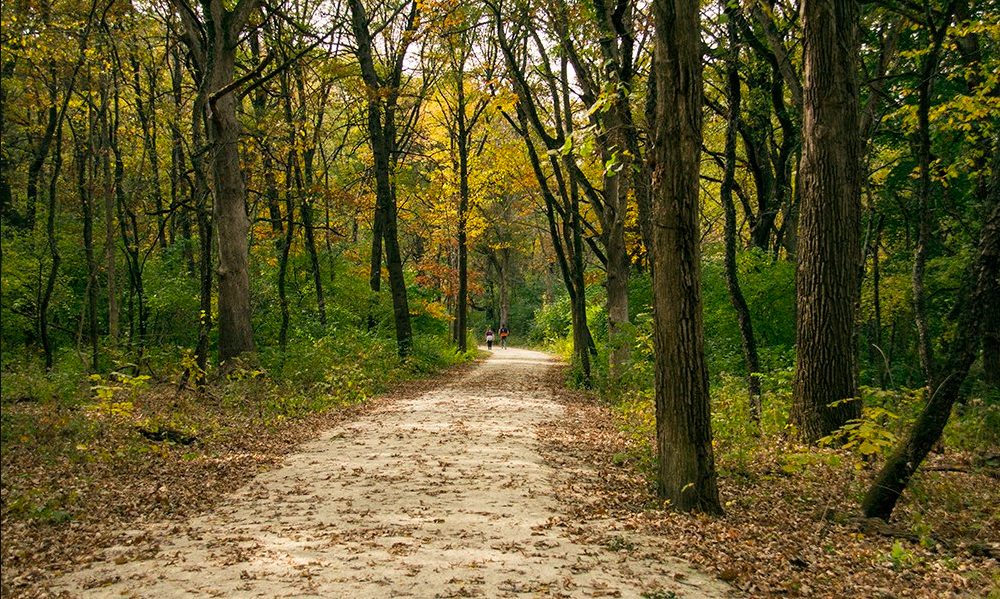 Warrenville
Blackwell Forest Preserve in Warrenville may be the best camping site in Illinois because it features over 9 miles of trails surrounding a vast lake in the center of the grounds. You'll find this preserve to be slightly more hilly than typical Illinois terrain, so it will feel like you've made it out of state without going too far.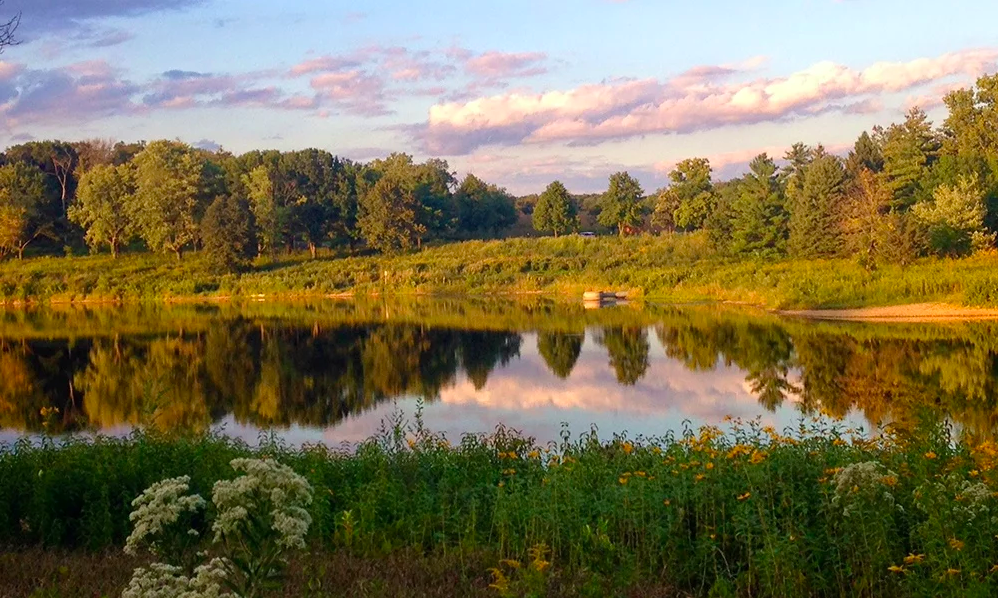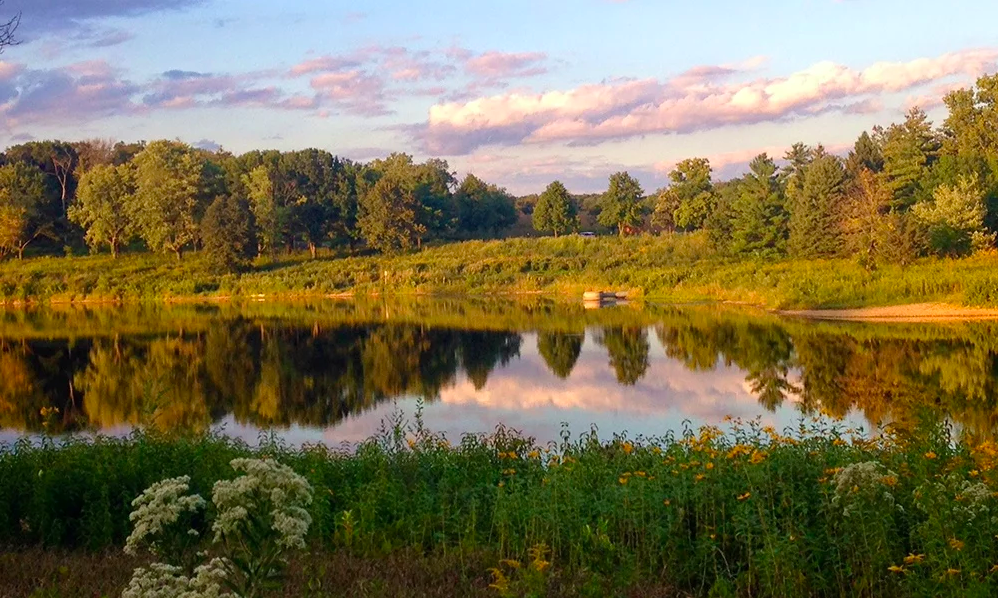 Naperville
These past three preserves I've listed are all within pretty close range to one another, but this hidden gem in Naperville is also an excellent place to go camping in Illinois. There are plenty of secret paths along the 7 miles of trails that will make you feel like you're exploring undiscovered territory in this meager 465-acre preserve.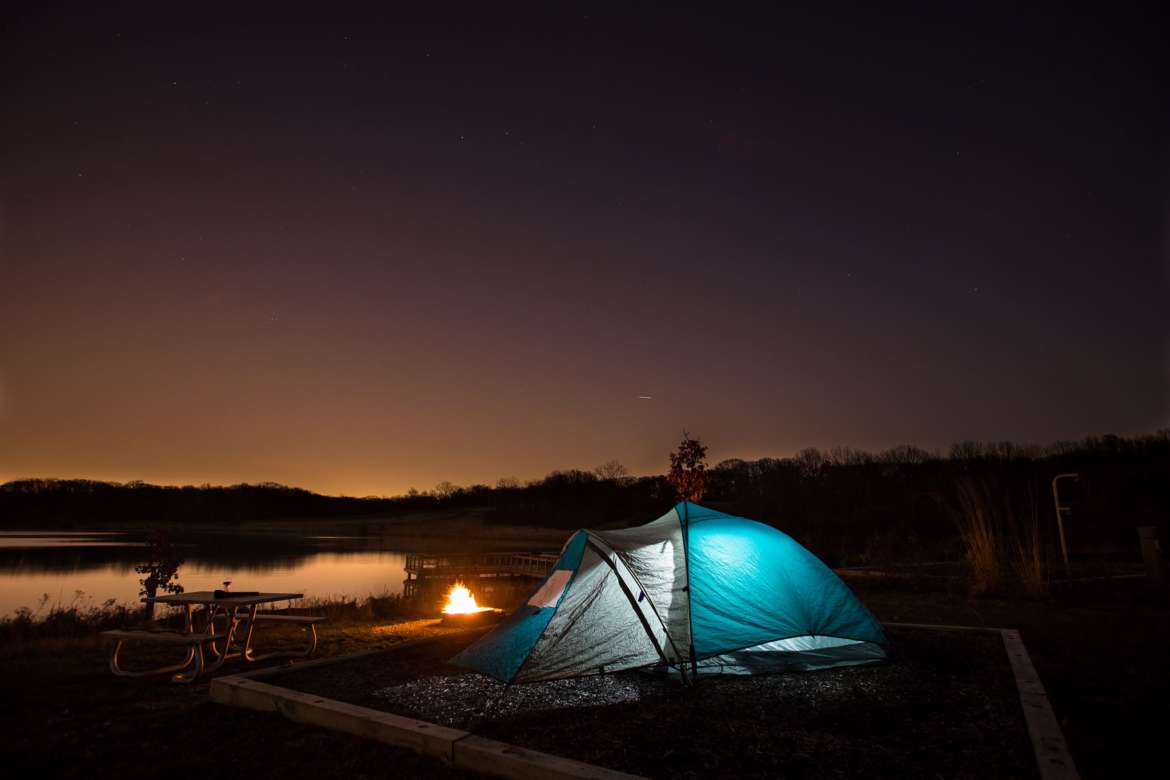 Willow Springs
Bullfrog Lake has actual cabins for rent during the winter if you're worried about wind chill. Otherwise, go old-school and set up a tent right along the lakefront. If you're a first-time camper, this is the best camping destination near Chicago since they offer free Camping 101 classes and gear rentals to make sure everyone has a chance to experience the great outdoors.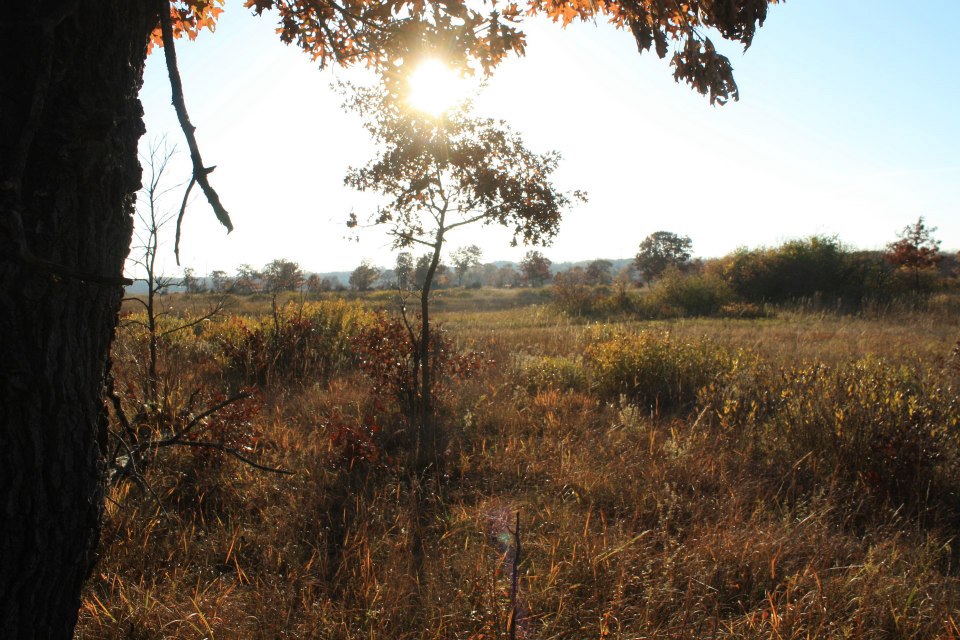 Zion
Now, we're at the big stuff. These 4,160-acre grounds are located just below the Wisconsin border, about an hour from Chicago. With a nature preserve on either side of this long stretch of beach, there are plenty of places to camp as all have a great view of Lake Michigan.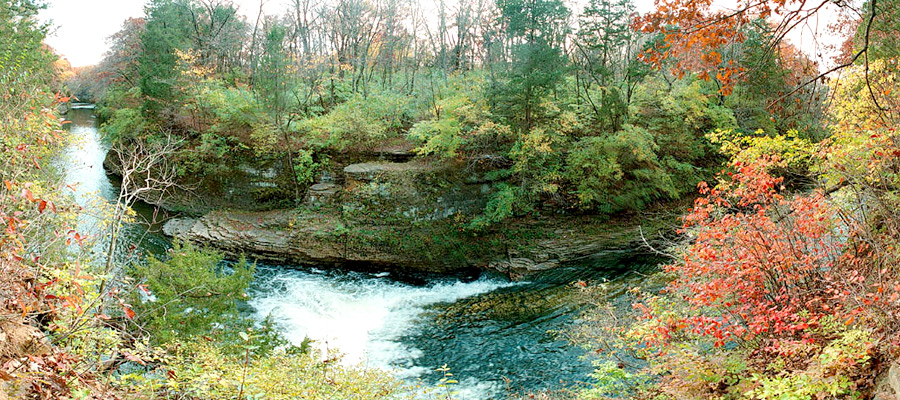 Bourbonnais
This state park surrounds a river in its 4,000-acre stretch, one in which you can frolic, wade, canoe, and overlook from bridges at several points along the way. You wouldn't expect this place to have a camping site, but it does, leaving you totally at the mercy of the elements—in a serene way—when you make the trek here.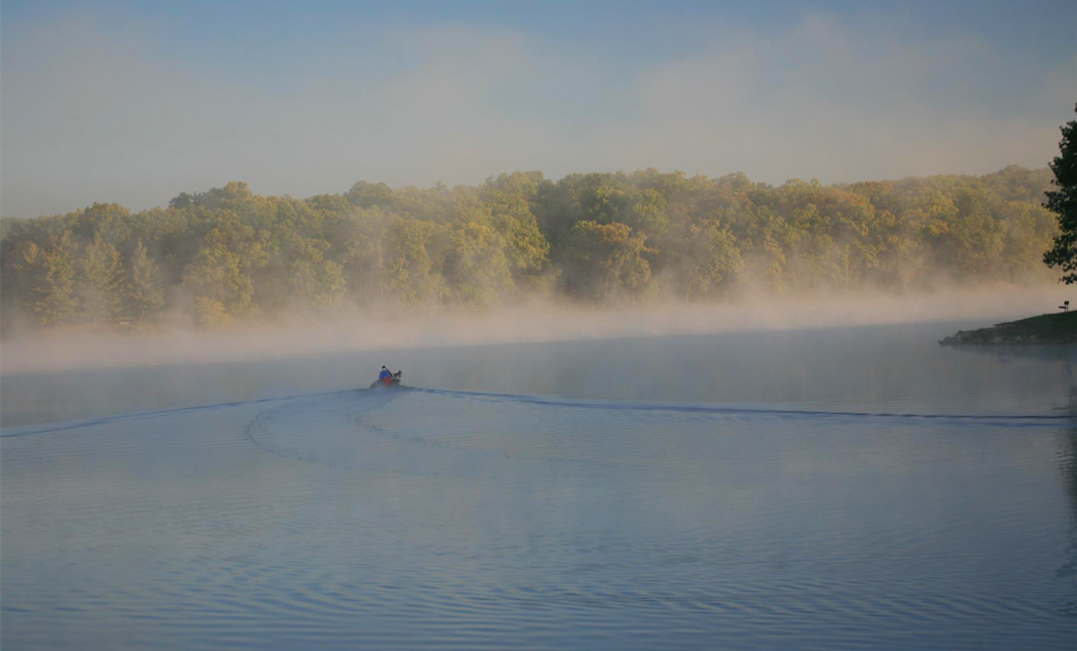 Loves Park
Up near Rockford, Rock Cut State Park is a camping site in Illinois that features many unexpected surprises. The natural rock formations and hills make hiking an actual challenge, and with all of the boating, fishing, horseback riding, and mountain biking available for your recreation, it's going to feel like you're at summer camp again.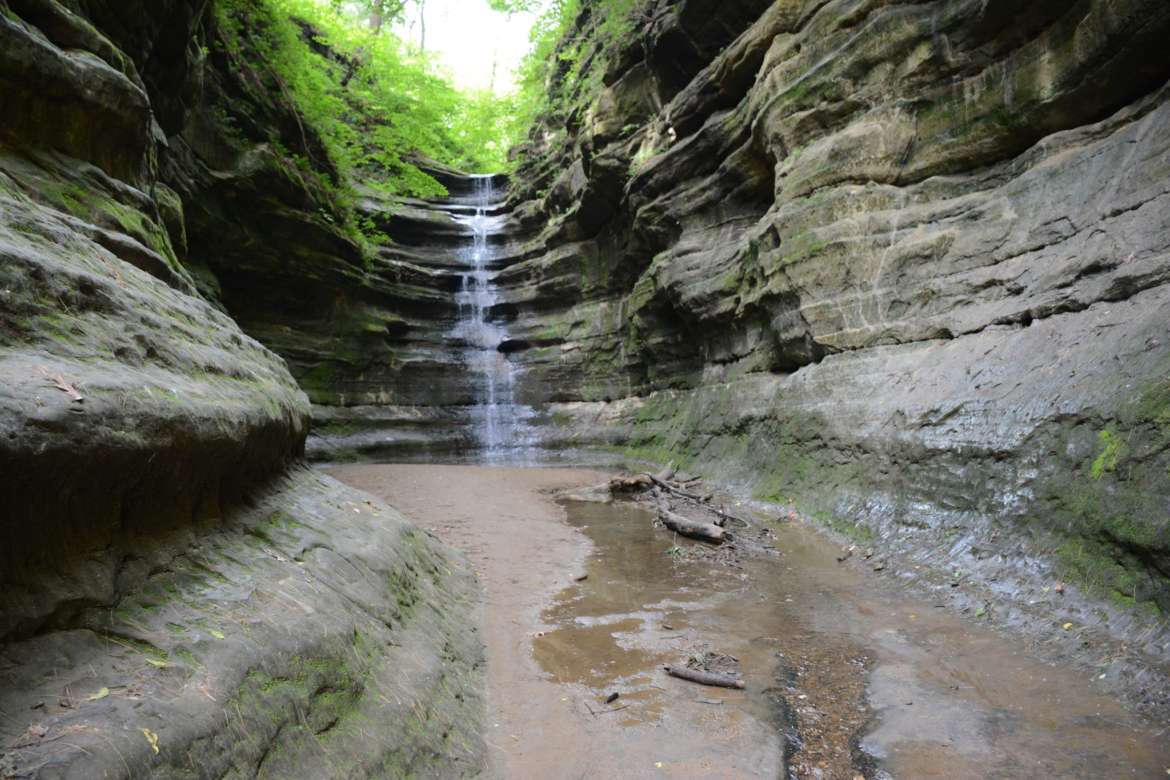 Oglesby
It's a whole wide world on its own, and I'm pretty sure you've already been to this widely recognized state park. Starved Rock has a vast variety of trails and camping sites. While it can get pretty crowded, especially in the summertime, this is one of the best camping locations in Illinois because of its towering boulders and endless trees.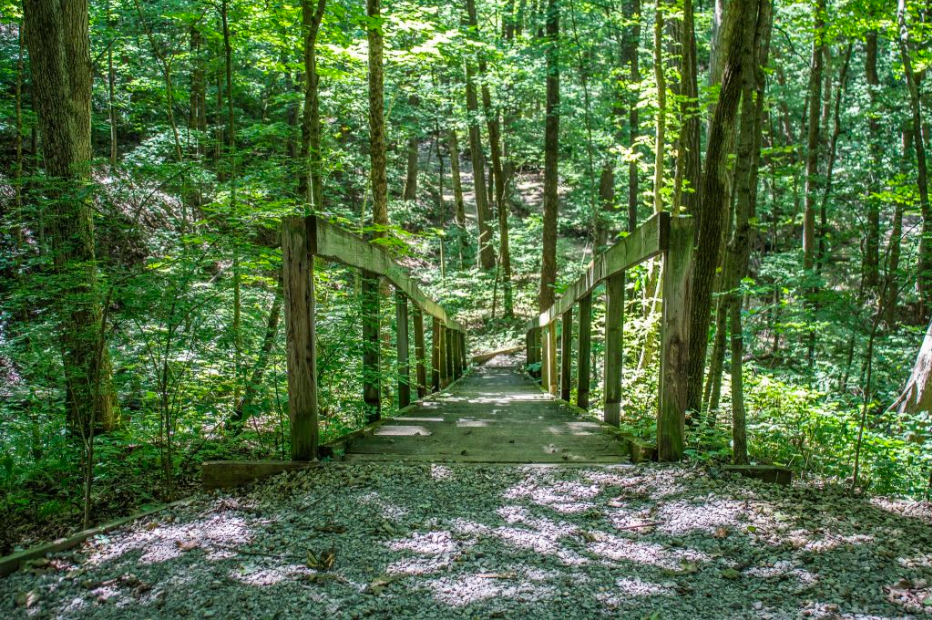 Ottawa
Really trying to feel like you're traveling far away? Take the 2-hour trek down to Ottawa, IL, and visit this 2,064-acre forest preserve for some good, old-fashioned camping. This camping ground in Illinois features miles of trails that lead you through a totally natural, wooded area, where you can enjoy a truly rugged camping experience.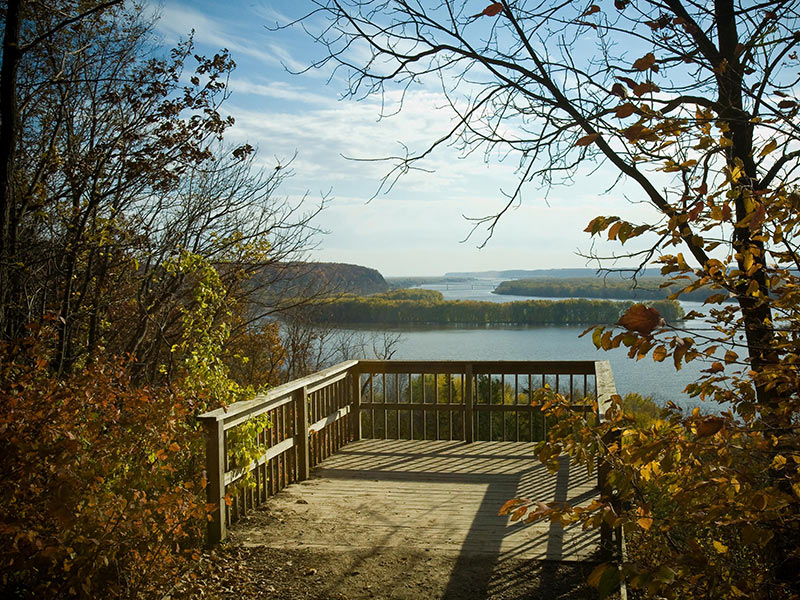 Savanna
This is as far as we'll go: a 3-hour drive to the edge of Iowa. Like many forest preserves in America, Mississippi Palisades State Park is rich in Native American history, and the paths once taken by these aboriginal people are still intact and used today. Take a step back in time when you camp at this surprisingly mountainous and historical park.