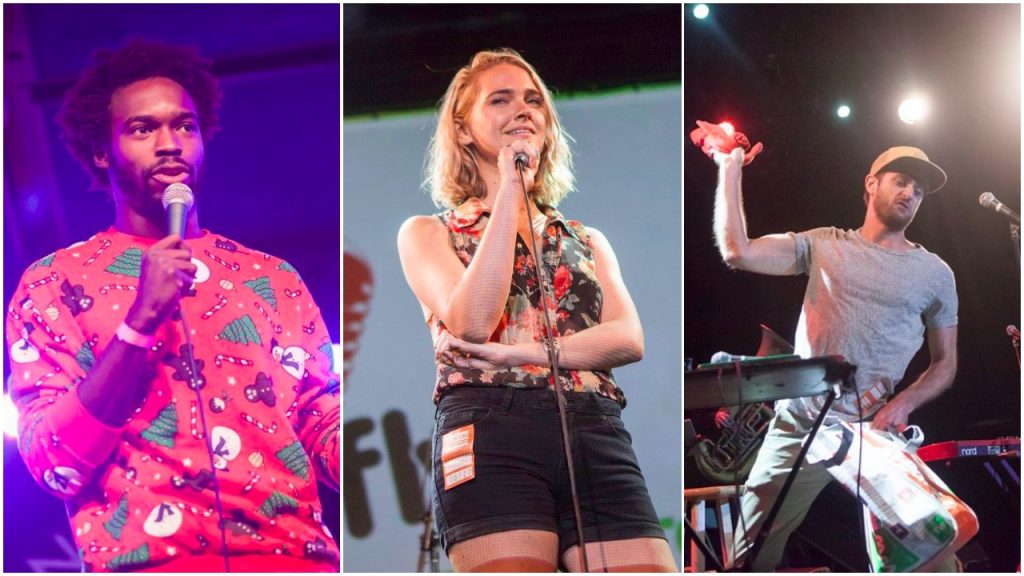 The Brooklyn Comedy Festival will take place on August 21-27. This seven-day festival has a total of 17 different venues in Brooklyn where they will be hosting their shows, some of the venues include Bar Matchless, 61 Local, Dizzy's on 5th, Knitting Factory Brooklyn, and much more. Audiences can expect to experience over 200 acts ranging from stand up, improv, sketch and live music.
The creation of the Brooklyn Comedy Festival was founded by Ashleigh Walker and performers Julien Kiani and Chris Nester. It's their mission to "celebrate the scene and give every level of performer a chance to shine on Brooklyn's many stages." At this year's festival, be prepared to see performances from Littlefield, Jo Firestone, Aparna Nancharla, Hari Kondubolu, Joe Pera, Langston Kerman, and more. In the past, this festival has seen the likes of popular comedians like Hannibal Buress, Nick Turner, Reggie Watts, Michael Che, Hasa Minhaj, and Trevor Noah.
In addition to their many performances, panel discussions and after parties are held throughout Brooklyn that will be hosted by local and national patrons. Some of their sponsors include Adult Swim, MailChimp, Sixpoint Brewery, and Brooklyn Brewery.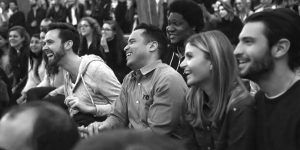 This event was established in 2013 and has taken place for four years now. So far, they have had great reviews from publications such as The New York Times, Refinery29, Bushwick Daily, Timeout New York, and Brooklyn Magazine, highlighting Brooklyn and how much the fest has accomplished when it comes to spotlighting the next big comedian. Previous comedians that have performed here are Mark Normand, Sean Patton, Sasheer Zamata, Phoebe Robinson, and Myq Kaplan. Outside of the Brooklyn Comedy Festival, these individuals have continued on to further their comedic careers in the mainstream media, so it's evident that this is the place to be.
To stay updated on any news regarding the festival, feel free to join their mailing list so you can make sure to be one of the first to get tickets and more info.