Giving 'Beer Fest' a Whole New Meaning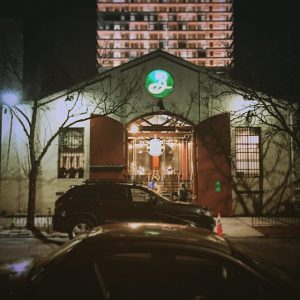 Beer festivals take place in just about every city, and on every block. What makes Beer Mansion different? Well, everything really.
Sure, as with any other beer fest, there's food, music, and art to accompany the brews. But what makes Beer Mansion great is that all the emphasis is placed on 'experience.' What you get is a two-day journey where you're bound to see, hear, taste, or encounter something you never have before.
Kicking off its annual tour by returning to its hometown, the Brooklyn Brewery Beer Mansion takes place April 13-14 at Weylin in Williamsburg. This year's parties include The Speakeasy, The Show, The Bazaar, and The Arcade, where each will offer its own unique kind of spectacle. Here's what else you can expect:
Breweries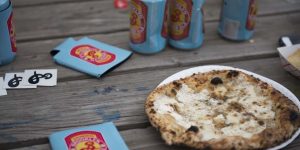 Brooklyn Brewery; Fifth Hammer Brewing; Transmitter Brewing; Industrial Arts Brewing Company; Mikkeller NYC; Bad Seed Cider Company; Captain Lawrence Brewing Co.
Food and Other Vendors
The Meatball Shop; Pig Beach; El Atoradero; Orange Amps; Blundstone; High Brew Coffee; Essential; New York Distilling Co.; Rough Trade; Barcade; Anyone Comics; Captured Tracks; Bushwick Print Lab; Twenty Sided Store; Competition Kitchen; OddFellows Ice Cream
Artists
EZTV; Lina Tullgren; Robert Earl Thomas; Jackson MacIntosh; Widowspeak; Dinner; Cuzme Jazz; Kaylight; Nicky Ottav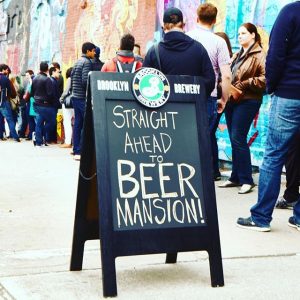 Admission
Early Bird: $55
Regular: $65
Tasting Experience: $120
Entry includes unlimited beer tastings from all participating breweries. The Tasting Experience includes early entry, access to the Tasters Quarters, a signature Spiegelau tasting glass, Brooklyn Brewery swag bag, a private Ghost Bottle tour led by the brewery's own Gabe Barry, and a complimentary item from The Meatball Shop, Pig Beach, or El Atoradero.
Not in NYC? Not a problem! The Beer Mansion might be traveling to a city near you. Watch out for more festivities continuing in Minneapolis, Atlanta, and Dallas!