In case you lost track of time this past Labor Day weekend while you were day dreaming by the pool, I have some news for you: it's officially September!
Hard to believe, I know.
What exactly does this month signify for those of us in New York City, other than a gentle reminder to put all of our white clothes into storage (along with our beloved bikinis)?
Well, for one, fall is around the corner and we have about two weeks to be outside as much as humanly possible. Fingers crossed for an Indian summer, but let's not get ahead of ourselves.
If you're anything like me, and you're not quite ready to say goodbye to long summer nights and glorious days in the sun, here is every outdoor bar in Brooklyn (mainly Williamsburg & Greenpoint) that you absolutely must check out! There's still time, but I strongly recommend going before it gets too cold outside, and all you want to do is watch Halloween movies in your bed while cradling a pumpkin spice latte.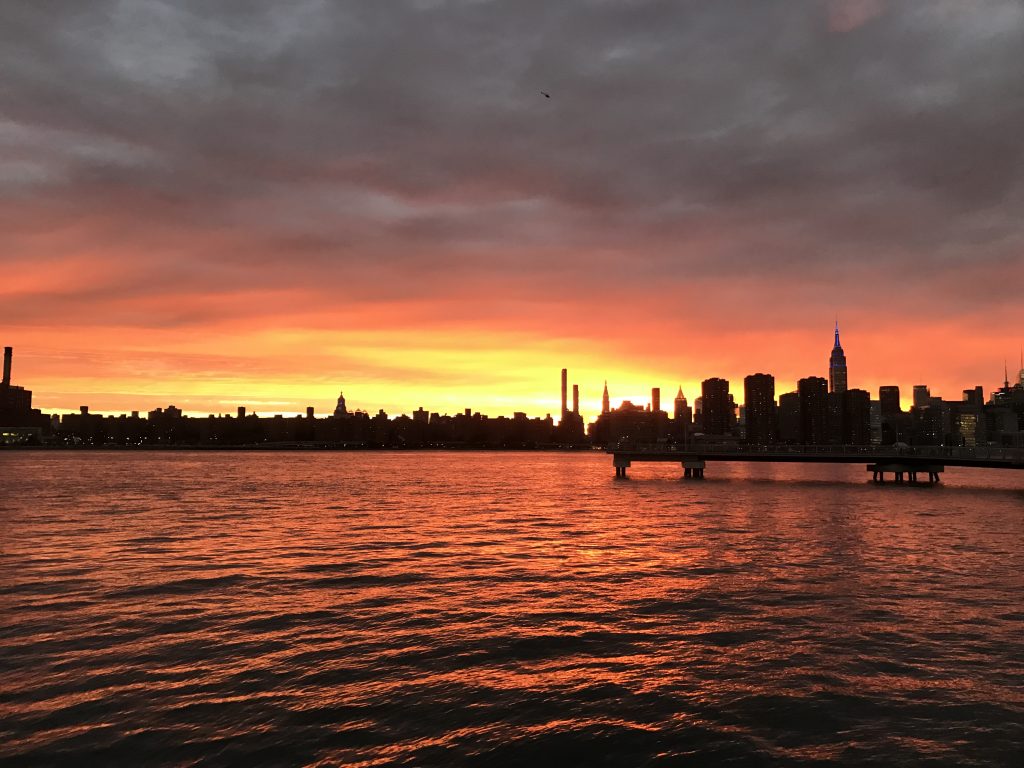 This is my all-time favorite bar in Greenpoint. It's not a boat, but it feels close enough when the barge starts to sway (and you along with it). Not only do you get a beautiful view of the sun setting along the Manhattan skyline, and its reflection in the water, but the food is fresh, the pitchers are reasonably priced ($24), and the vibes are down to earth. There's also plenty of outdoor seating! If I were you, I would head to the barge at dusk ASAP, and take in the memory of warm nights along the water while you still can.
If You Like Boats, Seafood, Cocktails & Rosé: Pilot (Brooklyn Bridge Park)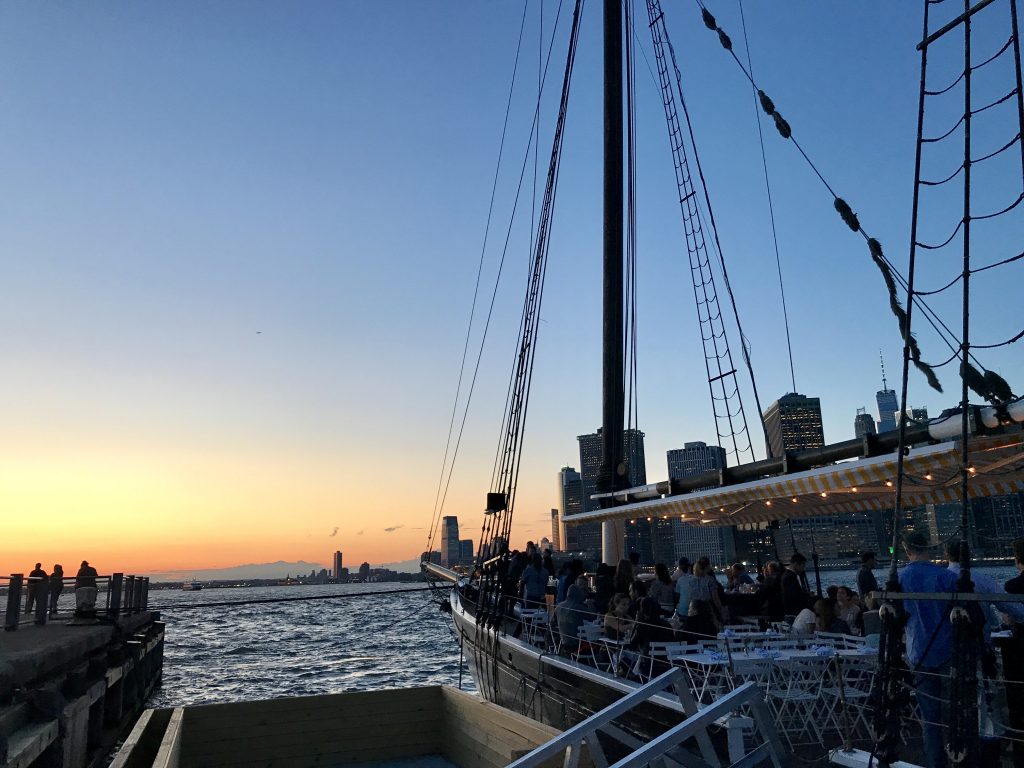 This is the Brooklyn version of West Village's Frying Pan, the floating bar in Manhattan that everyone talks about. What does this one do better, however? For starters, the view of Manhattan is stunning, and the boat itself has a rustic charm and authentic feel. You'll literally think you're sailing when the boat starts to rock.
Make reservations if you want to guarantee a table, if not arrive early for a seat at the bar. Go ahead and sit back, relax, and pretend you're on a boat cruising through the Caribbean. The lobster and oysters will help.
If You Like The Aussie Vibe: Northern Territory (Greenpoint)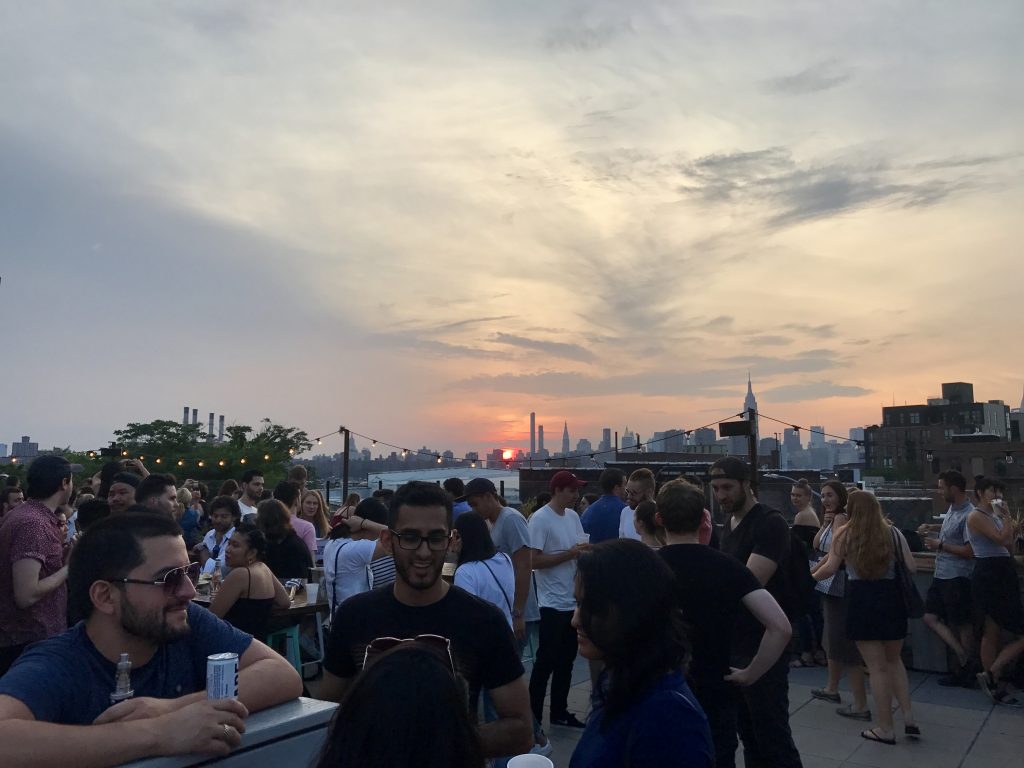 A great rooftop to casually relax on after work. Keep in mind that the vibe during the week is infinitely more chilled and you can probably find seating, as opposed to an overly crowded Saturday afternoon when everyone wants to come out to Brooklyn and explore. If you want to hide from the sun, the downstairs interior is nice and spacious, and you can snag a couch to lounge on. Cheers mate!
If You Like Pina Coladas (And Getting Caught In The Rain): Broken Land (Greenpoint)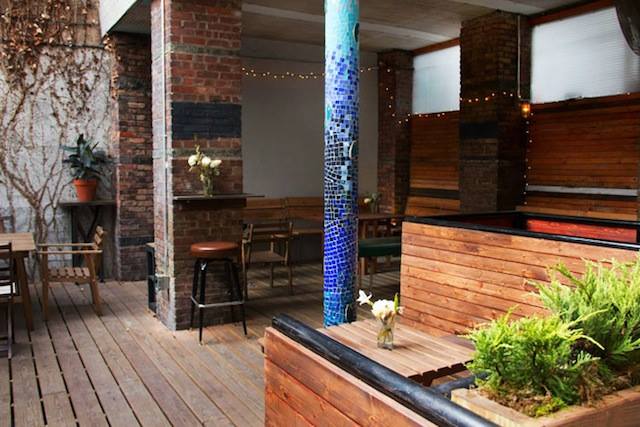 Ok no, we don't like getting caught in the rain, but this really wouldn't be a terrible place to spend a few hours. Broken Land feels unpretentious and timeless. Not only is the interior of the bar romantic, but the outdoor patio is a great little hideaway, where you can enjoy a creamy piña colada that tastes like Kokomo, all while escaping that hectic NYC hustle and bustle.
If You Like The Beach: Surf Bar (Williamsburg)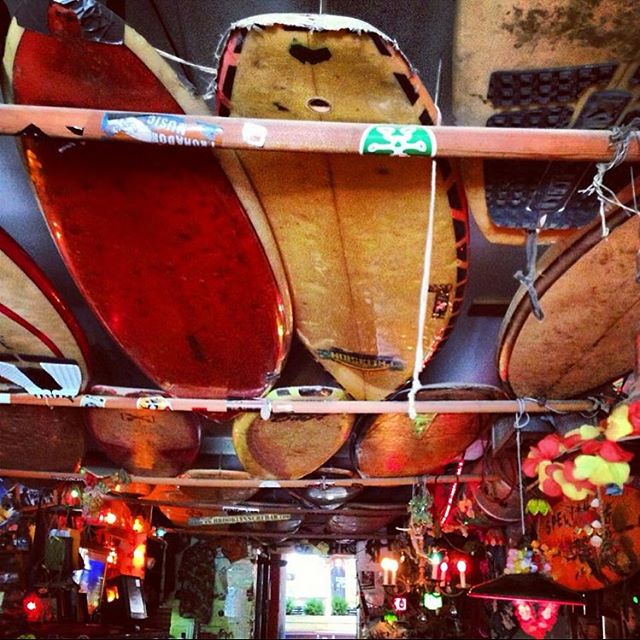 The fact that there is literally sand on the ground is enticing enough. Here you can expect a tiki bar atmosphere, along with refreshing tropical cocktails. Don't forget to set your watches to island time, and let your worries melt away.
If You Like An Amazing View: Westlight (Williamsburg)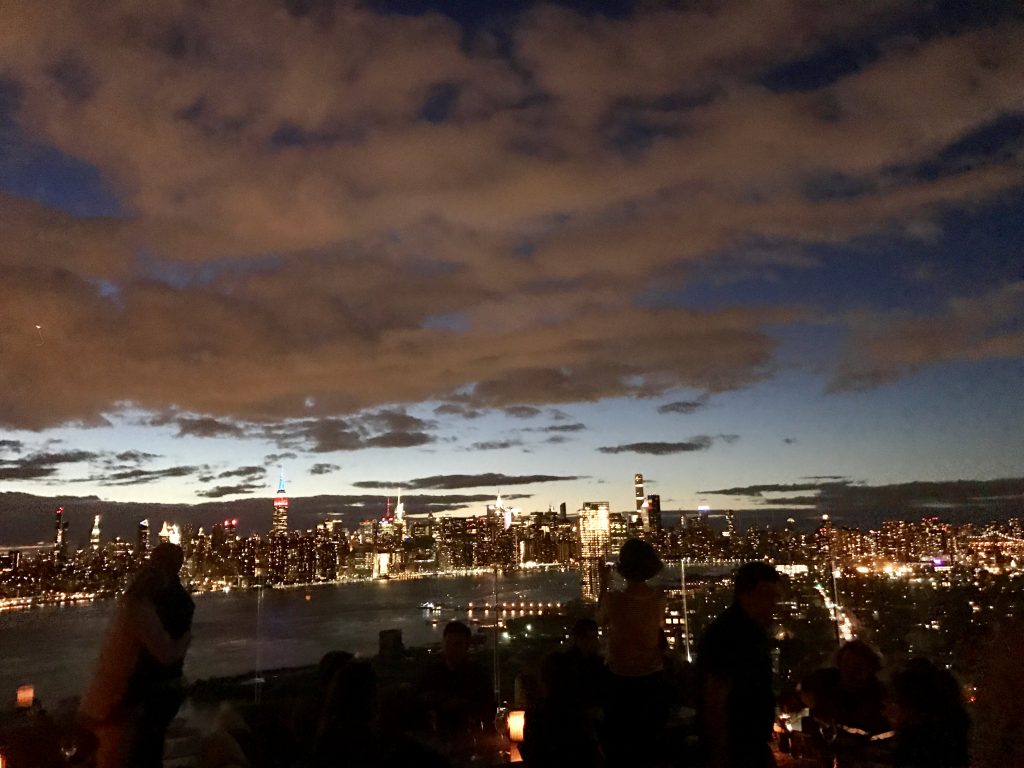 It's not cheap, that's for sure, and there will most likely be a line. Westlight is, however, worth it. Definitely go before the arctic winds pick up, and The William Vale's lovely rooftop is no longer so lovely. This is also a great place to take out-of-town guests.
If You Like That "Summer Feeling" + Fresh Crab: Brooklyn Crab (Red Hook)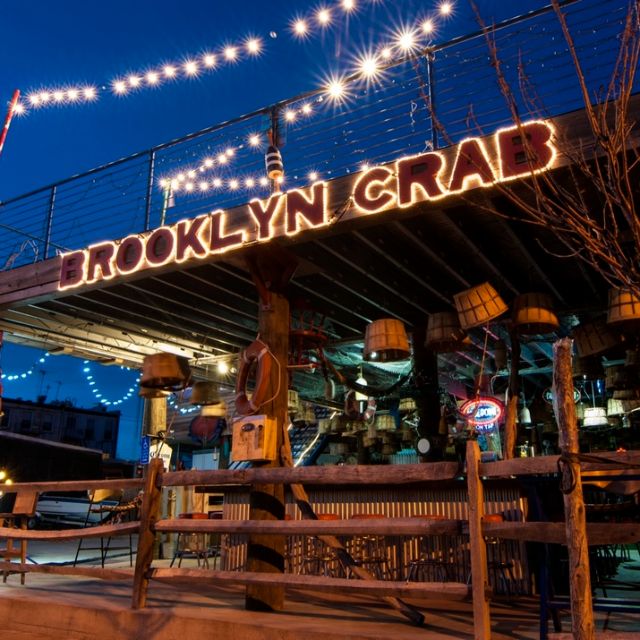 Red Hook feels like a city escape, and Brooklyn Crab only makes it that much better. Head to this summer spot close to the waterfront for cold beer and fresh seafood that makes you feel like you're at the beach. Don't ask me why, it just does. Motto: No shoes, no shirt, no problems (but please wear shoes and a shirt).
Also Worth Checking Out 
Extra Fancy (Williamsburg): Not that fancy. A great go-to when you're in the neighborhood and want a drink outdoors.
Berry Park (Greenpoint): Not as open and airy as Northern Territory's roof, but the place to be if you're seeking something a bit more upbeat. The downstairs interior isn't bad either.
The Ides at The Wythe Hotel (Williamsburg): Another beautiful rooftop in Williamsburg, and next door to Westlight.
Output (Williamsburg): Hang out on this rooftop when you're in the mood for a night out.
Midnights (Williamsburg): There are so many cute backyard patios in Williamsburg, and this is one of them. Come here for an evening cocktail, and maybe eat here too (the food looks divine)!