There are a wide selection of retro diners and grill bars in Chicago that serve the best boozy milkshakes. These adult milkshakes are the closest thing adults can get to childhood. While you may not be able to venture back to the past, you can at least feel the giddiness of youth with the best boozy milkshakes Chi-town has to offer.
So, here are the best boozy milkshakes in Chicago with classic vibes to match.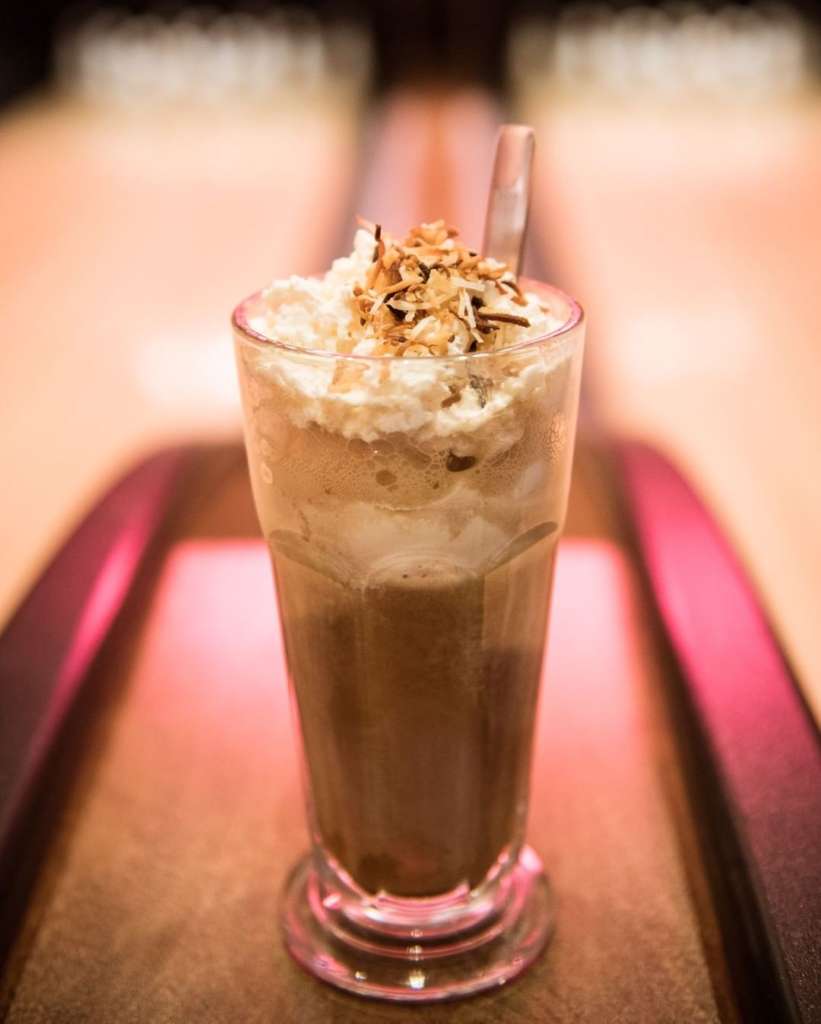 2414 North Milwaukee Avenue
The Pink Squirrel serves come of the best boozy milkshakes in Chicago. And best of all, it has the retro vibes to match its sweet menu. Vintage radios, spoonflower wallpapers, a cute miniature bowling alley perfect for intimate outings, and more, The Pink Squirrel will put you in a classic mood.
Must Try Shakes | Root Beer Float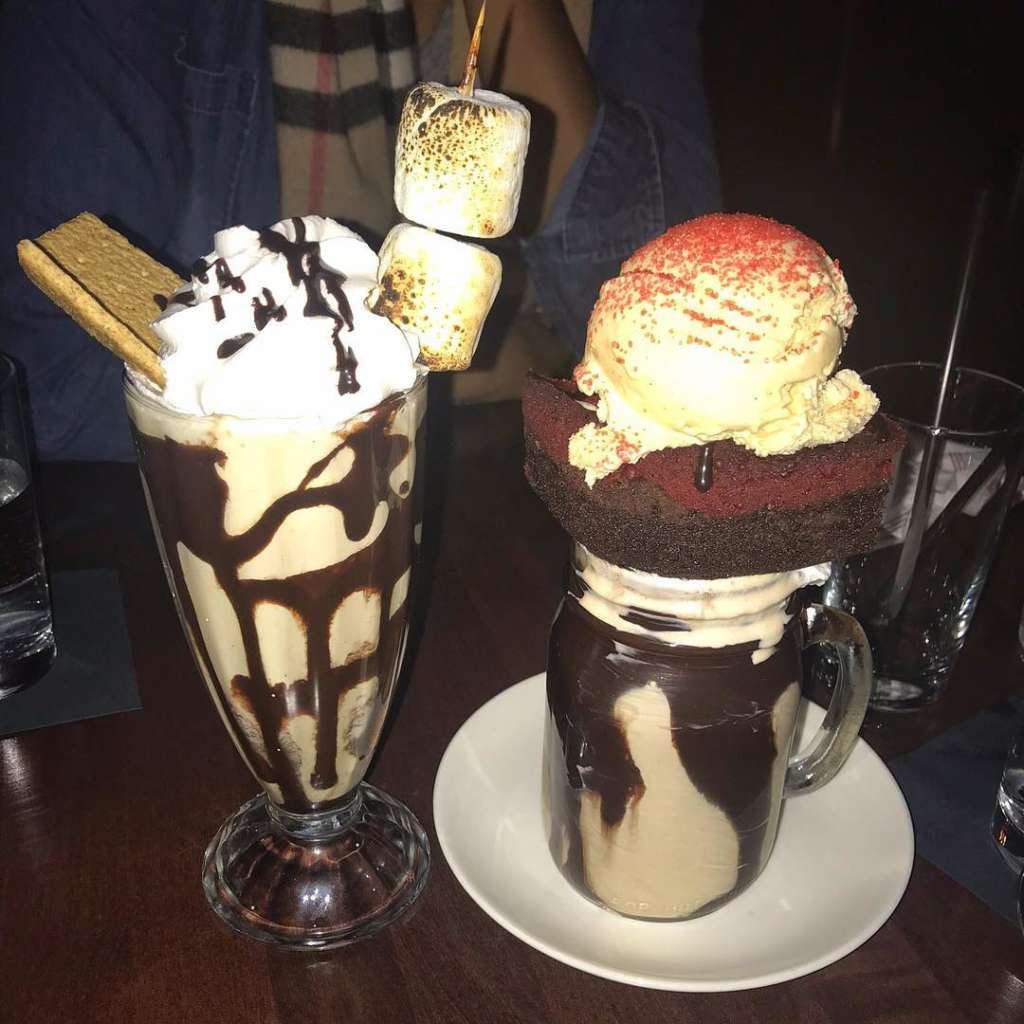 736 North Clark Street
25 Degrees is a traditional burger joint that offers the best boozy milkshakes, sure to leave you in a buzzing bliss. They keep a steady rotation of the best milkshakes to try, so always be on the lookout for new librations to indulge in! There's even plenty of parking nearby, so you really have no excuse.
Must Try Shakes | S'mores with Bulleit Bourbon or Red Velvet with Jim Beam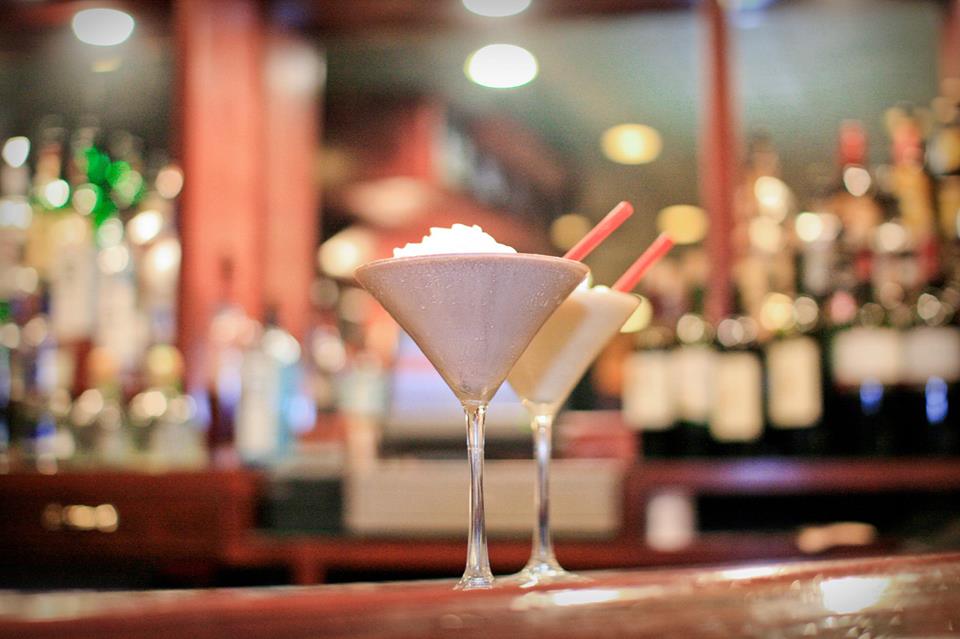 69 East Madison Street 
Ruby's Bar & Grill is home to some of the best milkshake martinis. This classic restaurant features over 12 different pretzel burgers and savory eats to compliment their boozy milkshakes.
Must Try Shake |  Key Lime Pie Martini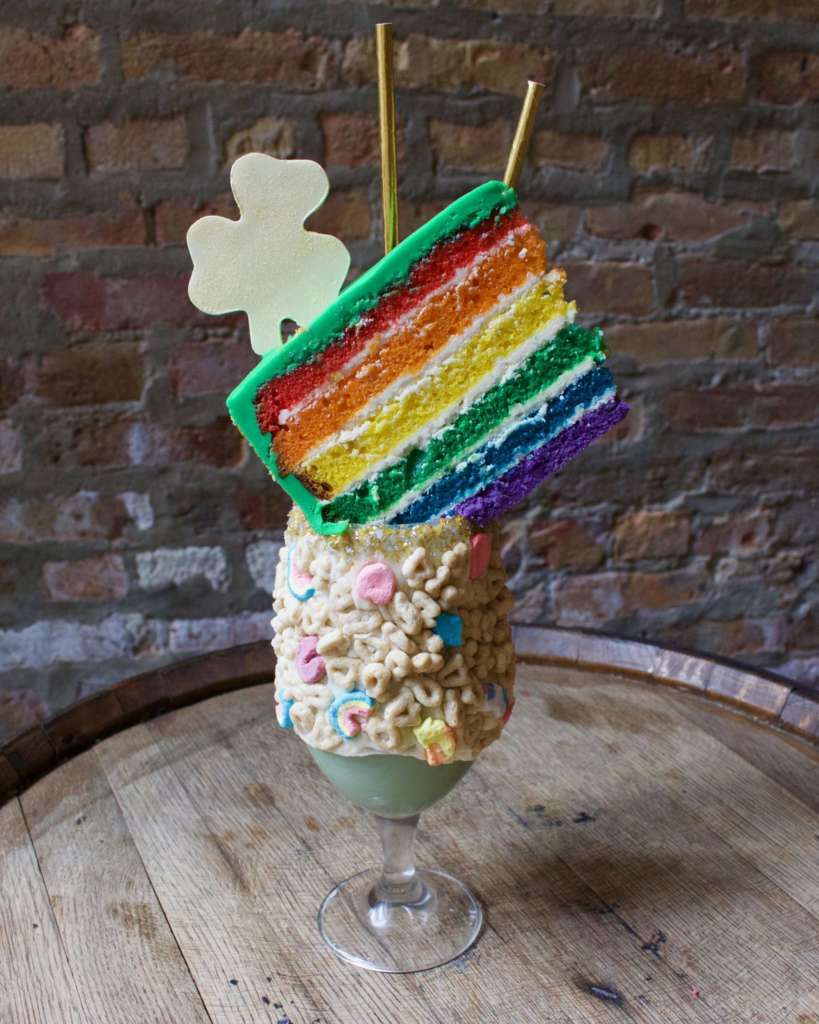 400 North State
Though they're known for their beers, this Gastropub and sports bar offers some of the best milkshakes in Chicago. Public House offers wildly fun and creative Cake Shakes to visitors. It has rotating milkshakes as well, but they're always a blast to try whenever you stop by. Celebrate St. Patrick's Day with the ultimate festive delight and find a sweet parking spot close to Public House.
Must Try Shake | Patty Cake Shake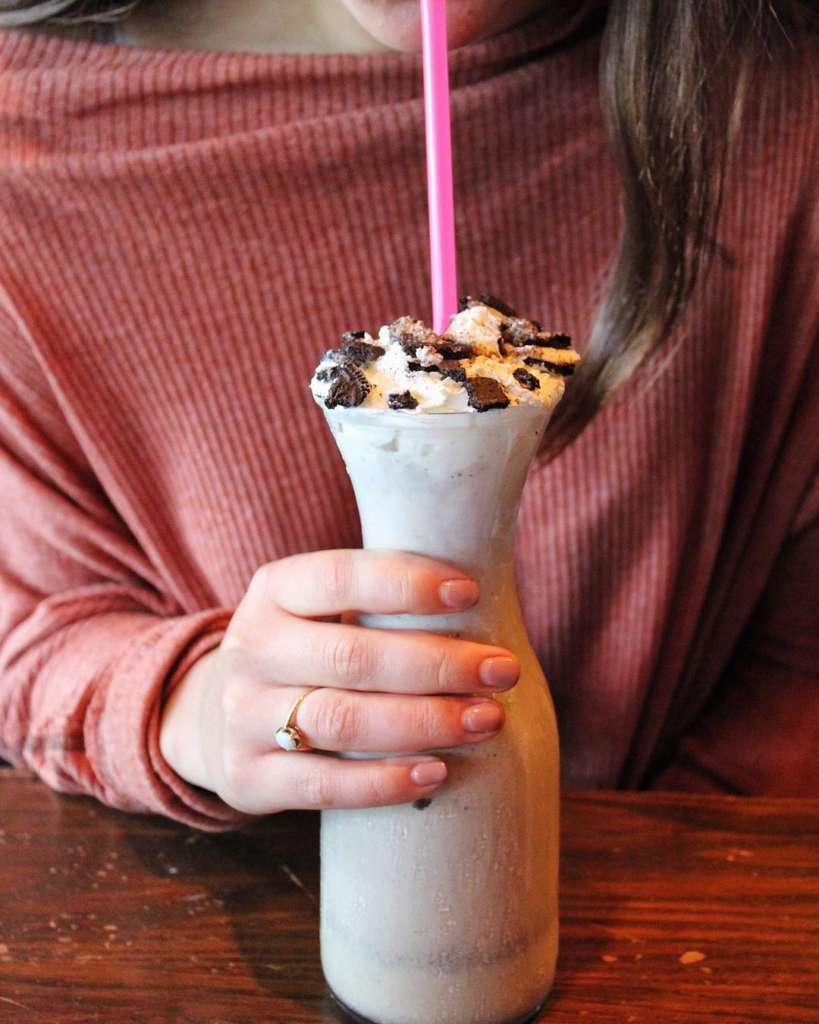 2056 Lincoln Park West
Hand-scooped giant malts and milkshakes are their thing, and R.J. Grunts has the best big-kid milkshakes for adults. This funky, '70s diner is packed with delicious (most importantly affordable) eats, and their shakes come in a plethora of flavors and colors.
Must Try Shake | Oreo Shake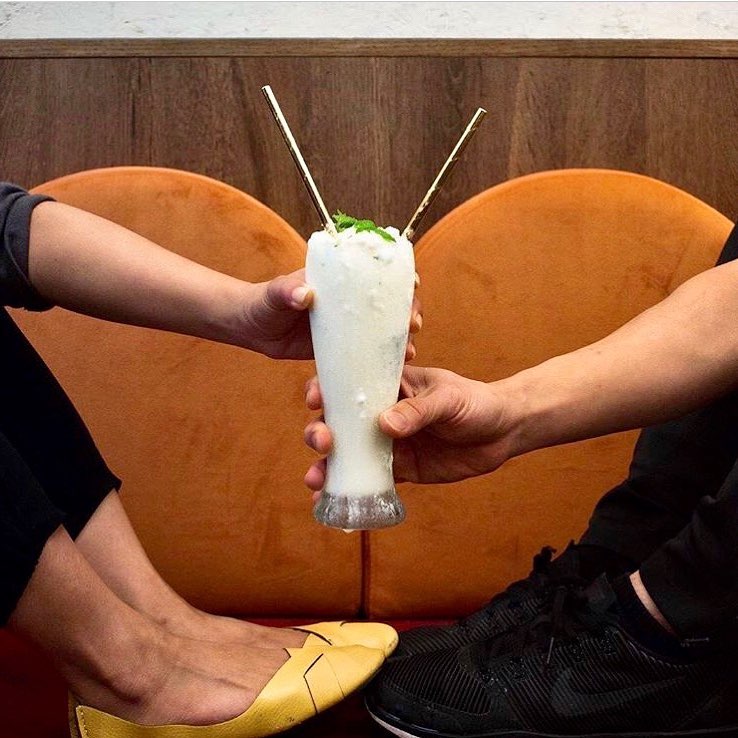 3057 West Logan Boulevard 
Mini Mott is a recently opened Logan gem that's stylishly quaint, offering burgers, wings, and some of the best milkshakes in the Chicago area. For $5 more, add two shots to a milkshake of your choice (an additional $4 to top it with a cake). Mott's has rotating shakes as well, but a classic that remains is their Belgian Chocolate.
Must Try Shake | Belgian Chocolate Milkshake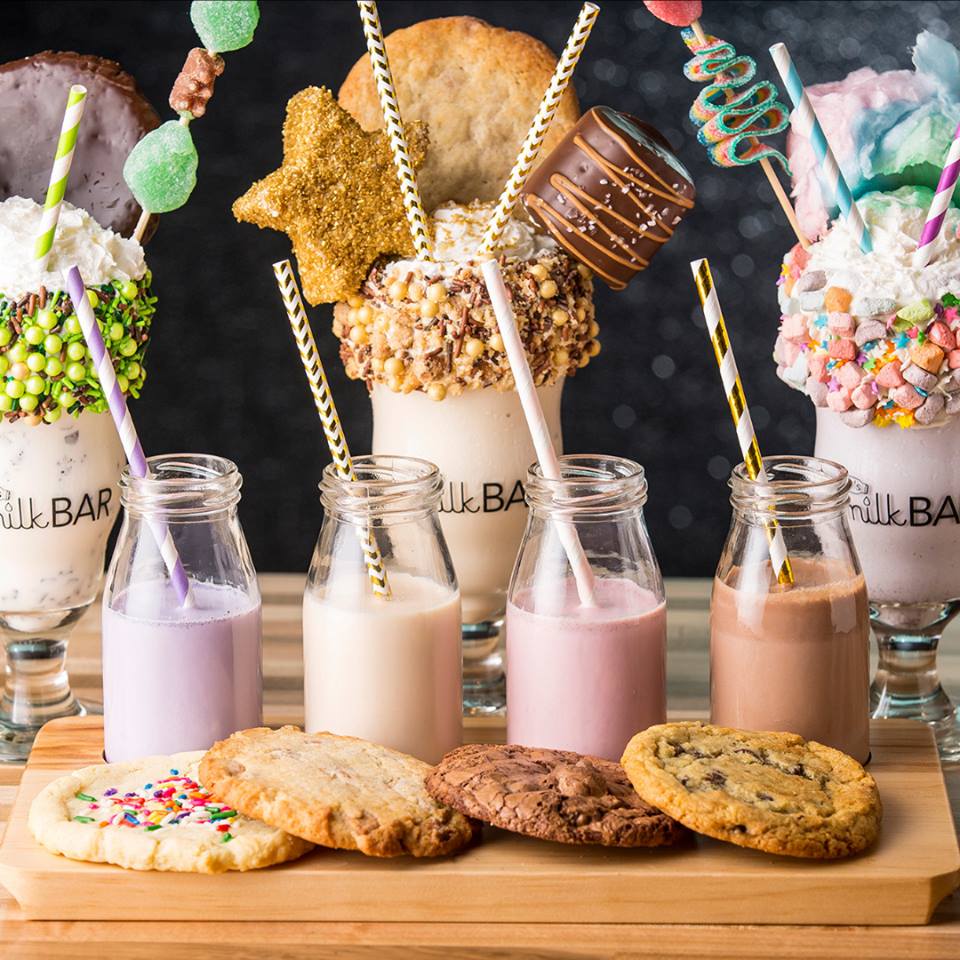 23 West Hubbard Street
Only a few weeks new, Jojo's Milk Bar is dedicated to offering the best milkshakes in the Chicagoland region. Visitors are able to add booze to these creative and over-the-top milkshakes. Fun and flavorful and easy to park near, this lively River North bar should be your new favorite spot!
Must Try Shakes | Girl Scout Shake
Featured Image Credit: The Pink Squirrel