The city's best book clubs meeting this month
If you're looking for things to do indoors this fall, you might want to consider joining a book club. Chicago booksellers host an astonishing number of book clubs that vary based on interests. The only prerequisite is a desire to read and discuss a book of your choosing.
Check out our October and early November reading selections and meeting details for a sampling of Chicago's best bookclubs. All  meetings listed are free and open to the public.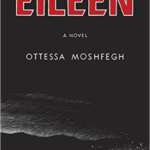 Bitter Women is a club that reads novels about women with clenched teeth, hot heads, and longstanding grudges. This month's book is Eileen by Ottessa Moshfegh. In Eileen, a lonely young woman working in a boys' prison outside Boston in the early 60s is pulled into a very strange crime, in a mordant, harrowing story of obsession and suspense, written by one of the brightest new voices in fiction.
Date: Tuesday, October 18 at 6:30pm
Location: City Lit Books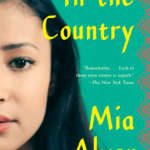 IN BRIEF is a book club that explores a collection of short stories from writers new and established.
class="region region-content">This month's book is In the Country: Stories, featuring nine globe-trotting, unforgettable stories from Mia Alvar, a remarkable new literary talent, vividly give voice to the women and men of the Filipino diaspora.
Date: Tuesday, October 25 at 7pm
Location: City Lit Books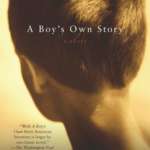 Join the first-ever meeting of City Lit Books' Wilde Readers Book Club. This book club will read LGBTQ classics that you've been meaning to finally get around to and new releases that you've only just heard about.
They will begin with the 1982 classic, A Boy's Own Story by Edmund White. A Boy's Own Story became an instant classic in 1982 for its pioneering portrayal of homosexuality. Lyrical and poignant, with powerful evocations of shame and yearning, this is an American literary treasure.
Date: Wednesday, October 12 at 6:30pm
Location: City Lit Books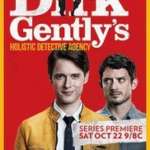 Weird & Wonderful is a monthly celebration of weird science fiction, speculative fiction, fantasy, meta-fiction, magical realism, and genres otherwise strange.
This month's book is the wildly inventive Dirk Gently's Holistic Detective Agency by Douglas Adams, the legendary author of one of the most beloved science fiction novels of all time, The Hitchhiker's Guide to the Galaxy.
Date: Wednesday, October 26 at 6:30pm
Location: City Lit Books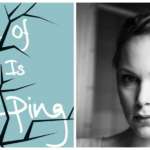 This month, join the Lit Syndicate reading group in reading the English-language debut from one of Denmark's most exciting, celebrated young writers, One of Us Is Sleeping by Josefine Klougart, a haunting novel about loss in all its forms.
Drinks from WineHouse and sweets from Vanille Patisserie will be available at 6:30 pm. The discussion starts promptly at 7pm.
Date: Tuesday, November 1 at 6:30pm
Location: Unabridged Bookstore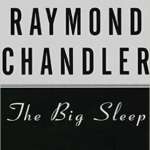 The Salon: Classics Book Club, dedicated to classical literature, reads fiction, essays, plays, and anything that is at least 30 years old and still in print. This month, the group is reading Raymond Chandler's The Big Sleep, about a dying millionaire who hires Philip Marlowe to handle the blackmailer of one of his two troublesome daughters.
Date: Monday, October 24 at 7:30pm
Location: The Book Cellar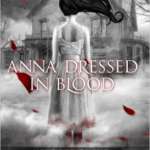 This month, Never Too Old, whose reading list includes old classics, nearly forgotten favorites, and the best of new young adult offerings, is reading Anna Dressed in Blood by Kendare Blake, a supernatural suspense novel filled with legends and local lore.
Date/Location: Potential members are advised to visit the group's website, Never Too Old or Google Group, for details regarding the specifics of this month's meeting.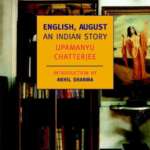 This month DesiLit will be reading English, August: An Indian Story by Upamanyu Chatterjee. Hosted by the DesiLit nonprofit arts foundation, the group brings together individuals who have an interest in authors that write about the South Asian experience. Desi is a loose term for the people, cultures, and products of the South Asian subcontinent and their diaspora. English, August "is a comic masterpiece from contemporary India. Like "A Confederacy of Dunces" and "The Catcher in the Rye," it is both an inspired and hilarious satire and a timeless story of self-discovery.
For further information on this group, see their Facebook page "DesiLit Book Club Chicago."
Date: Monday, November 7 at 7:30pm
Location: The Book Cellar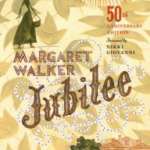 This group expands the definition of "classics" to include both authors who have made it into the canon, such as Edith Wharton, Jane Austen, and George Eliot, and some from around the world who haven't (yet), such as Aphra Behn (Oroonoko, or the Royal Slave) and Anita Desai (Clear Light of Day). This month the group will be reading Jubilee by Margaret Walker, the true story of Vyry, the child of a white plantation owner and his black mistress, a Southern Civil War heroine to rival Scarlett O'Hara.
Date: Tuesday, November 1 at 7:15pm
Location: Women and Children First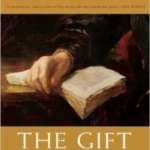 Ever wonder what your succeeding years will bring? Come join Women Aging for their first conversation on women and aging. They will read and discuss The Gift of Years: Growing Older Gracefully by Joan Chittister to explore what it means to age in our youth-driven society and how each of us faces the challenges and rewards of getting older. All books are suggested readings, not required. The group will meet every other month, on Sundays from noon to 2 pm.
Date: November 20 at 12pm
Location: Women and Children First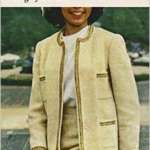 The Women's Book Group is the longest running of Women & Children First's book groups, led by co-founder Linda Bubon. This month, the group is reading Negroland: A Memoir by Margo Jefferson, detailing her life among African-American aristocracy in Chicago.
Date: Tuesday, October 18 at 7:30pm
Location: Women and Children First