Are you ready for a dream come true?
Chef Alvin Cailan – of Eggslut fame – is launching a Bob's Burgers themed pop-up restaurant in NYC starting today!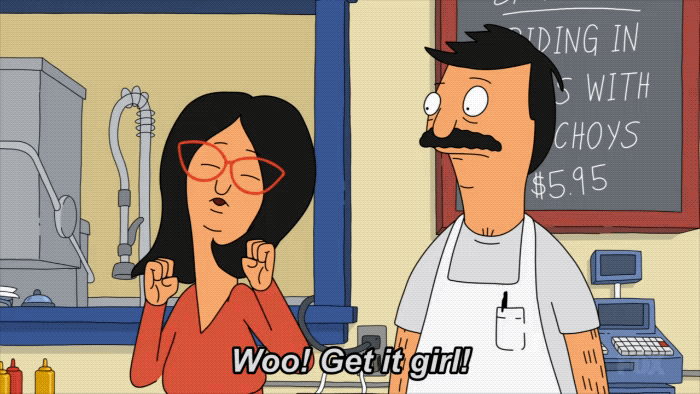 Housed in the Chef's Club Counter restaurant, the pop-up will be serving a different pun-based, cartoon-inspired burger every day through Sunday, December 24th. Fans of the show can expect to try real versions of Bob's Burgers favorites like the "Baby You Can Chive My Car" and the infamous "Foot Feta-ish" for about $20 a piece.
As if that wasn't enough, each of Chef Cailin's hilariously delicious creations comes complete with fries, a Bob's Burgers keychain and a sticker. And if I still haven't convinced you to get your butt out to SoHo ASAP, all proceeds from the pop-up will be going to the Los Angeles Fire Department.
Seriously, there is no downside.
Be warned, though – Cailan has opened a Bob's Burgers themed restaurant in LA in the past, and from what we can tell, the burgers have been known to sell out fast.
See the full menu below.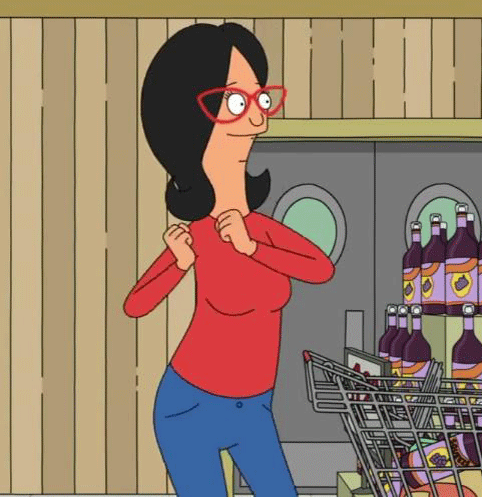 Monday, December 18: The "Baby You Can Chive My Car Burger": made with a beef patty, a sour cream and mustard spread, chives and fried pickles (for the wheels)
Tuesday, December 19: The "Don't You Four Cheddar 'bout Me Burger": made with abeef patty, four different kinds of cheddar, lettuce, bacon and onion
Wednesday, December 20: The "Foot Feta-ish Burger/Never Been Feta": made with a beef patty, feta, arugula, mayo and mustard
Thursday, December 21: The "Dark Side of the Shroom Burger": made with a beef patty, shiitake mushrooms, pineapple and teriyaki sauce
Friday, December 22: The "Hit Me with Your Best Shallot Burger": made with a beef patty, caramelized Shallots, chèvre spread and arugula
Saturday, December 23: The "We're Here, We're Gruyère, Get Used to it Burger": made with a beef patty, sweet pickles, gruyère, caramelized onions and an au jus dipped bun
Sunday, December 24: The "Bet it all on Black Garlic Burger": made with a beef patty, mozzarella, spinach and black garlic spread
Featured Image Credit: Bob's Burgers Facebook