'Twas the night before Thanksgiving, when all through the city, not a creature was sober…well, you get the idea.
That's right folks, Black Wednesday is just around the corner. And because we know how desperate you'll be to escape your family this week, we've taken it upon ourselves to round up all the best bars, clubs and parties throwing down in Chicago on November 22nd.
So, without further ado, here's where to go to get shitfaced on Black Wednesday 2017.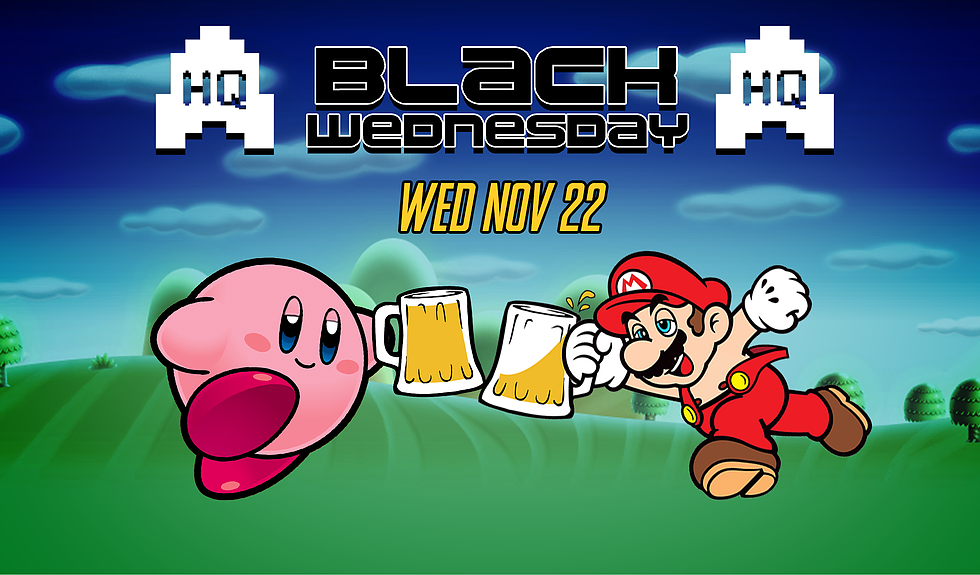 Head to River North this Drunksgiving to take part in what HQ refers to as "the best annual Thanksgiving pre-game" in Chicago. Between the free vintage games, live DJ sets and $5 drafts, this fun-filled bar is the perfect destination for your pre-holiday blackout. HQ is also serving up $5 Apple Cinnamon Jameson Shots and putting on a Super Smash Bros tournament with a $250 grand prize. I can feel the high school nostalgia setting in already.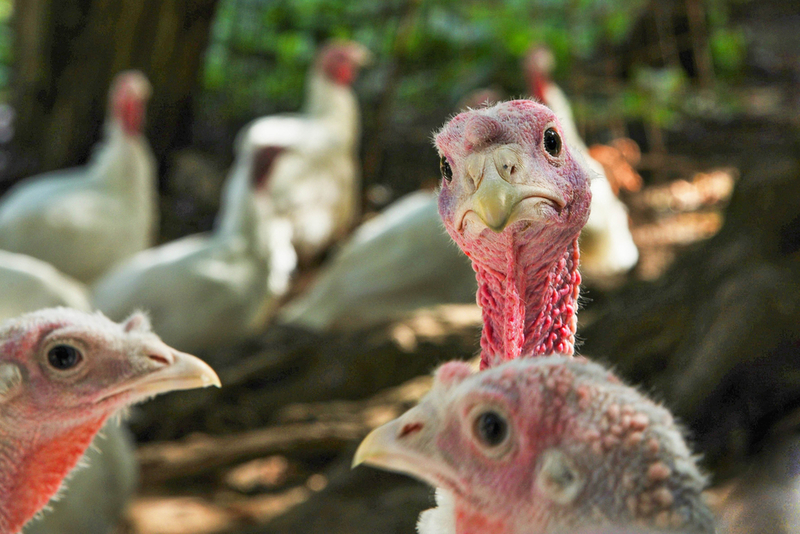 Yup, you read that right – I said Turkey Testicle Festival. Get your ass to Timothy O'Toole's this Wednesday night to watch a bunch of drunk idiots try and eat as many literal, 100% real turkey balls as they humanly can. The winner gets a full turkey, obviously. Oh, and as if that wasn't enough, be sure to stick around after it all goes down – O'Tooles pumpkin pie eating contest starts right after.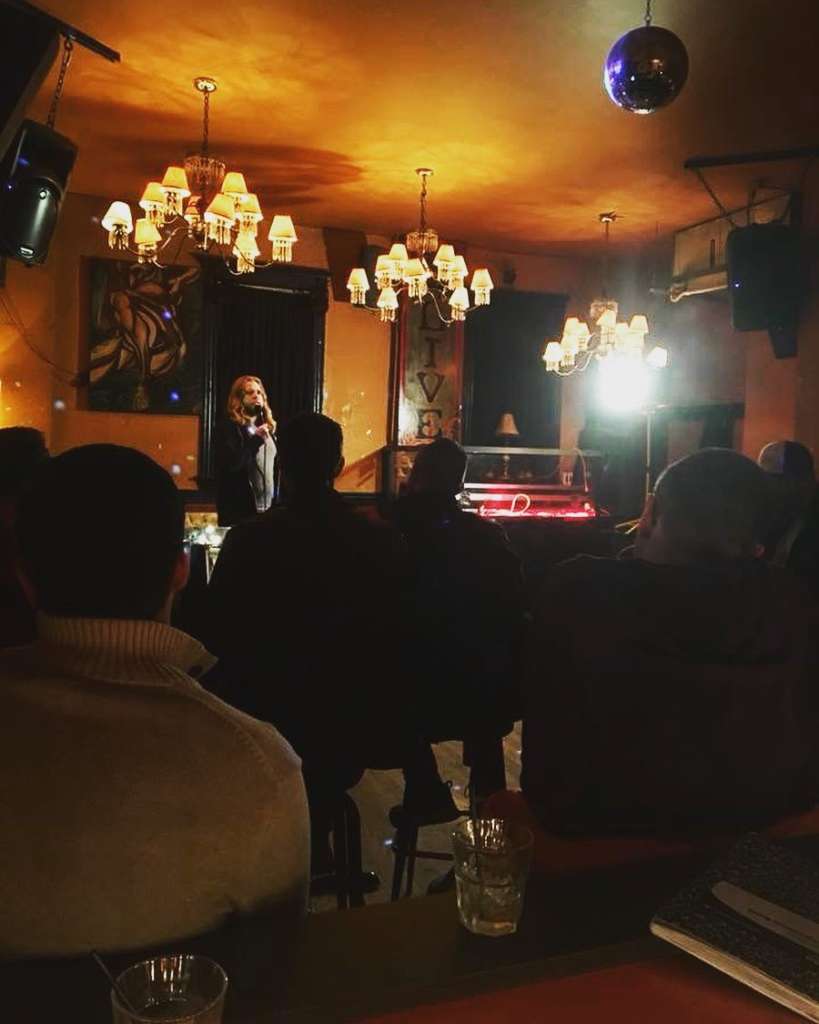 If you're looking for a Black Wednesday destination with perhaps fewer testicles, then aliveOne is the place for you. Offering great weekly drink specials and deals, a live band, and a pretty chill crowd, aliveOne is your go-to spot to get wine-drunk on a weekday.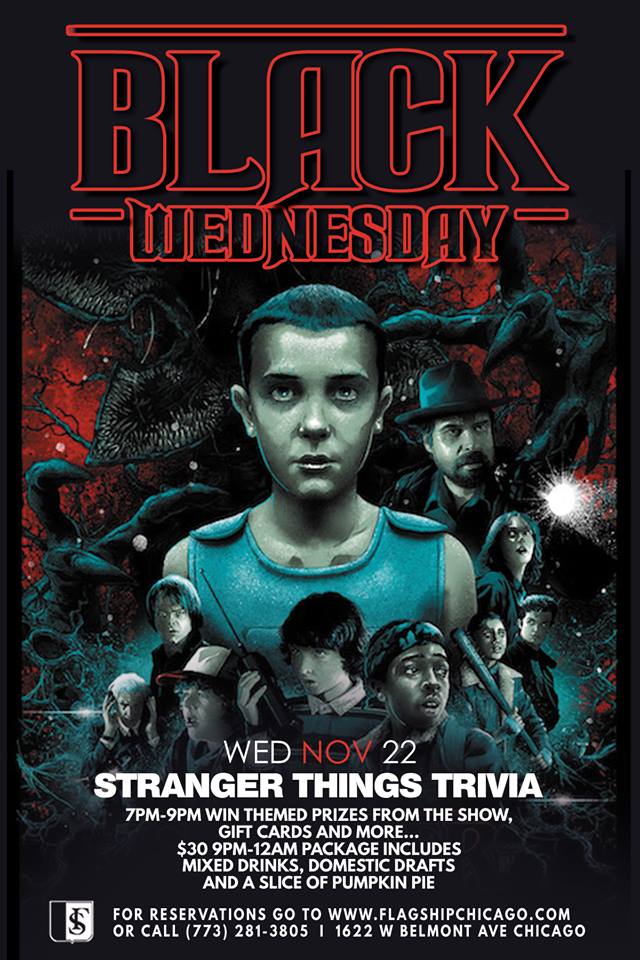 Prepare yourself for a day of heavy eating with a night of even heavier drinking at Flagship's Black Wednesday bash. Your purchase of a $30 ticket will get you three hours of mixed drinks, domestic draft beer, entry into the Stranger Things trivia contest AND a slice of pumpkin pie. The event starts at 7pm and goes, well, until your done.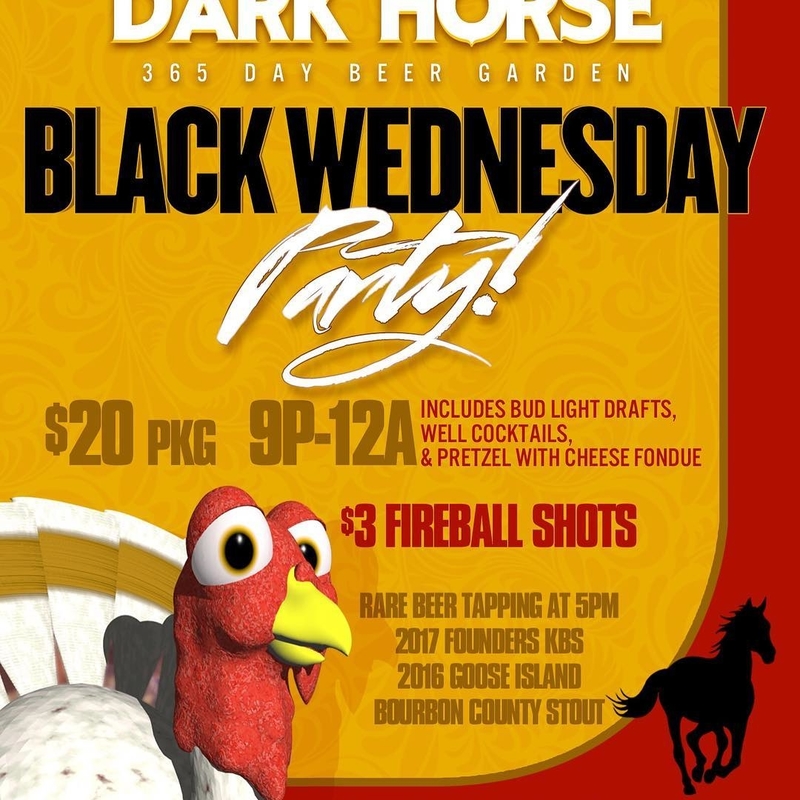 This casual Lakeview bar and tap is upping the ante on Thanksgiving Eve. For just $20 you can expect 3 whole hours of free well cocktails, bud light drafts and pretzels with cheese. Oh, and for those of you who take the "Blackout" in "Blackout Wednesday" extra seriously, Dark Horse is also serving up $3 fireball shots throughout the night.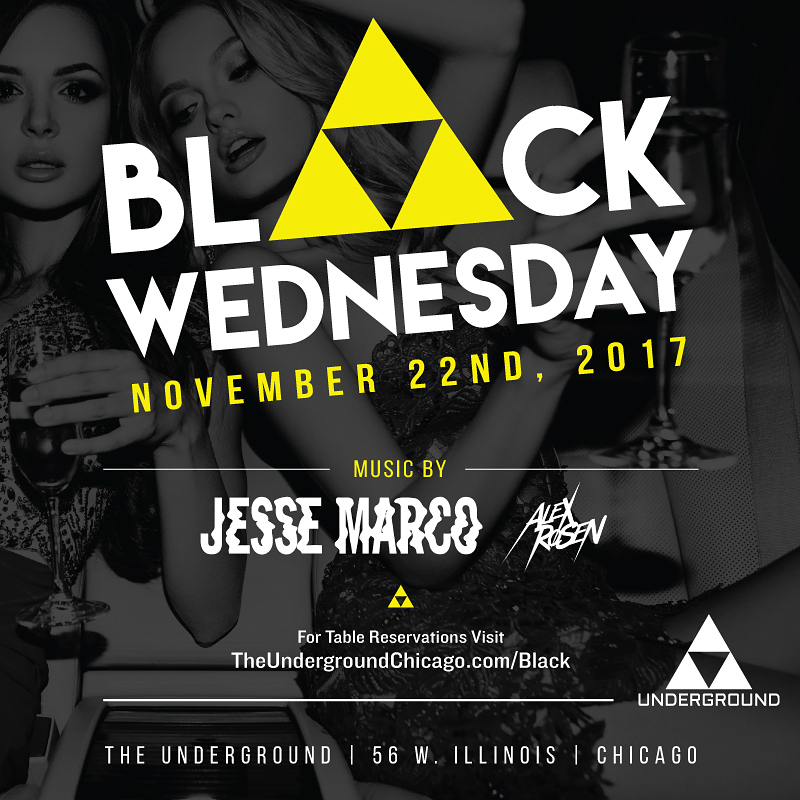 Chicago's swankiest club gets in on the Black Wednesday action this year with a night-long set from DJ Jesse Marco. Is there any better prep for a Thanksgiving feast than an all-night dance party?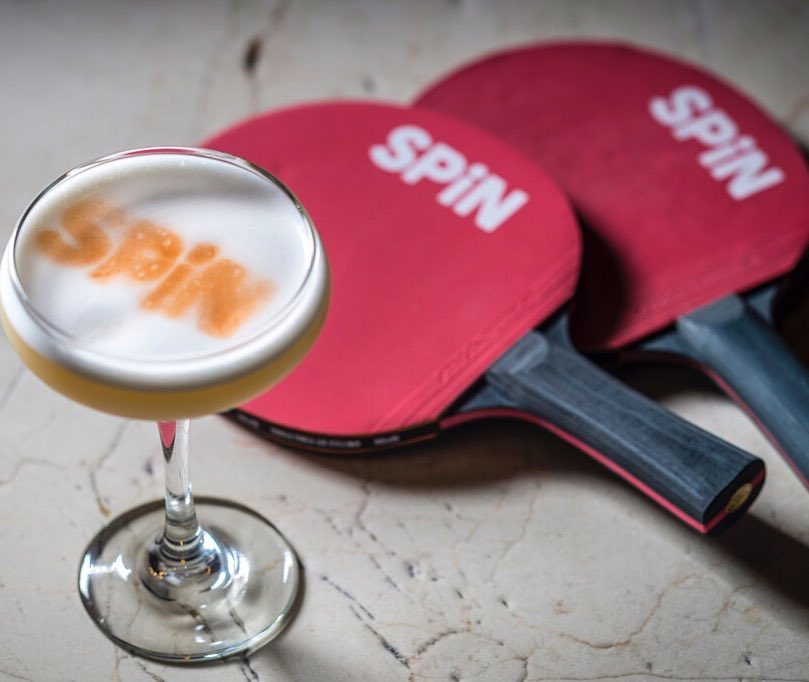 Do you like ping pong? Do you like beer? Okay, great, then SPiN has got you covered fro Black Wednesday this year. Pay $10 at the door to play unlimited, blacklight pong all night long. Winners will get some cool soon-to-be-announced prizes and swag.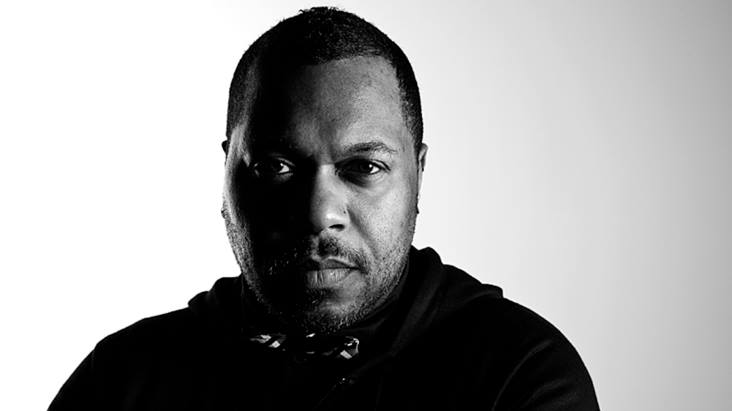 Derrick Carter and DJ Heather guest at SmartBar on November 22nd. Tickets are only $12 in advance and $15 before midnight.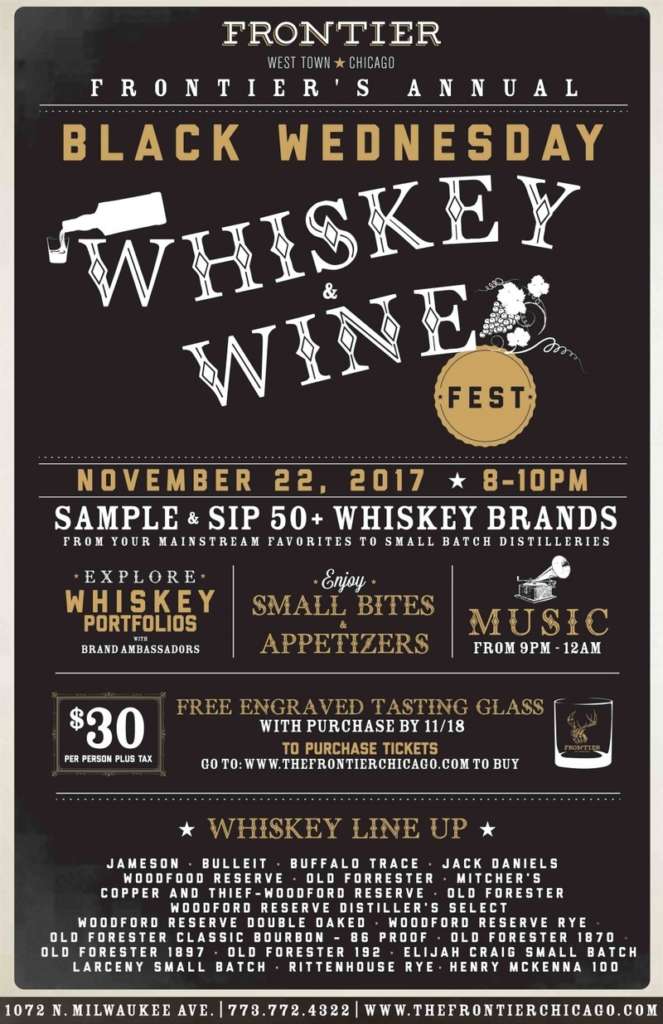 Spend the night before Thanksgiving getting classy-trashed on whiskey from around the world at this event hosted by Frontier. A purchase of $30 gets you access to 50+ whiskey brands, appetizers, small plates and wine.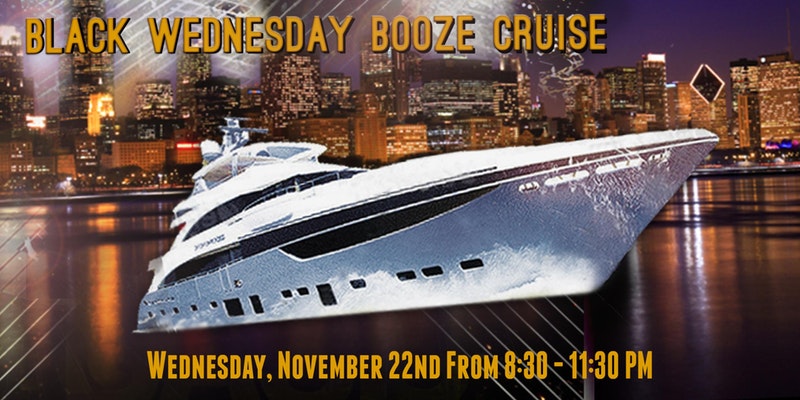 And last, but certainly not least, be your best self this Thanksgiving and spend Black Wednesday 2017 on a frickin' boat. Tickets for this swanky booze cruise start at $50 and include, drinks, snacks, great tunes and what I'm sure will be a ridiculous vodka/seasickness hangover on the 23rd.