Black Wednesday: your annual excuse to be totally hungover on Thanksgiving Day. Also known as Drinksgiving for good reason.
But hey, all that food is bound to be the perfect cure. So take a day to indulge your wildest self and get crazy on November 27. Bars all over Chicago are hosting very special happy hour deals that will fuel your drinking habits leading into Turkey Day, so let's party.
Get ready to black out hard on Black Wednesday at these Chicago bars!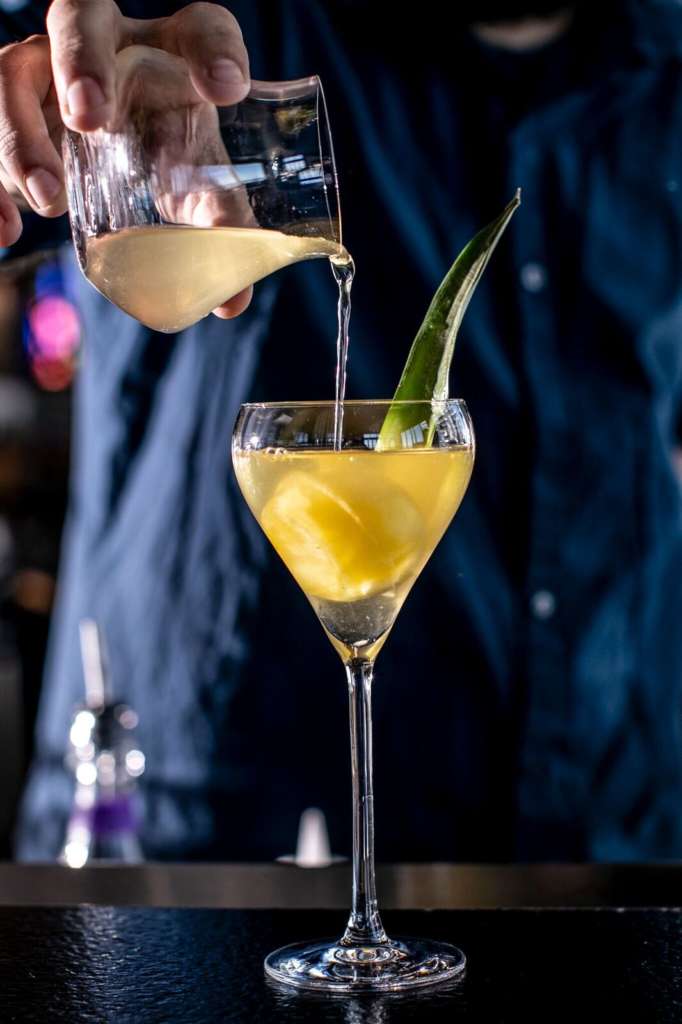 133 East Cermak
Half off the ENTIRE food and drink menu? Could it get any better!? Enjoy bites and sips, complemented by DJ entertainment, starting at 4 pm at the South Loop's premier rooftop lounge.
2518 N Lincoln Ave
Bobby's is offering an extended Happy Hour from 4 – 10 pm that includes a list of chef-curated creations, as well as decadent cocktails to kick off your Drinksgiving. Libations include the Barrel Manhattan Shorty, with Bobby's Single Barrel Journeyman Last Feather Rye Whiskey, Artisanal Rouge Vermouths, bitters, and a Luxardo cherry; and their signature Ultimate Margarita, mixed to perfection with Avion Reposado Tequila, Torres Spanish Orange Liqueur, agave nectar, fresh lime juice, smoked sea salt, topped with a tequila floater. Guests can also indulge in $6 wines by the glass, $3 regular Hop Beers, and an assortment of $4 Crafted Hops.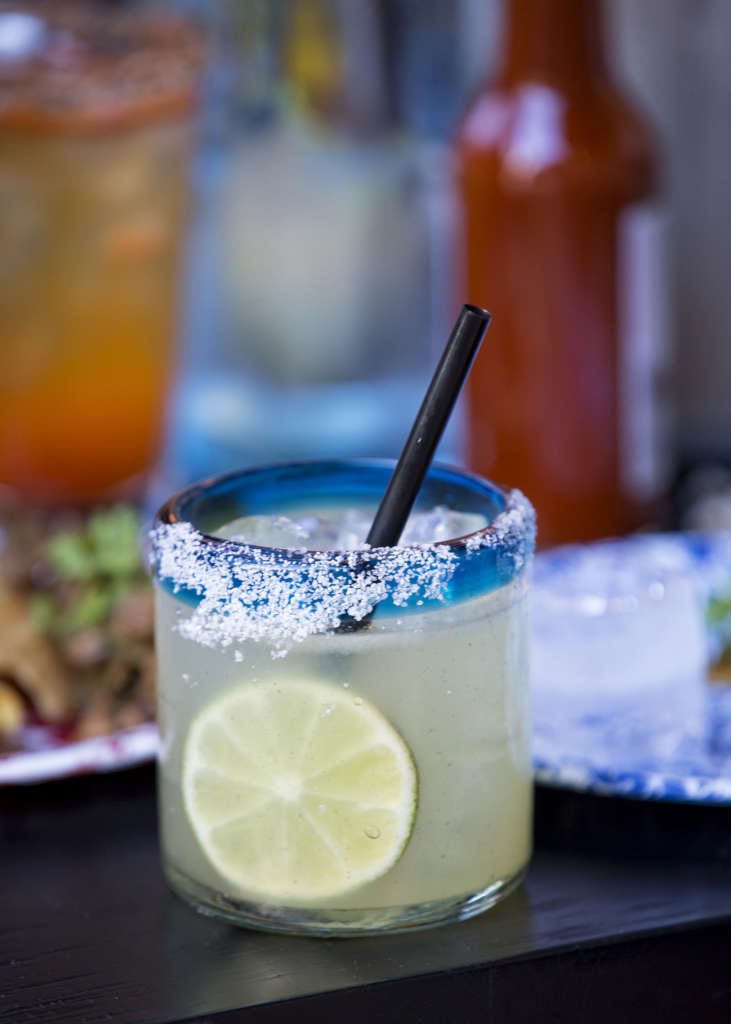 180 N. Morgan St.
From 8 to 11 p.m. on Drinksgiving (Black Wednesday's nickname), guests can enjoy domestic drafts, classic margaritas, mixed drinks, and chips & salsa, starting at $30, all at Federales! Get your presale tickets to secure your spot today!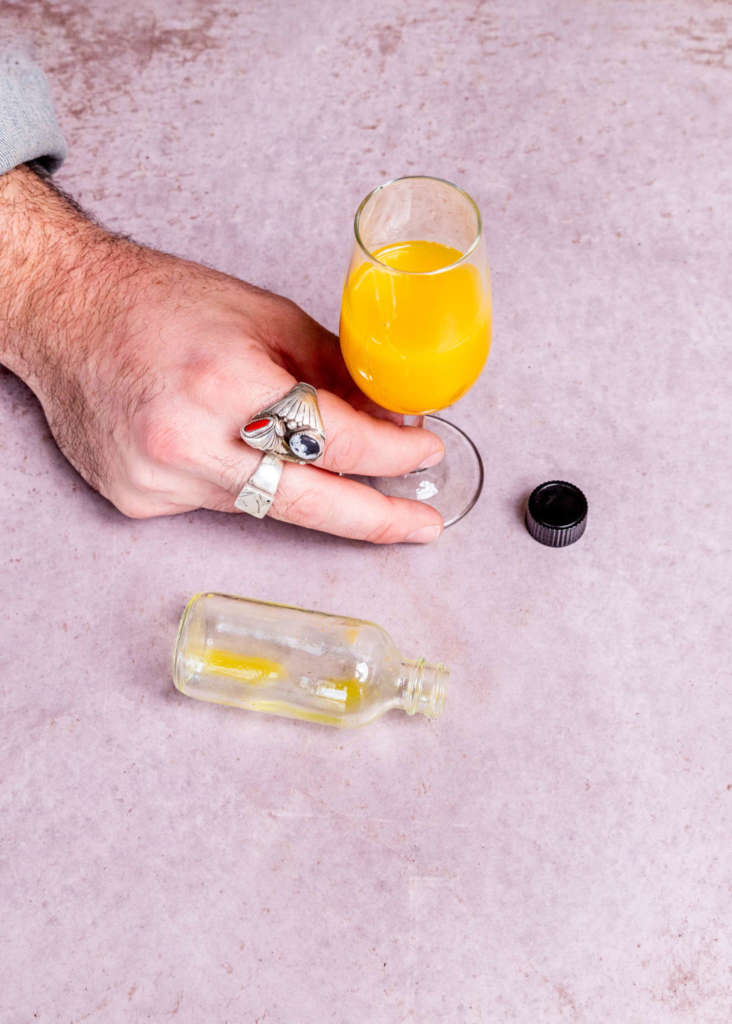 2545 N Kedzie Ave
Young American is ringing in Black Wednesday with food and drink specials you can't ignore.
$5 Burger – Loose Meat, Smoked Cream Cheese, Plochman's Mustard, Onions
$5 Draft Beer – Off Color 'Troublesome', Whiner 'Hell Kitty Kitty,' Hopewell Brewing Co. 'First Lager'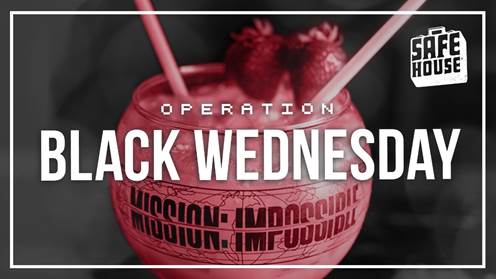 60 E Ontario St
Feeling like supporting a good cause while you drink on Black Wednesday? Head to SafeHouse, where you can play spy for their undercover Drinksgiving party. Enjoy $4 domestic beers, $5 well drinks, $6 select wines, and half-priced specialty cocktails, including favorites like the Agent Chi, Mademoiselle Rosie martini, and the Bearer Bond. The best part? Twenty percent of bar sales for the night go to benefiting local nonprofit The Chicago Lighthouse.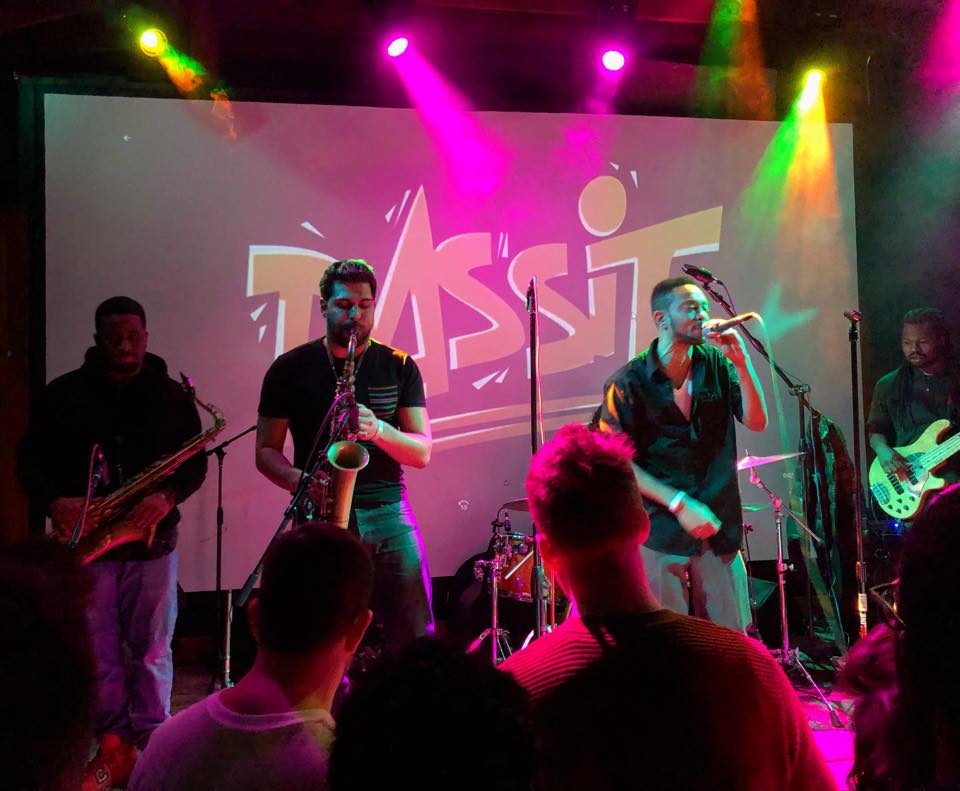 2683 N Halsted St
Everything on the menu is half off between 5 – 7 pm on Black Wednesday, plus $5 cocktails and Half Acre draft beers for your tasting. If that's not a great deal, I don't know what is, because you're definitely not going to find anything cheaper. Enjoy live music from 9 pm until closing time and have a blast at aliveOne.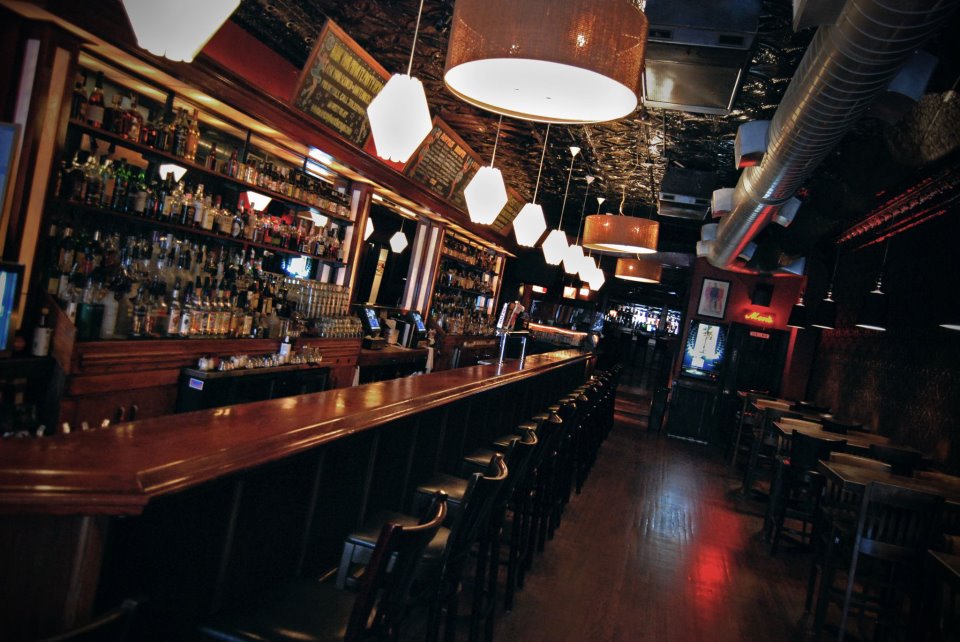 1944 W Division St
Happy hour runs from 5 – 7 pm at Easy Bar and their specials are to black out for. Stick around and sip on $6 and $4 cans of beer, plus free pool all night long. Highlights include the Suzeanne with Nolet's Gin, Suze, Bénédictine, lemon juice, simple syrup, Perchaud's Bitters and Apple Blossom Bitters, and the Zamboni with Banhez Mezcal, Amaro Nonino, Carpano Antica and chocolate bitters. It's sure to be a night you won't remember.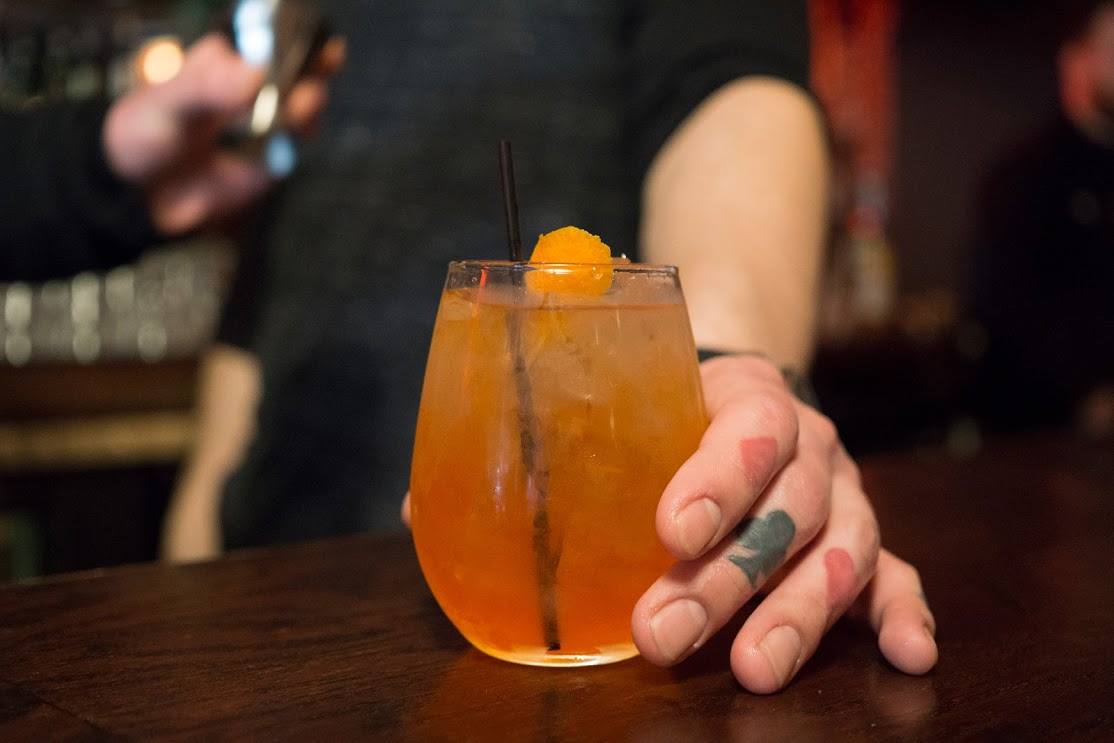 2013 W North Ave
Enjoy the usual happy hour from 5 – 7 pm at Estelle's on Black Wednesday and you'll be treated to half-priced drinks—including Second City 75 with Rhine Hall apple brandy, Chicago Distilling Company Finn's Gin, lemon juice, demerara and prosecco, garnished with an apple chip—and $6 grilled cheese sandwiches. Hey, you're going to need to eat if you're drinking all night, so as far as great deals go, Estelle's has it going on.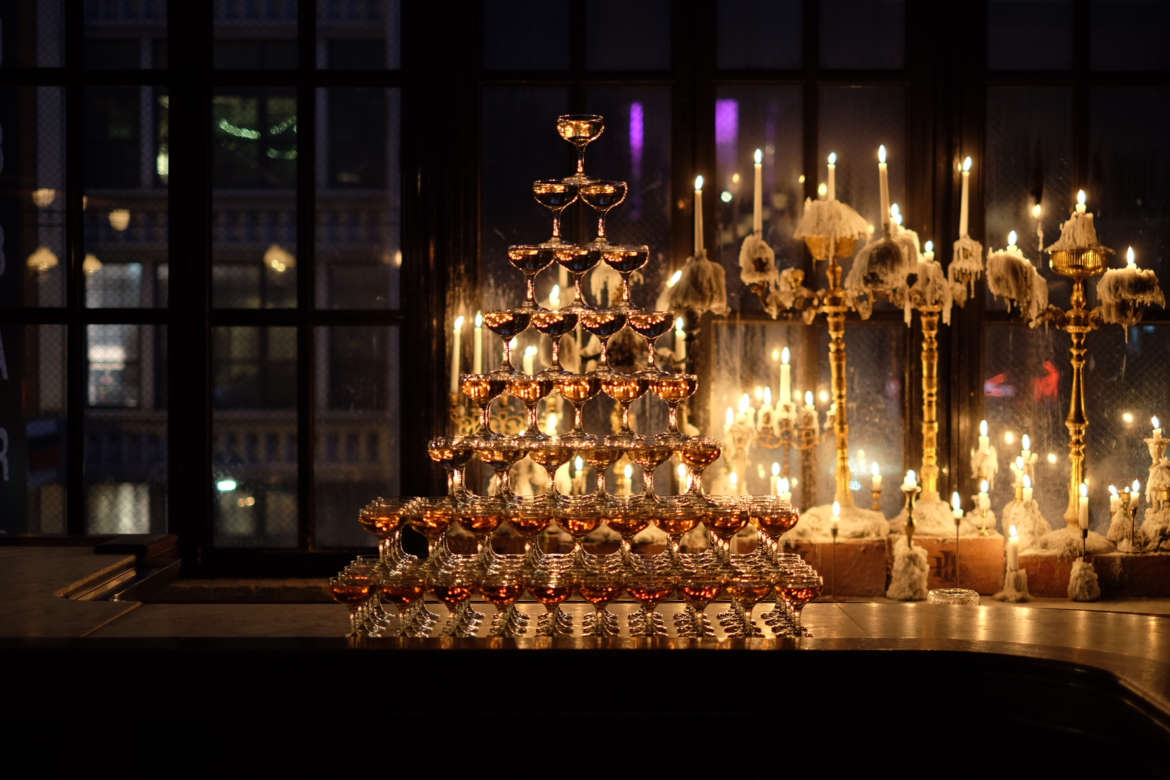 110 W Hubbard St
Enjoy the $1 oyster special (6 minimum) from 4 – 6 pm on the ground floor and pair these salty bites with an optional wine or sparkling bottle special, including Avissi Prosecco ($25) and Sauvion Vouvray Chenin Blanc ($30). When you're all nice and tipsy, head upstairs to the sexy, new Blue Violet cocktail lounge, which boasts cocktails ranging from $12 to $16, like the Snake Venom with Scofflaw Old Tom Gin, apple brandy, Cynar, Amontillado sherry, cucumber, The Tigris with Rittenhouse Rye, thyme, carrot, maple, orange, lemon, and the Yearling with Legent Bourbon, pear cider reduction, ginger and black walnut.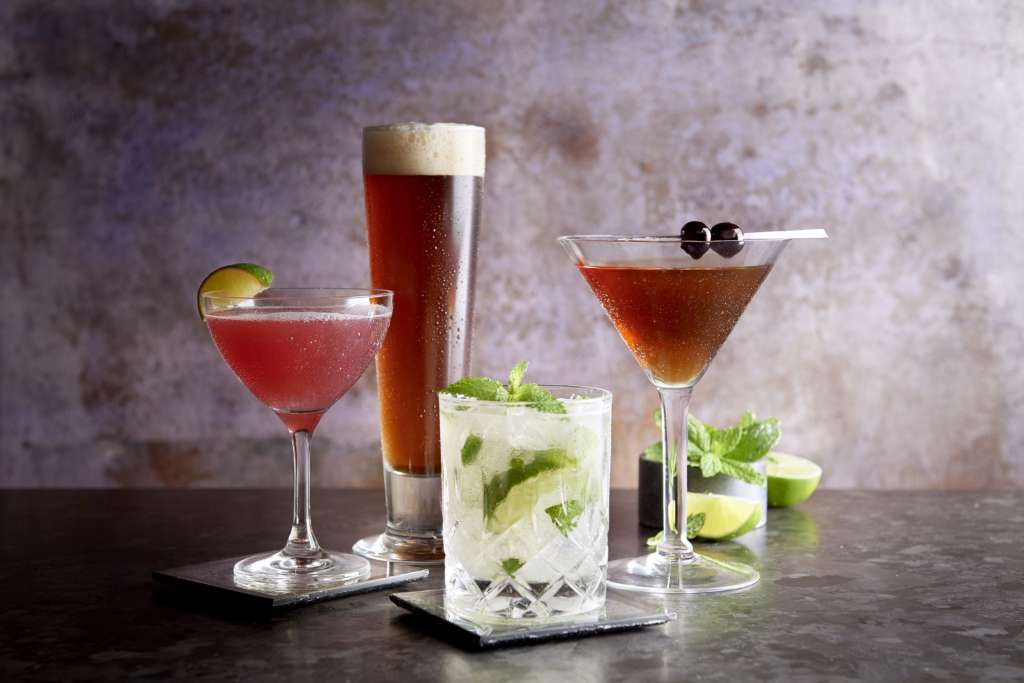 All Morton's Locations (Chicago, Naperville, Northbrook, Rosemont, and Schaumburg)
Who's ready for a libation-heavy "Power Hour" happy hour at Morton's? Enjoy specially priced beer, wine, martinis and cocktails, and their legendary bar bites at varying times across all steakhouse locations. Bar bite highlights include Iceberg Wedge Bites, Mini Crab Cake BLTs, Prime Cheeseburgers, Petite Filet Mignon Sandwiches, Filet Mignon Trio and more. Peep the Drinksgiving menus and times below: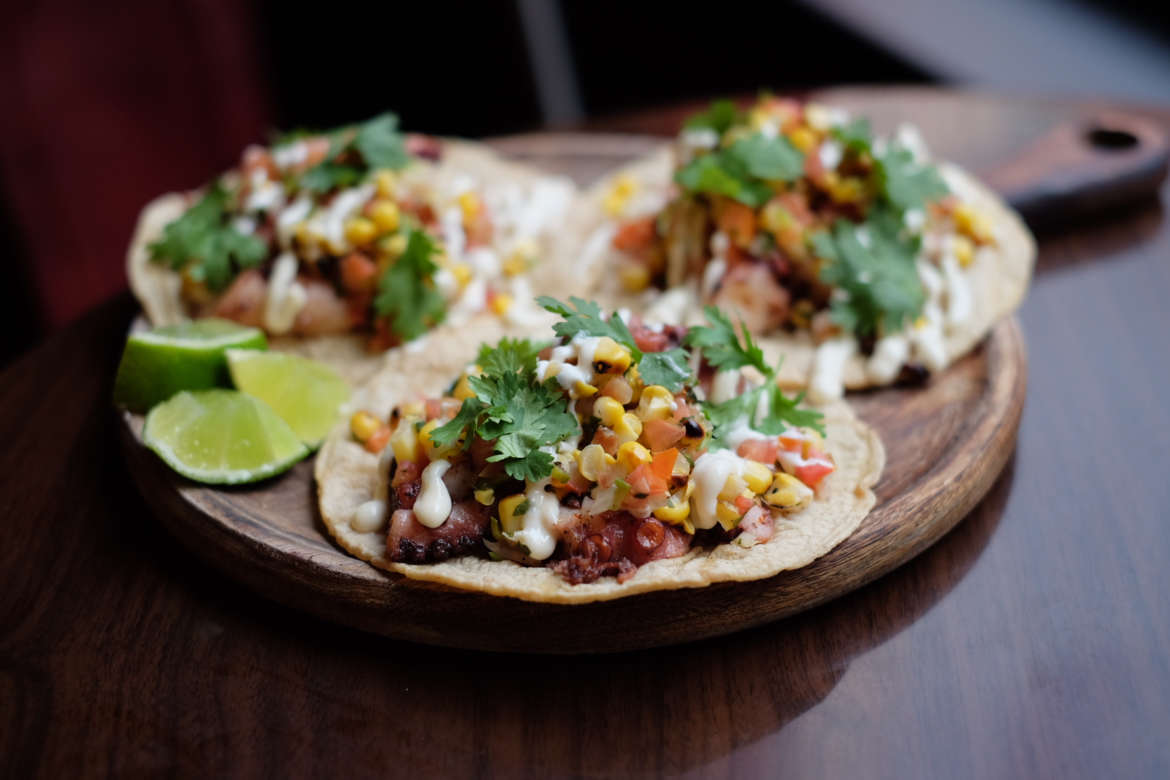 112 W. Hubbard St.
Get the holiday celebrations started early this year with $7 Don Julio 1942, $5 Miller Lite and Coors Light and $5 White Claw at Parlay, plus a choice of tacos paired with Corona for $12. Taco selections include short rib, bacon barbacoa, steak or chicken. What could be better than this?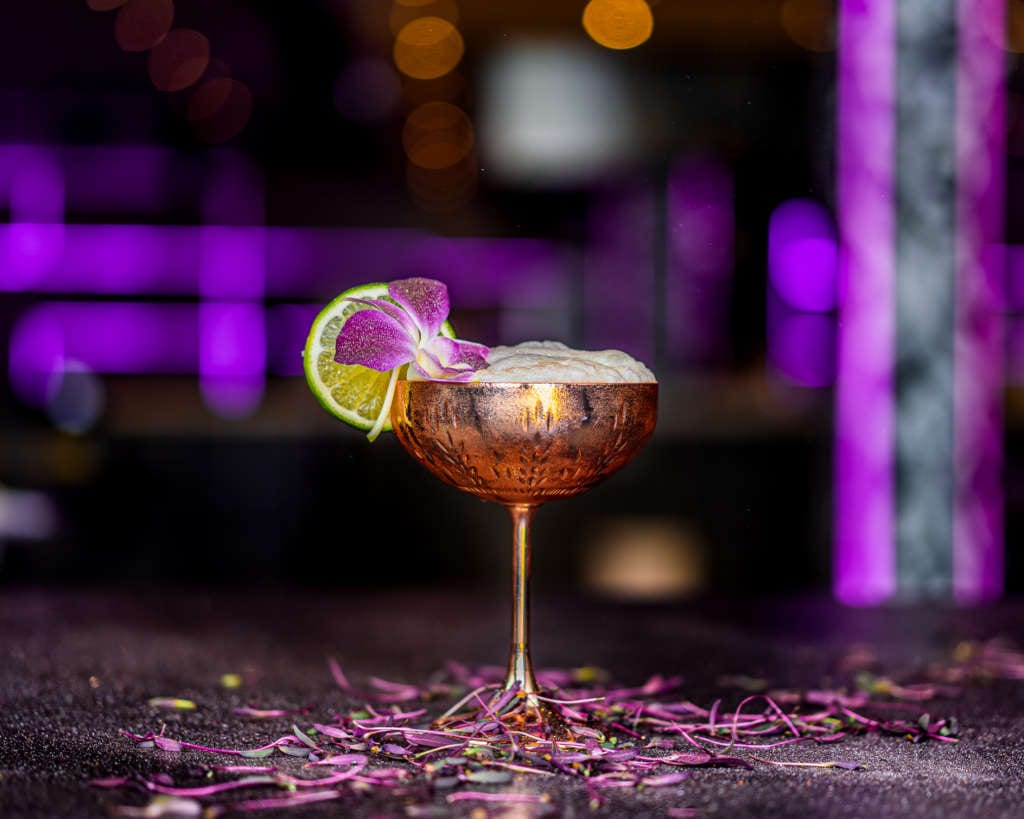 7 W Division St
Pregame Thanksgiving with Play Kitchen & Cocktails' "Half-y Hour" from 4 p.m. to 7 p.m. Enjoy half-off select menu items including cocktails, wine, champagne, draft beer and bites like Seven Heaven Wings, Southwest Roll-ups, Bucket O' Tenders, Brisket Sliders and more.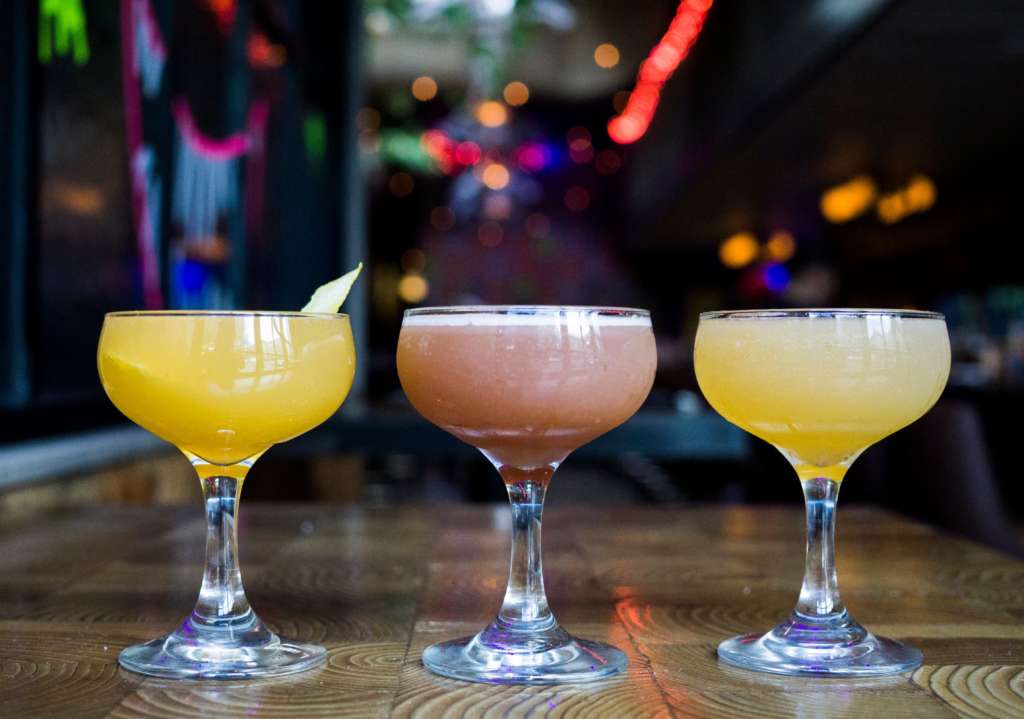 1910 N Milwaukee Ave
Remedy is taking things up a notch this Drinksgiving. Get ready to party at the "Black Wednesday Blacklight Party" at the bar's weekly "Color Me Weird Wednesdays", where guests can get lit under blacklights, glow sticks, and blacklight posters. Drink specials will include a half-off everything happy hour from 4 p.m. to 7 p.m. as well as a Miller High Life bottle and Evan Williams shot combo for $8 all night.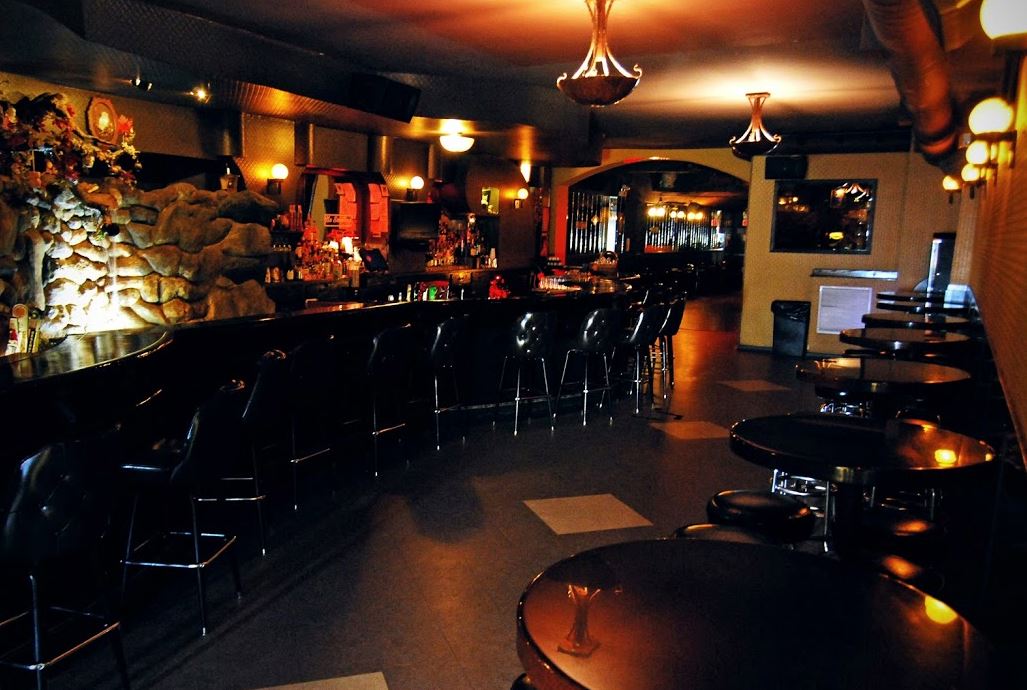 2521 N Milwaukee Ave
From 6 – 8 pm on Black Wednesday, you can enjoy half-priced cocktails and beers to get the night started off the right way. But, since this late-night bar is open until 4 am, you can get sloshed on $5 Hopewell First Lager cans all evening. Let's get this Drinksgiving started!
At UrbanMatter, U Matter. And we think this matters.
Tell us what you think matters in your neighborhood and what we should write about next in the comments below!
READ MORE LIKE THIS
DOWNLOAD THE URBANMATTER APP
FIND PARKING