Making birthday plans in a city as full of dining and drinking options as New York City is harder than it might appear. Instead of sitting through a lackluster dinner or subpar brunch, check out this guide to make sure your next birthday celebration is everything you dreamed of (and more!). From restaurant options to bar picks and breakfast spots, here are some top notch choices for ringing in your next milestone.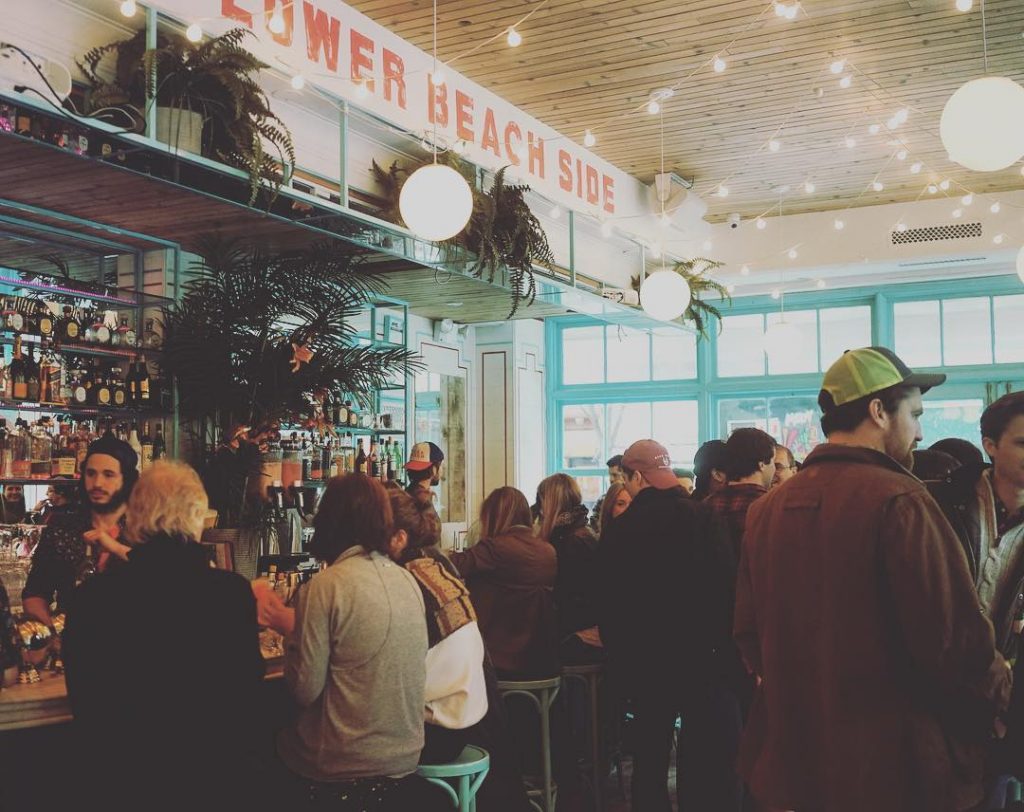 167 Orchard Street, New York, NY 10002
What could possibly be better than pizza on your birthday? How about seasonal pies served in a California-inspired atmosphere, complete with fruity cocktails and mock palm trees? Pizza Beach provides visitors with all of this at their two locations on the Upper East Side and Orchard Street. Consider venturing to their downtown spot for a true celebration! After indulging in Carbonara Pizza (pancetta, bechamel, fontina, scallions, crushed red pepper) and sipping a Watermelon Martini, stick around for the lively bar scene that goes down every Friday and Saturday night.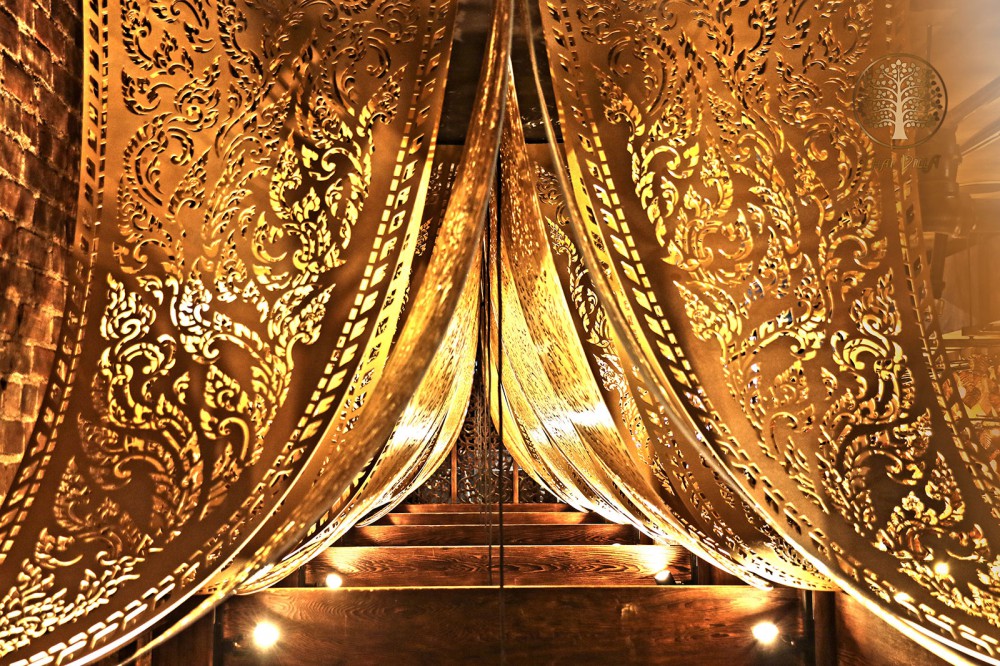 5 East 19th Street, New York, NY 10003
This authentic Thai restaurant could easily win a most Instagram-able reward thanks to its dim lighting, expansive gold chandeliers, and exposed brick. Luckily, the quality of the food lives up to the indulgent decor. Adventurous diners will appreciate options such as Kaeng Hung Ley (braised pork belly with kale, peanuts, and ginger), while classics like Pad Thai and Pineapple Fried Rice are sure to please simpler palates. Cocktails like the Lychee Martini and Lemongrass Julep are great options for those looking to imbibe.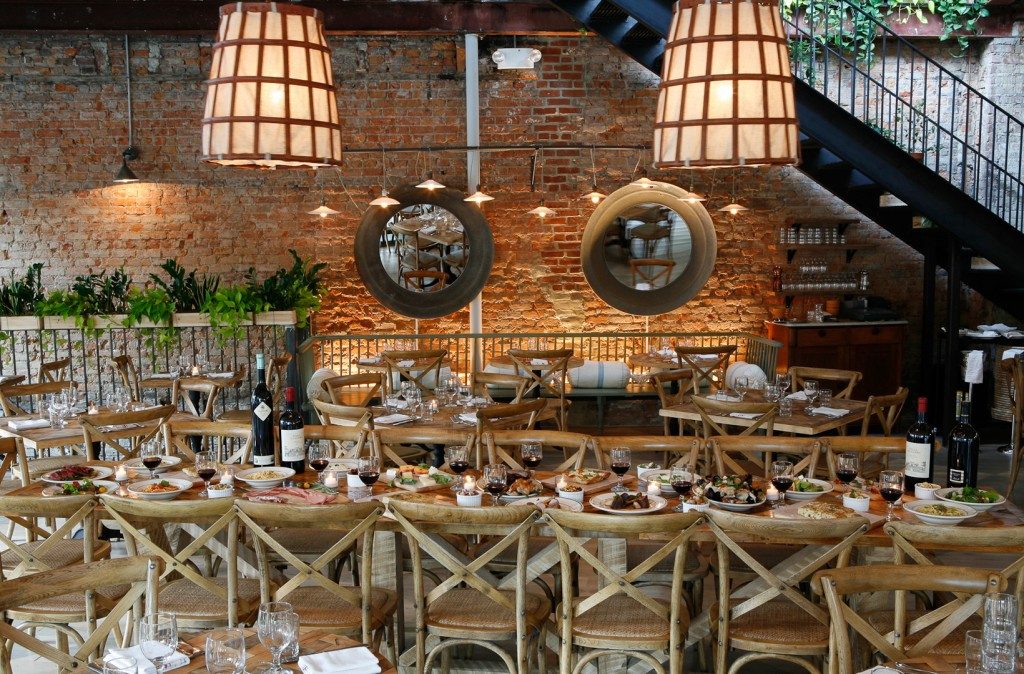 18 Greenwich Avenue, New York, NY 10011
Looking for something simple and rustic, yet refined? This Italian trattoria manages to be both low-key and festive, elegant yet unassuming. The menu is filled with classics sporting inventive new flairs such as Kale Celery Caesar Salad and Fettuccine with Shrimp and Herb Walnut Pesto. If the food tastes particularly fresh, it's because it probably is; Rosemary's has a rooftop garden and farm where much of their produce is grown.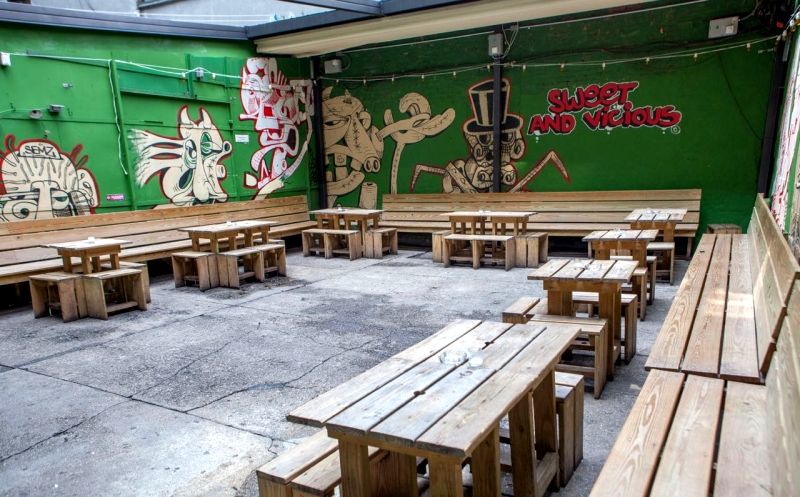 5 Spring Street, New York, NY 10012
When it comes to birthday-ready bars, Sweet and Viscous is an all around crowd pleaser. Nestled amongst a variety of restaurants on the Bowery, it's the perfect post-dinner spot for those looking for a fun night out. Sip on one of their dangerously-strong Frozen Margaritas while chatting with friends old and new at the television-anointed bar space. Weather permitting, be sure to check out the outdoor garden in the back for summer-time al fresco drinking.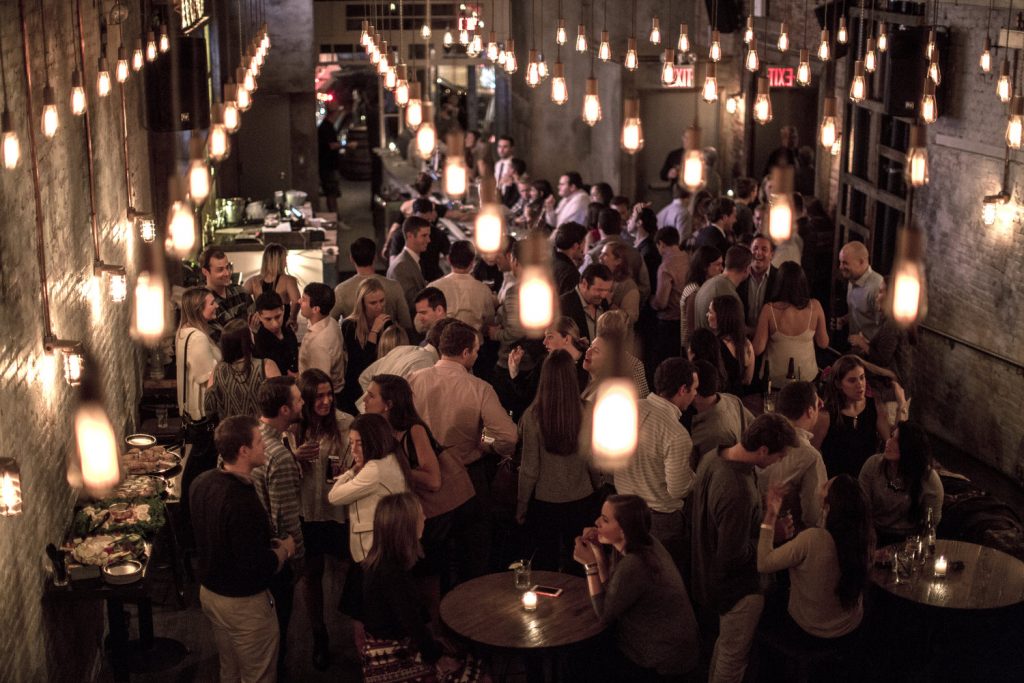 310 Bowery, New York, NY 10012
Mere blocks away, 310 Bowery is another fail-proof birthday drinking option. Indulge in the bar's legendary Frosé (that's frozen rosé!) and munch on grandma-style pizza while checking out the always-packed bar scene. Larger parties can lounge at the ample table space in the back.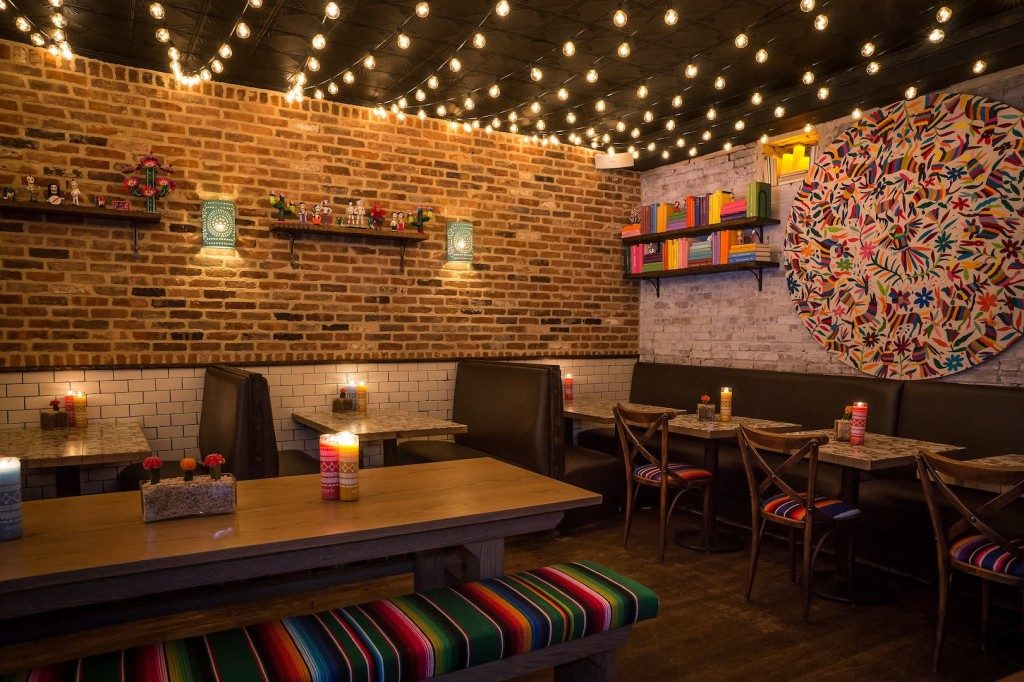 470 6th Avenue, New York, NY 10011
If you're looking for the ultimate birthday brunch spot, look no further. This Greenwich Village eatery starts the party off early with a midday deal that includes an entree, homemade chips and guacamole, and two hours of bottomless mimosas and sangria. If you notify the host of your special day, the birthday girl or guy will be treated to a free slice of cake, a sombrero, and a specially-made shot.
The next time you have a big celebration coming up, be sure to consider one of these festive spots for a night (or day) you won't forget!