Nobody moves at a faster pace than New Yorkers, so on-the-go street food is essential to the diet of the city's occupants. Manhattan is not the biggest borough, but it has it all. From skyscrapers and fancy dining, to apartment buildings and local bodegas. But nothing is more New York than the pizza slice, because even when it's bad, it's still pretty good.
Check out our picks for the best pizza in Manhattan.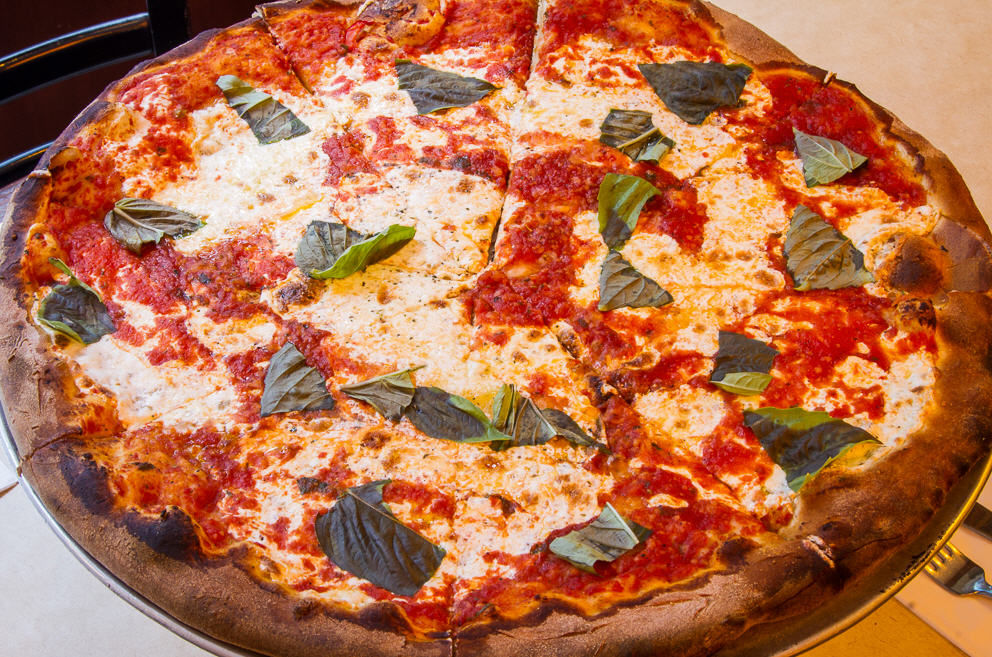 Founded back in 1933 by Pasquale "Patsy" Lancieri, this establishment is the original, despite being chained out in 1995. After being sold by Lancieri's widow Carmella to employees Frank Brija and John Brecevich following his death in the 70s, the Patsy's name was licensed and allowed to become a chain after a deal was made with Nick Tsolous, the owner of Angelos and Goodburger chains.
Coal oven pizza may sound old-fashioned, but there's something special about the underside of your pizza having some burn spots, while somehow managing to be soft and flavorful. They also get the sauce right, and it's hard to do that. Located in East Harlem between 117th and 118th Street and 1st Avenue, its important to note if you're looking for an individual slice, you won't get it here. Your best bet is to shell out the $12 and get yourself the plain pizza pie, although there's nothing plain about it.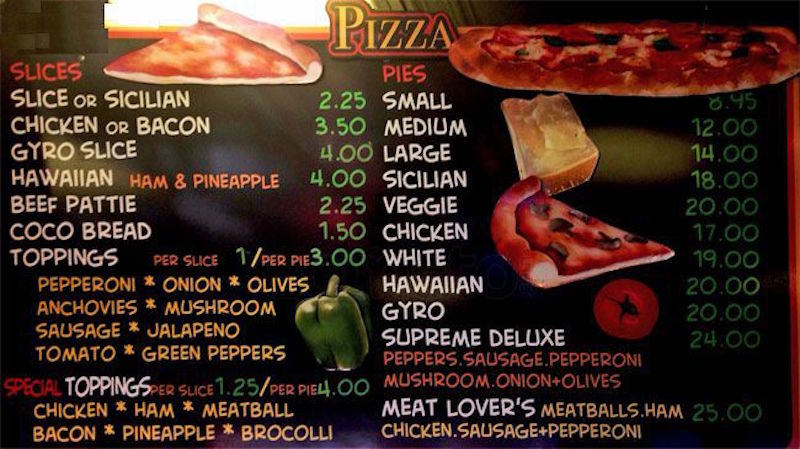 Located just a short walk from our first pizza place on 116th and Lexington Avenue, right off the 6 train, Sam's pizza has been in the heart of East Harlem since 1962. This is a cash-only business, but don't be alarmed, because there are a number of banks and corner stores with ATM's located on the same block. If plain slices aren't your thing, you have topping options of chicken, bacon, and although we don't believe pineapple belongs on pizza, there's a Hawaiian slice for you rebels.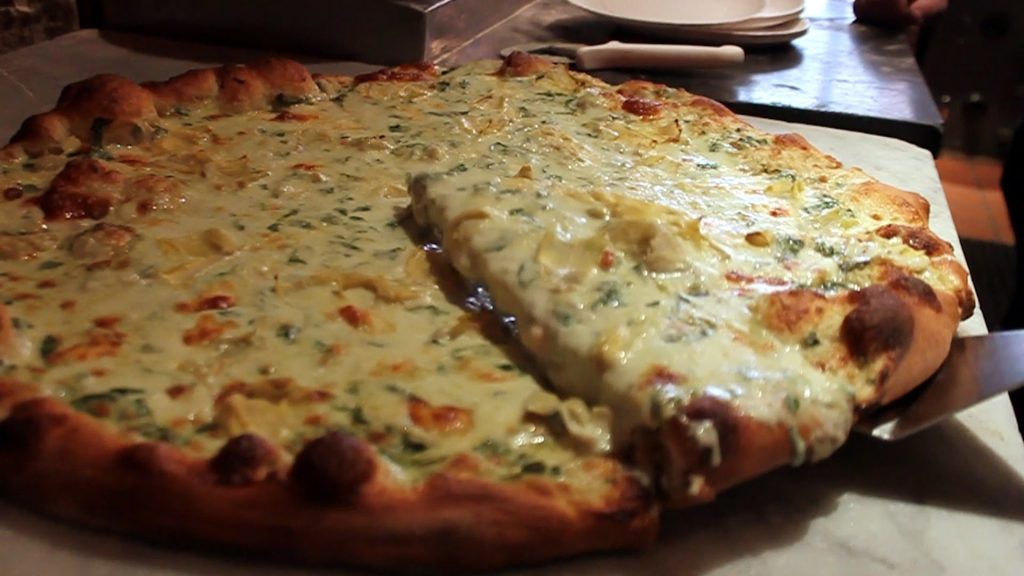 Opened in 2008 by two cousins, Francis Garcia and Sal Basille, after the two decided they would leave the family's pizzeria in Staten Island to venture out on their own, this is probably the best place to hit when you're downtown and several adult beverages in.
Although there are a couple located throughout the city, the one in the East Village on 14th Street between 1st and 2nd Avenue is the go-to. They close at 5am, so if you're going after a night out, expect to be in a lengthy line with several others probably feeling the same way as you. You might even make a friend while you wait. The options here are simple, because there aren't many. We recommend the Margherita slice, but the Spinach Artichoke is the more popular of the two and for good reason. The slices aren't exactly cheap, and expect to be standing outside eating it, but it's a well worth-it experience.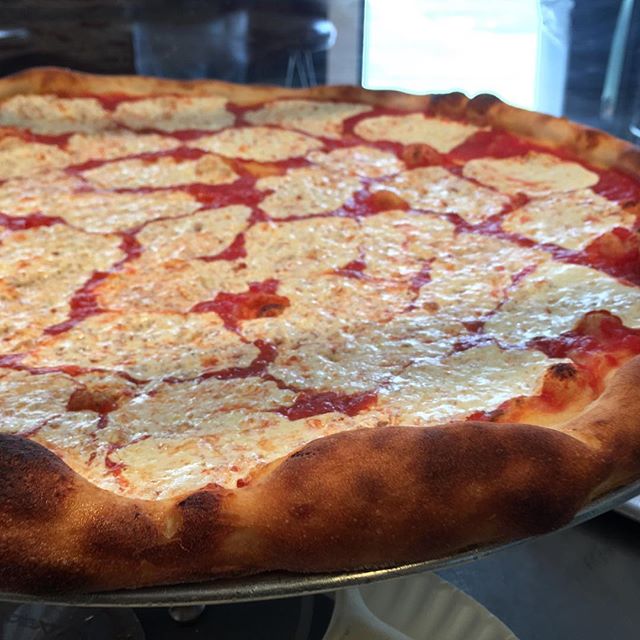 This place really needs no introduction. It's so well known, but we'll give it one anyway. Established in 1975 in Greenwich Village on Bleeker and Carmine Street by Joe Pozzuoli, it's understood that nobody does the regular slice like Joe's, and it'll cost you only $2.75. This pizzeria now operates a few doors down from its original location on 7 Carmine Street. Joe's has been acknowledged quite a bit, being listed in multiple top restaurant guides, including being named the "Best of New York", in addition to Buzzfeed's well known series "Worth It." Joe's is not only popular with locals, it's also a go-to for tourists and celebrities.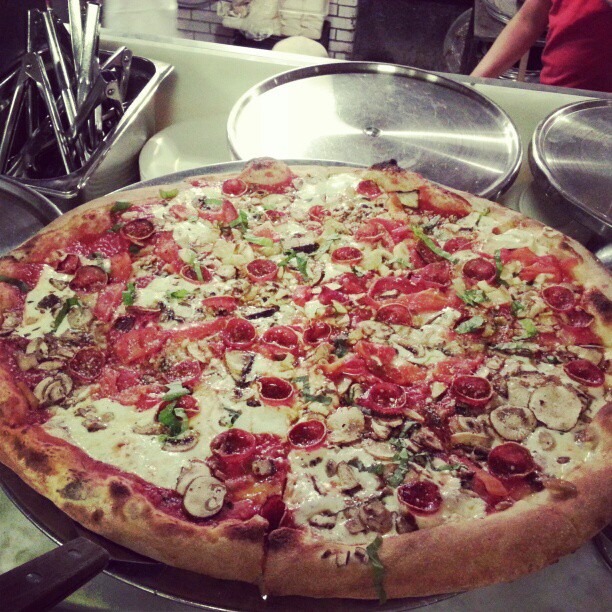 A pizza list cannot be complete without "America's First Family of Pizza." Lombardi's was established in 1905 by Gennaro Lombardi in the Little Italy section of Manhattan, making it the first pizzeria in the United States. Much like Patsy's and its founder Patsy Lancieri, who learned the craft from Lombardi, they cook their pizza in a coal oven. However, this slice of history is going to cost you.
There is not an individual slice option, so a large Margherita Pie (with eight slices) is going to run you about $22.50. The small is about $18.50 with just six slices. If you want toppings like pepperoni, sweet Italian sausage, meatballs, pancetta, etc, that's going to be an extra $3. They also offer other menu items such as a house salad with mixed greens, red onions, mushrooms, tomatoes, and their house vinaigrette, as well as Grandma Grace's meatballs, antipasto, and a personal calzone. Despite being one of the more expensive places on our list, pizza reputation is everything, so there's a reason it's been around this long.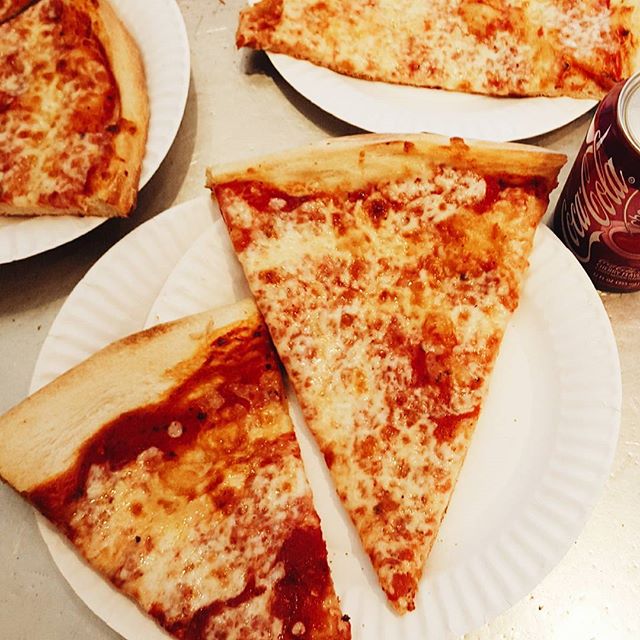 Although they may not have a lengthy history behind them, 2 Bros. is true New York City pizza, and with the $1 slice being their staple, it's hard to resist. There are several throughout the city but it's location on St. Marks in the East Village is the original. Located on a block that features many bars, we'd say this is a prime location. This slice may not blow you away, but it's a good bang for your buck, literally.
Follow UrbanMatter New York on Facebook and Twitter for daily updates on local events and news.