We are only a few days away from Chicago Restaurant Week, and hopefully you've explored this year's participants and their menus by now! If not, though, no worries. We'll make things easier for you with Urban Matter's top 15 menu picks for this year. Without further ado, here are what we consider to be the best of Chicago Restaurant Week 2023. Remember, we also have a list of first-time CRW participants this year if you'd rather try something new!
340 N Clark St, Chicago, IL 60654
If Italian is what you're craving, take a seat at Nonnina for the best lunch deal ($25 per person). The restaurant is offering a choice of appetizers, entrees for pasta, seafood and meat lovers, as well as dessert. The entrees are mouthwatering, from Carbonara with bucatini pasta, house cured pancetta, egg yolk, and pecorino cheese to Pan Roasted Sea Bass with fregola, artichokes, mushrooms, spinach and marsala glaze. And the desserts are just as appetizing with options like Cannoli, Olive Oil Cake and more. Nonnina will also be serving dinner ($59 per person) for fans of Italian.
565 W Randolph St, Chicago, IL 60661
Travel around the world without leaving the city of Chicago. Chef Chef Andrew Zimmerman combines two of his great loves: travel and cooking. Inspired by street food but not restrained by it, his menu wanders freely through Asia, India, Mexico, and beyond but still feels completely at home in Chicago. During Restaurant Week, diner's can enjoy a four-course meal at $59 per person, featuring items such as Agedashi Tofu, Coal Roasted Mussels, Wood Grilled Pork Collar, and more!
1800 S Carpenter St, Chicago, IL 60608
I have many thoughts on Pilsen—almost all of which start and end with it being the best neighborhood for food in the entire city. HaiSous is a Vietnamese kitchen that celebrates everything that's great about Vietnamese food, delivering techniques and flavors you don't get most places in Chicago. It's chic atmosphere and open-kitchen layout also highlights a chefs counter and a full bar, but it's the menu that really takes you in.
For $59pp you get to experience the best of HaiSous in a myriad of family-style dishes curated to take your palate on an unforgettable journey. Editor's favorites included the fragrant chopped chicken with rice cracker and Thai basil in the first course and the decadent roasted wild mushrooms that come with the main course. When having a night in Pilsen, stopping by HaiSous is an absolute must!
1904 W North Ave, Chicago, IL 60622
From James Beard nominated Chef Rodolfo Cuadros, Amaru is an unparalleled Pan-Latin culinary experience in Wicker Park. Amaru offers two dinner experiences during restaurant week in 2023. The $42 experience is a three-course feast with dishes like Reina Pipiada Empanada, Cuban Oxtail and Coconut Pineapple Tres Leches. Chef Cuadros' $59 dinner is a four-course treat featuring prepared daily Ceviche del Dia, charred Pulpo a la Plancha with fermented pumpkin seed romesco, Fideos a la Huancaina with jackfruit barbacoa and Rosa que Linda eres with a raspberry rose gelato for dessert.
116 W Hubbard St Suite 1, Chicago, IL 60654
Bar Goa is River North's club-lite, serving the best Indian tapas in the neighborhood. The restaurant offers a special variety of their lauded Bollywood Brunch at $25 per person throughout restaurant week. Diners will get to have their choice between a main, side and dessert throughout brunch. Mains are packed with favorites like a Chorizo Sandwich, Sambar Uttapam, or a Mushroom Fried Rice with portobello mushrooms, a fried egg and Madras curry aioli among other dishes. Three sides include Cheesy Poi Bread with cheese fondue, Avocado Pakodas in a chickpea batter with smashed avocado and mint chutney and Peri-Peri Fries with Recheado Remoulade. Diners will have two options for dessert including Masala Chai Kulfi or a Nutella Pancake.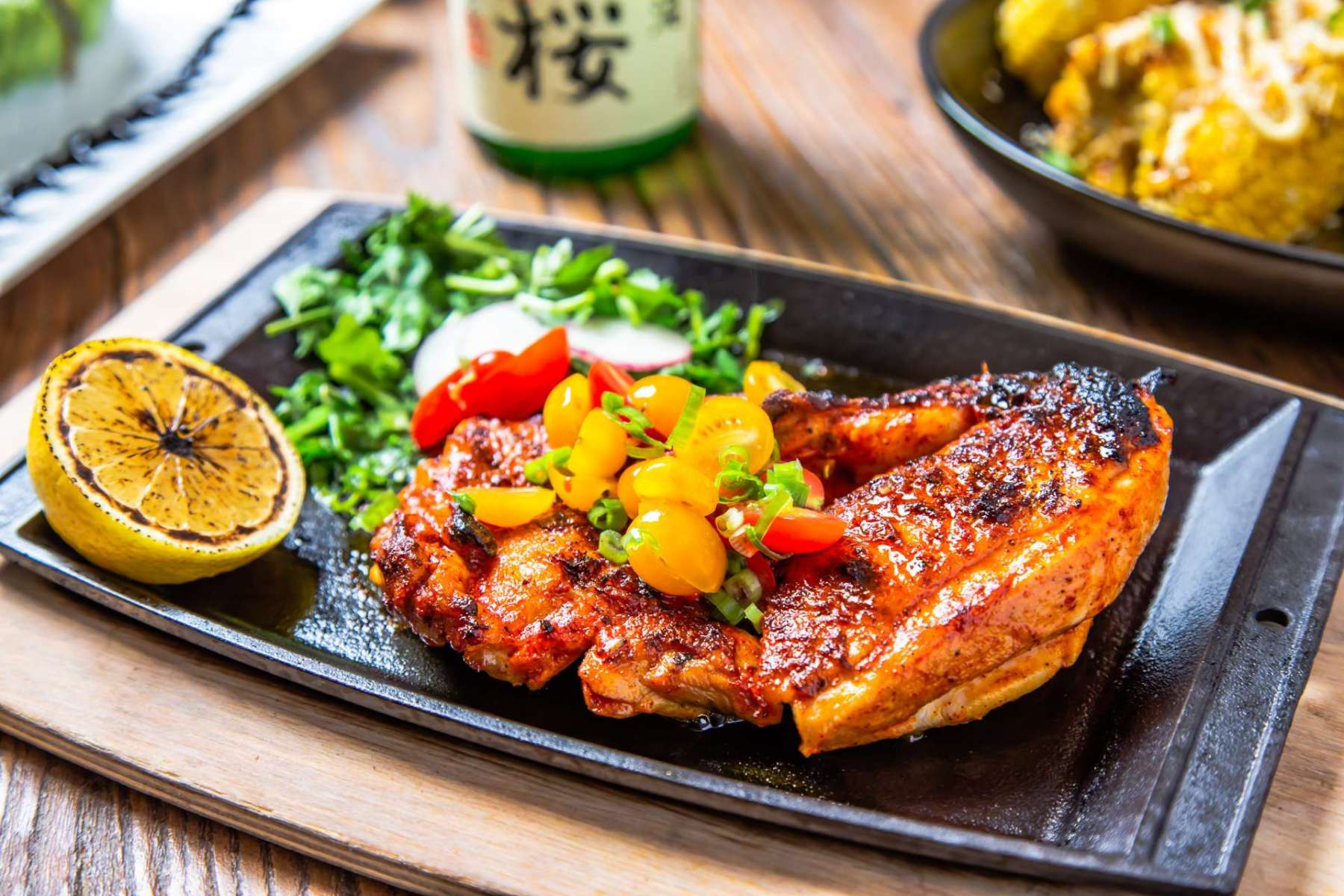 110 W Illinois St, Chicago, IL 60654
Sunda's food and cocktail menus showcase modern interpretations of culturally important classics from all over Southeast Asia and its surrounding islands by drawing inspiration from countries such as Japan, China, Thailand, Vietnam, the Philippines and more. This Chicago restaurant week, Sunda is offering a three-course dinner menu at $59 per person. The menu features delicious items such as Oxtail Potstickers, Sweet Potato Maki, and Chicken Inasal. Each course also has one item with a vegan option for the veggie eater in your life.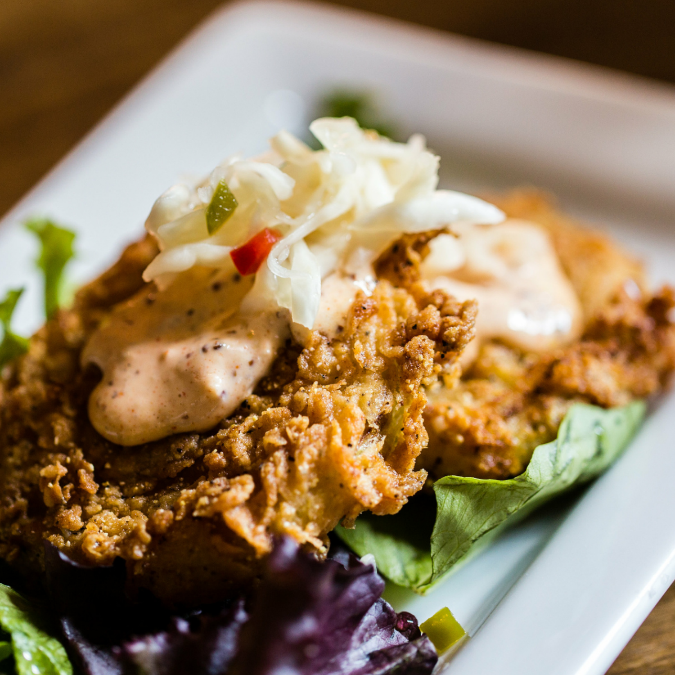 3235 W Addison St Suite C, Chicago, IL 60618
Gluten-free or have a gluten-free in your family? CheSa's is the only restaurant serving an all gluten-free menu this Restaurant Week! The 3-course menu for $59 per person plus tax and includes your choice of a starter, main course, and dessert. CheSa's CRW menu features Lobster Louie Salad with Iceberg Lettuce, Egg & Avocado Remoulade, CheSa's Deviled Egg with fried shrimp bites, Lobster Etouffe, Bella Mushroom with Creamy Truffle Risotto, and more.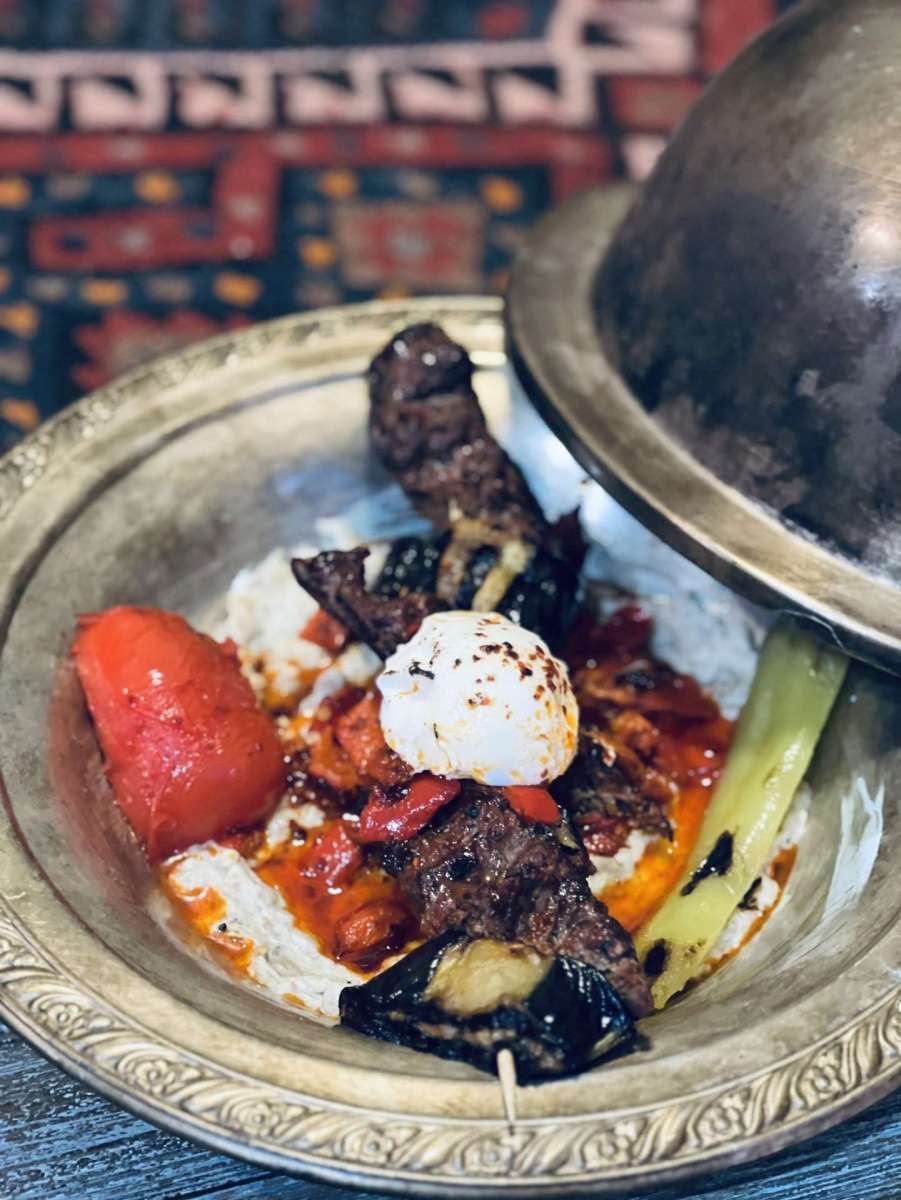 5657 N Clark St., Chicago IL 60660
Oda Mediterranean in Andersonville will participate in Chicago Restaurant Week from January 20 through February 5. Oda offers Turkish-Georgian fare created by owner and chef Marina Cardak and will feature a four-course prix fixe dinner menu for $59 per person, available for dine-in or takeout/delivery. The menu features classic dishes including Tender Green Hummus, Salmon Gravlax with brandy, orange juice, served with fresh cucumber dill relish, fermented beer cauliflower, and labneh cream cheese, Karides Güveç with jumbo shrimp, cherry and San Marzano tomatoes, knob onions, Aleppo peppers, garlic, Saganaki cheese, baked in a clay pot, and Pelamushi Grape Must Pudding.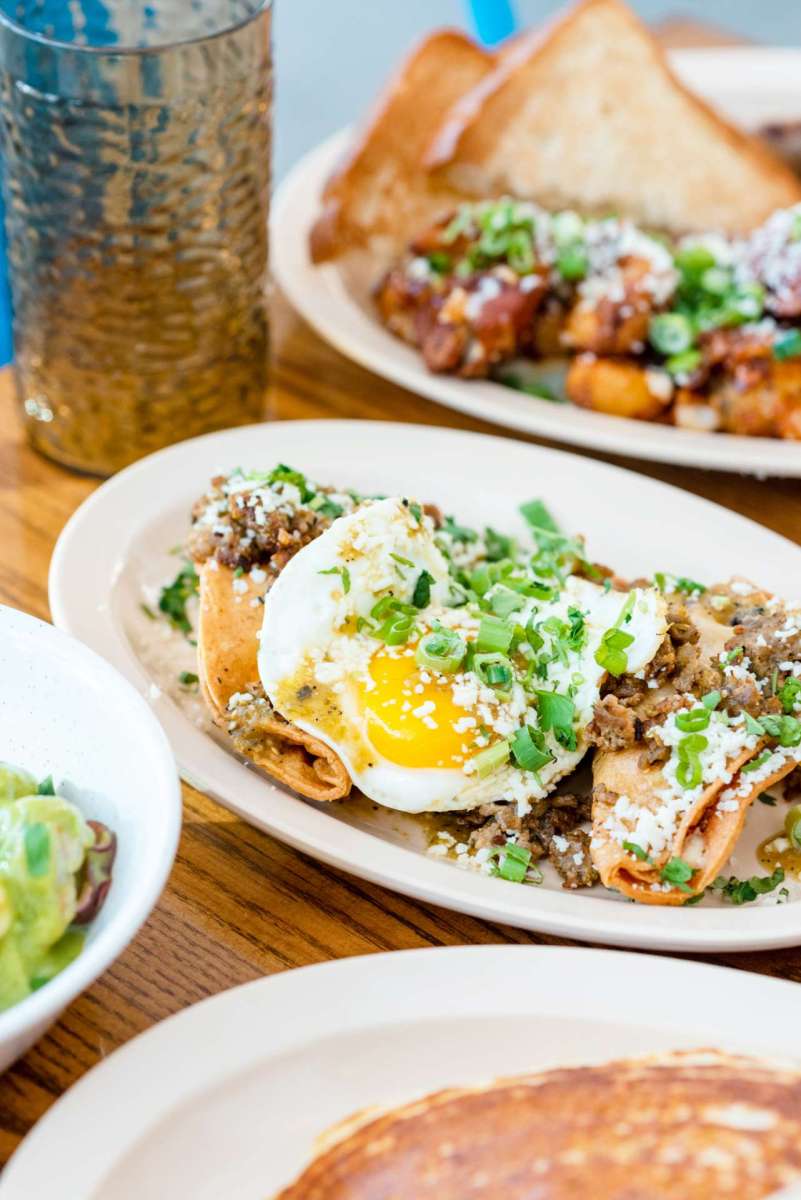 551 N Ogden Ave, Chicago, IL 60642
This newly-opened, seafood-focused restaurant in West Town is serving up a coastal Mexican-inspired menu this year! Enjoy brunch for $25 per person, featuring Ceviche Verde Mixto with barramundi, shrimp, octopus, green chile-avocado salsa, jicama, and cucumber, Hongos Torta with fried oyster mushroom, queso oaxaca, avocado, chipotle mayo, pickled onion, and other light bites. Or explore dinner for $42 per person with items like Scallop Coctel, Tuna Tostada, mix & match tacos, and Tres Leches Cake.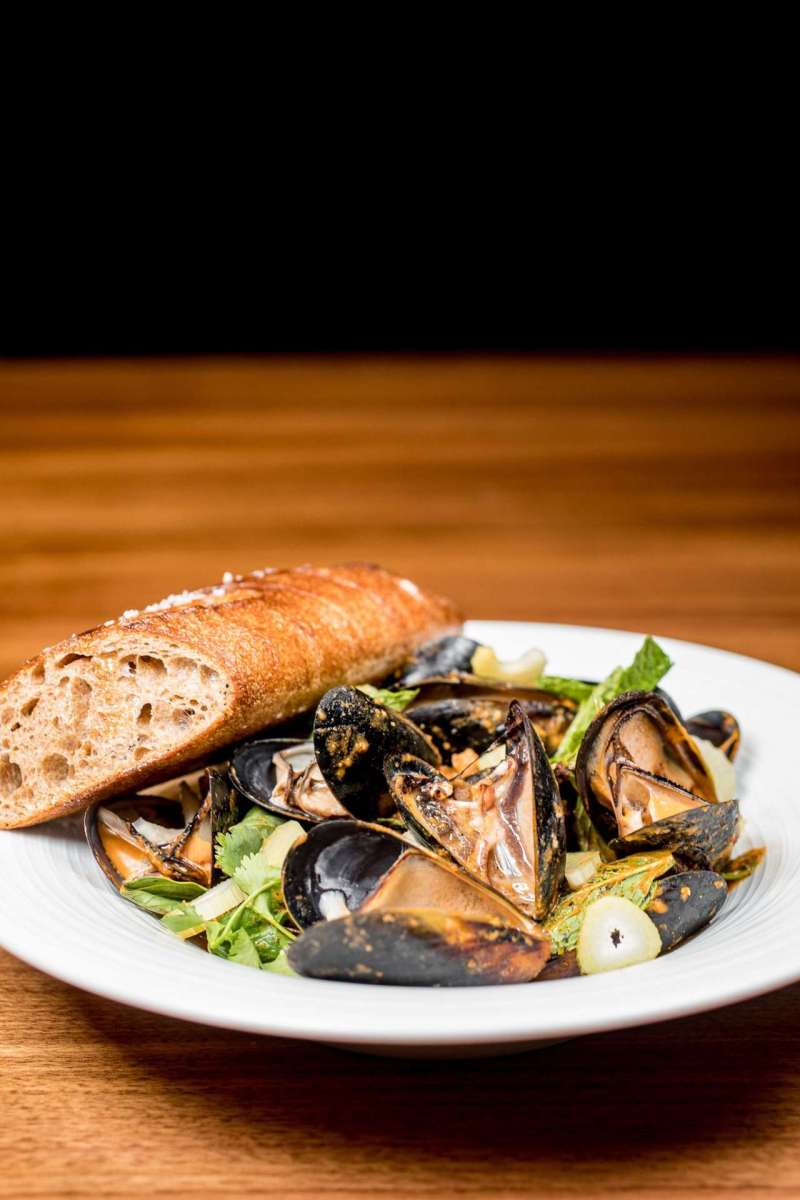 224 N Michigan Ave, Chicago, IL 60601
The Mag Mile's most opulent French brasserie is offering a Restaurant Week dinner that will have you living out your lush Emily in Paris fantasy bite by bite. Clad in red velvet curtains and candlelight, you'll enjoy offerings like Alsatian Tarte Flambée, Arctic Char speckled with lemon and dusted with breading à la meunière, or mussels drunken on white wine – a beautiful dinner to pull a bottle of bubbles from Ventuex's extensive prestige champagne collection. The evening comes to an end with a French classic, light and airy creme brûlée.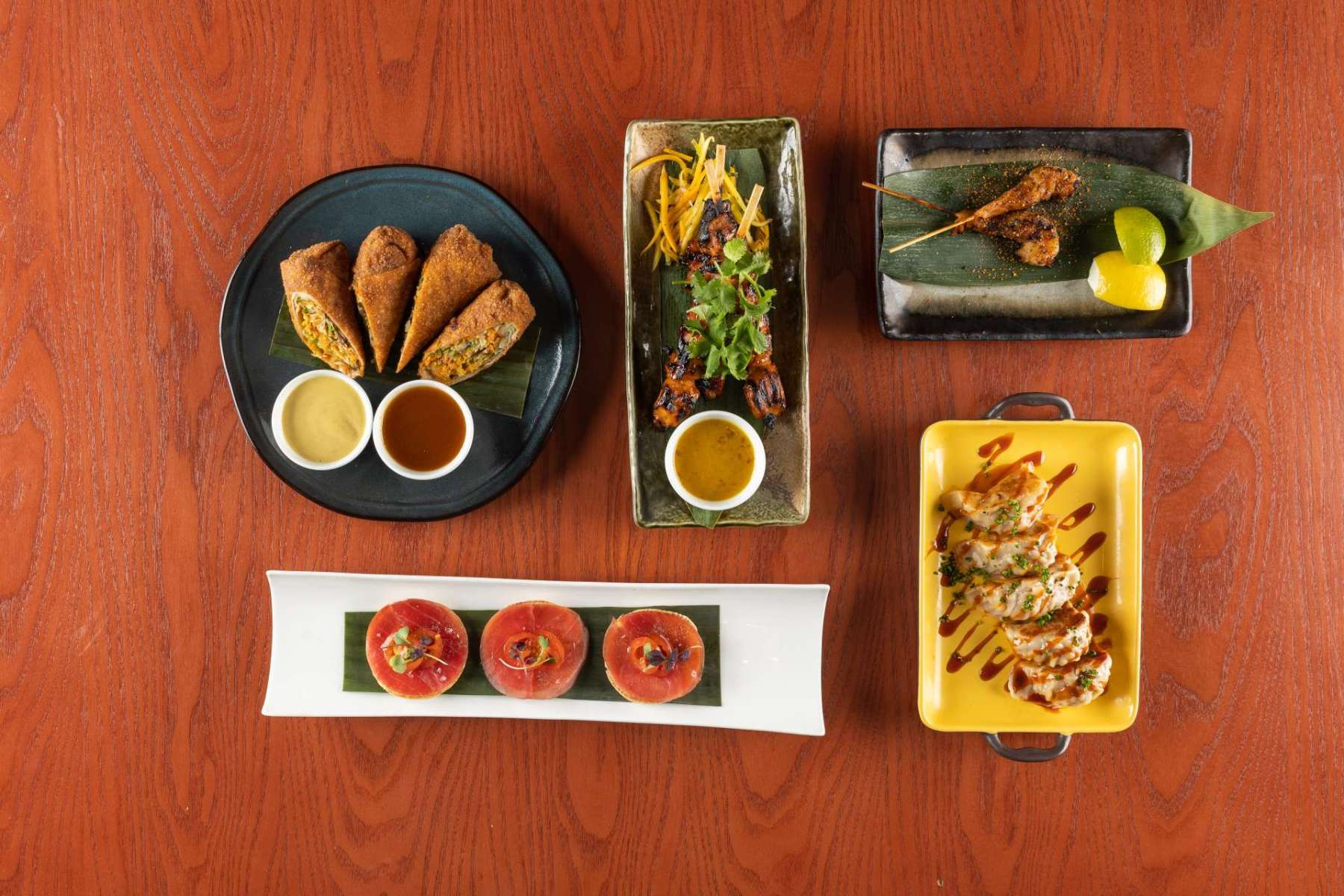 632 N Dearborn St, Chicago, IL 60654
Known for its nightclub offerings and frequent celebrity sightings, TAO Chicago is a must-visit destination for Asian-inspired cuisine with jaw-dropping interiors and décor. For Chicago Restaurant Week (January 20-February 5), TAO Chicago is offering the Dinner option for $59 per person.
The three-course meal features a wide range of specialties (including vegetarian and gluten free options!). Appetizer choices include the fan-favorite Tuna Pringle and Chicken Satay; entrees vary from Kung Pao Chicken and Filet Mignon Pepper Steak, to a generous Sushi Platter; and for dessert be sure to try to Molten Chocolate Cake or Bread Pudding Doughnut!
638 S Michigan Ave, Chicago, IL 60605
During this year's week-long celebration of Chicago's world-renowned culinary scene, Executive Chef Gee Cuyugan will present a three-course dinner menu starting at $59 per person comprised of steamed mussels with white wine butter sauce, chorizo, dill and pan de cristal; white fish a la planxa with olive escabeche, escalivada and artichokes; and red wine poached pear with ricotta ice cream for dessert.
From 7:30 a.m. – 1:30 p.m. on February 4th and 5th, a two-course brunch menu starting at $25 will include bacon-wrapped dates with Marcona almonds and romesco sauce and Mercat marinated chicken thigh on pan de cristal with pickled shallots, lettuce, tomato, piquillo aioli and dill pickle served with French fries.
534 N Clark St, Chicago, IL 60654
An iconic location for upscale French fine dining accompanied by its sophisticated wine list, Brindille is offering guests a three-course dinner at $59 per person this Chicago Restaurant Week. The menu features starters like Chilled Oysters, Woodland Mushroom Soup, and Ramequin of Duck Liver Foie Royale, and more; entrees like Grilled French Prime Sirloin "Entrecote" Steak and Lacquered Aged Moulard Duck Breast L'Apicius, and more; and desserts including the classic Plate of Lemon Madeleines and Financiers.
2734 W Roscoe St, Chicago, IL 60618
Recently opened in its new space, Eden is a refreshing delight providing a farm-to-table dining experience. This CRW, Eden is offering dinner at $42 per person with a vegan-friendly menu, featuring Farro Risotto with celeriac, braised greens, glazed vegetables, Kentucky Fried Oyster Mushrooms with herbed polenta, salmoriglio, parmigiano reggiano, and various desserts.
3335 N Halsted St, Chicago, IL 60657
Join Chef Devin Kreller at the six-time Michelin Bib Gourmand winner in Chicago's Northalsted neighborhood. For $59.00 per person, diners can enjoy a special three course menu that includes fan favorites such as Curried Pumpkin Soup, Duck Liver Toast, Smoked Beet Tartar, Slagel Farms Chicken Breast, Mushroom & Onion Flatbread, and much more!
Featured Image: Oda Mediterranean