People always say you shouldn't assume, but we think it's pretty safe to say most of us will need a good brunch to cure that NYE  hungover as 2022 arrives. Or, maybe you didn't party too hard, but still would like to start the new year with a little ceremony to yourself. Anywho, check out the best NYD brunches in Chicago this year and start your New Year with good food, delicious mimosas, and perhaps finish off with a kick from an awesome Bloody Mary.
Looking for last-minute party ideas? Check out our ultimate Chicago NYE party guide!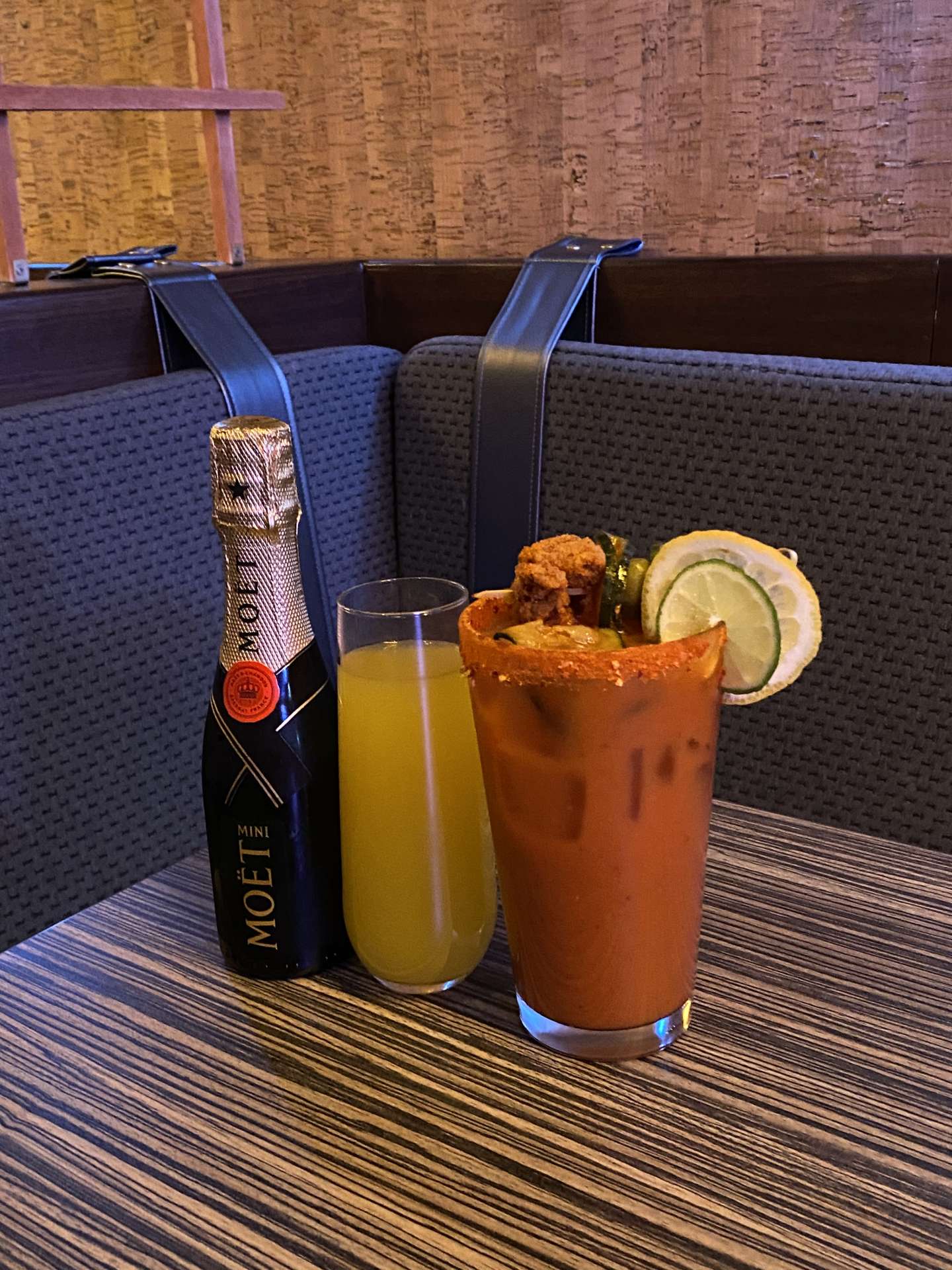 109 W Hubbard St, Chicago, IL 60654
Miki's Park, the Korean-inspired restaurant & bar in River North, invites you to brunch your way into 2022. Whether you're looking to keep the party going from the night before or need a little help recovering, Miki's Park has exactly what you need. The hangover brunch kick off Saturday, January 1 from 3 p.m. to 6 p.m. 
Tickets are priced at $30/person and include one entree, three cocktails, and live DJ entertainment courtesy of Grey Goose and Martini Prosecco. Tickets are $30 and can be purchased via Eventbrite.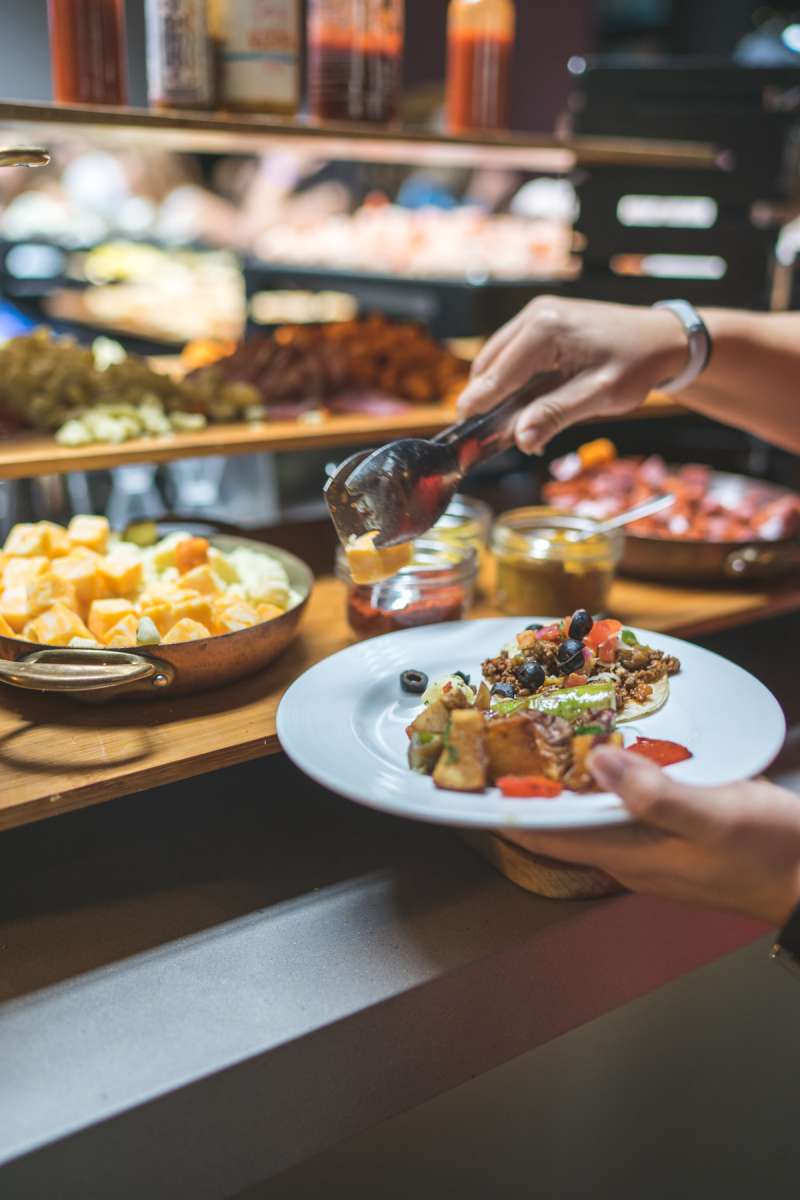 15 W Illinois St, Chicago, IL 60654
Head over to River North's Fremont on New Year's Day in your favorite onesie for the ultimate hangover cure. The spot well-known for their brunch experience is featuring a two-hour brunch buffet and mimosa package for $75 on Saturday, Jan. 1, and Sunday, Jan. 2 from 9:30 a.m. until 4:30 p.m. To reserve a table, please visit www.FremontChicago.com.
3137 W Logan Blvd, Chicago, IL 60647
The Duplex invites guests to dress up and get festive for its New Year Weekend Pajama Brunch.
From Saturday, January 1 to Sunday, January 2, The Duplex will be offering bottomless mimosas, lively music, and its lauded brunch menu includes favorites like the Mushroom Omelette, Biscuits & Sausage Gravy, and Brunch Burger.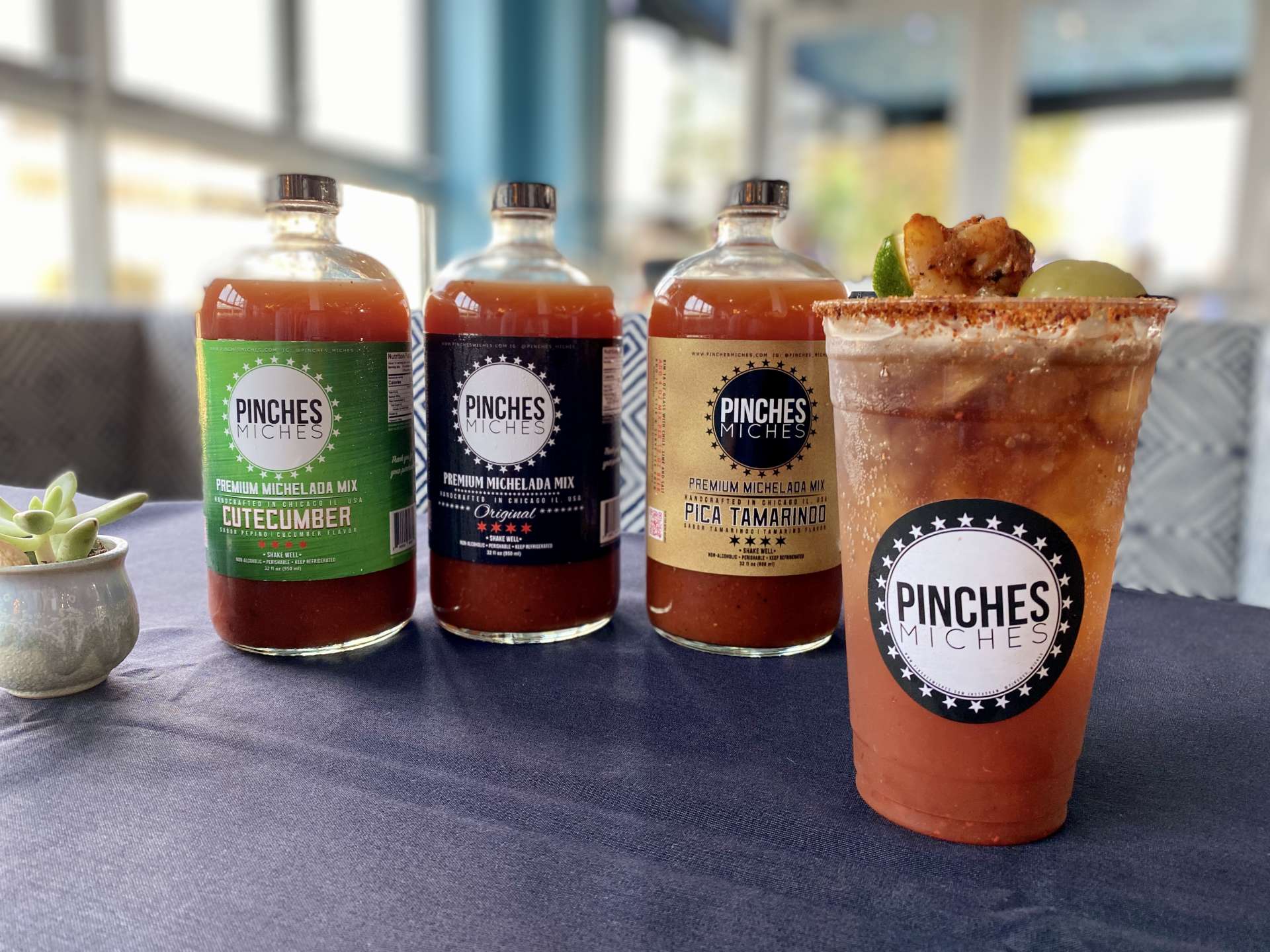 1177 N Elston Ave, Chicago, IL 60642
On Saturday, January 1st & Sunday, January 2nd, Azul Mariscos invites guests to a loaded brunch by the river for its Azul Brunch Club. Brunch highlights include Fried Shrimp & Waffles, Huevos Rancheros, and Make-Your-Own Pinches Michelada Kit.

Image Credit: @voyagevictuals
201 N Morgan St, Chicago, IL 60607
Spend New Year's Day weekend at the West Loop's lively Latin-inspired hotspot, Bar Takito. Serving up delectable plates and strong drinks, guests can enjoy favorites like Arepa Benedict, Caramel-Rum Banana French Toast, and Bottomless Mimosas. 
165 W Superior St, Chicago, IL 60654
Goddess/Eggy's on Superior is a dual concept between Goddess and the Baker and Eggy's Diner. Come in and enjoy all-day brunch from 8 am to 2 pm if you're in dire need to recover from the partying. This is definitely one of the healthiest, heartiest NYD brunches in Chicago this year.
315 N LaSalle St, Chicago, IL 60654
River Roast will kick off the new year with half off Mimosas and Bloody Mary's at their New Year's Day brunch from 11 am to 3 pm. Dinner service to follow. Reservations can be made here.
4337 N Lincoln Ave, Chicago, IL 60618
Cobblestone offers a truly distinct brunch (Saturday & Sunday from 10:30 a.m. – 2:30 a.m., complete with craft brunch cocktails, mimosa flights, and cider flights. Hey, did we mention January 1st is also National Bloody Mary Day? Because Cobblestone has a killer Bloody Mary that incorporates dark, European beer, giving it serious depth of flavor and just the right body.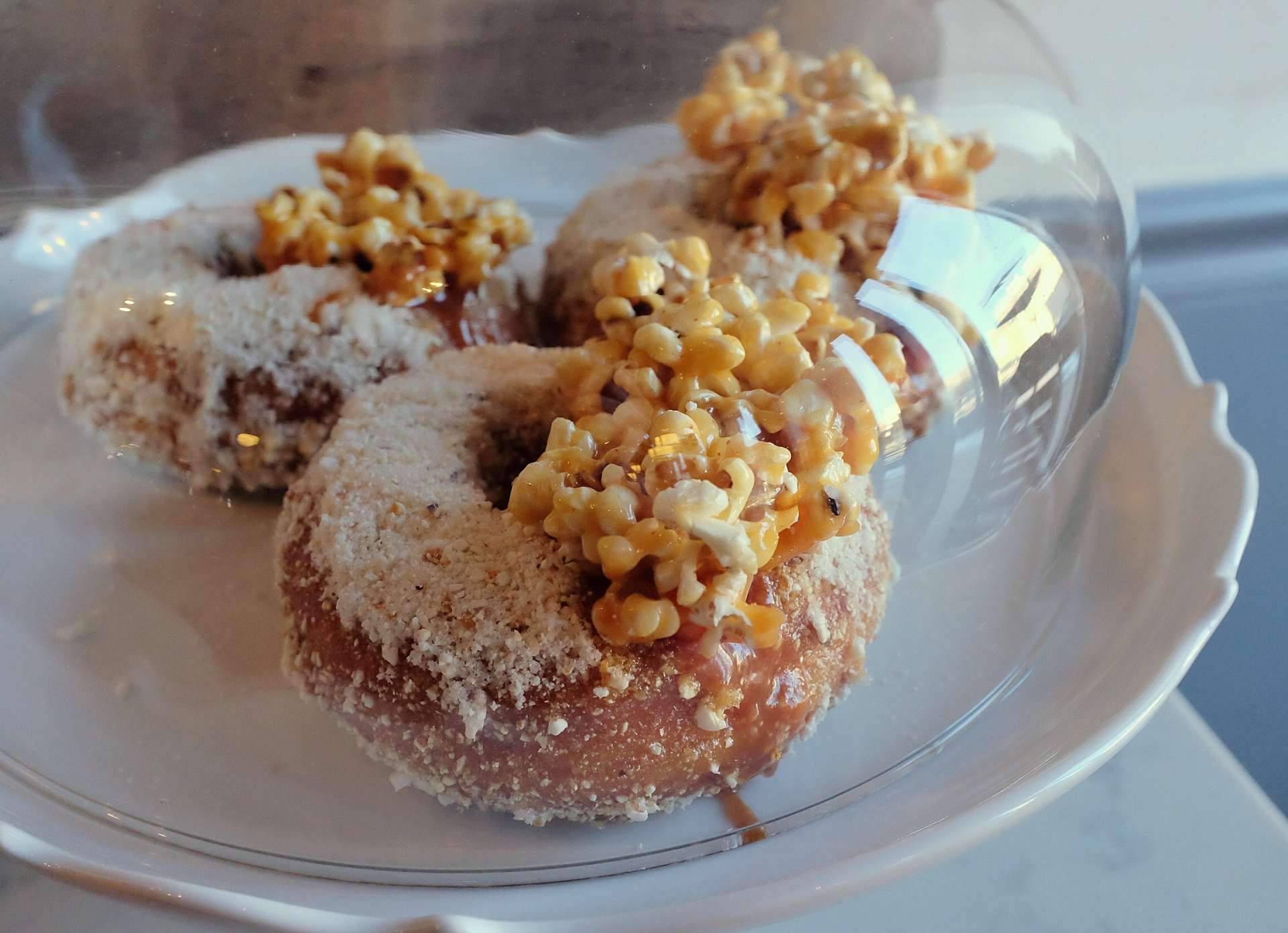 2700 W Chicago Ave, Chicago, IL 60622
Join the staff at Heritage Restaurant & Caviar Bar in your pajamas for a decadent New Year's Day brunch celebration from 12 PM to 6 PM. For this special brunch, the restaurant will be relaunching their pastry spread featuring an array of donuts, pączki, kolach, fresh-baked bread, and more.
Dishes on the brunch menu include "Eggs on Eggs" (with lump crab meat, kimchi, soft scrambled eggs, bone marrow, crème fraiche, trout roe and paddlefish roe), Duck Confit Biscuits and Gravy, and Deviled Eggs (with bacon, trout roe, and house made hot sauce.) The caviar and oyster bar will also be open (as well as wine, champagne, cocktails, etc) for those looking to enjoy an extra special post-New Year's Eve celebration.
2542 N Milwaukee Ave, Chicago, IL 60647
Enjoy one of the fanciest NYD brunches in Chicago on Staurday, Jan 1st and Sunday, Jan 2 with Andros. Brunch at Andros reflects a fresh, modern expression of Greek cuisine, and since New Year's is the time for resolutions, isn't it time for a fresh start? Reservations for brunch can be made via Resy.
500 N Clark St #465, Chicago, IL 60654
Jaleo will offer King Cakes available for pick-up Jan. 4-6 and King Cake by-the-slice on Jan. 6 to celebrate Three Kings Day and the New Year. Orders for whole King Cakes must be made three days in advance of the pick-up date.
Orders can soon be made by visiting Jaleo at www.jaleo.com and landing on the Chicago section.
340 N Clark St, Chicago, IL 60654
Nonnina is one of Chicago's most popular brunch destinations and New Year's Day brunch will be offered from 11 am to 3 pm to kick start your 2022. Located in the heart of River North, Nonnina's brunch boasts Italian breakfast favorites as well as unique handcrafted options guaranteed to spice up your weekend meals.
Nonnina offers salads, housemade pastas, pizzas and brunch classics like Green Eggs & Ham — made with Poached Eggs, Sliced Prosciutto, Toasted Focaccia with a Basil Pesto Hollandaise and a side of Crispy Potatoes. Nonnina's brunch is available every Saturday and reservations are available via OpenTable. 
Featured Image Credit: Goddess/Eggy's on Superior