Italian ice is a crowd favorite during the hottest days. Similar to Japanese Kakigori, Italian Ice is made with finely granulated ice and fruit. Some people choose to add custard at the bottom, too. Since Italian ice usually doesn't contain egg or dairy products, it's also a healthier option for those with dietary restrictions. So, where can you find the best Italian ice in Chicago?
Read More: Where to Find the Best Soft Serves in Chicago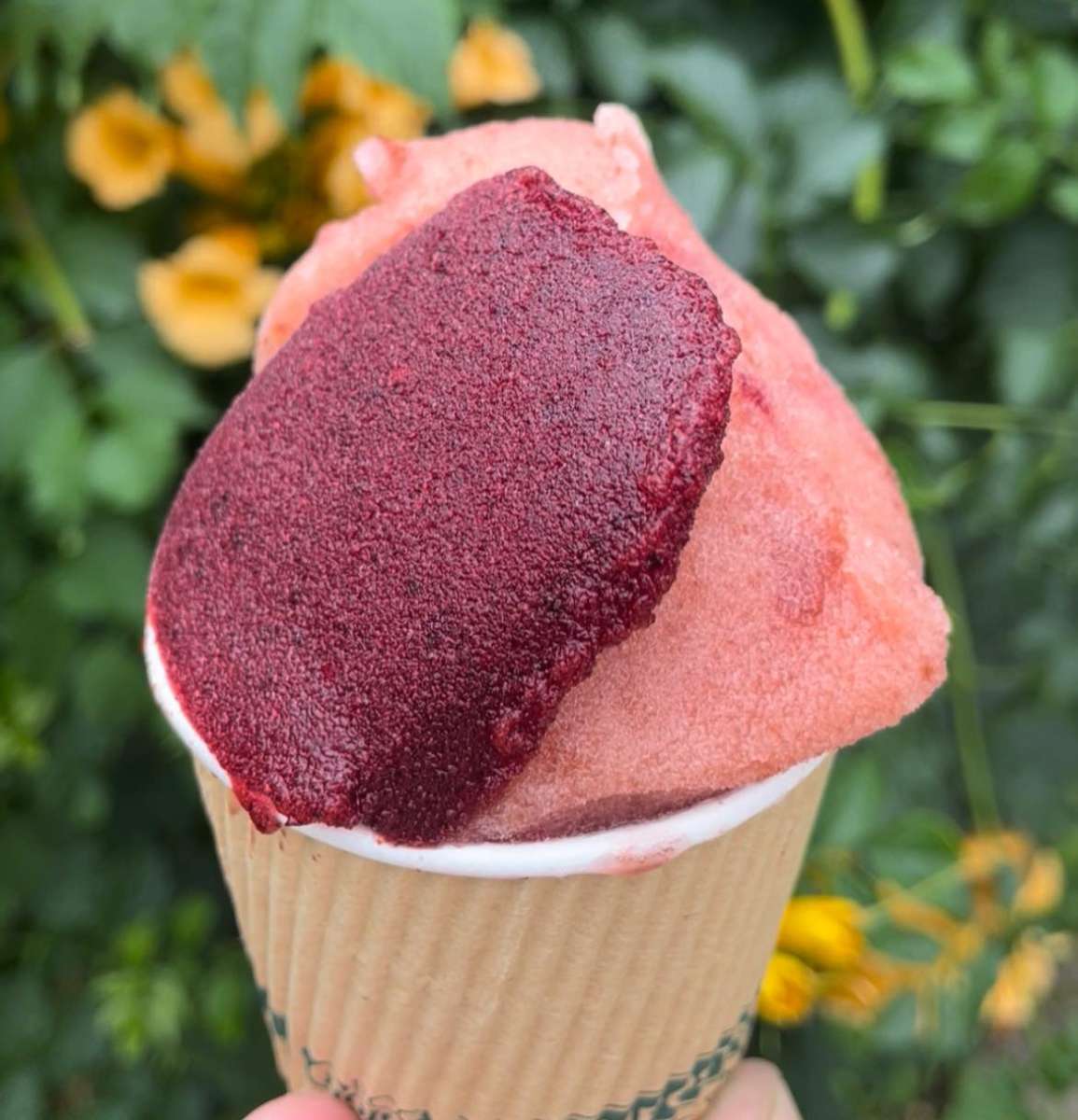 Logan Square: 2236 N Sacramento Ave, Chicago, IL 60647
Irving Park: 4125 N Kimball Ave, Chicago, IL 60618
Speaking of the best Italian ice spot in Chicago, many instantly think of Miko's. With two convenient locations in Logan Square and Irvin Park, Miko's has been bringing delicious frozen treats to Chicago since 1997. Miko's serves over 30 rotating flavors throughout the season, which means hundreds of different flavor combinations to try.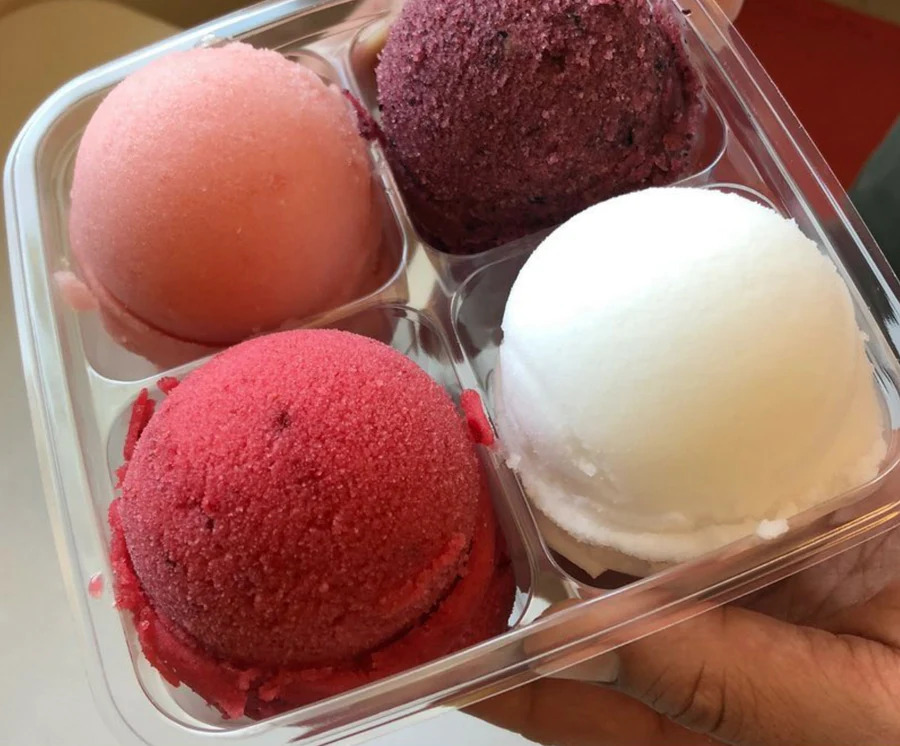 1814 N Western Ave, Chicago, IL 60647
You are missing out if you haven't tried Ava's Italian Ice Flight which lets you choose any four available flavors. Ava's is considered the best Italian Ice in Chicago and plenty of people travel across town just to come here. To make it worth your time, Ava's also has take-home pints so you can stock your freezer throughout the summer.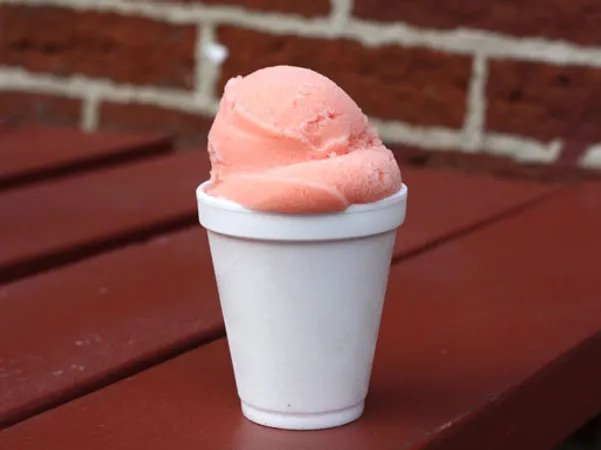 2009 N Bissell St, Chicago, IL 60614
Annette's Italian Ice is best known as the premier Italian Ice made freshly in-house daily with only the freshest ingredients. Annette's Italian Ice consists of fruit, water, and pure cane sugar, without any other additives. The Chocolate ice contains real cocoa powder. Every ice is dairy-free, vegan, gluten-free, and egg-free.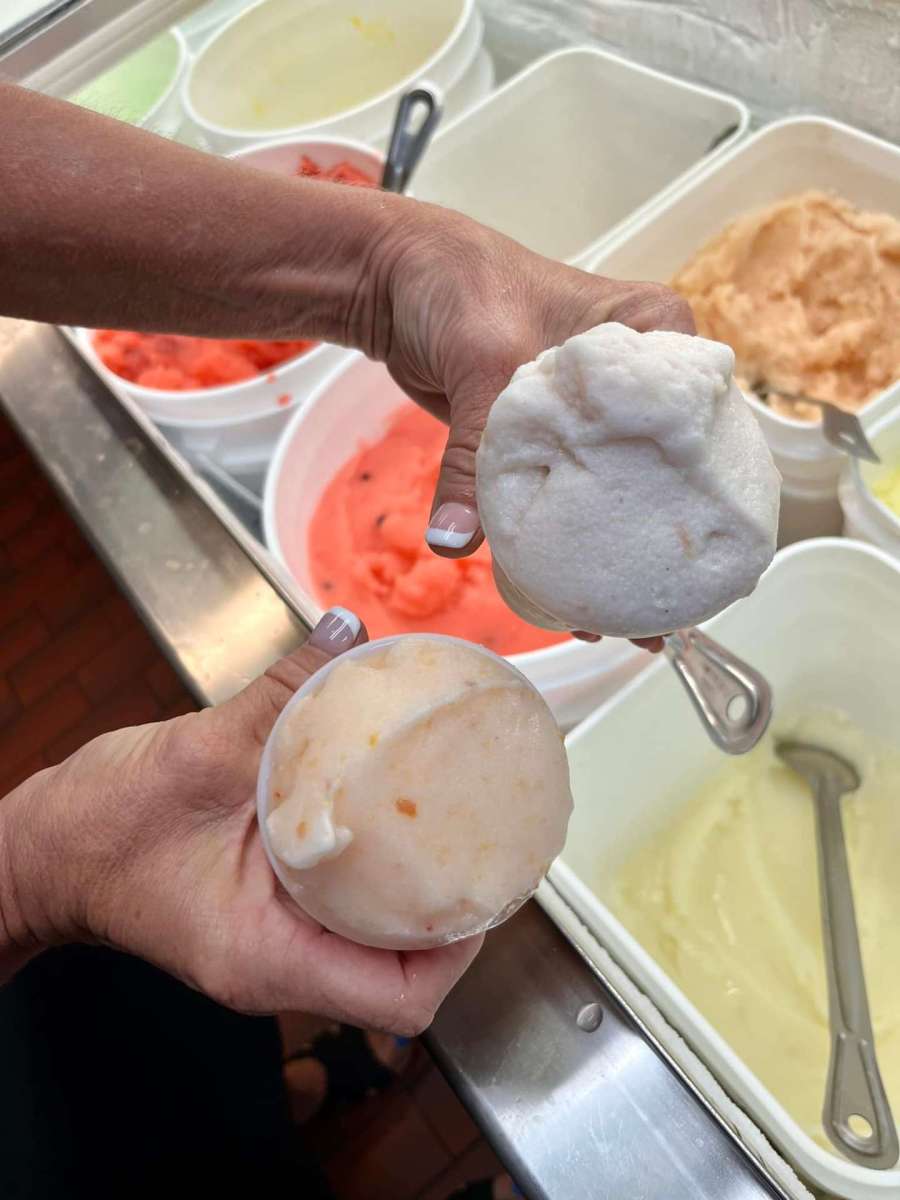 1057 W Polk St, Chicago, IL 60607
Of course, you should get Italian ice in Chicago's lovely little Italy! Carm's may not have all the crazy fancy flavors, but their fine Italian ice is classic and lasted throughout the years. Enjoy a handsome scoop in the shop, or take home a half-gallon bucket. Planning for parties? Carm's also has a five-gallon container that will feed all your friends.
Read More: Where to find the Best Vienna Beef in Chicago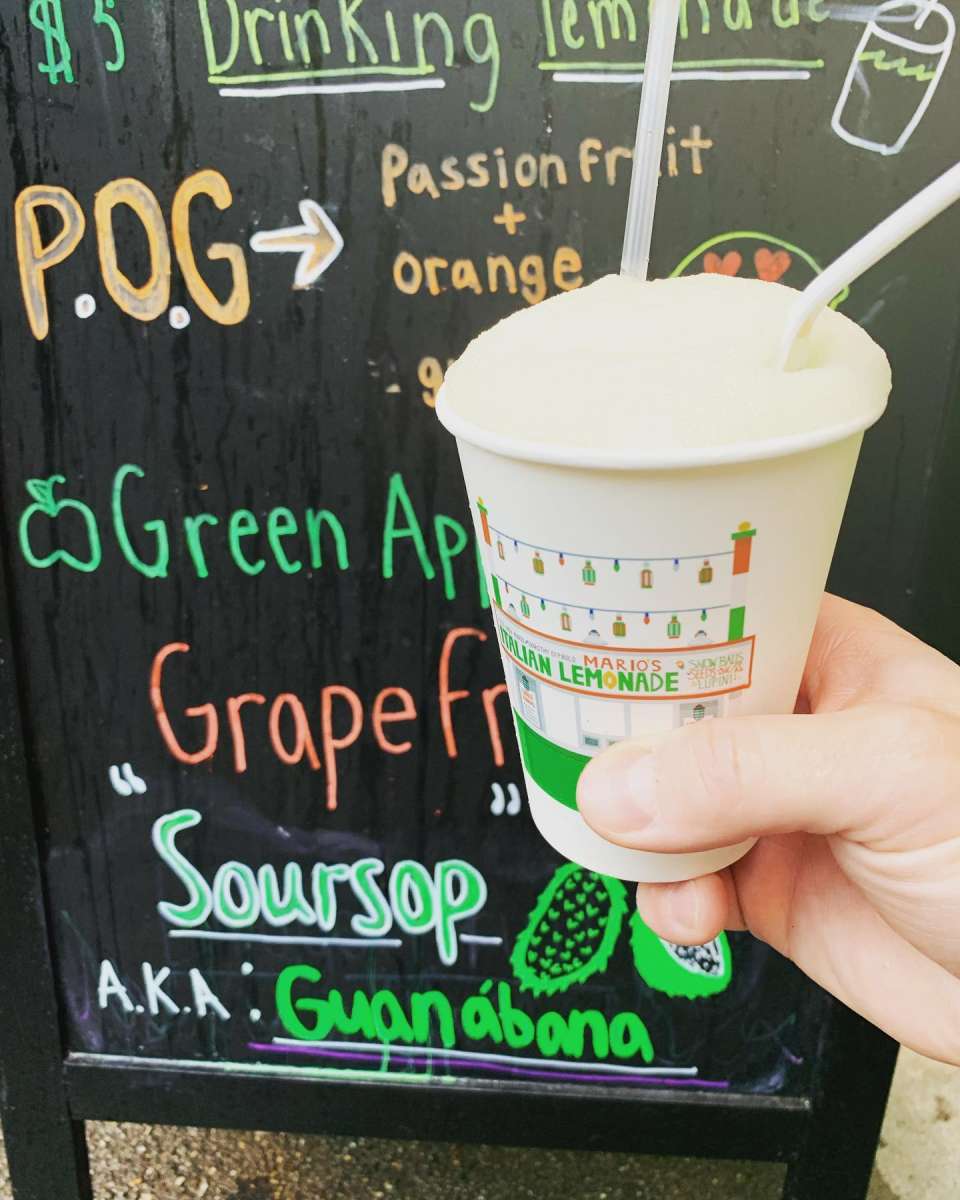 1068 W Taylor St, Chicago, IL 60607
Mario's is my go-to spot for creative but always-delicious flavors. Their Italian ice is more like an ice float with fresh lemonade, bringing extra refreshment on a hot summer day. Every year, they release special flavor combinations and seasonal flavors. This year's limited flavors include grapefruit, honeydew, green apple, mango, and peach.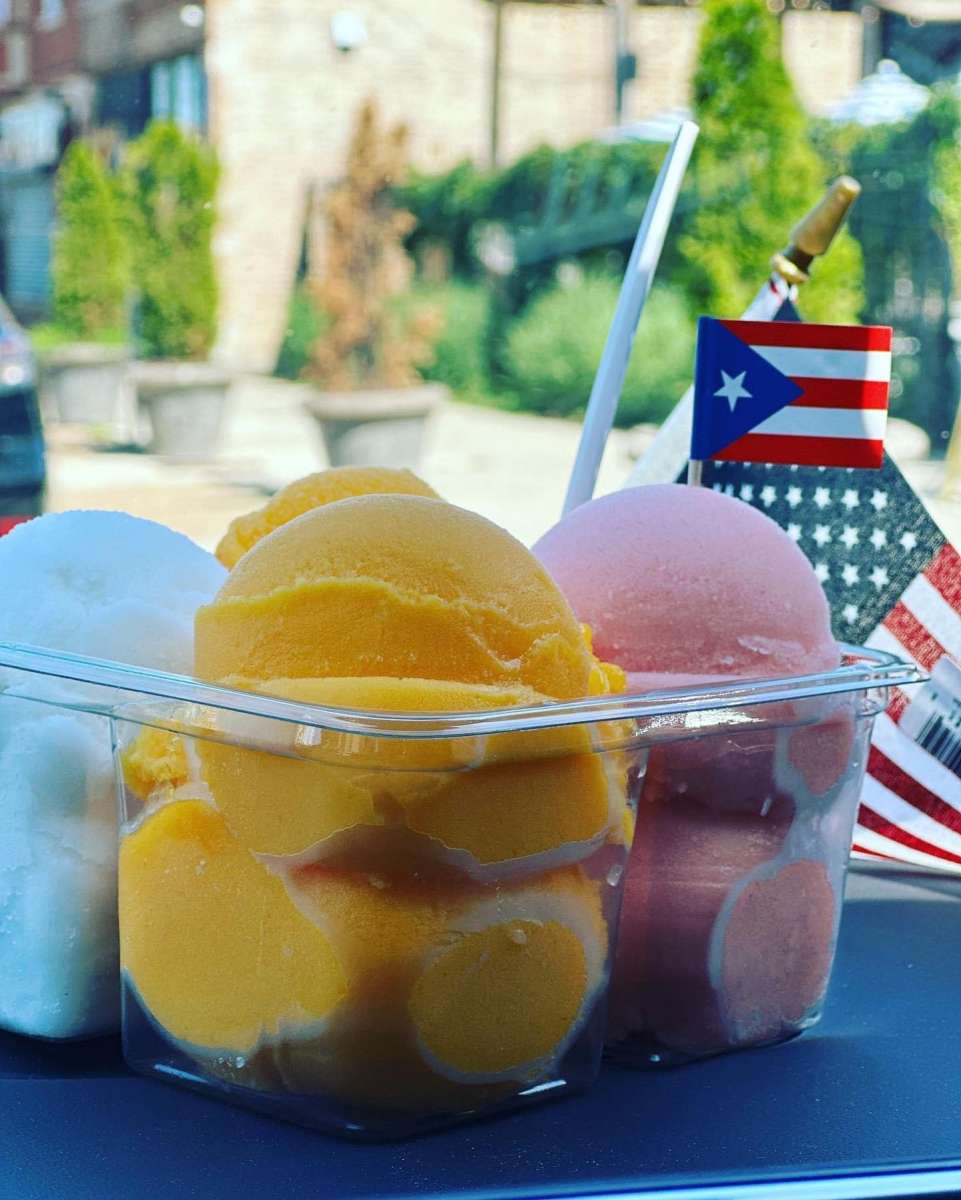 3523 W Fullerton Ave, Chicago, IL 60647
Generous scoops, delicious flavor, and adorable colors. Bella's is everything we imagined summer to be. There are plenty of flavors that are only available at Bella's, combining Mexican ice cream flavors with Italian ice. Crowd favorites include dragon fruit, pina colada, passionfruit, and tamarindo. Bella's is also minority-owned if you need just one more reason to go support their business!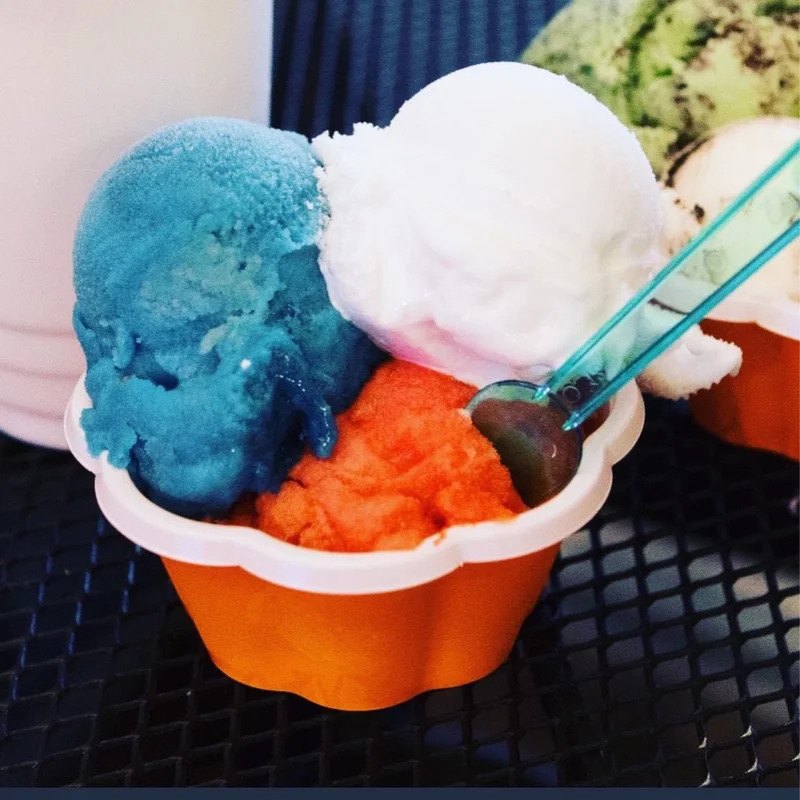 1709 W Division St, Chicago, IL 60622
VinnyD's has an extensive menu of Italian ice, shaved ice, gelatos, classic ice cream, milkshakes, floats, and food items. You can choose multiple flavors and combine them however you want. Popular Italian ice flavors this year include Kiwi Strawberry, Pomegranate, Watermelon, and Grape. You can also add a scoop of vanilla ice cream to your order.
Featured Image: Miko's Italian Ice