Upscale Eats in a Laid-Back Bar? It's a Delicious Clash That Works
If you've never been to Best Intentions, you're missing out. It is truly a city gem. Having received accolades from noteworthy critics and publications, it's gaining more and more recognition every day.
The establishment can best be described as a paradox, with its neighborhood, divey atmosphere that somehow manages to serve patrons innovative craft cocktails and elevated food with fresh flavors that rival even the Gold Coast's best.
We had the chance to visit Best Intentions this week and sample eats from their new menu, leaving us refreshed on a humid summer evening. The chef and mastermind behind the menu walked us through each dish as we enjoyed bite after delicious bite.
The Food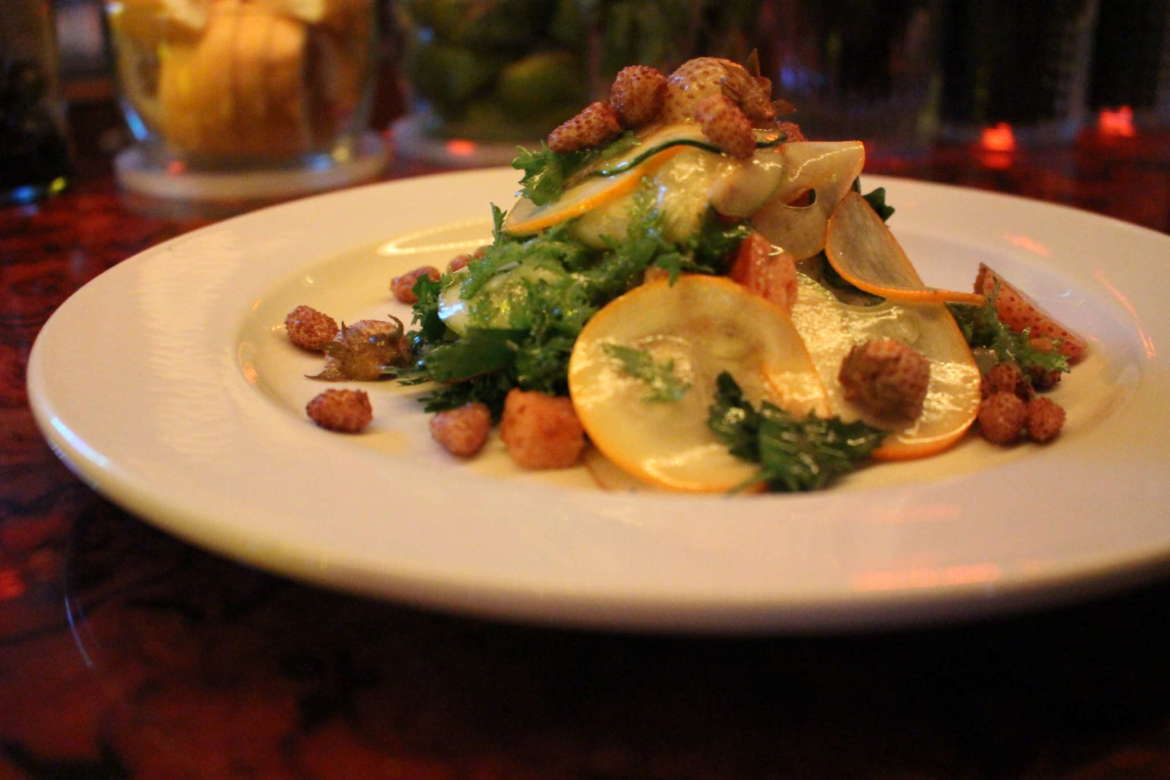 Celery and Radish Salad
This salad was bright, refreshing, and so appetizing. The fresh radishes worked perfectly with the sweet and tangy peppercorn vinaigrette. It was the perfect example of seasonality, pickling, and curing that embodies this menu.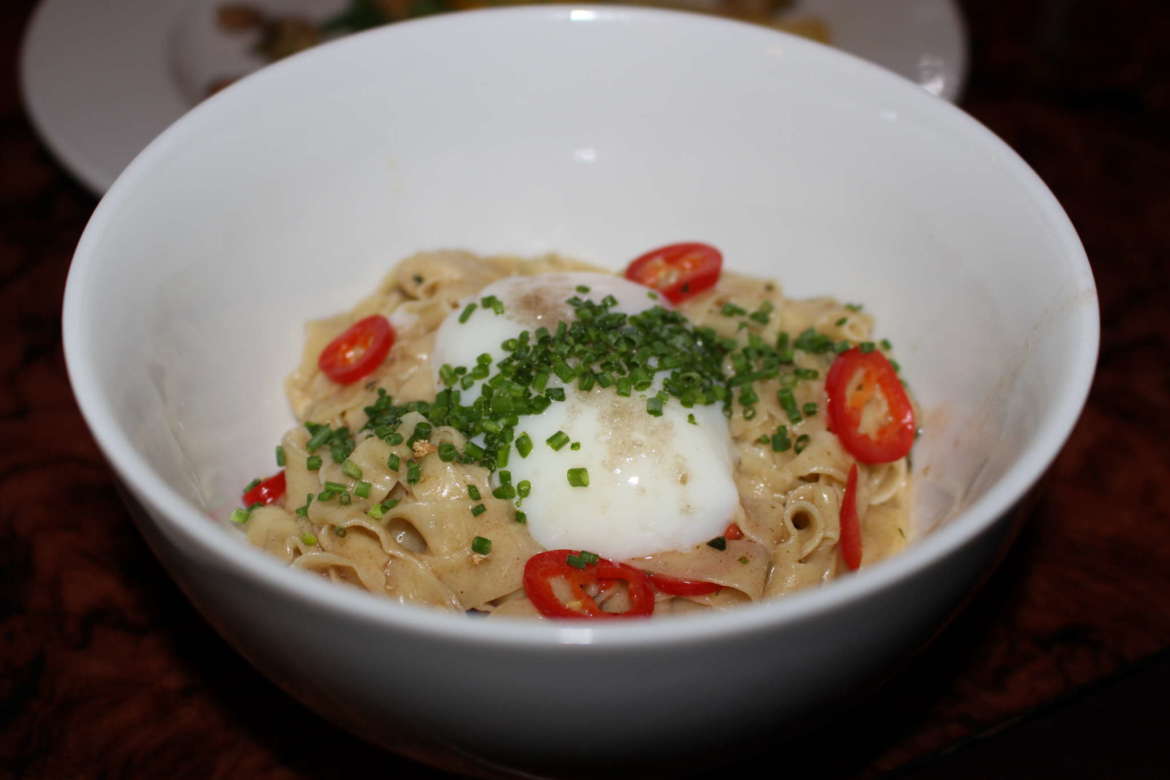 Buttered Noodles
As a reimagined version of a childhood comfort food, this dish was so unique. Warmth from tarragon and brown butter, a subtle spiciness from pickled peppers, and creaminess from a sous vide-style egg was an experience for the senses.
Charred Cauliflower
Cauliflower is so 'in' right now, and this plate took it to a new level. Cooked with a smoky char that gave it a crispy chip-like texture, the cauliflower was enhanced with a slight acidity from sweet citrus notes and a hint of cilantro.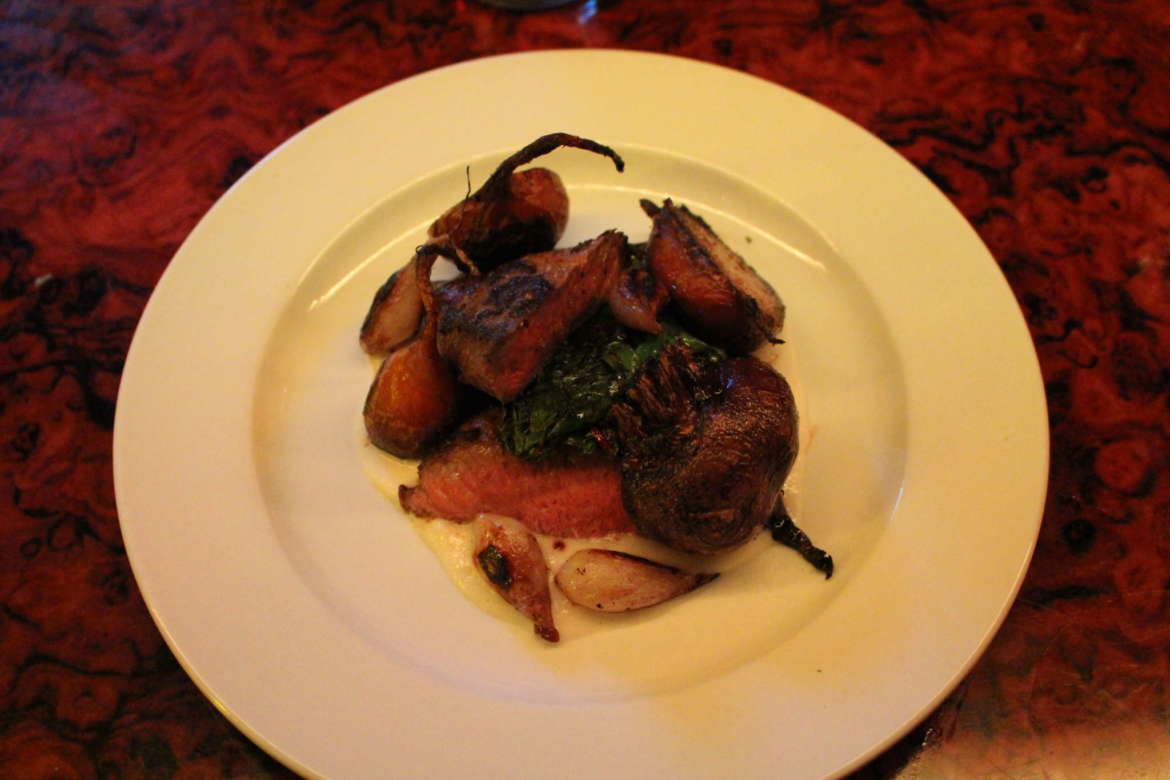 Hanger Steak
Tenderly prepared steak was met with a blend of mustard, horseradish, and chili rub. It paired perfectly with smoked baby beets that almost stole the show. It brought rich flavors without the uncomfortably full feeling afterward.
Rainbow Trout
Pretty pink colors were the first sight of the dish. The fish was cooked to perfection, marinated in coriander with a crunchy skin as a crust. Accompanied by a salad of wild rice, gooseberries, shaved green beans, and sauteed mushrooms, it was the perfect marriage of sweet and savory.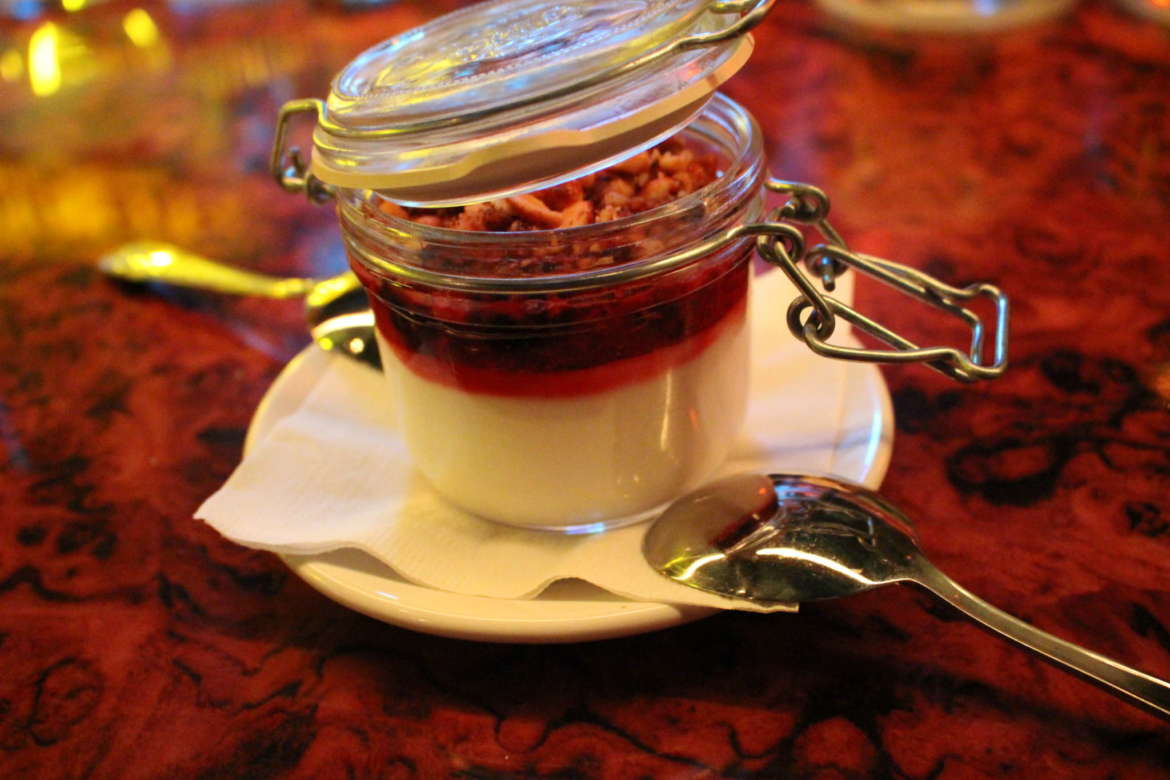 Buttermilk Panna Cotta
'Wow' was our reaction to the first bite of this mason jar of sweetness. Each bite was a surprise of flavor you couldn't quite put a finger on. With an almost woody, spiced flavor from thyme, ripe loganberries and black raspberries, and topped with candied nuts, this dessert tasted just like Christmas.
The Chef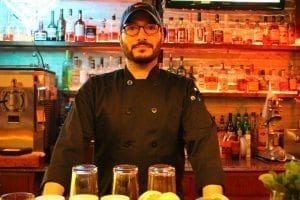 After enjoying a new, creative world of flavor, we met with Chef Steve LoTempio on the string-lit patio to get the whole story.
How long have you been cooking?
A long time. I went to culinary school in San Francisco straight out of high school but took a break for a few years shortly after where I waited tables. But during that time, I held 'undergrounds' in Chicago where I would cook meals for people to try my food. I did that in Chicago. Soon after, a chef position opened up for me at a restaurant in Wilmette, that was a great opportunity. Then Best Intentions happened. I started here in February and we've been building up the menu ever since.
What inspires your menu?
It's rooted in French classic technique from my time in culinary school, but a particular restaurant called One Market in San Francisco is what built my foundation. Other than that, traveling, meeting other people, pretty much everything influences me somehow. I take pieces of all my experiences with me and let them drive my creativity.
How does your food fit the vibe of Best Intentions?
This place began as just burgers and fries. You know, your typical bar food. Since we've been building the menu, we wanted to incorporate fresher ingredients. We're huge advocates for farmers markets. We wanted good portion sizing and affordability, and we make as much in-house as possible. I think there's an element of surprise with that. People see the comfortable atmosphere and they're surprised by the food. It's elevated but still approachable. News of the menu has been entirely word-of-mouth, we want to stay true to the neighborhood and locals, and I think we're doing that.
Visit Best Intentions for fancy cocktails and a flavorful meal.