Bagels and schmear. Thin crust pizza. Real Chinese take out. A damn fine cup of coffee.
There are plenty of foods that define New York City. But, if we were forced to pick one menu item supreme in its New York-ness, it would have to be the hot dog.
A soft (seedless!) bun, a snappy natural casing dog, topped with spicy brown mustard and a 'uge –yes, 'uge – pile of sauerkraut? It doesn't really get much more "NYC" than that.
So, in celebration of a classic, here are the 15 best hot dogs in NYC.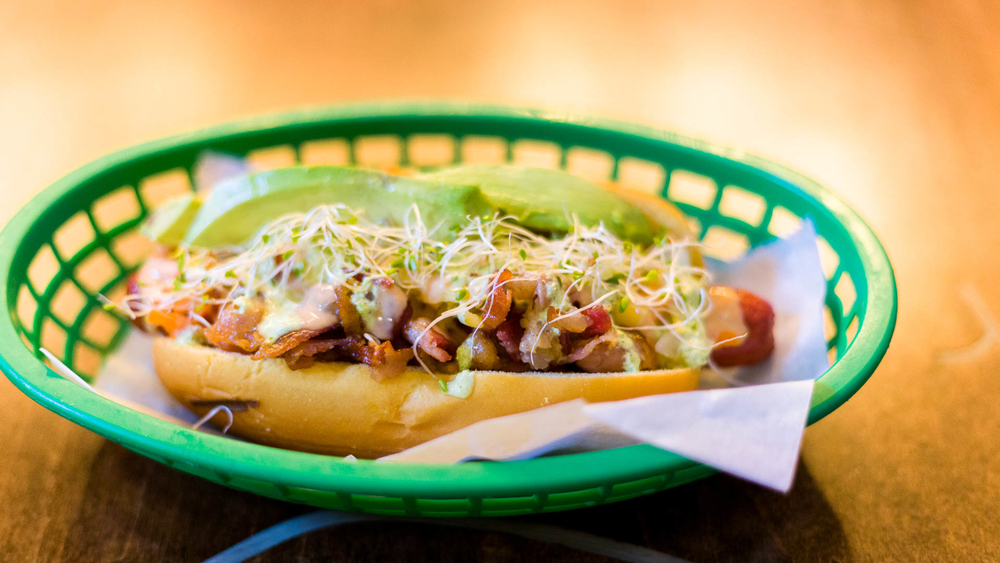 234 Starr St, Brooklyn 
Sure, Venezuelan cuisine might not be the first thing that pops into your head when you think hot dog, but this casual Brooklyn spot has got some of the best in the city. Piled high with onions, cabbage, special sauces and a few other signature toppings, Guacuco may not be traditional, but it sure is good.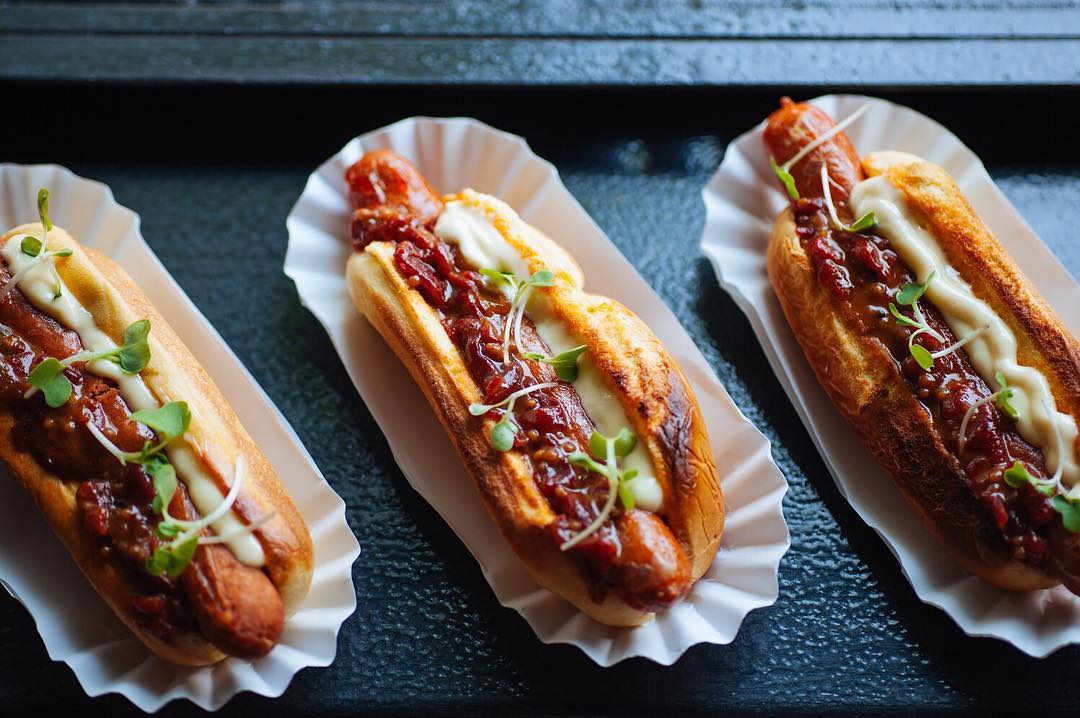 107 1st Ave, East Village
An unsuspectingly good hot dog comes out of this East Village tapas joint. Though not always on the menu, their Basque Dog has been repeatedly named one of the best dogs both in NYC and in the country.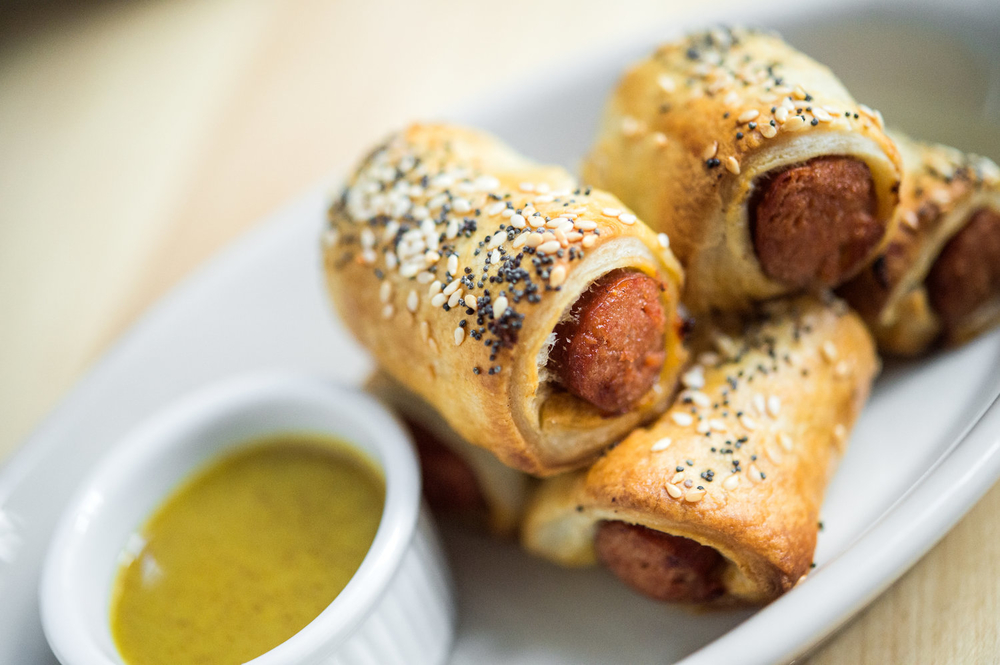 53 Bond St, Bowery 
Pigs. In. A. Blanket. Need we really say more? To quote Mile End "like your Bar Mitzah, but better."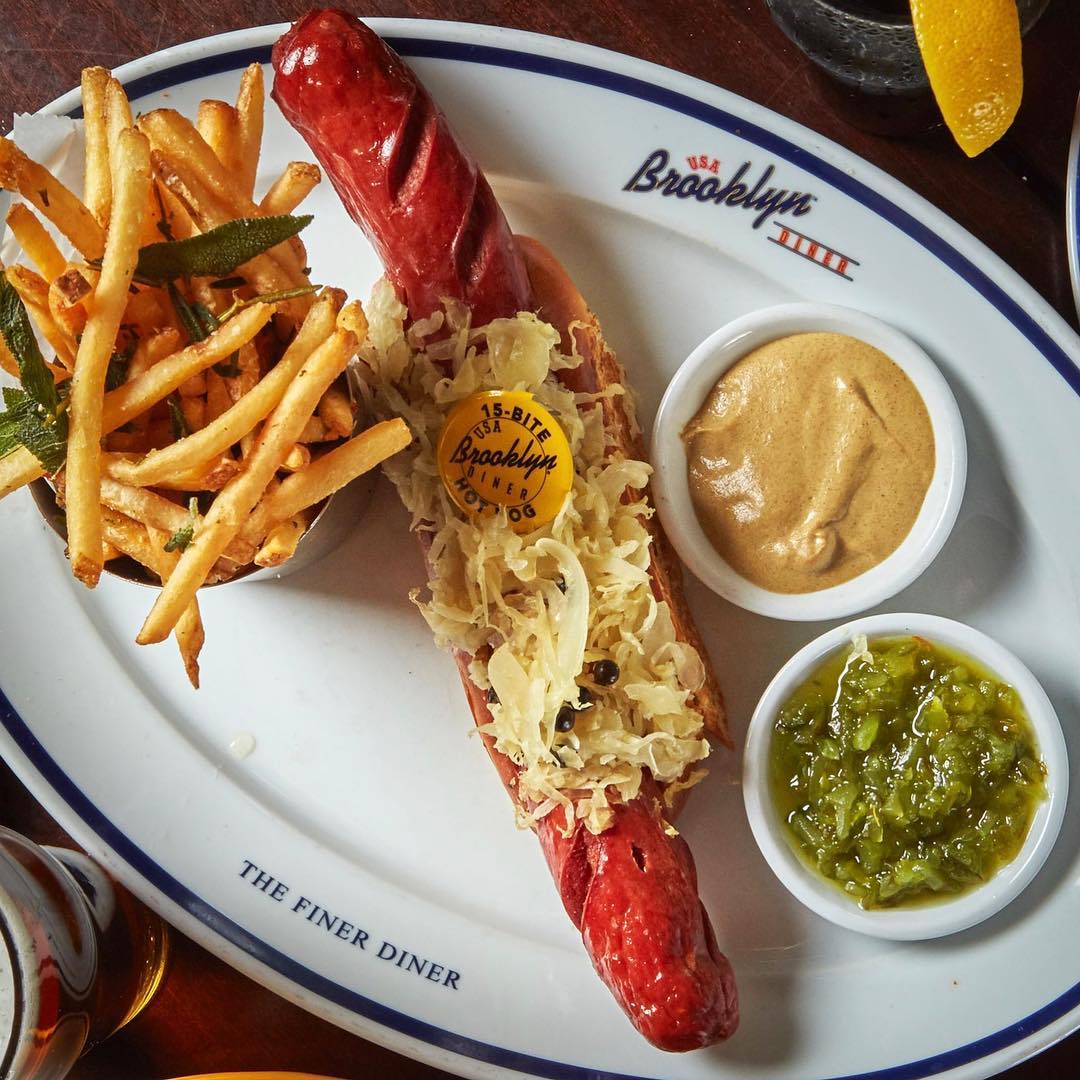 155 W 43rd St, Midtown
The Brooklyn Diner's 15 bite dog is a true classic: sauerkraut, mustard, and served with a side of fresh-cut fries.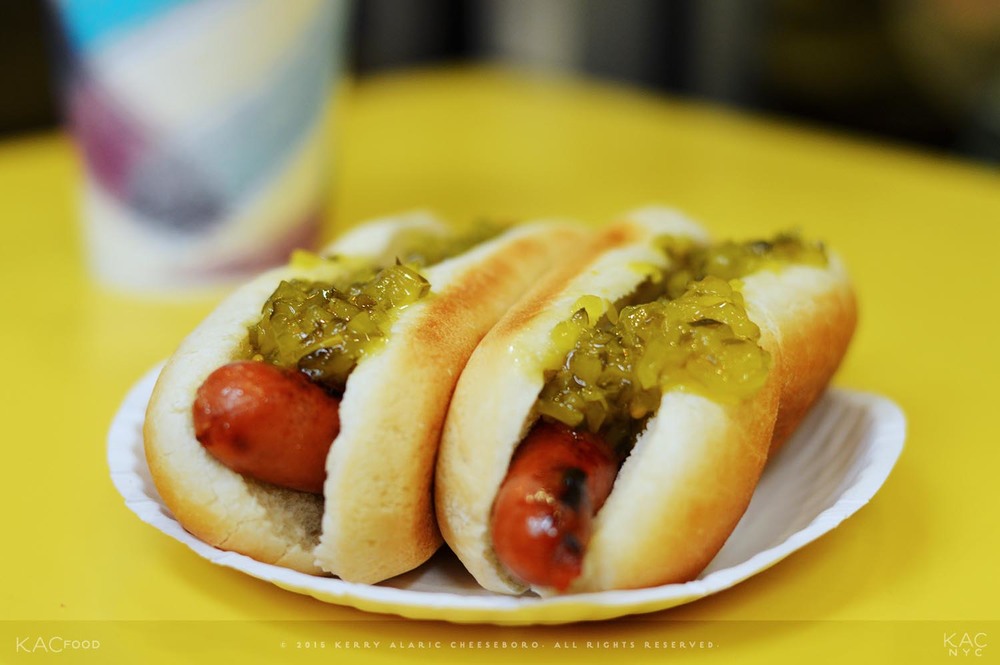 2090 Broadway, West Side
Open 24 hours a day, 365 days a year, there's no time you can't get one of the near perfect hot dogs from Gray's.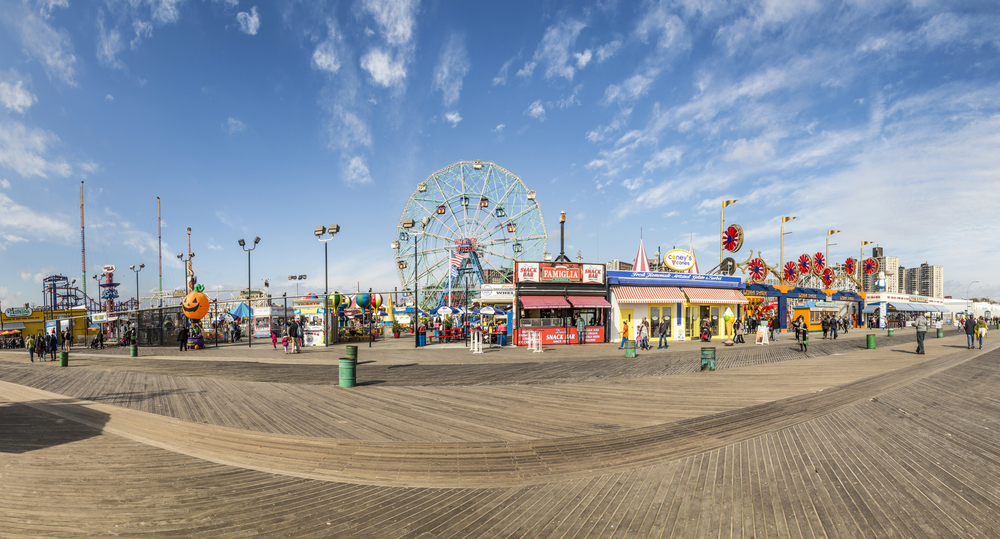 If you don't know where Coney Island is, I can't help you.
Home of the world famous hot dog eating contest, the coney island – chili, cheese, and all the toppings.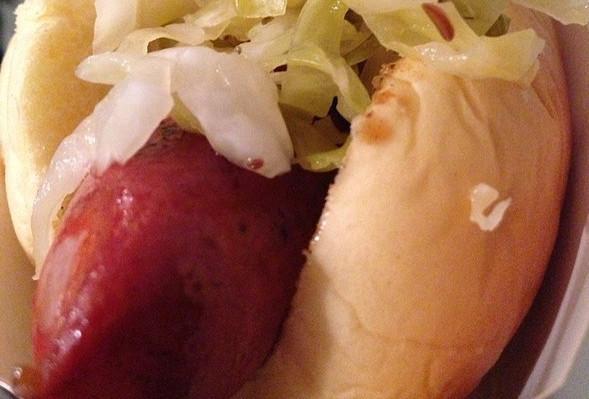 75 9th Ave, Chelsea Market
Nothing spells a good hot dog like getting one right from the butcher.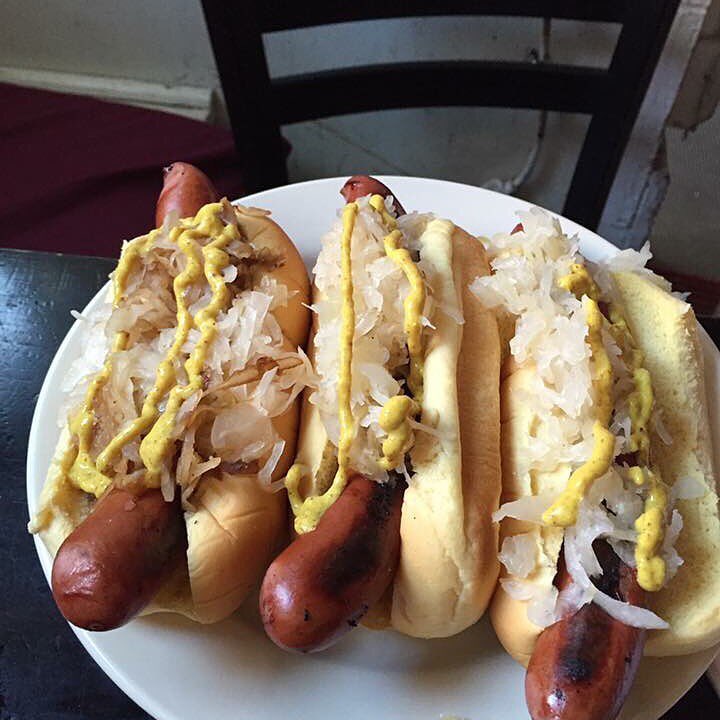 80 St Marks Pl, East Village
This teeny tiny window in the East Village sells some of the tastiest $2 hot dogs around town. Just look at em!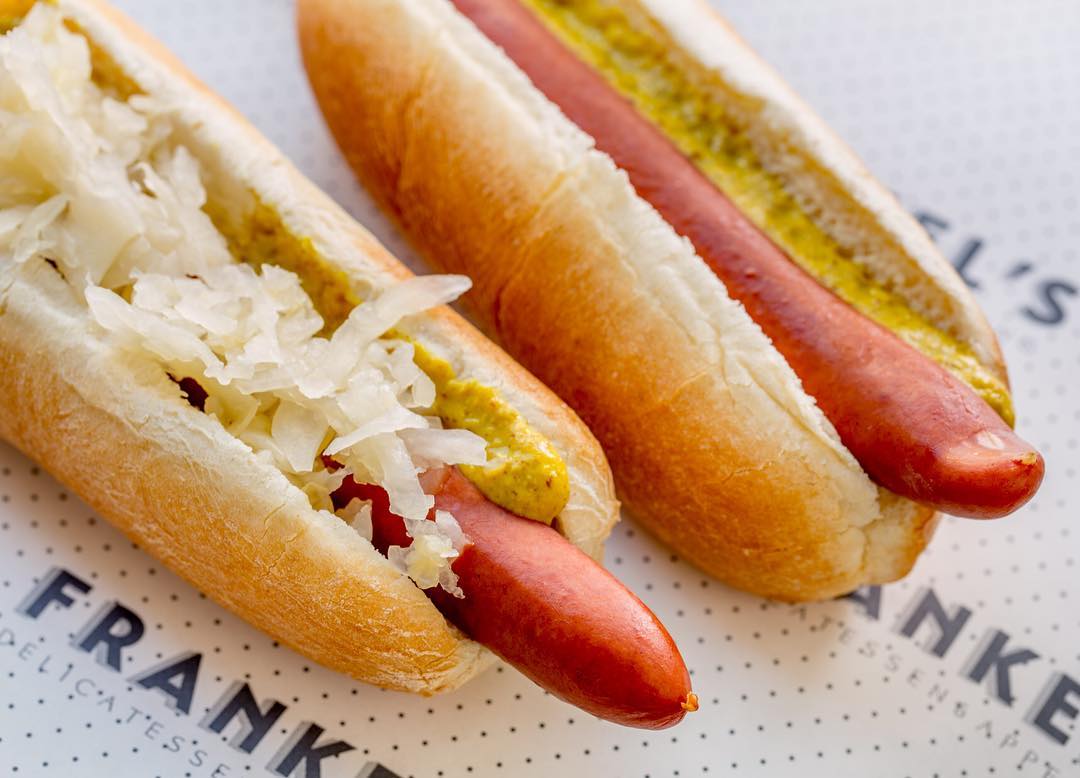 631 Manhatten Ave, Brooklyn 
Frankel's recession special – 2 hot dogs (with mustard and kraut, duh) and a can of pop – will only set you back $7.99. And it'll be damn worth it.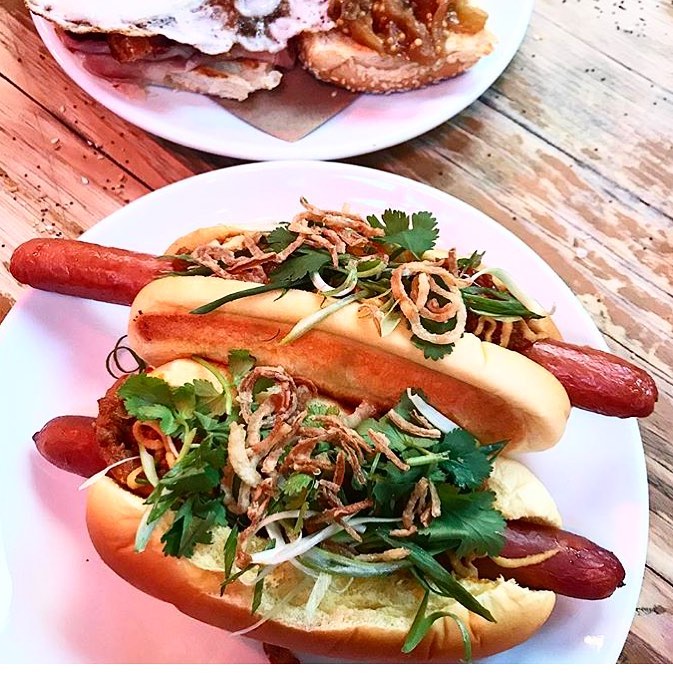 113 E 29th St, Kips Bay
A fancier dog though it may be, The Cannibal's all beef franks (and the Chinese mustard that comes with it) are definitely worth the extra cost.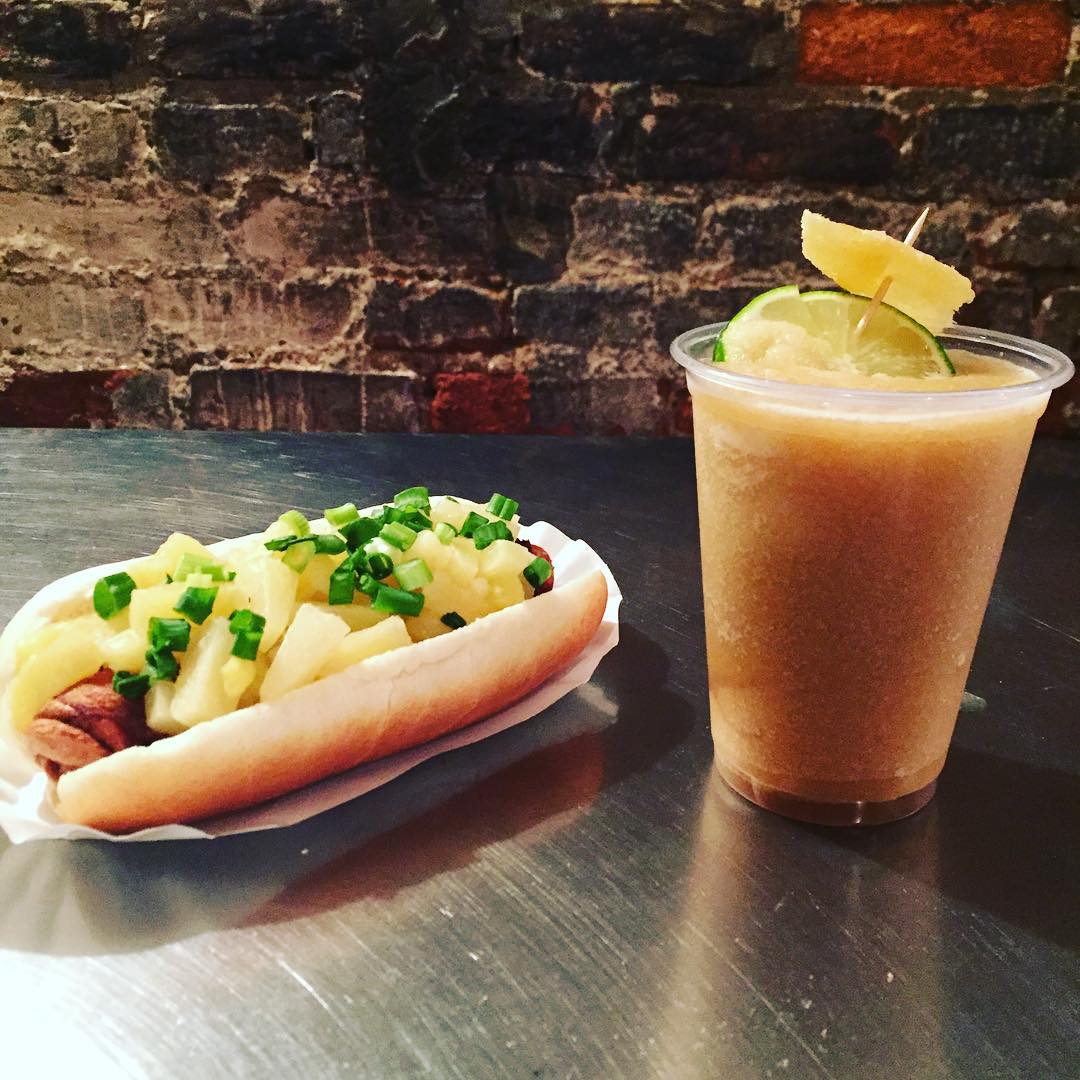 113 St Marks Pl, East Village
This hot dog focused joint has been feeding hungry bar goers and giddy stoners for years, and we can see why. Their creative concoctions, while not always traditional, are just the kind of mustard-dripping New York goodness we're looking for in a truly great NYC dog.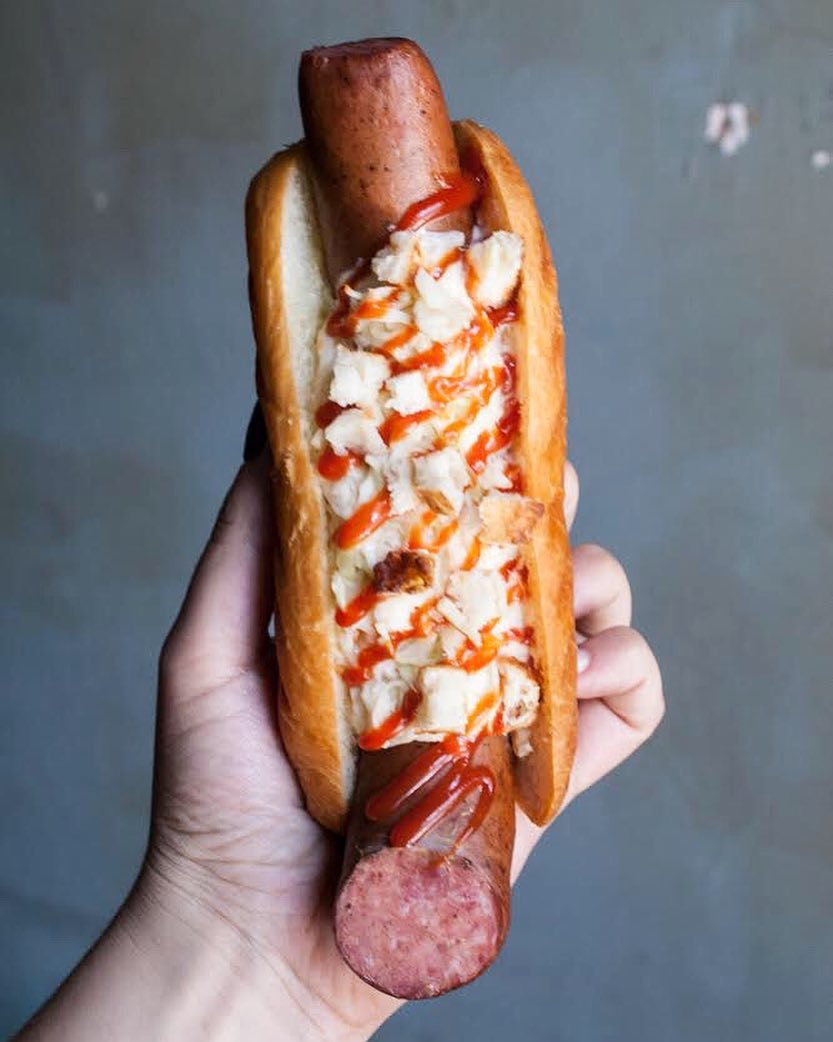 1652 2nd Ave, Upper East Side
This hot dog and sausage bar in the Upper East Side offers pretty much every kind of wiener imaginable. From currywurst to chilli cheese brats to, yes, your classic NY, Schaller's has everything. I mean, what a beaut.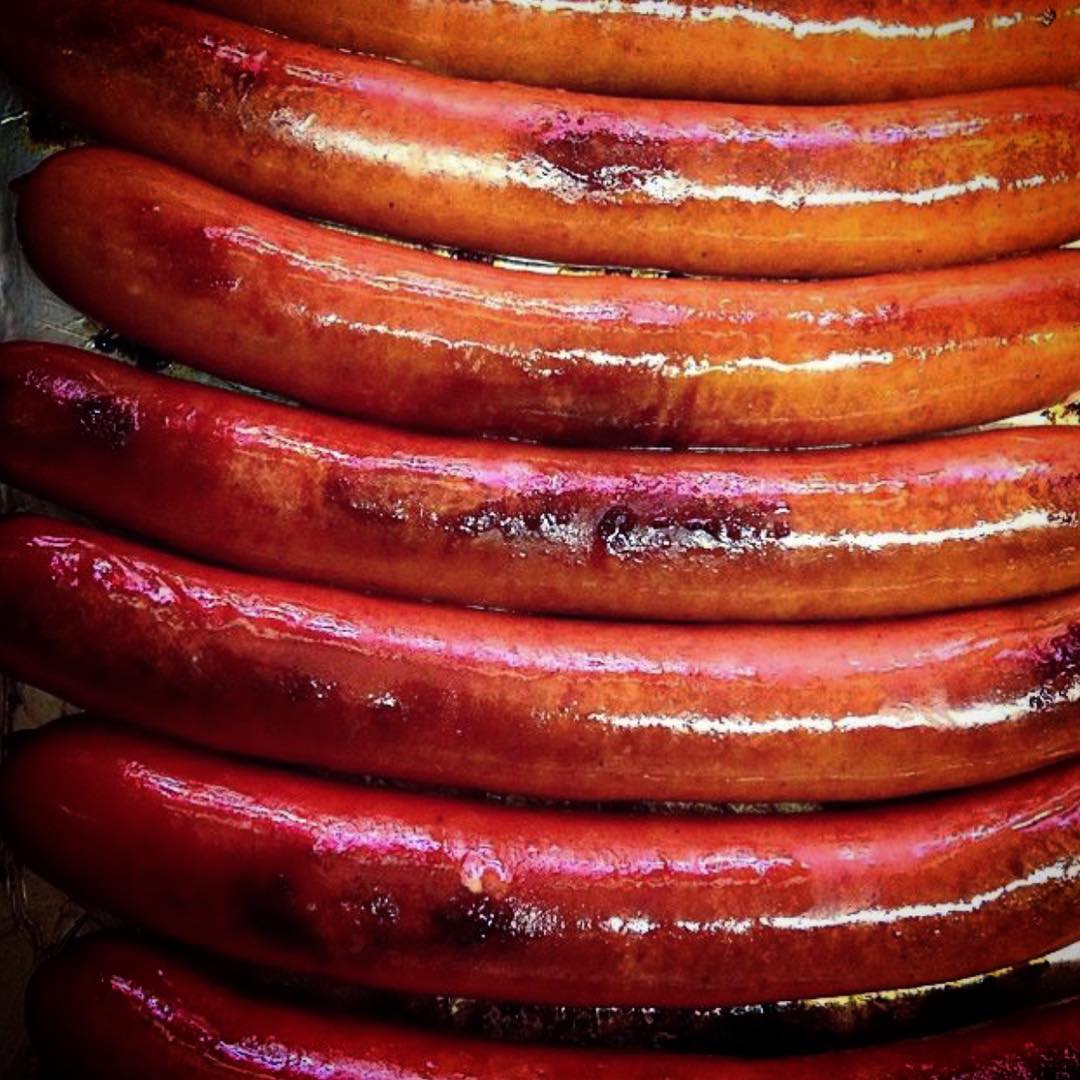 205 East Houston St, East Side
So Katz's may be best known for their deli meats, but their hot dogs are secretly just as fantastic.
Literally Any Street Cart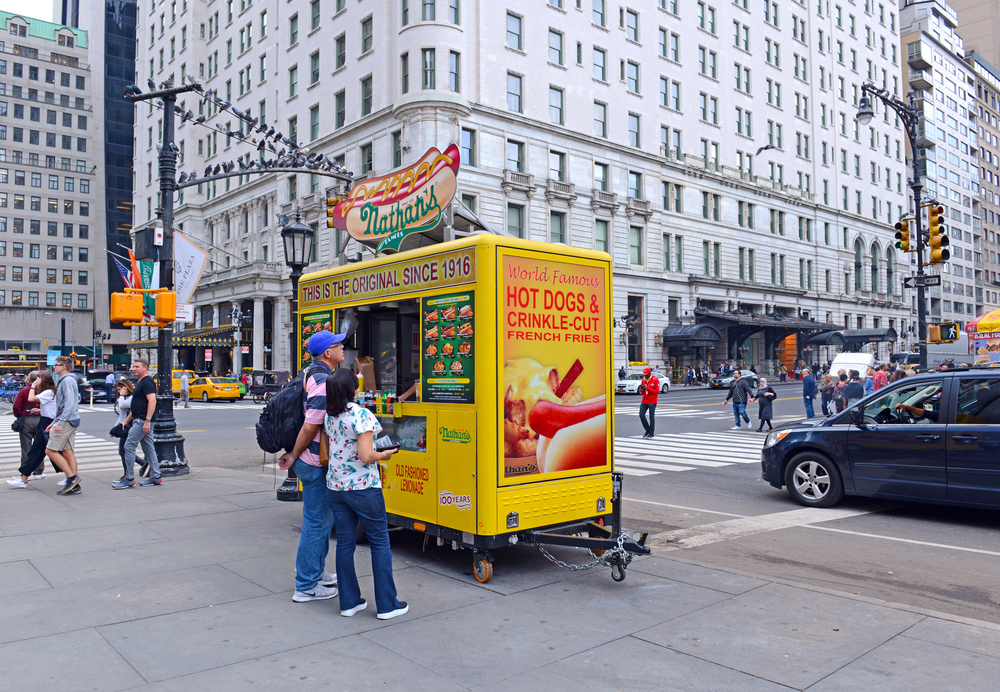 Sure, they may be "dirty water dogs" but nothin – and I mean nothing – beats a NY street dog. Find yourself a Nathan's cart, grab two dogs with kraut and yellow mustard, and off you go to have the best damn meal of your life. You're welcome.
Featured Image Credit: Huertas Instagram