What helps fight the bitter cold? A good, hearty laugh! Chicago has a profound history of standup comedy, but after almost two years of pandemic, have you forgotten where the best comedy clubs in Chicago are? Well, just in case, we decided to put together a list of our top picks. Whether you're looking to try improv on the stage yourself, or simply seeking a fun night out, one of these clubs would keep you entertained from head to toe!
1548 N Wells St, Chicago, IL 60610
This decade-old comedy night club is known to many long-time Chicagoans. Hosting national headliners like Renny, Calvin Evans, and Maddy Smith, shows at Zanies include Stand Up, Mixed Media, Interactive Media, and much more!
They also have late night comedy shows, like After Hours and Wednesdays After Work, for you night owls who'd prefer to stay out! However, keep in mind the club is 21+ only.
3175 N Broadway, Chicago, IL 60657
Easily one of the best comedy clubs in Chicago, Laugh Factory features both celebrity comedians and seasoned & emerging stand-up acts. For Valentine's Day, they have a special "My Funny Valentine" event. But our favorite is their Chicago's Best Stand Up series, where the actors and actresses compile the absolute best standup comedy lineup that you will see in the city.
1422 W Irving Park Rd, Chicago, IL 60613
Looking for a good spot to enjoy some Improv with just the right amount of intimacy? Check out CIC Theater! This small venue comes with a full bar and is the perfect place to discover new Improv stars.
230 W North Ave, Chicago, IL 60614
Looking for single and group stand-up and improv shows? Come to Up Comedy Club! This place is never short of hilarious headliners, relatable shows, and great food. So grab a few friends and get yourself some beer and a nice big flatbread. Full event calendar is available on their website. They also have special guest performances from time to time.
https://www.facebook.com/photo.php?fbid=308826821248493&set=pb.100063635317828.-2207520000..&type=3
1462 N Ashland Ave, Chicago, IL 60622
Rated Chicago's #1 comedy club, The Comedy Clubhouse has been around since 2015, delivering laughs and good vibes through sunshine and rainstorms (and snowfalls!). Performers originated from The Comedy Clubhouse have continued successful television and film careers on The Office, Community, and other nationally favored shows — if that doesn't say enough already!
2040 N Milwaukee Ave, Chicago, IL 60647
Did you know? The Lincoln Lodge is the longest-running independent comedy showcase in the whole United States! As one of the best comedy clubs in Chicago, the Lincoln Lodge not only have performances, but also an extensive training program for emerging and practicing comedians. They also have a unique focus of comedy for causes, where all proceeds go fund community organizations.
162 E Superior St, Chicago, IL 60611
Mostly doing stand-up comedies, the Comedy Bar features local and national talents. The Comedy Bar's main stage venue is housed on the spacious third floor at 162 E Superior St which features a performance stage and outdoor rooftop patio, as well as a full bar and dinner menu from Gino's East featuring their famous deep-dish pizza.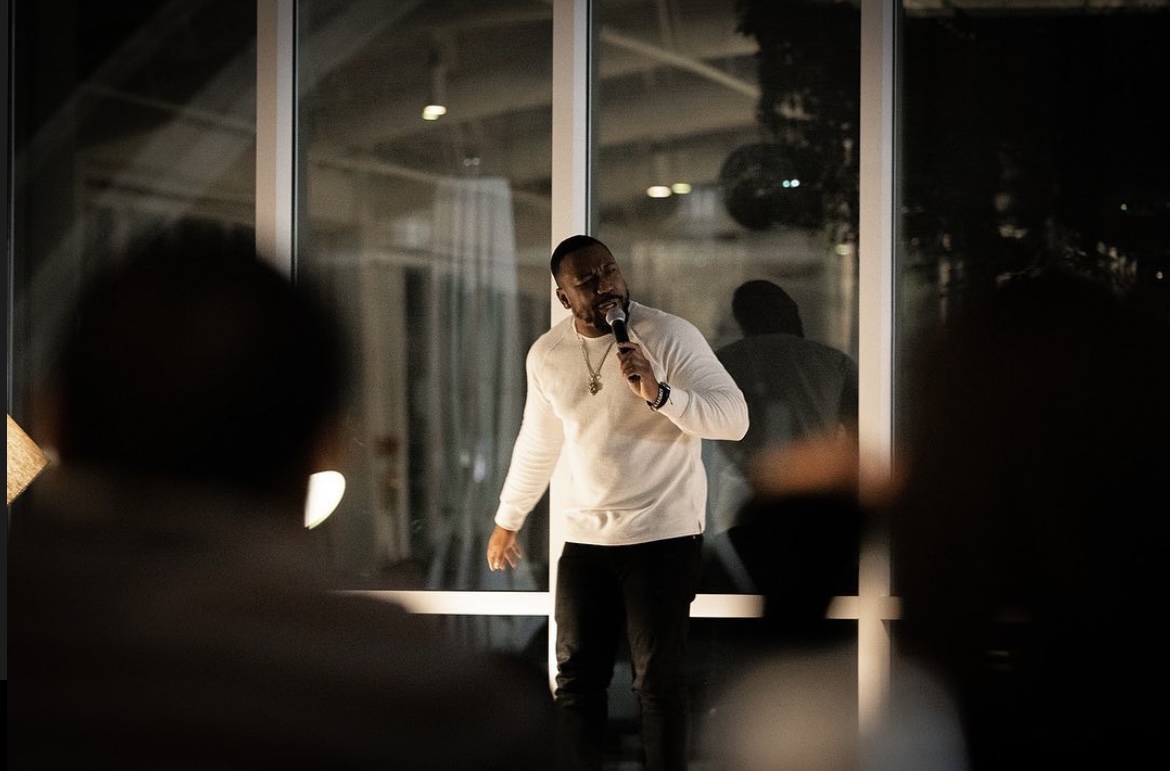 Not necessarily a comedy club, but the world's largest rooftop deck and one of Chicago's most popular destinations is inviting you to start the weekend off right with their brand new comedy night, Laugh Offshore. Sit back and relax as Offshore brings music, drinks, and laughs from incredible comics on Friday, February 18th at 8 p.m. Tickets for the Laugh Offshore event, each $25, include a choice of cocktail, house wine, or beer.
Featured Image Credit: Offshore