Although Harlem is a neighborhood that's rapidly changing, it is and always will be one that is steeped in vibrant culture and history. It's felt through its residents, landmarks, and businesses, particularly its nightlife scene – one that's enchanted by its neighborhood's past.
Check out our picks for the best bars in Harlem.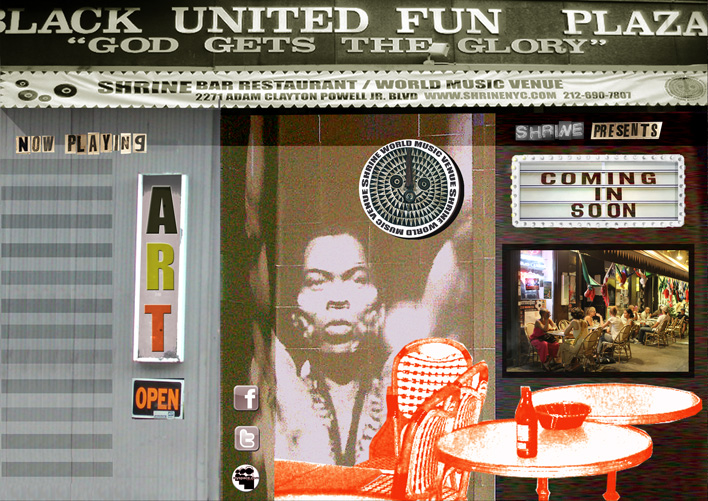 Harlem being a historically musical neighborhood, this music venue that's frequented by artists fits in perfectly. With a dance floor, full service kitchen and bar, and a dive-y feel, come here to watch a fusion of bands and enjoy affordable drinks and great food.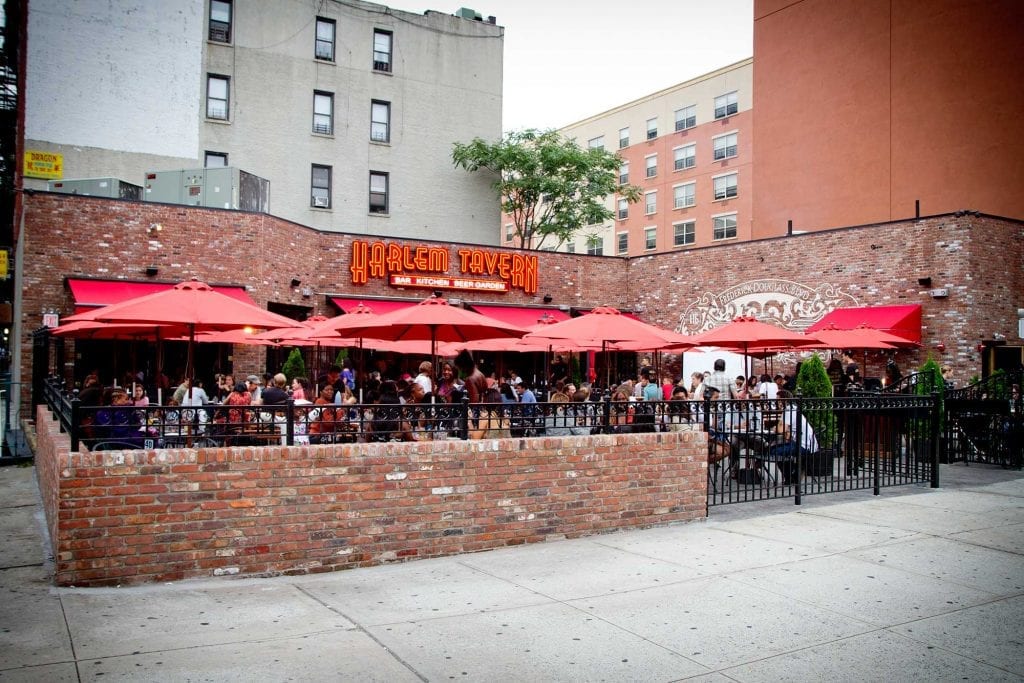 This local tavern with comfortable vibes is the kind of place you can come to with family or friends, for any occasion. The sprawling beer garden is a must for the summer, and their assortment of quality American eats such as salads, burgers, sandwiches, large plates, cocktails, and frozen drinks, will surely keep you satisfied.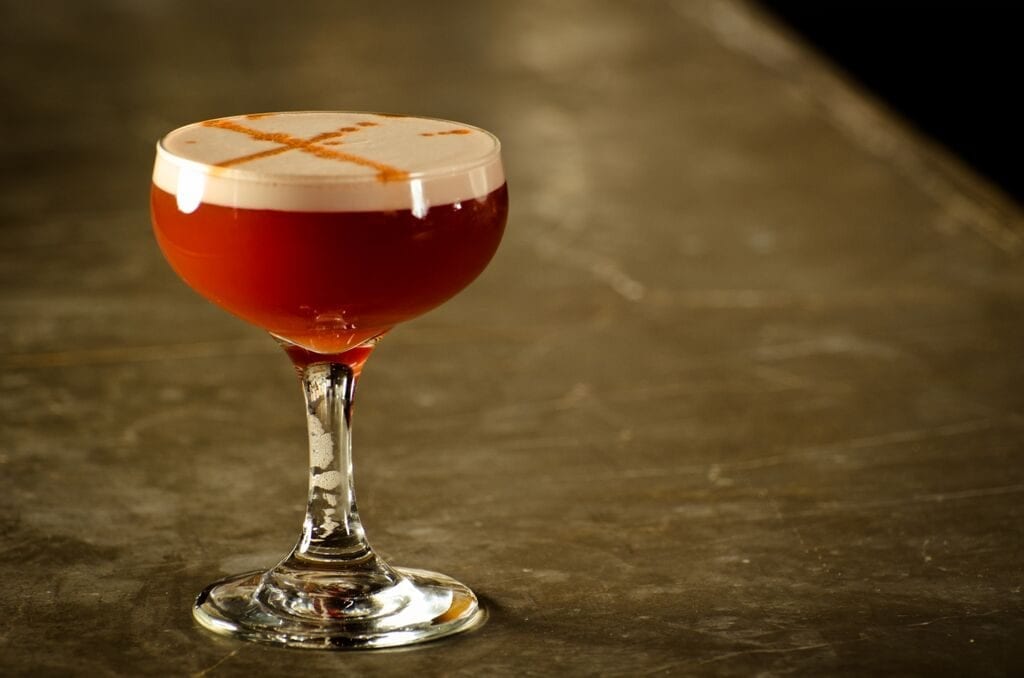 If you're looking for Harlem's best cocktails, you've come to the right place. Drawing influence from the Harlem Renaissance, the atmosphere of this bi-level bar radiates its neighborhood's rich culture. An assortment of creative cocktails as well as punches separated by spirit will make for tough decisions. The food menu is brief, but it lets the drinks shine.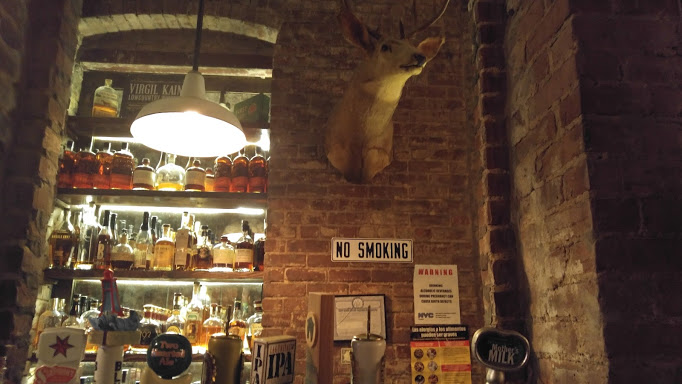 If you're near Harlem and you've never been here, it's about to become your new regular haunt. With a warm and laid-back atmosphere that feels like home, a dart board, back patio, and affordable drinks, you really can't go wrong with a visit here. Not to mention, they serve hot dogs if you're hungry, and cheeseballs are free.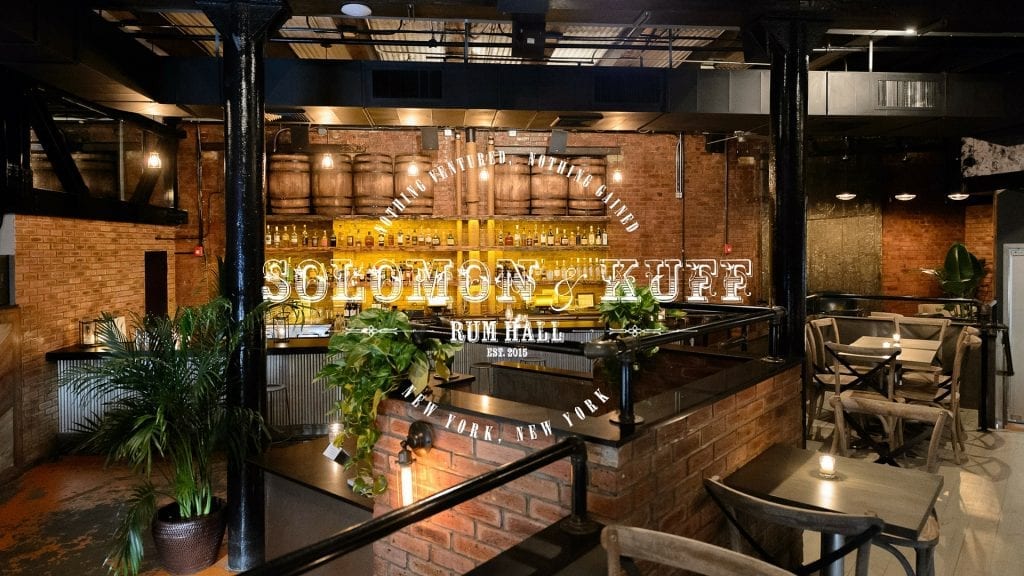 Named after the sons of an 18th century emancipated slave who was sold for four gallons of rum, this rum hall offers over 100 selections of international rums, making it one of the most unique places you'll find in Manhattan. The space is flanked with rustic wood barrels and greenery, the rum cocktails feature Caribbean flavors, and they serve Caribbean and English-inspired plates.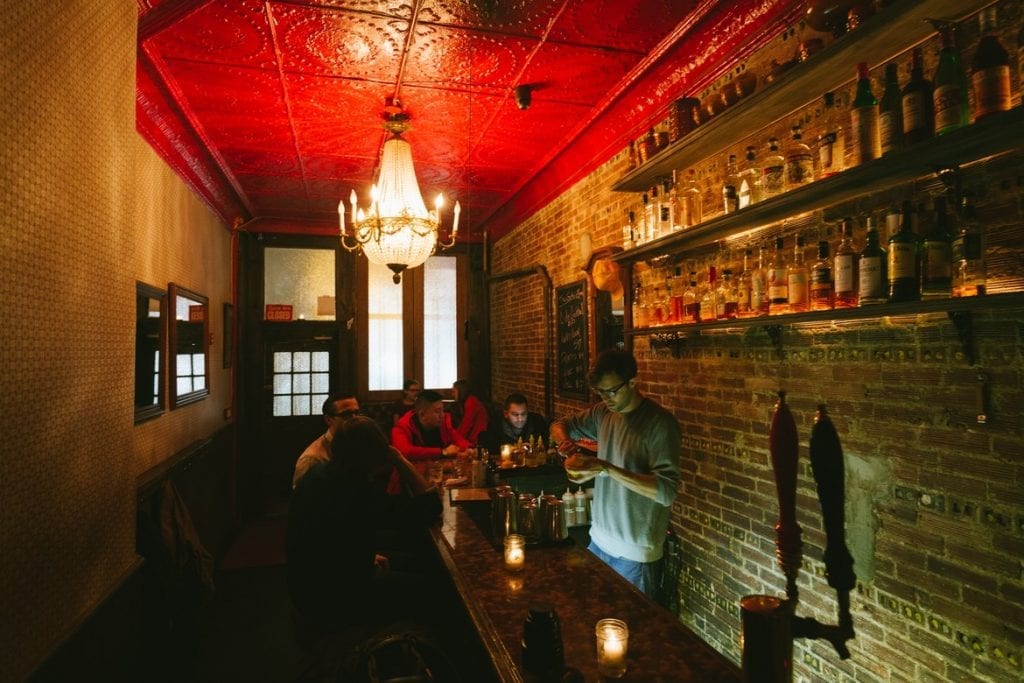 If relaxing and intimate is more your speed, this cozy joint has you covered. They've got a few beers on tap but cocktails are their thing, so prepare to be impressed. This is a spot you might easily miss unless you know about it, so be on the lookout!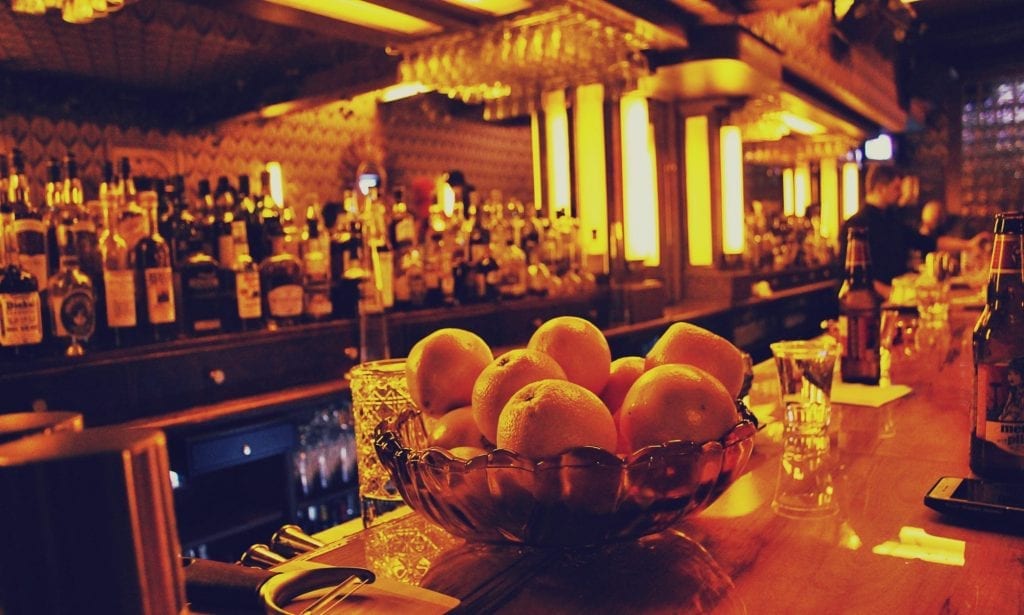 Finally, taking a swift turn in another direction, we've got The Honeywell –  a chill, basement bar, with a slight 70s B-movie air about it, and kitchy menu items to top it off (Superfly Swizzle? We're intrigued). But don't be fooled. When it comes to cooking up cocktails, they're serious. They've even got a non-alcoholic, "Quaalude Friendly" drink list for those who want to turn it down a notch (or up, depending on how you look at it).
Featured Image Credit: 67 Orange Street
Follow UrbanMatter New York on Facebook and Twitter for daily updates on local events and news.