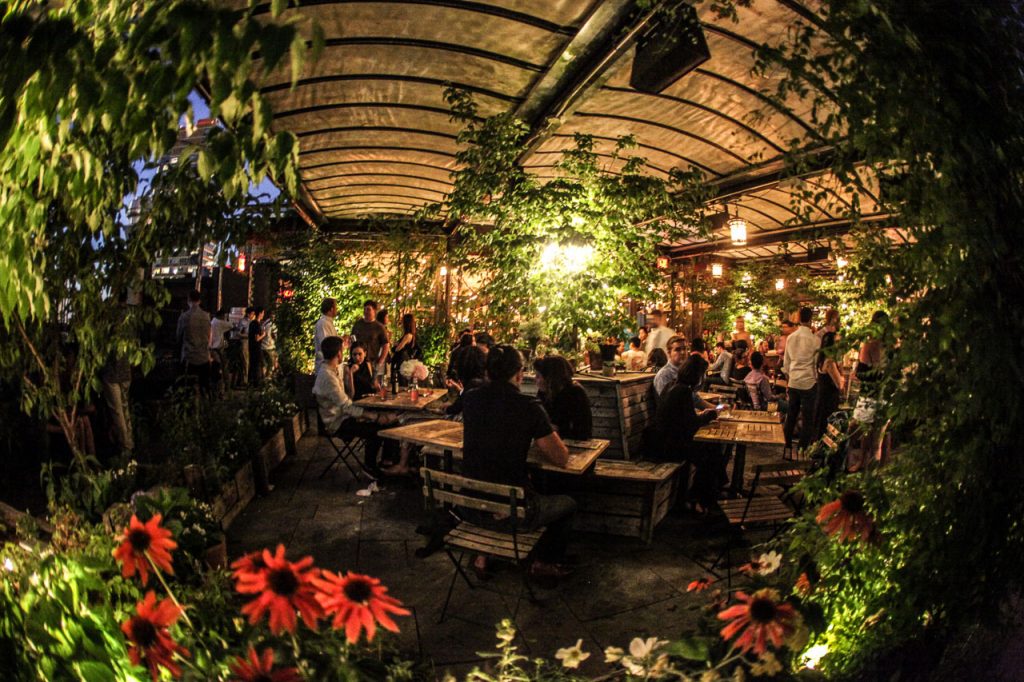 542 West 27th Street
Spend an evening on the rooftop of the McKittrick Hotel, where you'll find a beautiful, indoor/outdoor bar adorned in lush greenery. When you're at the bar, order a Sleep No More cocktail (Cacao-infused Banhez mezcal, pineapple bitters, La Croix coconut soda, lime) or a Summer Breeze (Hornitos Tequila Plata, watermelon juice, lemongrass syrup, lime and soda).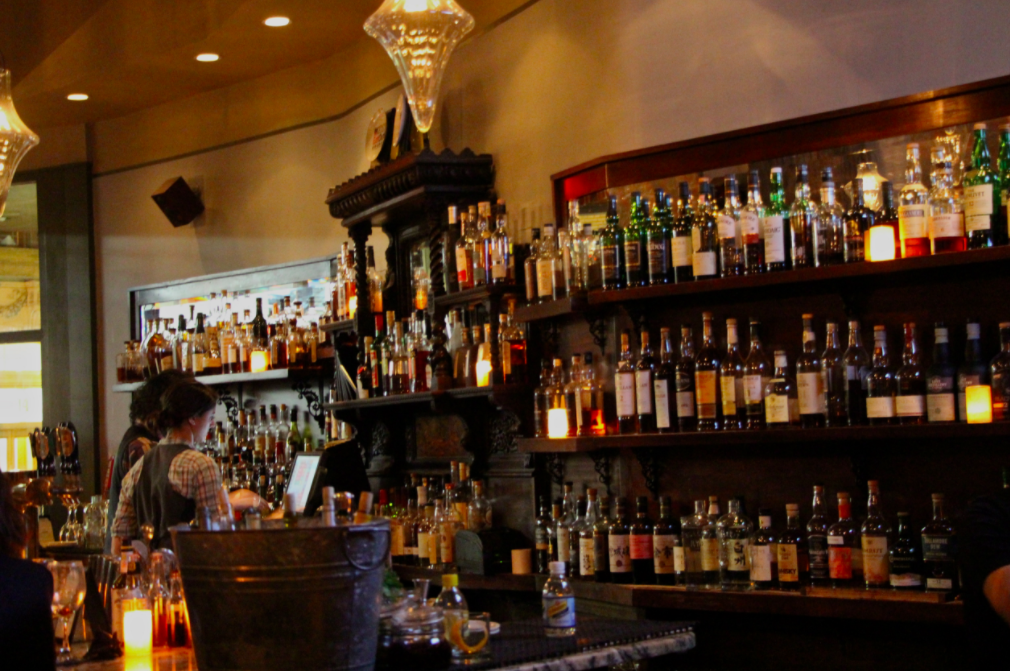 11 West 17th Street
Embrace the style and comfort of classic Americana at this beloved spot that has a commitment to local sourcing and artisan quality. Try the Pearadise City (Old Forester Bourbon, lemon, honey, pear brandy, fresh ginger) or the 17th Street Sazerac (Templeton Rye, Marie Duffau Bas Armagnac, demerara, Peychaud's and Angostura bitters, absinthe wash).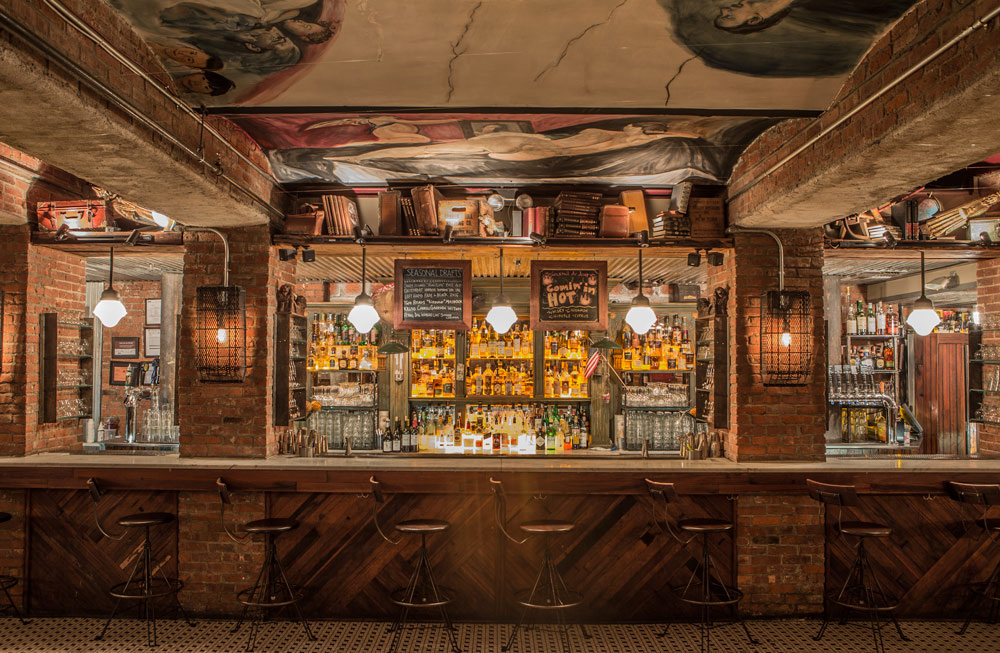 425 West 15th Street
Below New York City's bustling Chelsea Market, you'll find a rustic tavern that breathes the city's history, featuring vintage decor and old rails from the High Line. Sip on high quality craft cocktails such as The Big Chill (Ilegal Mezcal, strawberry-black pepper shrub, sweet vermouth, lime, pineapple, Orgeat, Transatlantic bitters, hibiscus and ancho chili) or the Velvet Elvis (Blanco tequila, mezcal, Oloroso sherry, lime, pineapple, ancho verde, Velvet Falernum, celery bitters).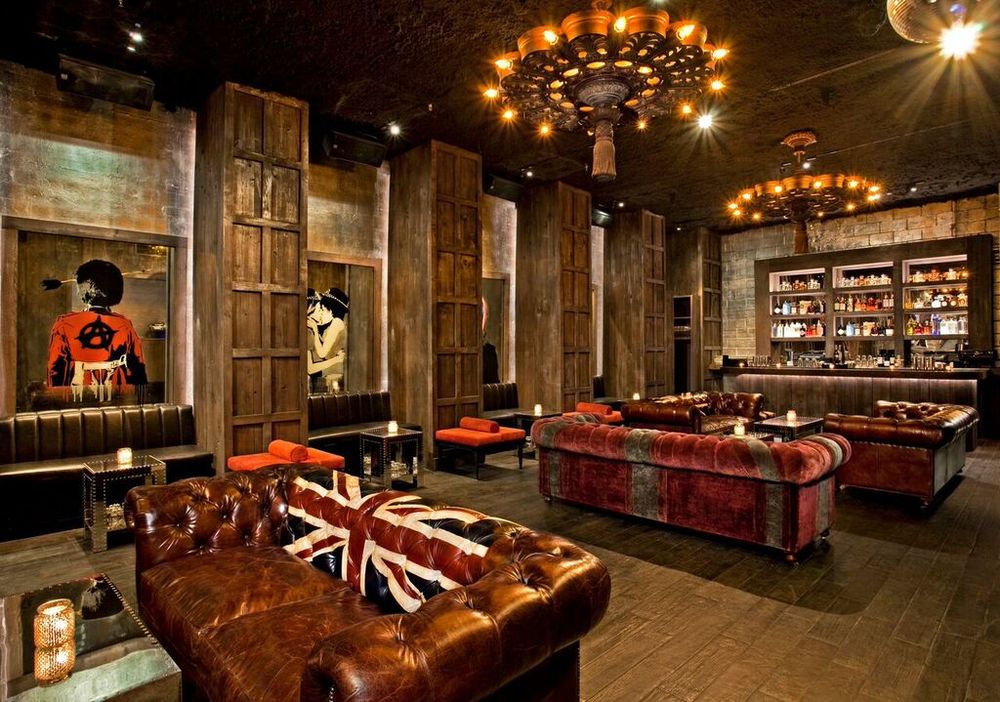 355 West 16th Street
London Calling! This plush, intimate lounge on the lower level of the Dream Downtown hotel, featuring rock n' roll-inspired pop art and Union Jack flag spreads is an edgy destination for New Yorkers and anglophiles alike. Try the Gold Digger (Woodford Bourbon, fresh lemon, turmeric honey) or Ginger Towers (Grey Goose, fresh ginger, mint, ginger beer).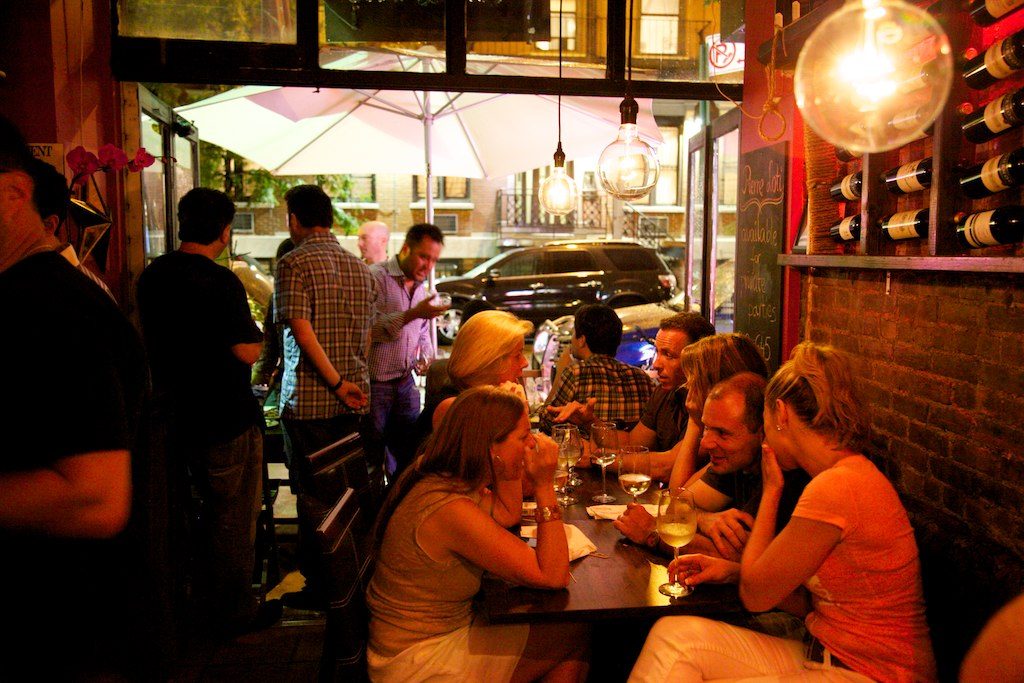 258 West 15th Street
Feeling like a different speed? Relax at this warm, inviting wine bar that features new and vintage varietals from across the globe, accompanied by locally-sourced Mediterranean tapas and charcuterie items, such as tuna tartare and Turkish beef dumplings.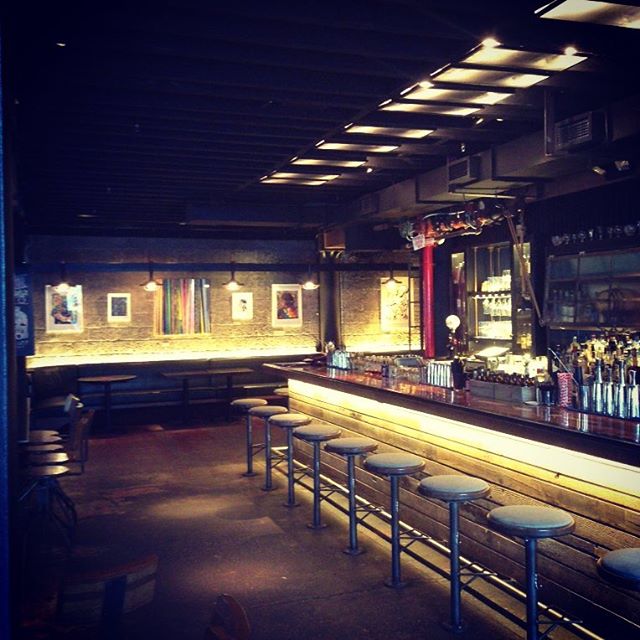 271 11th Avenue
Out on the town with your squad? This place is perfect for large groups. This Southern-inspired bar offers live music on Monday nights and creatively crafted cocktails, some of which are even served on tap. Drinks to take for a spin? The Gypsy Colt (Poland Select Vodka, grapefruit, lime, cinnamon, walnut bitters) or if you're feeling ballsy, the Seven & 7 (house blend of seven whiskeys, black tea, Cointreau, and homemade citrus soda).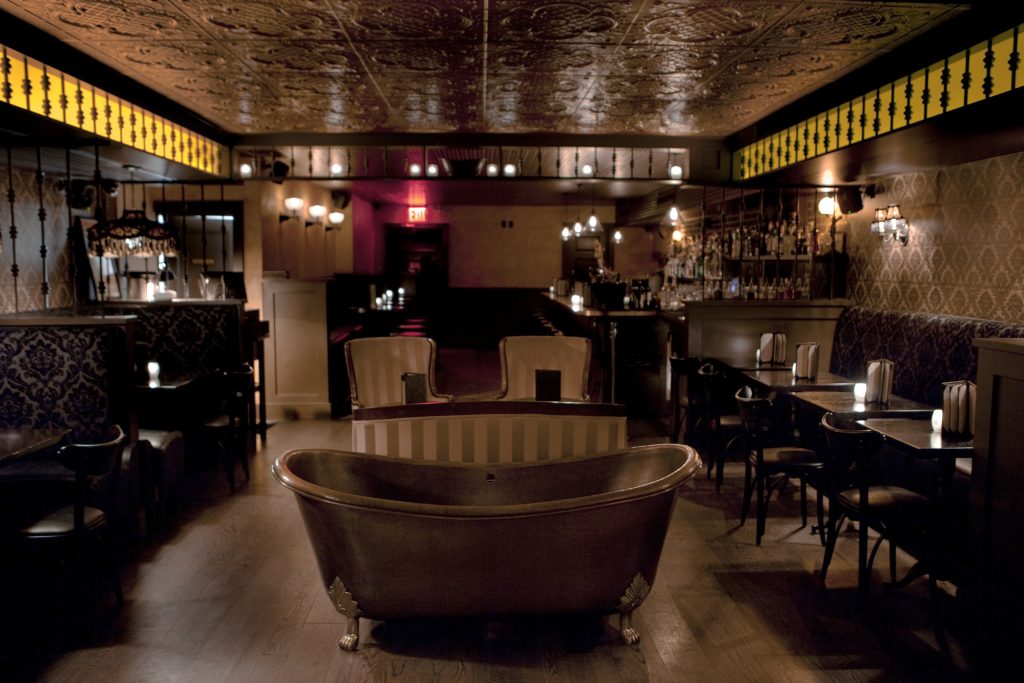 132 Ninth Avenue
With a swanky title inspired by a shabby, Prohibition-era method of distilling homespun gin, this speakeasy features an innovative and extensive menu highlighting its titular spirit. Try The Corset (Caorunn Gin, sauvignon blanc, Dolin dry vermouth, pressed ginger, fresh lime and pineapple, cucumber, cardamom bitters, thyme, shaken and served tall).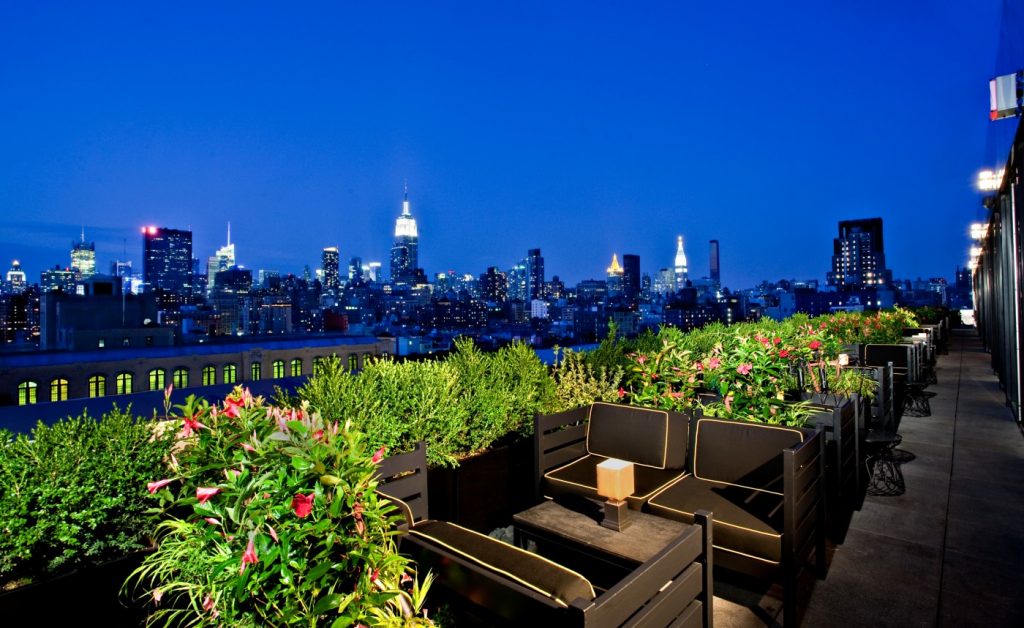 355 West 16th Street
It doesn't get more picturesque than this. If you're looking for a 360º experience, head to the penthouse at the top of the Dream Downtown that overlooks the skyline and Hudson. Sip on a simple yet classic Cucumber Smash for a night well spent.