There may be no food as quintessentially New York as a bagel piled high with schmears, spreads, veggies, and meat. Although the breakfast favorite is now available nationwide, few bagels can compete with the metropolitan originals. Here are some of the best shops in the city and as well as some recommendations for what to order at each.

The original TriBeCa shop seamlessly merges a downtown-cool exterior with old New York sentimentality. With all of the traditional fish available (think whitefish, lox, and baked salmon), Zucker's is a bagel classicist's dream incarnated. In order to meet said demand, the company is launching a 1,800 square-foot flagship location in Flatiron this summer.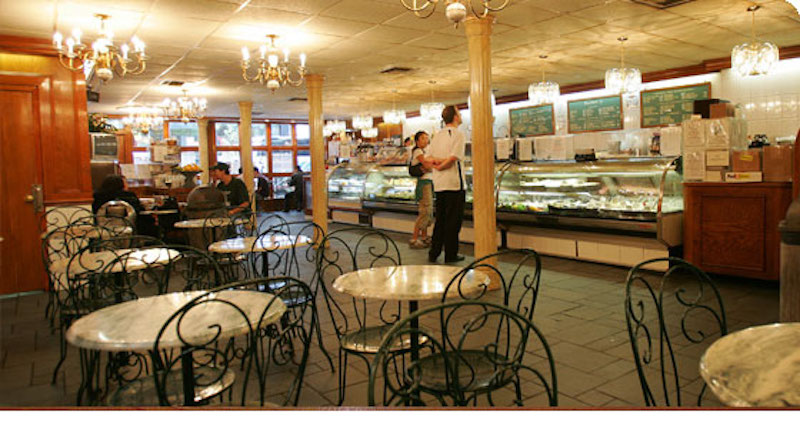 While the original 1st Avenue location may be no more, the quality of this famed bagel shop remains the same. Known for especially colossal creations and a particularly fluffy texture, Ess-a-Bagel is best for those ready to sit down and enjoy a massive breakfast sandwich, NYC style.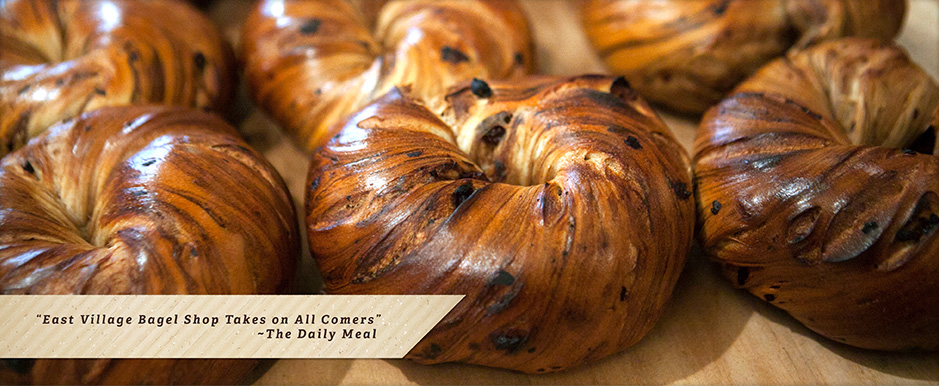 This neighborhood joint has built up a citywide following thanks to its charming interior, vast assortment of spreads, and dedication to fresh, high quality products. Although it's impossible to go wrong while selecting cream cheese types, the Birthday Cake variation is legendary for good reason.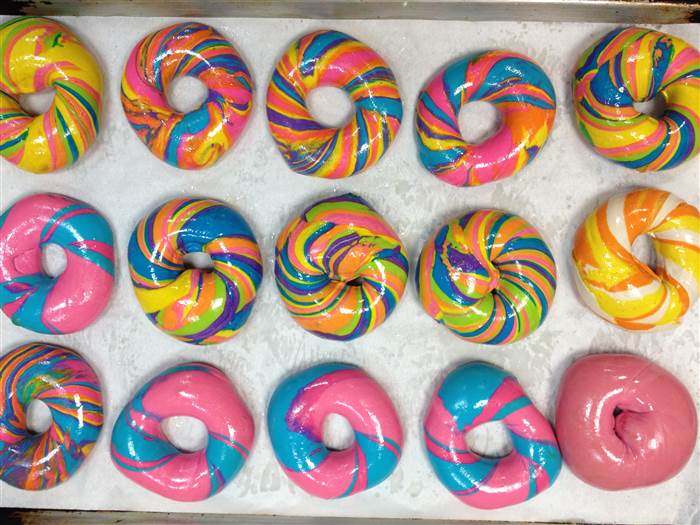 Craving something more eccentric (and perhaps Instagram-worthy) than the Birthday Cake-infused bagel variation mentioned above? This Williamsburg shop is home to the Rainbow Bagel and the Funfetti cream cheese that's often served with it. Additional destination-worthy options include pretzel bagels, bacon-cheddar cream cheese, and croissant-bagel hybrids called cragels.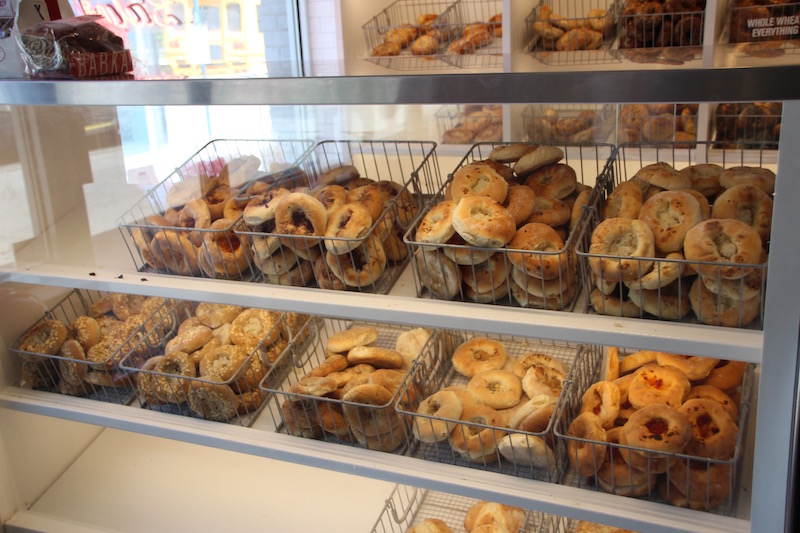 This 81-year-old Lower East Side institution is best known for their bialy's, a bagel's smaller, onion-anointed little sister. The company's recent renovation resulted in the creation of quite a few menu additions including the Open Sesame sandwich which features hummus, Israeli salad, and kalamata olives on a toasted sesame bagel.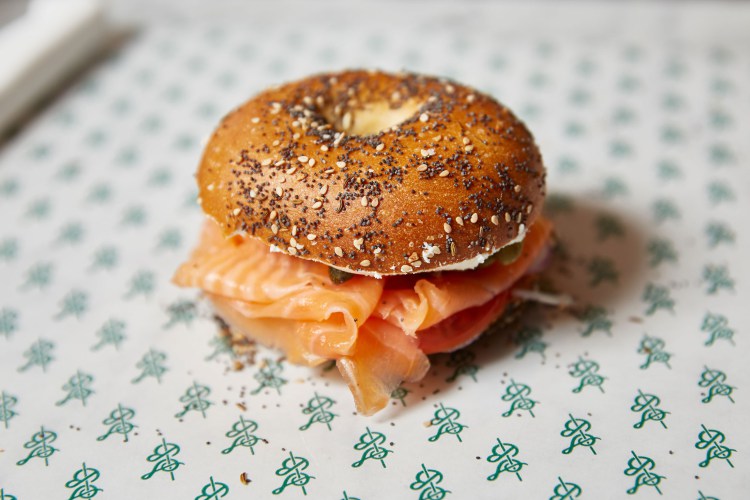 If you're craving boiled bread but eager to dine in fashion, Sadelle's is a must. Located in the heart of SoHo, this upscale take on the classic bagel shop is a huge hit with the fashion editor set, and for good reason. All products are baked in-house including the Everything 2.0 which is a refined take on the tried-and-true, seed-heavy favorite.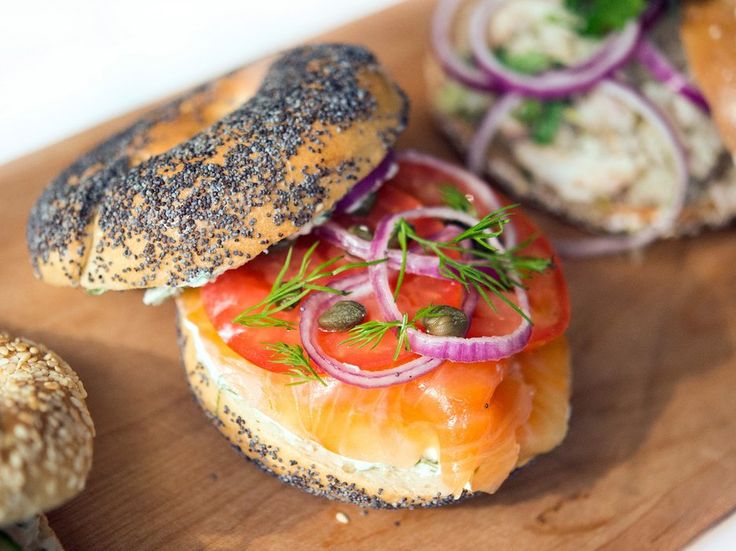 Want a change of pace from NYC bagels? These Montreal-style breads are skinnier and more ring shaped than their Manhattan counterparts. They pair perfectly with Black Seed's menu options which range from classics (whitefish, cream cheese, and lox) to seasonal pairings that feature local produce.
The next time you're about to head to your local Dunkin Donuts for a breakfast sandwich – think again. These shops are the real, NYC-approved, deal.
Follow UrbanMatter New York on Facebook and Twitter for daily updates on local events and news.