Notice that I didn't say the "cheapest" – it costs to live large.
Here are the biggest, best and coolest Airbnbs in NYC.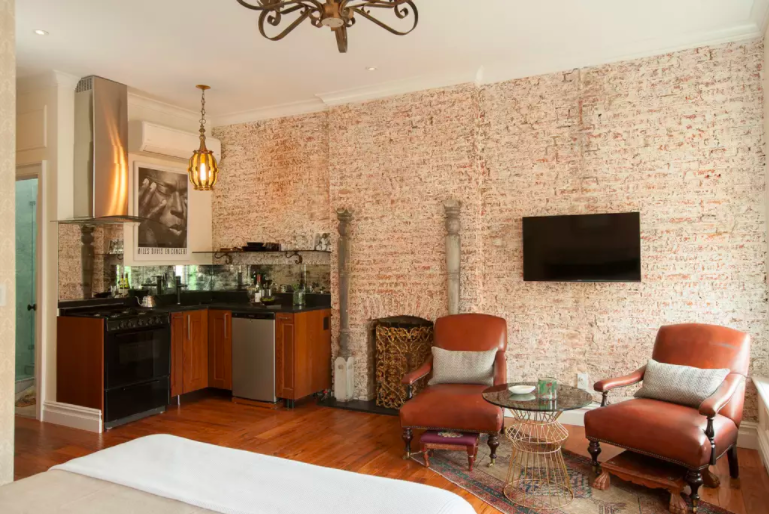 $160/night
This picturesque brownstone in Manhattan is unreal. Recently featured in the "Homes" section of the New York Times, this sunny, exposed-brick-covered suite has the exact aesthetic you want for your Insta feed but know you can't afford in real life. Plastered with wallpaper from the Ritz in London and pockmarked with unique brass finishings, it's a wonder that anyone who rents this place ever leaves.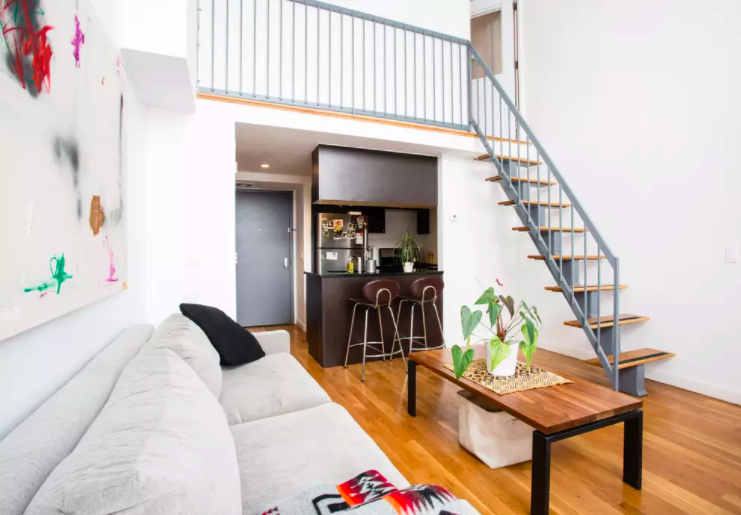 $100/night
This modern, two story loft in Williamsburg is the New York getaway of your dreams. Sleeping six, it's charming decor and overall homey feel will make you want to move right on in. Plus, for just a hundred dollars a night, I can't really imagine finding much better.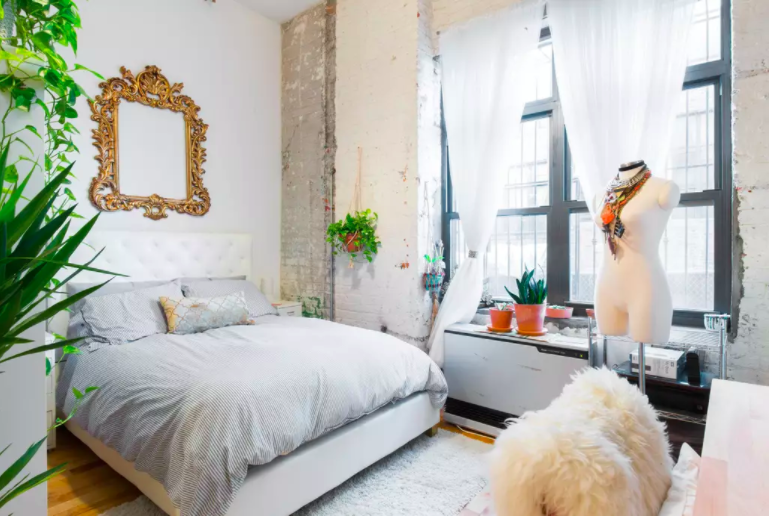 $150/night
Exposed brick! Hanging plants! A dress form! Furry rugs! It's like a stepped out of the office and right into a magazine. This quaint little apartment will sleep 4 and is conveniently located right near some of the city's hippest bars. As an added bonus, the lessor also keeps the place fully stocked with organic coffee and essentials so you know it's legit.
$2,000/night
Pamper yourself by renting out this absolutely GIANT loft on the Lower East Side. With over 30 windows, plenty of ~hip~ exposed brick and a huge rooftop deck, this Manhattan spot is definition luxurious. Also, the apartment pictures feature a very cute pup, which is always a selling point, IMHO.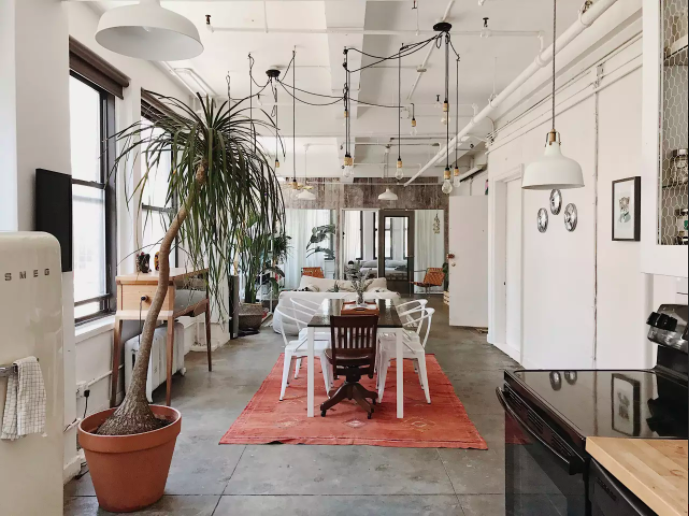 $650/night
Looking for an extra cool space for your weekend staycation? This 2000sq/ft behemoth located just one block from Penn Station has got enough cool vibes for a life time! With ridiculously high ceilings and an industrial style, this 4-sleeper will totally make your NY stay.
Oh, and you can bring your pets along too.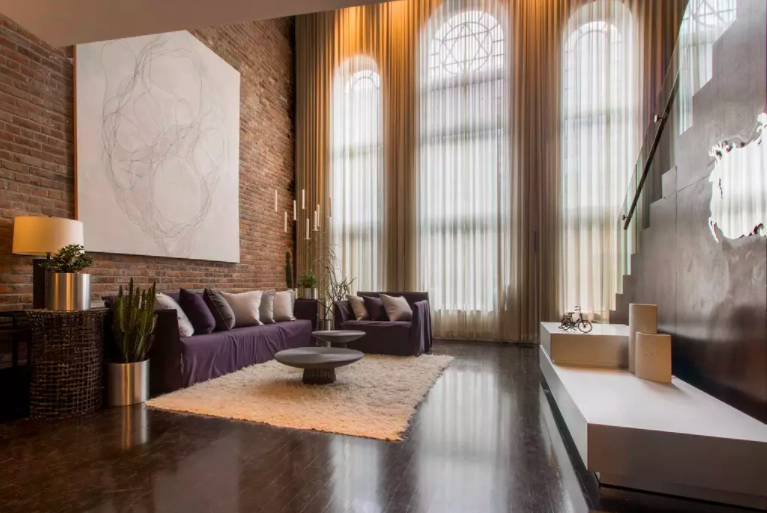 $1,979/night
Yup, your eyes have not deceived you – I totally said Synagogue. This apartment is housed in a newly renovated Synagogue in a historic neighborhood of the East Village. One of the city's very last tenement Shuls, the building was completely rehabbed in 2005 by some of New York's most prolific designers. Boasting 3 terraces, floor-to-ceiling windows, a '20 island AND a live in housekeeper, you're gonna wanna make this spot your new forever-home. Too bad you definitely, 100% cannot afford it.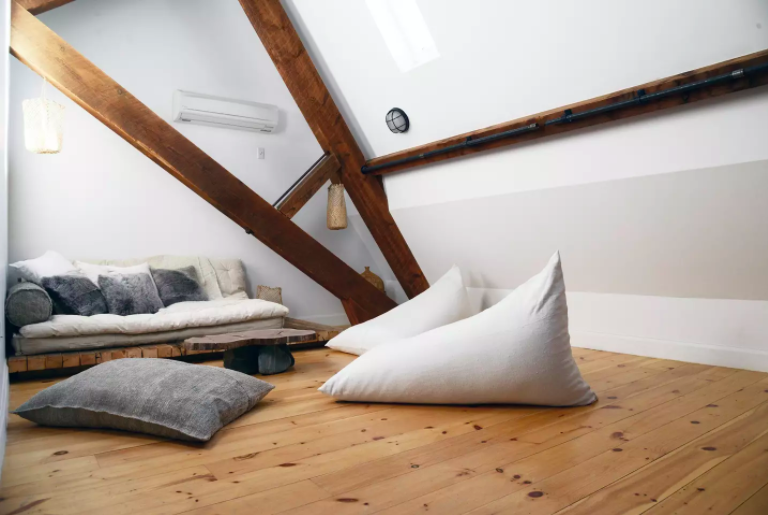 $500/night
Minimalist styles, clean lines and cool furnishings all make this stunning refurbished loft a great pick for your stay in Williamsburg. Another renovated religious house – though this time, a church – this old school space is infused with a new school feel sure to enchant any guest. Personally, I'm really into those sick beanbag chair things – do you think they'd notice if I took one with me?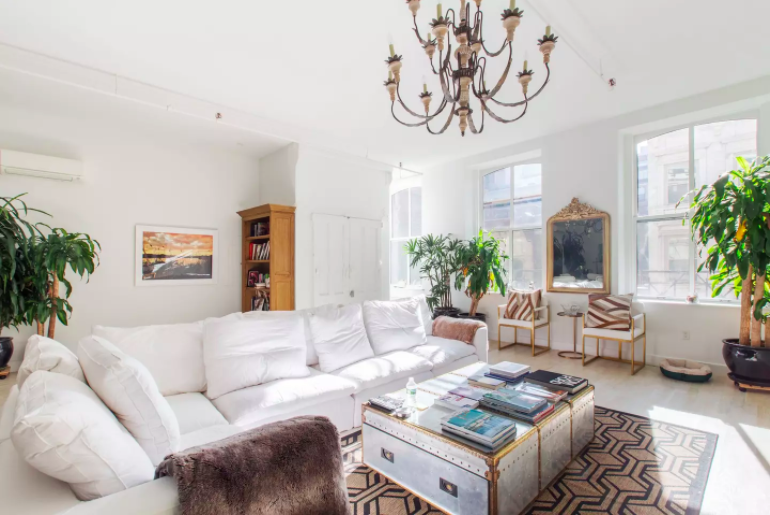 $599/night
This walk-up Tribeca loft is, in a word, rad-as-hell. With big, sun-letting windows, awesome design and what look to be two verrrry comfy beds, this prime piece of staycation real estate is a steal at $599. Located in the heart of one of the city's best neighborhoods, I don't really see a reason anyone wouldn't wanna rent this place.
$950/night
Okay this 2300 sqft. loft in Midtown is unbelievably huge. A popular rent out for photo and video shoots, the apartment is completely open save for a few tiny bedrooms. For an additional $1500 you can also rent the loft's expansive rooftop, which boasts beautiful views of the Empire State Building and more.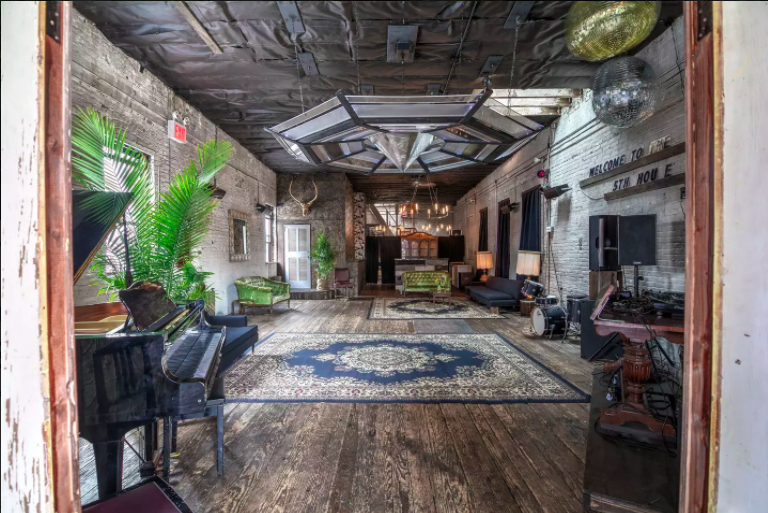 $1,820/night
Though perhaps not what you would usually consider when looking for a rented room, this warehouse loft in Brooklyn is just too good to leave out. A mind-boggling 1600 sqft. with an even bigger roof, this artsy style abode is popular for photo shoots, music videos, events and even weddings. Renovated from its original glory in the 1920's, this Gatsby-like behemoth is perfect for when you just gotta go all out. Also, it looks pretty amazing in photos, too.
Featured Image Credit: Manon via Airbnb