If you've ever dreamt of getting a good workout while drinking beer, your dream has just come true.
As BeerFit explains, they believe, "a good workout is made great with an ice cold beer." This way, you can toast at every mile whether you're running the 5k or Brew Mile.
So, if the idea of free beer alone wasn't enough reason to run with BeerFit, here are a few more reasons:
The After Party
On top of the beer you'll get to enjoy before, during, and after the race, you'll get to celebrate your accomplishment with an after party ..which of course has more beer. You'll also have the chance to get awards and prizes, play games, and jam out to music.
We're almost wondering if BeerFit is a beer festival in disguise …
Beer Mile
This untimed run will reward you with two beers throughout the race, and of course, an epic free beer after-party at the end.
The 5k Classic
This is a timed race that encourages runners to work for their reward (of beer, of course). Runners will get free beer at the end of the race and celebrate at the after-party.
Charity
BeerFit is charity partners with water.org, which is an organization that provides access to safe water and sanitation to communities within Africa, South Asia, and Central America.
Chicago BeerFit Details
What To Bring: 
Your ID
Your BeerFit race bib
Cash for food
Other Details:
Volunteering opportunities are available. Volunteers will receive a special edition BeerFit t-shirt and two free beers after their duties are completed.
All participants, including spectators and designated drivers, must be 21 years of age or older.
Participants must arrange a safe ride home.
Day of Event Details:
Date: June 11, 2016
Time: 9-2 p.m.
Location: Toyota Park | 7000 Harlem Ave, Bridgeview, IL 60455
Pricing: Brew Mile or 5k – $40 Both Races – $60 (Price will increase on May 12)
Don't miss out on this sweet discount when you visit the website.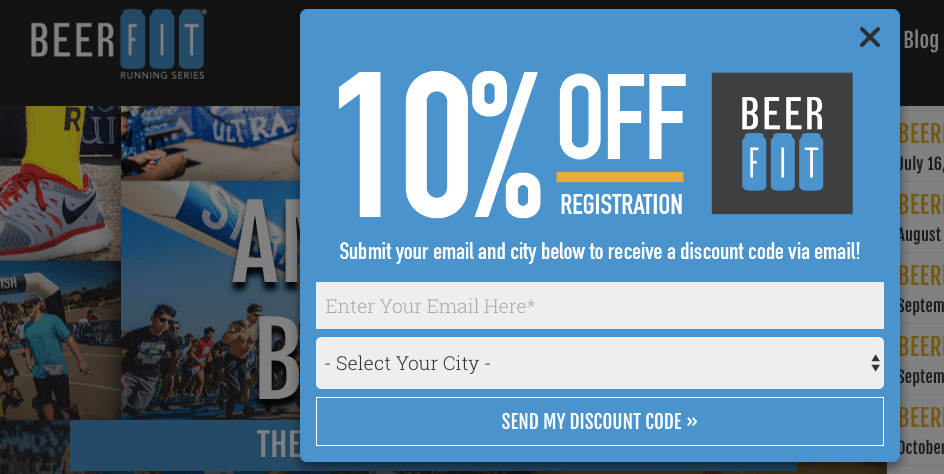 Photo Credit: Sacurrent