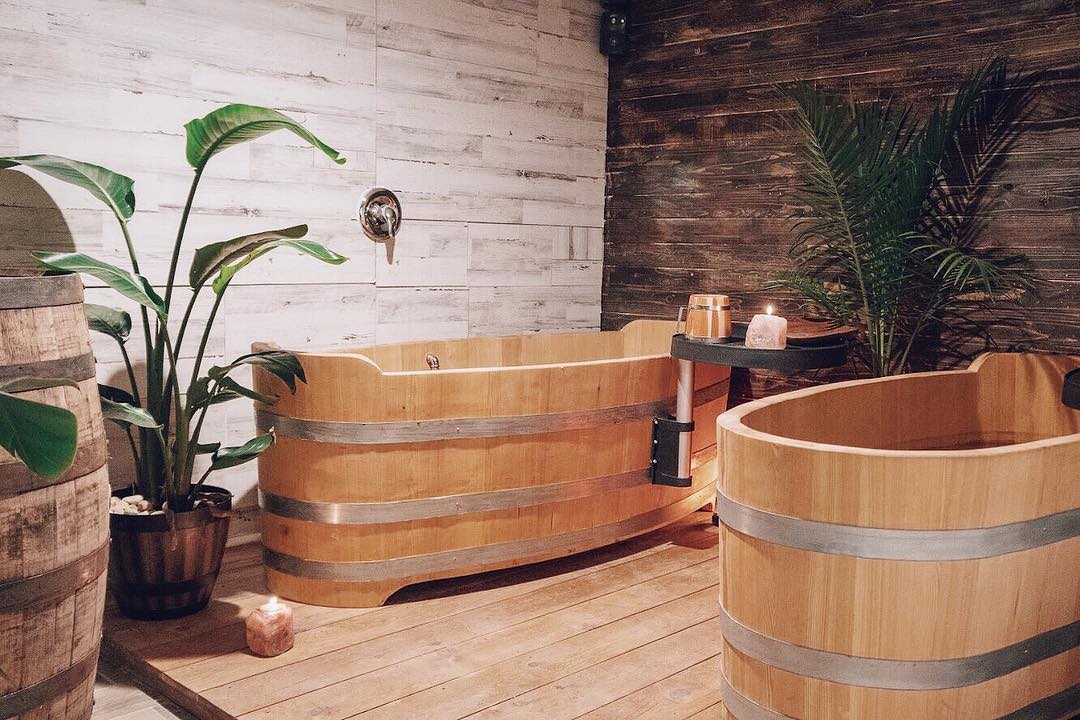 Beer isn't just your common bar beverage or game day consumption, but apparently, a new means to relax as well. Returning back to its European origin, Piva Beer Spa is Chicago's first-ever spa to incorporate the boozy beverage into essential soak treatments. That's right, you now get to soak in a barrel of beer.
For 30 – 45 minutes, depending on your package choice, submerge yourself in a tub of beer, concocted of water, yeasts, barley, hops, and other various beer-making elements. Surprisingly, beer baths are proven beneficial for both skin and reducing tension.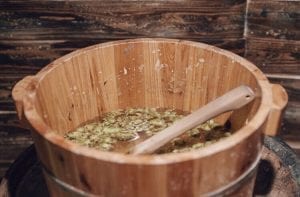 According to Piva Beer Spa, beer soaks exfoliate, soften, hydrate, and improve the elasticity of skin, while helping rid it of acne and blemishes. Beer baths also assist as a natural sleep aid and conditions hair, by adding shine and stimulating hair growth.
Featuring alongside this premiere beer spa is Halotherapy, which is the act of breathing salted air, and is also proven to benefit your respiratory function and immune system. Other spa treatments Piva offers include Swedish massages, deep tissue and sports massages, hot stone massages, aromatherapy, and even an intricate relaxation room, salt room, and sauna, to help unwind and reboot.
As of November 2018, Piva Beer Spa has nestled in Wicker Park (1052 North Milwaukee), providing a rich variety of packages to choose from, ranging anywhere from $35 – $550. So, try out a beer bath session yourself!
Can you drink beer while bathing in beer? Not certain. Either way, this beer Spa is a fascinating new approach to treating yourself.