There's a reason yoga is so popular. It's a great workout, can improve your flexibility and it's way more calming than just about any other fitness routine you can think of. During summer in Chicago, yoga gets even more relaxing with the sound of Lake Michigan waves rolling in the background. So grab your mat and get ready to practice your chaturanga on the beach! Here are five places you can find beach yoga classes this summer.
Sun & Moon Beach Yoga, North Avenue Beach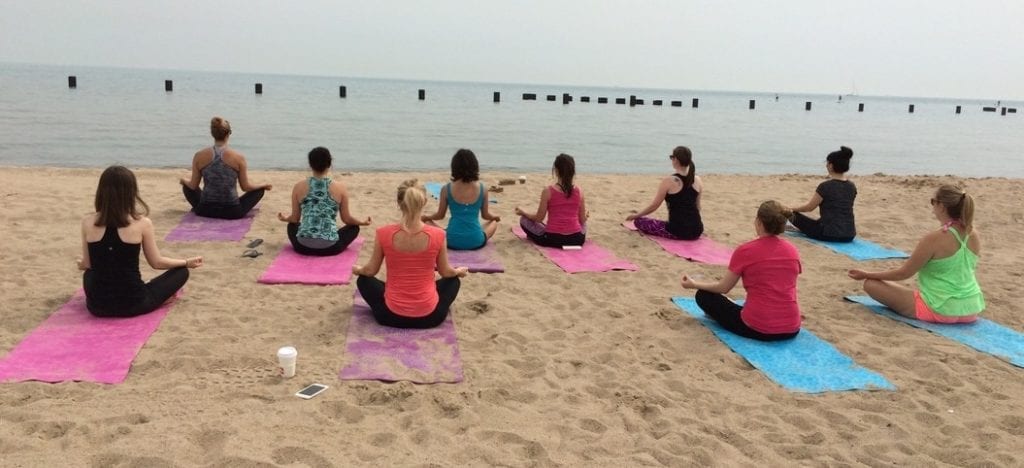 Sun & Moon Beach Yoga offers several classes throughout the day every weekday, making them one of the most accessible beach yoga groups. Classes cater to a variety of levels and take place at sunrise, midday and in the evening. All beach yoga classes are subject to cancellation in the event of bad weather, so be sure to check schedules on a regular basis.
Beach Yoga by Yoga Gardens, Montrose Beach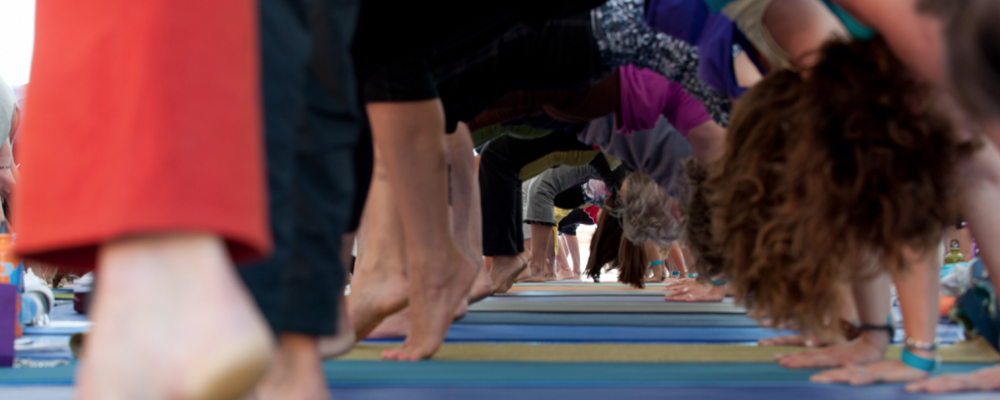 Yoga Gardens not-for-profit strives to support communities by turning vacant lots in developing neighborhoods into spaces for community yoga classes and gardening. Attending their beach yoga classes is a great way to support their mission! 100% of the proceeds from these classes benefit the not-for-profit. Morning and evening classes cover a variety of styles from Sunrise Vinyasa to Yoga 101 and Warrior Flow.
Fitness Formula Clubs (FFC) Yoga by the Lake, Belmont Harbor

Every Tuesday evening and Sunday morning this summer, FFC is bringing back their summer beach yoga series. In the event of inclement weather, class will still take place indoors. Click to learn more about FFC, become a member, and reserve your spot in class.
Chicago Stand Up Paddleboard (SUP) Yoga, Montrose Beach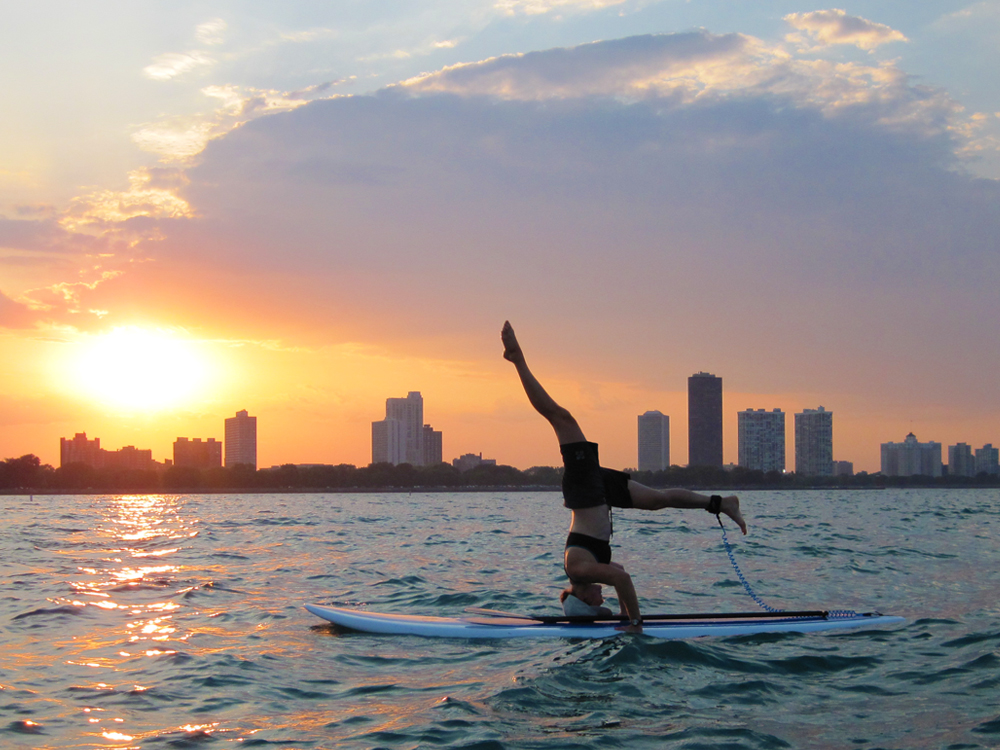 So it isn't exactly beach yoga. But there's no better view of the Lake than a view from the water! Whether you're a beginner or an experienced yogi, SUP yoga is a whole new experience. Chicago SUP Yoga has sunrise and sunset classes, as well as classes held under the light of a full moon. And for those with water-loving canine friends, there's SUP with your Pup, a class to learn how to paddleboard with your dog this summer!
Don't have a board? Gili Sports can hook you right up with some of the best SUP yoga paddleboards available.
Chicago Park District Yoga in the Park, Osterman Beach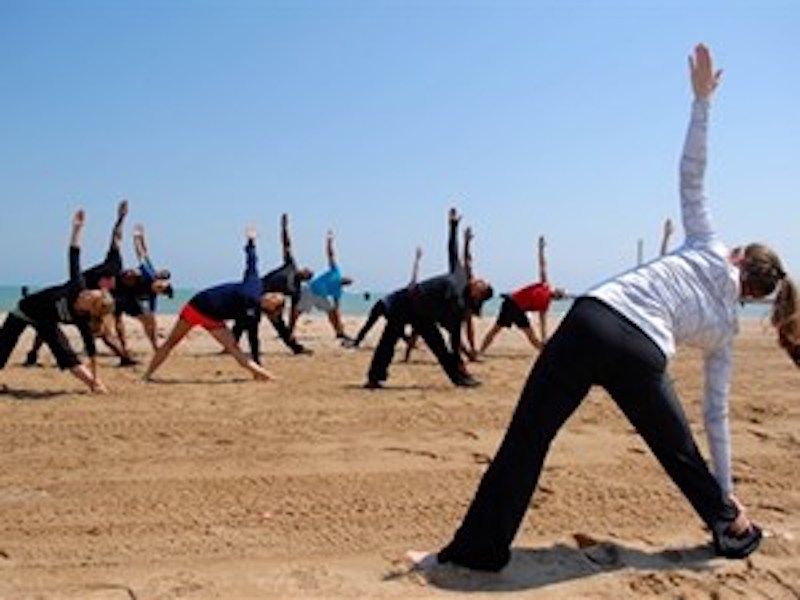 The Chicago Park District Fitness Department hosts all-level, all-ages yoga in the park classes all across Chicago, including a recurring class at Kathy Osterman Beach. The classes are family-friendly and totally free. Check the Chicago Park District calendar for dates and times.