Pizza. Bagels. Cheesecake. There are many decadent foods that New York City is known for, but unfortunately for Southern cooking fans, barbeque is not typically one of them. Luckily, a handful of restaurants and bars are aiming to change that, one sauce-drenched brisket at a time. The next time you find yourself craving some down-home barbeque, consult this list for options that will rival St. Louis, San Antonio, and Knoxville.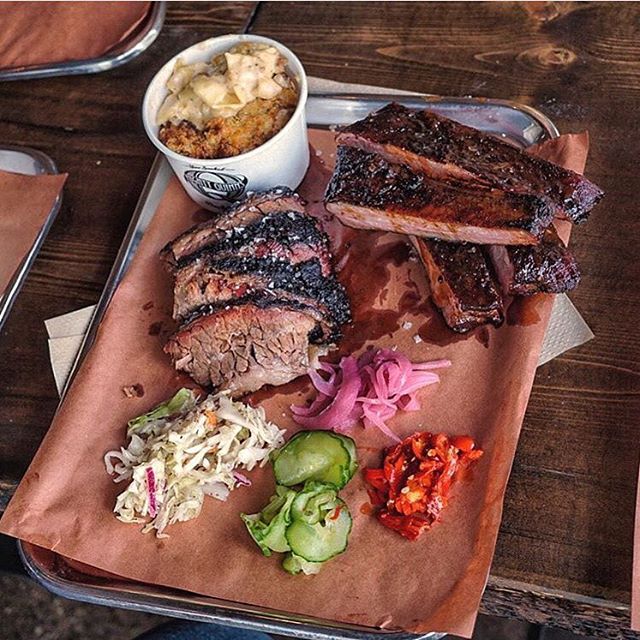 This fast-casual mini-chain is a favorite amongst NYC locals and visitors, and with good reason. Aficionados praise Mighty Quinn's for its authentic, smoky flavor which is present in everything from its brisket to its infamous brontosaurus ribs. Other specialities include the spicy Adobo baby back ribs, pulled pork, and crispy chicken sandwich.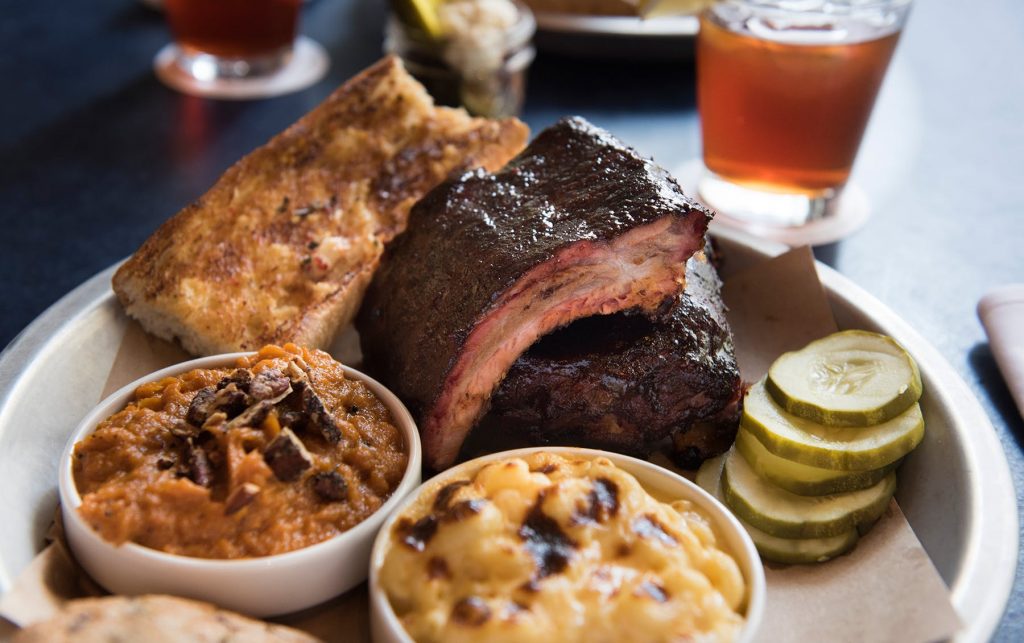 Blue Smoke comes from Danny Meyer, the brains behind the Shake Shack empire, so rest assured the barbeque offerings will be as satisfying as they are decadent. Both the original Flatiron location and the Battery Park outpost serve barbeque options family-style, meaning this is the perfect place for larger parties. Blue Smoke also boasts a variety of Southern-inspired sides including mac and cheese, pork and beans, collard greens, buttermilk drop biscuits, and seasoned french fries.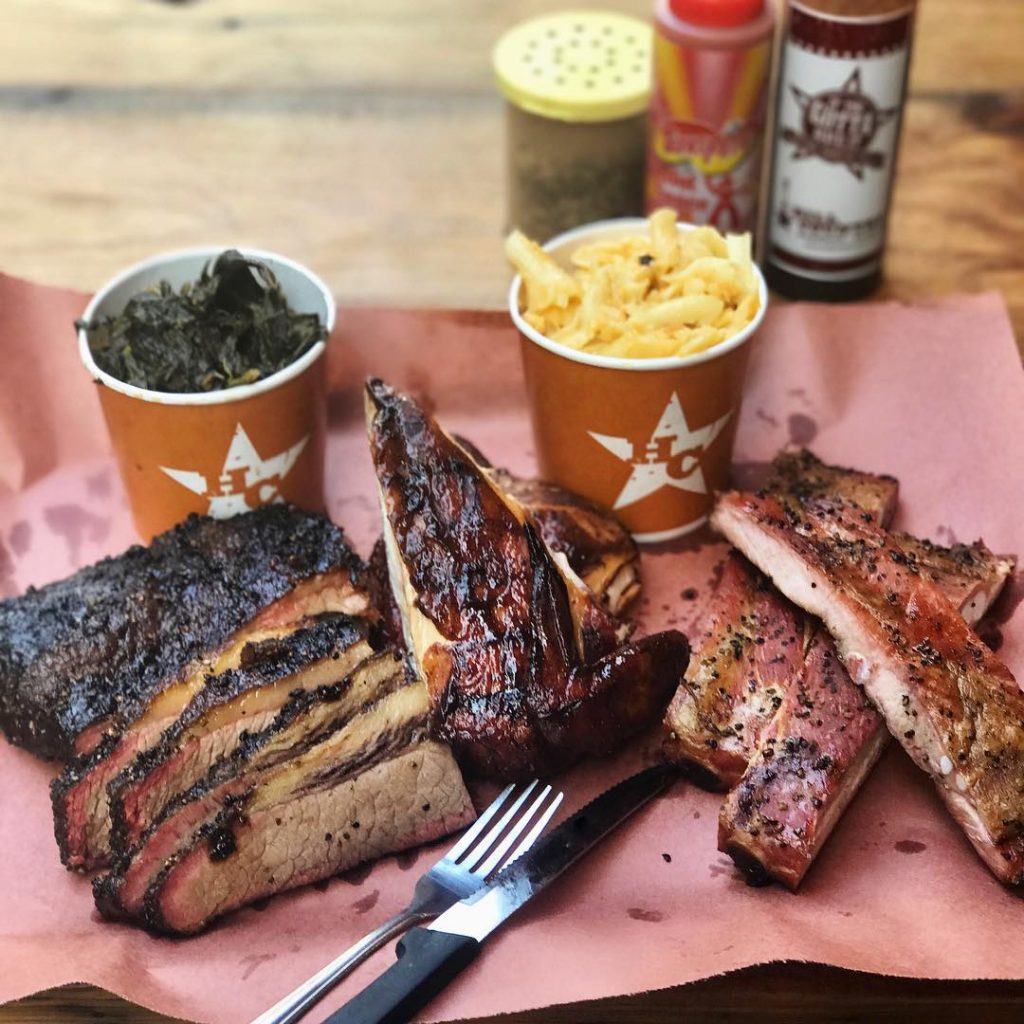 Another Flatiron-based restaurant, Hill Country is modeled after the Kreuz Market in Lockhart, Texas which is best known for its brisket. In addition to this, the expansive, two-floor restaurant serves beef shoulder, pork loin, spare ribs, turkey breast, and market chicken. There are a variety of weekly and daily specials including a happy hour from 4pm – 6pm and 10pm – 12am, and All-You-Can-Eat Brisket on Monday nights from 5pm – 10pm.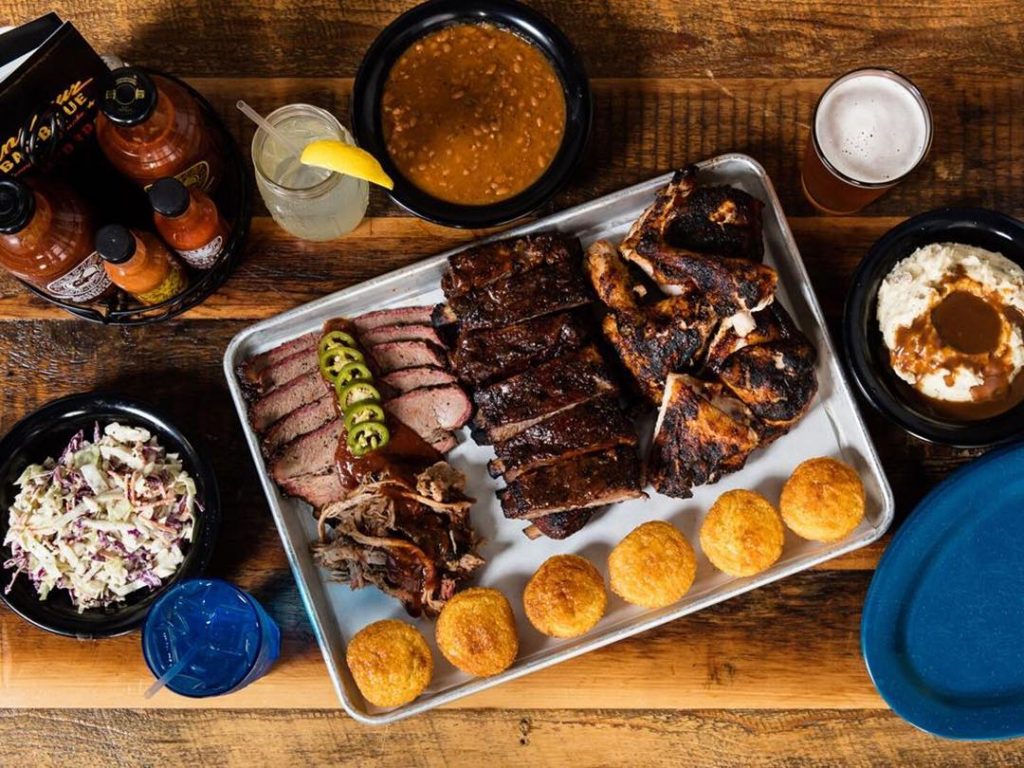 This Harlem restaurant combines barbeque specialities from around the country to create a hybrid style that is truly unique. Some menu standouts include BBQ salmon fritters, jumbo chicken wings with Devil's Duel sauce, and chopped brisket sliders with pickled onions and jalapeno. There are also two equally indulgent vegetarian options, one of which comes with fried green tomatoes, pimento cheese, shredded cabbage, and chow chow.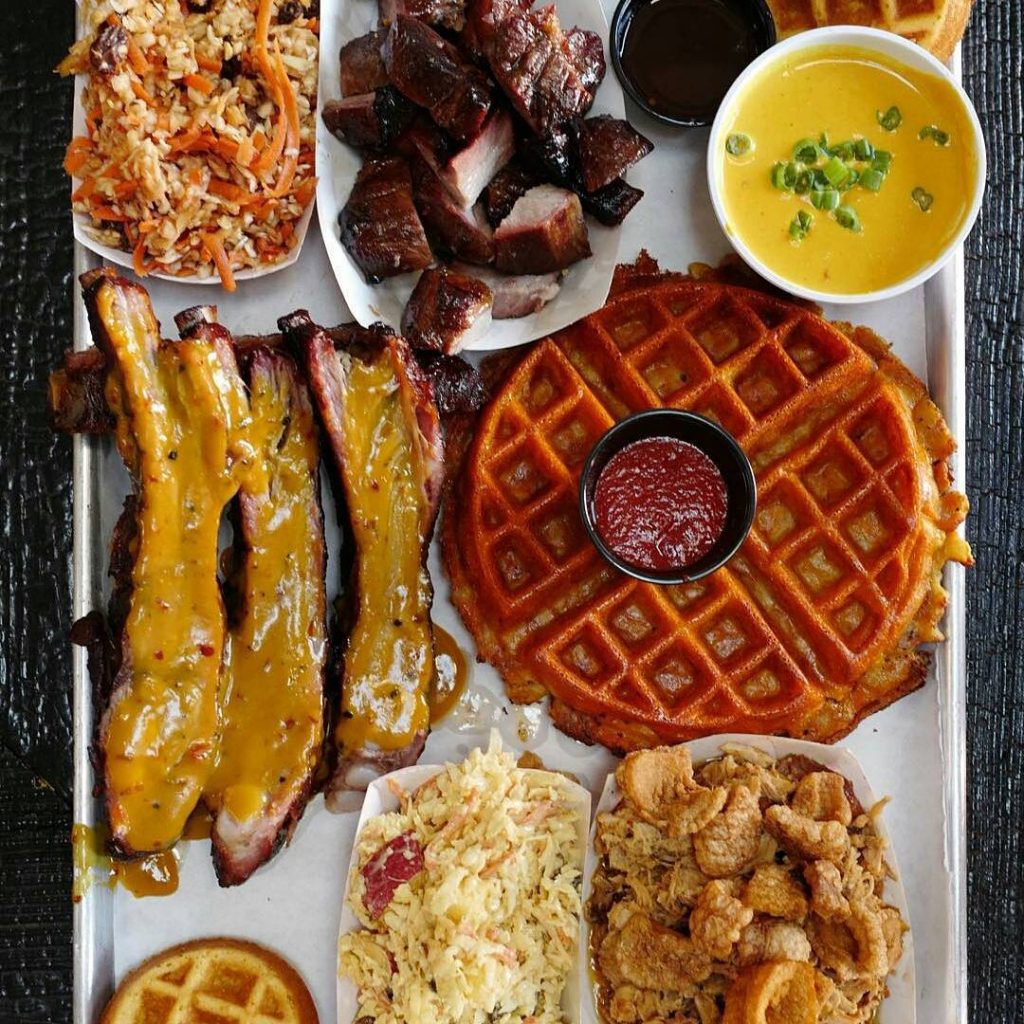 This Carolina-inspired barbeque joint started as a pop-up in East Williamsburg, but luckily for foodies everywhere, it is now here to stay. Arrogant Swine boasts a 3,000 square-foot beer garden as well as ample menu options to pair with your brew of choice. Whether you opt for the pork belly with spicy tamarind dip or the spare ribs with South Carolina mustard glaze, carnivores will not walk out disappointed. Be sure to save room for the inventive sides including waffle-pressed mac and cheese and a sweet potato waffle with bourbon, maple, and walnut.
Whether you're next barbeque craving hits in Brooklyn, Harlem, or down by the waterfront in lower Manhattan, you'll be able to find satisfying eats at one of these Southern-style restaurants.