Everyone's favorite food gets a day (or two) of its own this coming April and you can secure your early bird tickets as soon as Monday!
On April 5 -6, 2019, head to the UIC Forum for a bacon extravaganza. Yep, you heard it – Baconfest is an annual one-of-a-kind event honoring one of the most celebrated food items ever.
This year, there are three sessions that you're invited to attend, a Friday dinner session from 7 pm –10 pm, a Saturday lunch session from 12 pm – 3 pm, and a Saturday dinner session from 7 pm – 10 pm. VIP sessions take place an hour before and through each event.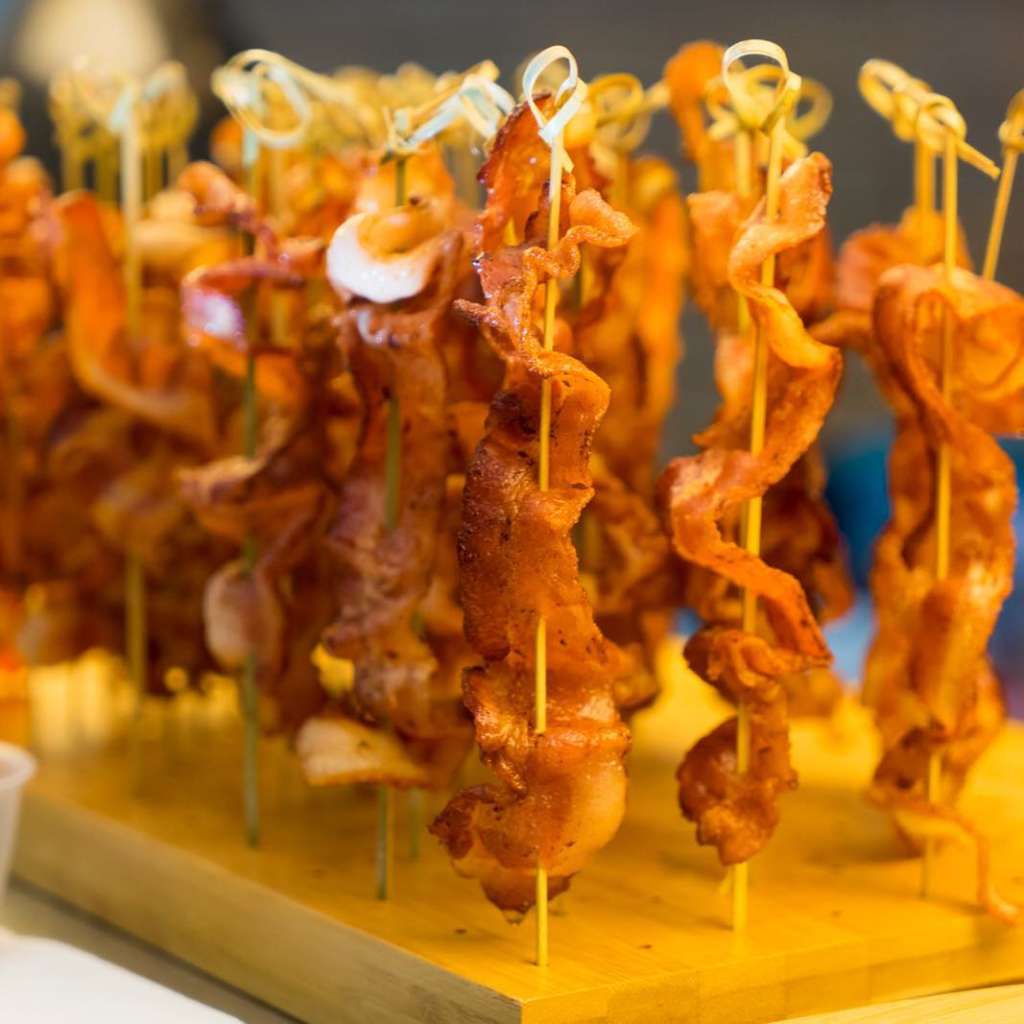 In years past, guests were treated to tasty dishes like Chocolate Covered Jerk Candied Bacon, BBQ Pork Pie, and Roasted Red Pepper & Bacon Gnocchi, so we're preeeetty sure there will be plenty of bacon-y goodness to go around in 2019.
Tickets are $85 plus fees for general admission, $160 plus fees for VIP, or $70 plus fees when bought in a group of 5 or more. BUT if you buy your tickets during the limited edition sale on Cyber Monday, you can get your admission fee for just $65! Hell to the yeah.
Tickets come with unlimited bacon samples (thank god) and 7 drink tickets to be used throughout the fest. If you don't plan on having any drinks on the night of, you can purchase a discounted Baconfest ticket for just $60.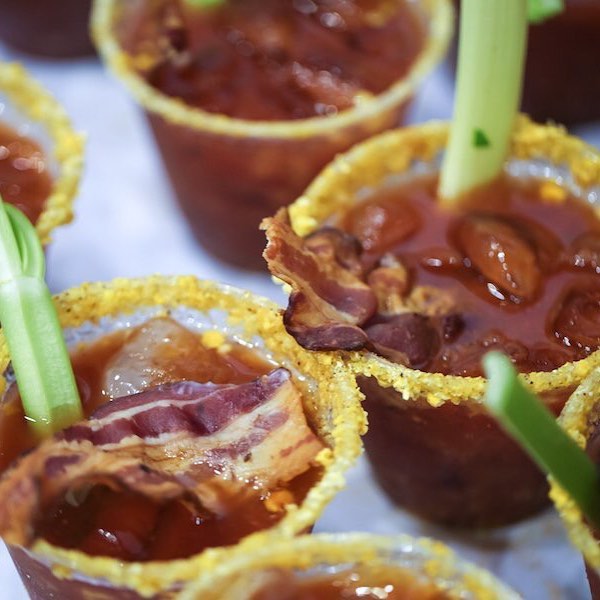 The full lineup for this year's event can be found here, but will be announced come January. Among past participants is Emily Stewart from Bang Bang Pie & Biscuits, Johnathan Fox of Firecakes Doughnuts, Paulie Gee's of Logan Square, Mario Manzini of The Ruin Daily, Ryan Bair of ada st., and so, so many more.
Oh, and before we forget to tell you, proceeds from Baconfest will benefit the Greater Chicago Food Depository, meaning you can, indeed, feel good about your greasy feast.
[mkd_button size="huge" target="_self" icon_pack="" font_weight="" text="DOWNLOAD THE URBANMATTER APP!" link="urbanmatter.com/app" custom_class="lefttext"]