A Chicago out-post of Joe & The Juice –  the Danish juice bar known for hiring only the hunkiest of dudes – will open in Gold Coast on Thursday.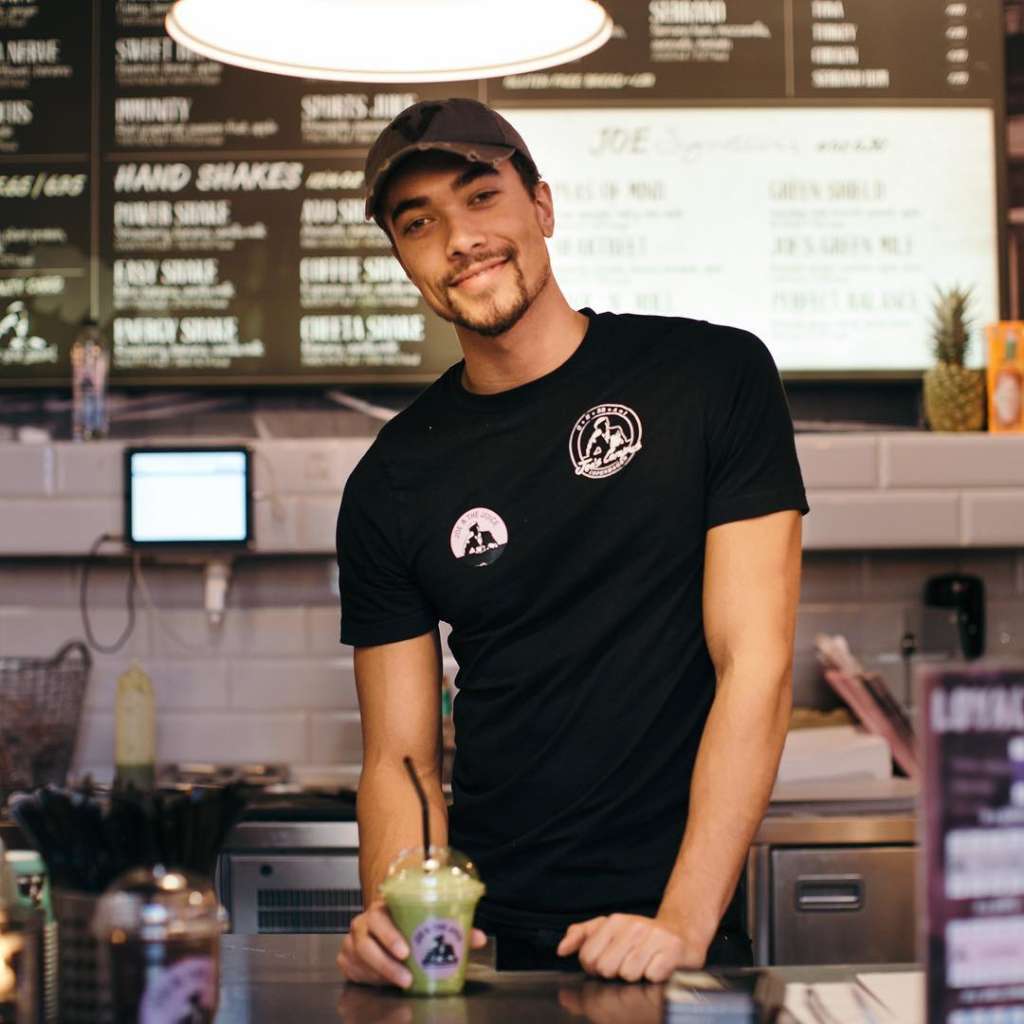 The fast-casual joint, located at 10 E Delaware, will be the first of three new Joe & The Juice locations coming to the city in 2018, each of which require their servers to audition, rather than interview, for a position. And, sure, it's not like it's an actual rule that they only hire attractive people – but Joe & The Juice do make it a point to hire servers with a particular cool-guy attitude.
Casting calls and promo videos for the hyped-up juice bar feature sweeping city shots, super dramatic music, and an insistence that working for Joe's is not simply about a job, but about fostering a culture of brotherhood. An attitude that we can only assume is reflected in the brick-and-mortar store itself.
In fact, rumor has it that the bros working at the New York location of Joe & The Juice actually live in a mansion together, partying with NYC elite on weekends when they're not, you know, pouring juice (which, as it so happens, is actually a pretty competitive job.)
Apart from the cute guys and cool-bro atmosphere, Joe & The Juice will also offer a wide array of shakes, health juices, fruit and veggie smoothies, coffee and even sandwiches at their Chicago location. You can view the full menu on Scribd here.
Featured Image Credit: Joe & The Juice Instagram