Looking for something to do at Navy Pier that's fun… and free?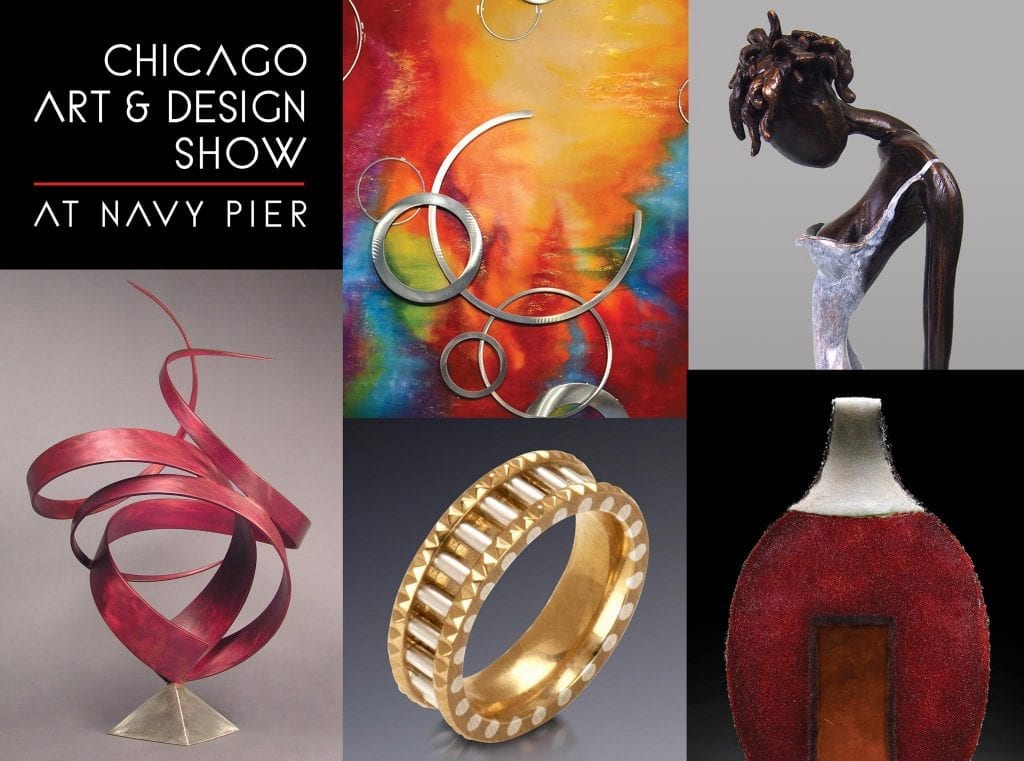 This spring, a brand new juried art show will take place in Chicago. Proudly presented by the award-winning Amdur Productions, the Chicago Art & Design Show at Navy Pier is scheduled for Saturday, April 8 and Sunday, April 9 from 10am to 5pm each day.
Featuring original art of all mediums including glass, jewelry, furniture, ceramics, sculpture, wearable art, and photography, as well as extraordinary work from local furniture designers, graphic designers, interior designers, photographers and much more, the Chicago Art & Design Show is sure to generate interest from the city's art lovers and beyond!
There will be 100 artists on-site, each with work in distinct categories such as 2D, 3D, Mixed Media, and Metals, for which they will be judged in the show. Visitors can interact with the artists through live demos and through chatting with them in person at their booths.
Amdur Productions hosts many of the most attended art events in the city, such as the Gold Coast Art Fair in June, the Chicago Botanic Garden Art Festival in July, the Evanston Art & Big Fork Festival in August, and the West Loop Art Fest in September.
This might be a great festival for anyone who's a fan of the annual EXPO Chicago or SOFA Show, which are other large exhibits at the Pier. More exciting events are sure to come to the landmark, as The Rolling Stones' "Exhibitionism" was just announced to take place there last week.