What's up, Chi-town!? We have some amazing news for you guys, especially if you're a fan of good music.
We have the pleasure of partnering up with Lincoln Hall + Schubas this year for a series of CONCERT TICKET GIVEAWAYS! Why? Because we love our readers, of course, and we're excited to get you in the door for some of the most coveted shows of the season.
We're giving away one pair of tickets for EACH of the four shows featured in this article. That means quadruple your chances to win!
The rules to enter are simple: you have to follow @UrbanMatterChicago on Instagram, like this post, and tag a friend in the comments. Oh, and if you're picky, you can specify which show you'd like to see in your comment. We'll do our best to match you up with your preferred show if you win.
That's it! The deadline to enter is Friday, April 5, and we'll announce the winners at 5 pm.
So good luck, Chicago! And may the musical odds be ever in your favor.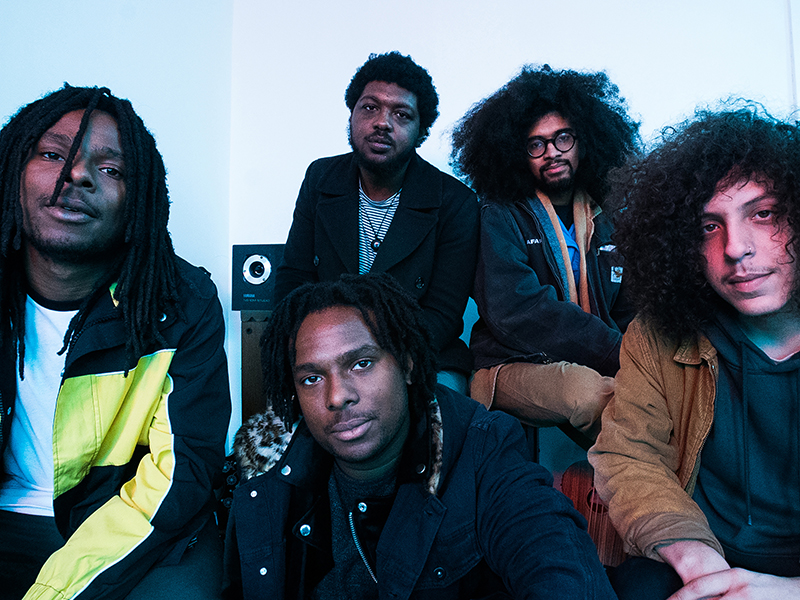 April 6 | 9 pm @ Schubas
A new-age rock group hailing from Brooklyn, Blac Rabbit was started by twin brothers Amiri and Rahiem Taylor who were more influenced by soul and funk than they were by the hip-hop that had more than taken over their region. They began to make music that gave off a psychedelic rock vibe with lighthearted synthetic notes, similar to that of the Beatles. This fun, summer-reminiscent band is ready to take their music on the road to Chicago, as Thee Casual Hex, Dogs at Large, and Horace Greene take the stage to introduce Blac Rabbit at Schubas this April. Tickets are a slim $12 online and $15 at the door, and parking is available close to the venue.
Listen to: Seize the Day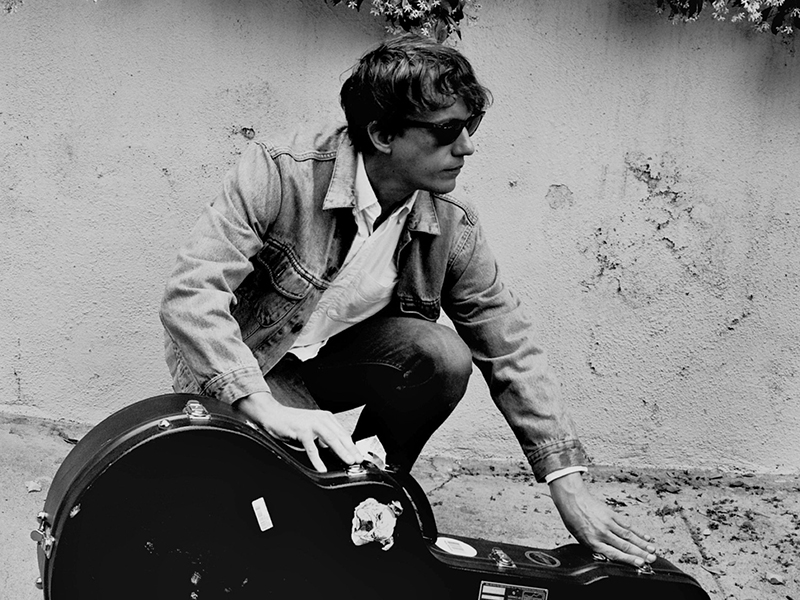 April 19 | 9 pm @ Lincoln Hall
A talented, guitar-slinging folk artist who always makes you feel like you're on the road, Steve Gunn sounds like morning dew dampening your window sill on a humid summer morning. This wanderlusting musician also hails from Brooklyn, where he draws inspiration from Bob Dylan and Michael Chapman with his homesick sounds. You'll hear notes of a harmonica and plenty of bluegrass string instruments involved in some songs as his music evolves from album to album into a full-fledged American folk sound. Gun Outfit completes the wordplay at this Lincoln Hall show as they join Steve Gunn on April 19. You can see this show for just $18 online and $20 at the door.
Listen to: Vagabond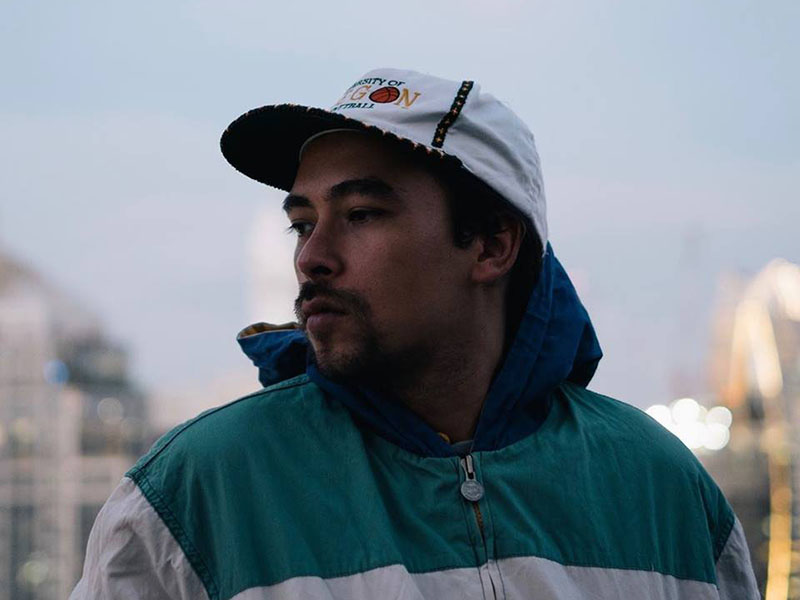 April 28 | 8:30 pm @ Lincoln Hall
A solo hip-hop DJ from the heart of Paris, Onra has one of the most unique styles you'll hear in 2019. His background is rather complex, but long story short, he ended up in Vietnam one year and decided to blend sounds of Chinese, Thai, and Vietnamese influence with hip-hop and electronica. The result is a soul-infused pop and reggae crossover with James Bond theme music undertones and an occasional Asian voice. If that sounds too complicated for you, we're probably just not doing it justice, so we recommend taking a listen for yourself. Devin Morrison joins Onra at Lincoln Hall this spring. General admission is $15 online and $20 at the door. Parking is easy to find nearby.
Listen to: Ms. Ho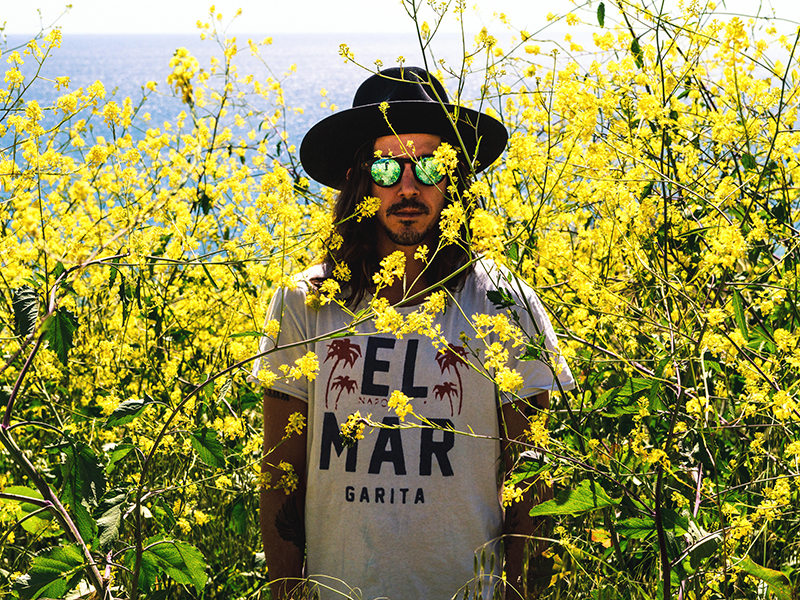 April 30 | 7 pm @ Schubas
Feelin' nostalgic? Cisco Adler takes us back to a time we can actually remember: the golden era of the '90s. You're probably familiar with their work with Shayze, especially hit singles Buzzin' and Corona and Lime. In fact, their sounds are so entangled that it's sometimes difficult to separate them, but Cisco Adler certainly has their own style to bring to the stage. While you might expect a more chilled-out, hip-hop sound, Cisco Adler has California origins and is more reminiscent of mellow, instrumental rock with a few happy-go-lucky island vibes thrown in. Cisco Adler takes on Schubas this month, alongside a guest artist TBD. Tickets are $12 online and $15 at the door.
Listen to: Coastin'
Lincoln Hall
April 3 | 8 pm – Com Truise, Jack Grace, Ginla
April 4 | 7:30 pm – Olivia O'Brien, Kevin George
April 5 | 8 pm – Greyson Chance, CJ Run
April 6 | 11 am – Mr. Dave, Justin Roberts & the Not Ready for Naptime Players
April 6 | 9 pm – The Cactus Blossoms, Jack Klatt
April 9 | 7:30 pm – Lil Tracy, Lil Raven, Buku Bandz
April 11 | 8 pm – The Cracked Podcast Live, Sarah Squirm, Maya Dukmasova, Jane Dailey
April 12 | 9 pm – Jared & the Mill, Michigander, Twinsmith
April 13 | 8 pm – Roger Clyne & the Peacemakers, Miles Nielsen
April 15 | 7 pm – Jonathan McReynolds
April 16 | 8 pm – Of Montreal, Yip Deceiver
April 17 | 6:30 pm – Lady Lamb, Renata Zeiguer, Alex Schaaf
April 18 | 8 pm – Girlpool, Hatchie, Claud
April 19 | 9 pm – Steve Gunn, Gun Outfit
April 20 | 9 pm – The Murlocs, Ohtis
April 21 | 8 pm – Deerhoof, Palm, Bleach Party
April 22 | 7:30 pm – Priests, Gurr
April 23 | 7 pm – Alec Benjamin, Alexander 23
April 24 | 7:30 pm – Bea Miller
April 25 – 27 | 8 pm – Billy Bragg
April 28 | 8:30 pm – Onra, Devin Morrison
Schubas
April 1 | 8 pm – Open Mike Eagle, Sammus, Video Dave
April 1 | 8 pm – Open Mic Comedy
April 2 | 7 pm – Choker
April 3 | 8 pm – Foreign Air, Honors
April 4 | 9 pm – Ceramic Animal, Spendtime Palace, The Evening Attraction
April 5 | 9 pm – James Supercave
April 6 | 9 pm – Blac Rabbit, Thee Casual Hex, Dogs at Large, Horace Greene
April 7 | 12 pm – Acoustic Brunch: Slippery Elm
April 7 | 8 pm – The Unlikely Candidates, The Brevet
April 8 | 8 pm – Telekinesis, Sontalk
April 8 | 8 pm – Open Mic Comedy
April 9 | 8 pm – The Dead Tongues
April 10 | 7:30 pm – Tennyson, Sports Boyfriend
April 11 | 8 pm – Cherry Pools, Tillie
April 12 | 7 pm – Charlie Burg
April 12 | 10 pm – Old Sea Brigade, Jon Bryant
April 13 | 6 pm, 9 pm – The National Parks, Wild
April 14 | 12 pm – Acoustic Brunch: From the Start
April 14 | 8 pm – Allan Rayman
April 15 | 8 pm – The Palms
April 15 | 8 pm –  Open Mic Comedy
April 16 | 7 pm – Break of Reality
April 17 | 7 pm – Anna Clendening
April 18 | 9 pm – Flora, Jordanna
April 19 | 8 pm – K.Flay
April 20 | 9 pm – Gazebo Effect, Captain Coopersmith, Splor
April 22 | 8 pm – Tyler Ramsey (Band of Horses)
April 23 | 7 pm – Sasami, Savila, Claude
April 24 | 9 pm – Diane Coffee, Woongi
April 25 | 7 pm – Ayla Nereo, Handmade Moments
April 26 | 9 pm – Bayonne, Palm Daze
April 27 | 9 pm – Town Criers, The Edwards, In the Pines, Dreamboats
April 28 | 12 pm – Acoustic Brunch: Joybird Duo
April 28 | 8 pm – Katie Von Schleicher, Half Gringa, Michael Albert
April 29 | 8 pm – Sparkle Carcass, The Family Gold, Nathan Graham
April 30 | 7 pm – Cisco Adler
Featured Image Credit: Tom Daly Photography via Steve Gunn Facebook