Even the most dedicated city slickers need a break from the concrete jungle once in awhile. Now that autumn is in full swing, its the perfect time to take in some real nature and stock up on local produce. And no, going to Central Park doesn't count.
However, there are a variety of apple orchards and pumpkin patches within a couple of hours of the New York City, each with their own activity offerings and picture-perfect views.
Keep reading to find which one is right for you and start planning your apple picking trip ASAP.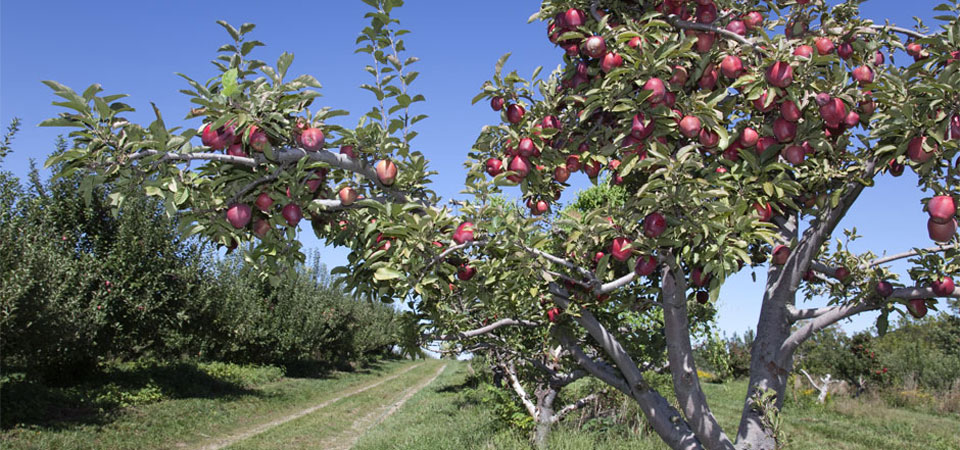 Photo Credit via Apple Ridge Orchards
Just 50 miles outside of New York City, Apple Ridge Orchards has become something of an apple picking destination for Manhattan locals. The farm boasts over 20 different kinds of apples, including SunCrisp, Liberty, Cameo, and Fuji as well as a pumpkin patch. In addition to produce picking, there is also a honey bee observatory and a farm stand stocked with apple cider donuts, apple butter and homemade pies.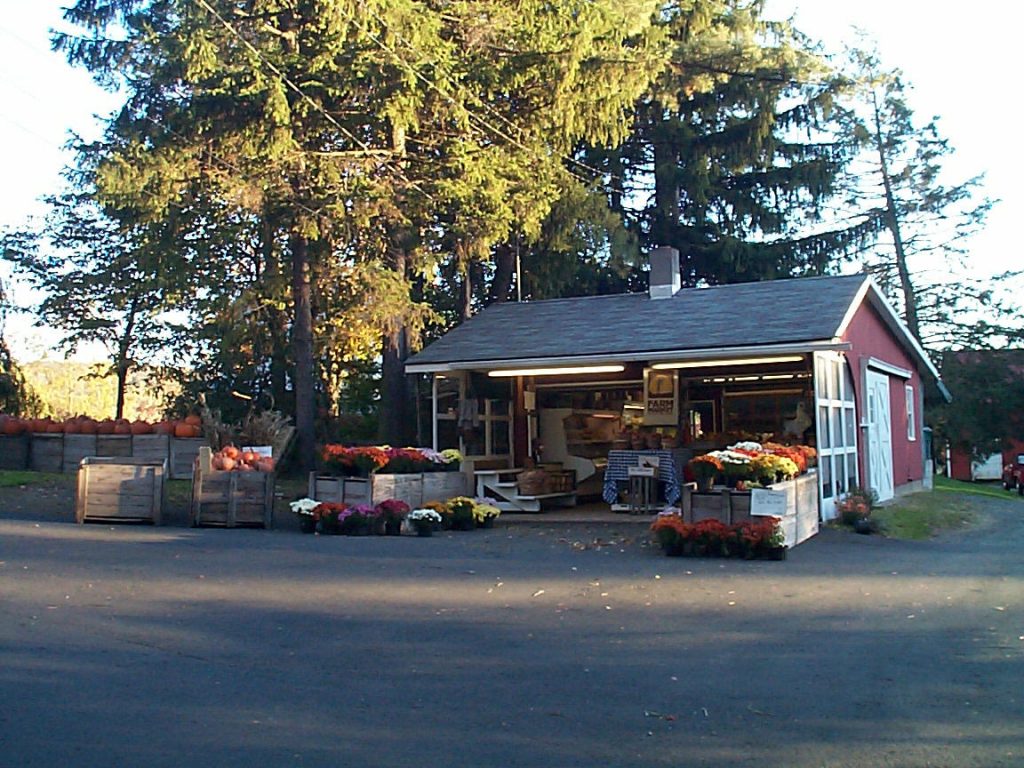 Photo Credit via Rockland Farms Alliance
This farm spans over 55 acres and has literally thousands of apple trees, so get ready to make a day of your visit. Dr. Davies is a very historic orchard, dating back to 1891. If you choose to visit in September or October, don't miss the daily hay rides and faux pumpkin patch, where you can pick your own small sugar pumpkins.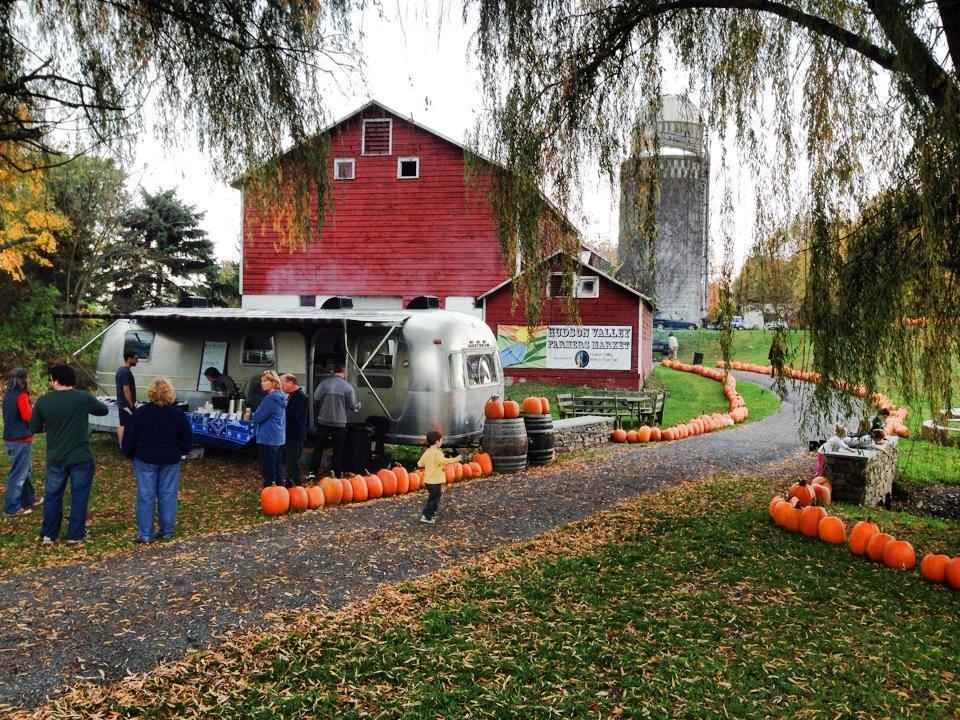 Photo Credit via New York Haunted Houses
If you care most about the scenic views, Greig Farms is a must for you. With views of the Catskill Mountains, it's the perfect spot for picture taking and feeling like you're faraway from the city even though it's only approximately 2 hours outside of Manhattan. In addition to apple picking, Greig Farm offers visitors the opportunity to stock up on fresh raspberries, seedlings and pumpkins.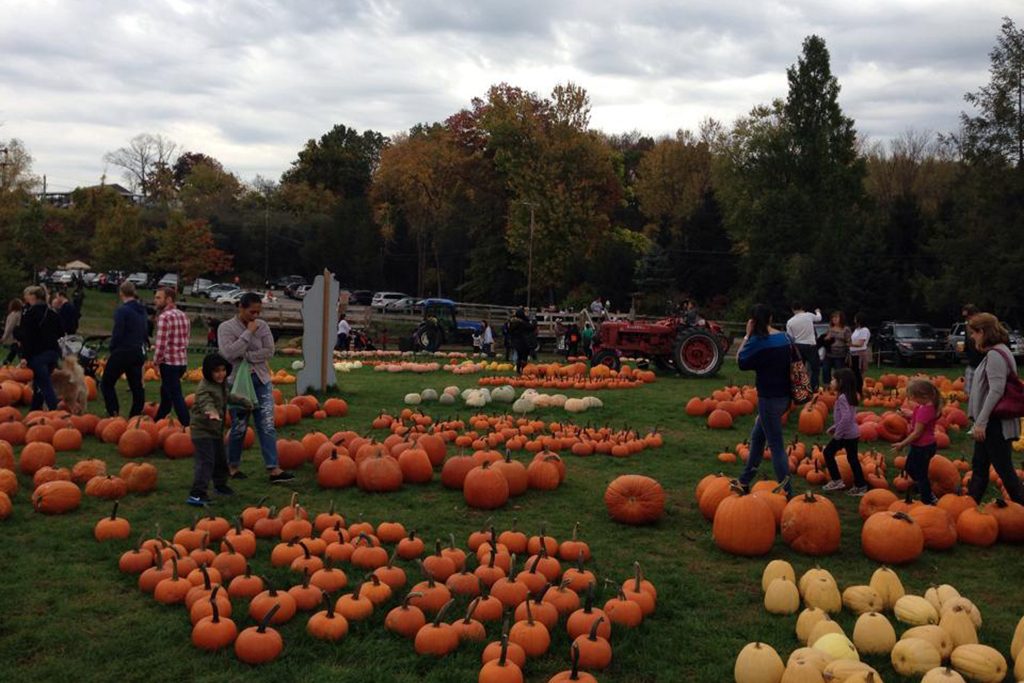 Photo Credit via Time Out New York
Every weekend in September and October, this family-owned farm hosts its own Fall Festival complete with hay rides, live music, farm animals and apple cannons. In addition to these festive activities, there is a wide variety of types of apples to choose from including munching favorites like McIntosh and Gold Delicious.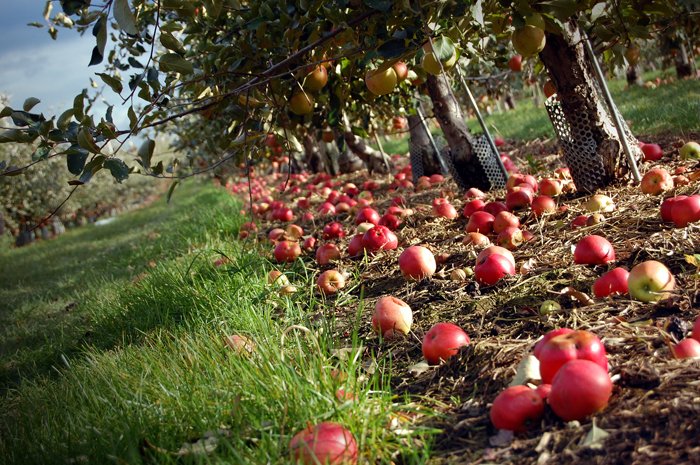 Photo Credit via The Daily Meal
Three generations run this family owned farm in the quaint town of Newburgh, New York. Depending on the time of year, produce available includes eggplants, Indian corn, pumpkins and, of course, apples. Apple picking is the main activity at Lawrence's Farm and Orchard, but visitors can also ride in a horse drawn carriage and take in views of the impeccably kept farm.
When you're planning your adventures for this fall, be sure to pencil in time at one of these top notch orchards to escape the city and stock up on local, seasonal produce.