Tomorrow, tomorrow!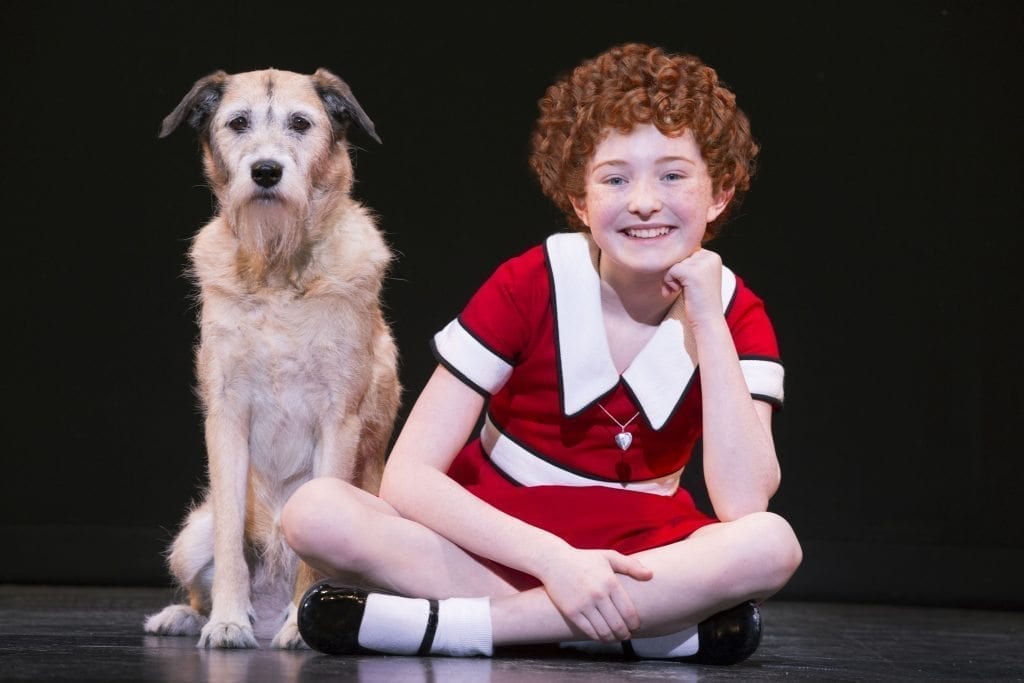 ANNIE'S back and she's better than ever. The irrepressible, highly optimistic ANNIE, based on the 1977 Tony Award-winning show, is now playing at the Cadillac Palace theatre through November 13. This new production is bolder, brighter and even more fun than the original.
The sets are gorgeous, the music delightful and the little orphans, particularly Bunny Baldwin as Molly, are just adorable. Tori Bates as ANNIE has a great voice and inspires a whole new generation of girls. Gilgamesh Taggett has been playing the role of "Oliver Warbucks" on the international tour of Annie for three years. And of course, Sandy the Dog was perfect and stole the show. Best loved songs include: "It's a Hard-Knock Life," "You're Never Fully Dressed Without a Smile," "Easy Street" and "Maybe." Guaranteed you'll leave the theatre singing the eternally optimistic, "Tomorrow."
The award-winning production includes songbook by Thomas Meehan, music by Charles Strouse, lyrics by Martin Charnin and choreography by Liza Gennaro, who incorporated selections from her father Peter Gennaro's 1977 Tony Award-winning choreography.
This is an ideal show for introducing your children to a love of musical theatre. Lots of kids were dressed up as ANNIE or in other costumes. It's a great night of theatre for the whole family.
Tickets for ANNIE at the Cadillac Palace, 151 West Randolph Street, are available at the Broadway In Chicago Ticket Line at (800) 775-2000, all Ticketmaster retail locations and online at  www.BroadwayInChicago.com.
Next up for Broadway in Chicago is "Finding Neverland" playing November 22 through December 4.