Chicago is a city that is rife with history. It's a city that burned to the ground and was rebuilt entirely and has sports teams that have won all the major trophies in their leagues. It's a city with an iconic skyline, world-renowned art, museums and was a city that was steeped in Prohibition crime.
It's also a city that has launched many acting and writing careers through theatre.
That theatre history is not only the subject of Mark Larson's new book but also of his presentation this Monday, January 6th, at the Harold Washington Library. Since 1953, Chicago has cultivated a theatre community that has gone beyond hosting touring companies of New York's latest shows. It has become its own living, breathing entity that has evolved to encompass more than half of the city.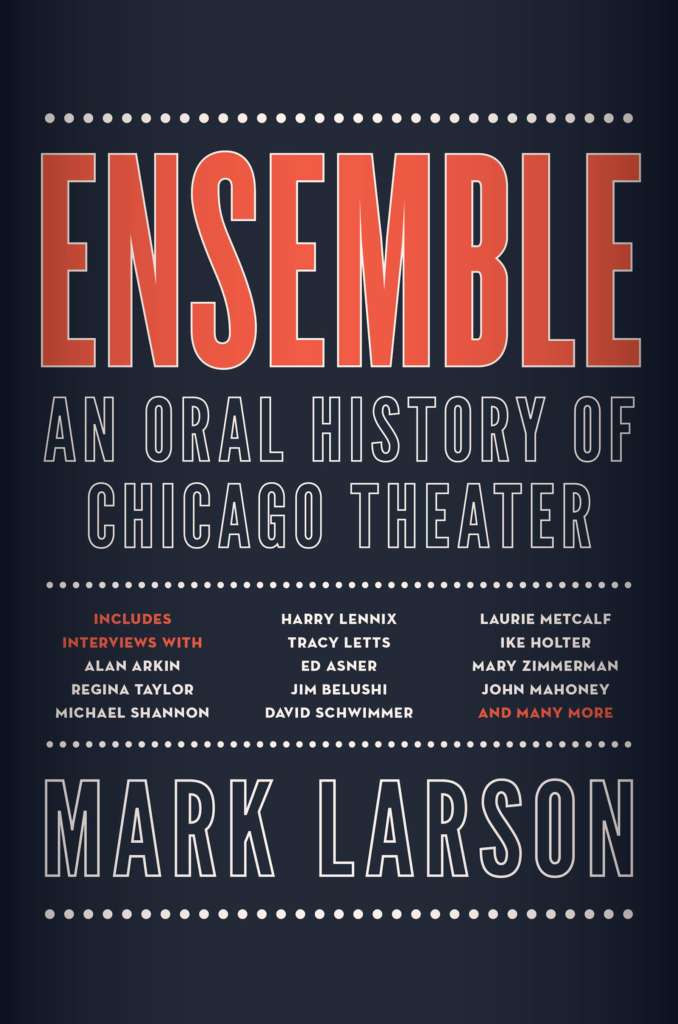 Author Mark Larson will be taking the audience through the community's 65-year history that draws on interviews and major milestones that explore the beginnings and all the way to where the city is today: a major influence on the entertainment industry. He will share some of those interviews with the likes of Academy Award-nominated actors Laurie Metcalfe, Alan Arkin, Michael Shannon, and Gary Sinise, as well as Julia Louis-Dreyfus and Harry Lennix.
This free event will be on a first-come, first-seated basis. The doors will open at 6 pm. Copies of his book Ensemble: An Oral History of Chicago Theater will be sold exclusively through Page 1 Books and Larson will stay after the presentation to sign copies.
If you're unable to make it, don't worry! The library will have a display the following Monday, January 13th of artifacts and documents that helped Larson with his research.