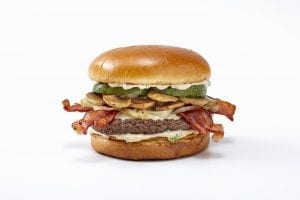 Dubbed the "tastiest idea to ever come out of an American road trip," America's Dogs & Burgers is Chicago-made but all-American in spirit. This family owned restaurant known for their hot dogs inspired by American cities has operated for 23 years and built four locations, with a "fresh-never-frozen" motto and focus on in-house ingredients that have served them well. Recently, the local chain has decided to expand their menu, rolling out a whole new set of regionally-inspired eats with distinct flavor profiles so that customers can enjoy the uniqueness of American food from coast to coast.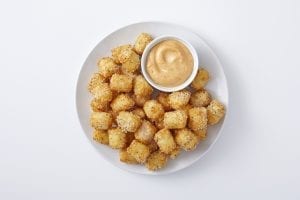 Some of the new menu items at AD&B include the Santa Fe Hot Dog, an all-beef Vienna hot dog with hardwood-smoked bacon, chipotle aioli, caramelized onions, beer battered jalapeño caps and cotija cheese on a Texas toast roll. Aside from hot dogs, the chain offers a sling of juicy burgers. One of the new ones to sink your teeth into is the Ghost Burger, made with hardwood-smoked bacon, spicy ghost pepper cheese, guacamole and onion strings on a butter brioche bun. With the debut of a new chicken sandwich and a selection of salads and sides from jalapeno caps to sweet potato fries to top it off, there's no shortage of delicious new experiences on this new menu.
An upcoming revamp of the brand's location on Randolph Street along with its current call for franchisees has put AD&B in a prime spot for growth, both locally and nationally. Make sure to get a taste of what's on its way to becoming a fresh American food staple.