Al's Beef is turning 80 on October 18th!
And they know just the right way to celebrate.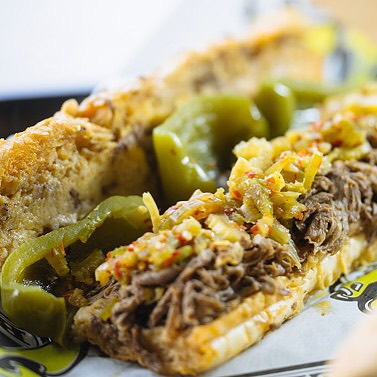 In the 80 years since its original location was founded in Chicago's Little Italy neighborhood, Al's Beef has expanded into a city-wide institution. Serving up now-iconic Italian beef sandwiches wet, dry, and hot from day one, this local favorite has become practically synonymous with our city's food. And we couldn't be more grateful.
That's why, in honor of the chain's 80th birthday on October 18th, the Chicago City Council has officially declared tomorrow "Al's Beef Day." From 11 am to 7 pm on Thursday, all participating Chicagoland Al's locations will be selling regular-sized beefs for just 80 cents a pop!
So whether you're in the mood to celebrate, or just in the mood for a good lunch, swing by on October 18th for a taste of a true Chicago legend on the cheap.
Featured Image Credit: Al's Beef Facebook
[/vc_column_text][mkd_button size="huge" target="_self" icon_pack="" font_weight="" text="DOWNLOAD THE URBANMATTER APP TODAY" link="https://urbanmatter.com/app/" custom_class="lefttext"][/vc_column][/vc_row]