"Let the good times rove."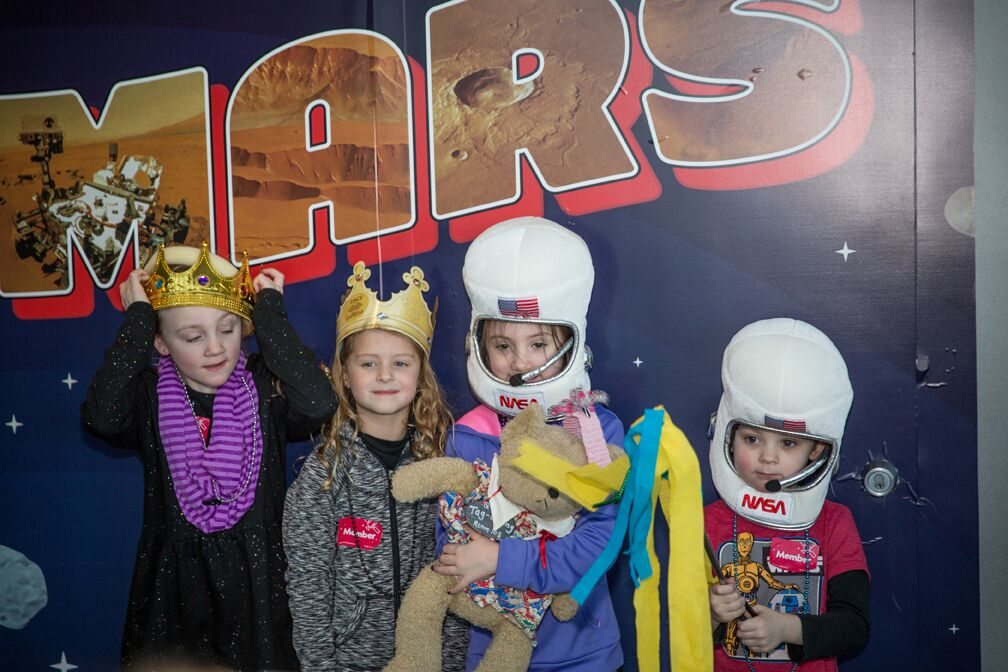 This weekend the Adler Planetarium will open its doors to the public in celebration of Fat Tuesday for their "Mars-di Gras" exhibit. But, the Planetarium is taking the holiday one giant leap past mankind, so expect to find a lot more than beads and paczkis here. The exhibit, which takes place on Saturday, February 25, and Sunday, February 26, will feature The Red Planet, Mars.
The family-friendly Mars-di Gras exhibit, free with museum admission, includes activities geared towards helping children understanding what life would be like on Mars.
Exhibit Activities
Martian Masquerade: Design and decorate your own Martian mask to wear in a Mars-di Gras parade!
The Magnificent Mars Glider Mission: Engineer and test your own Mars glider and try to land it on the surface of Mars.
Red Planet Race: race through a Martian obstacle course in your own space suit.
See It To Believe It: see a massive, three-dimensional view of Mars' landscape.
Dare to Compare Bean Bag Toss: Play a game of bean bags weighted to compare gravity on Earth and Mars.
The Great Crater Drop Challenge: Create your own crater and try to drop it in Martian dirt.
Mars Encounter: Meet a Mars specialist for some science experimentation in the Jet Propulsion Lab.
Rover Robotics: Move your own rover around Mars' surface.
Mars Encounter in the Community Design Lab: Join Lyle Tavernier, Educational Technology Specialist from NASA's Jet Propulsion Laboratory, for 15-minute Mars talks, an up-close look at Mars stuff, and the chance to tackle a real-world space engineering challenge.
Mars-di Gras Selfie Spot: Snap and share your experience with the tag #AdlerMarsDiGras.
Mars Pop-up Labels Scavenger Hunt: Solve Mars-themed riddles on a 10-clue scavenger hunt around the museum.
Mars-di Gras Parade with Jazz Band: Celebrate the holiday by enjoying a band who will parade around the museum each day at 12pm and 2pm.


Details

Check the Planetarium's Mars-di Gras flyer for location, hours and other information.