Once again, the lights come on this Tony-and Pulitzer Award Winning Musical of  A Chorus Line in Chicago by the Porchlight Theatre Company. This show has so much energy, power, and passion, you could send it to the moon! Now playing at new digs in the Ruth Page Theatre, 1016 N. Dearborn, the show has been extended through May 31.
Winner of 9 Tony Awards and the Pulitzer Prize, "A Chorus Line" features a memorable score by Marvin Hamlisch, lyrics by Edward Kleban, with a book by James Kirkwood, Jr. and Nicholas Dante. The show is directed for Porchlight Music Theatre by Brenda Didier, choreographed by Christopher Chase Carter with music direction by Linda Madonia. This musical is a singular sensation that features incomparable music including "What I Did for Love," "One" and "Dance Ten, Looks Three." You'll leave the theatre singing.
This classic work has been electrifying audiences around the world since it made its debut in 1975 with humanity and empathy. The stage is empty. The hopeful performers come out. The director wants to get to know them as people. It's a show you can believe in as 17 dancers bare their souls in a chance to win a part in a new Broadway musical and a "chance to dance for you."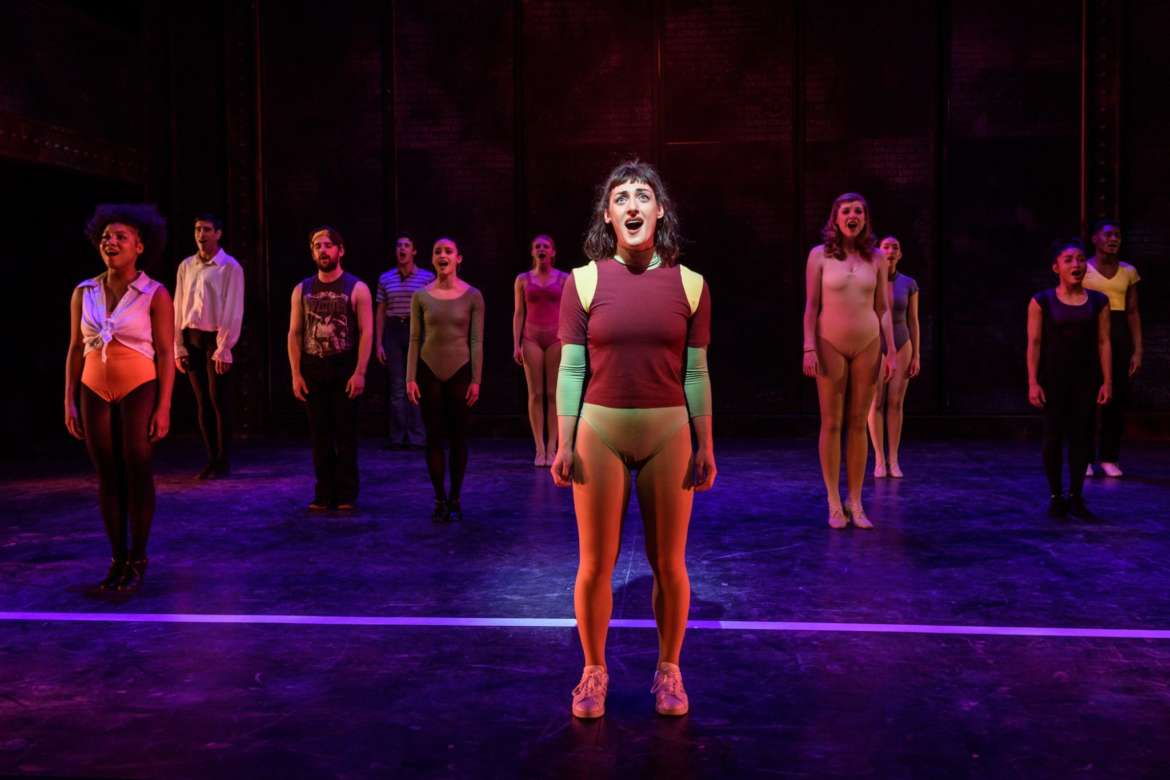 To succeed, cast members must all be a triple threat – able to sing, dance and act, with emphasis on the dance in "A Chorus Line." This powerful troupe has enough energy to launch a space ship. Can they catch the director's eye? Standouts include Terrell Armstrong as "Richie Walters" whose gymnastics feats are incredible and Taylor Lane as "Judy Turner" who's got it all.  Laura Savage as "Cassie" has the longest dance solo and carries it off with grace and beauty. Adrienne Storrs as "Diana Morales" is funny, real and boy, can she sing!
In this production, director Zack has more compassion for his dancers and really seems to care about them. From the audience, you'll be cheering them on and picking your own favorites. In the end, Zack can choose only 4 girls and 4 boys. Such is life in the theatre. 5-6-7-8!
Regular performances for A Chorus Line are Thursdays at 7:30 p.m., Fridays at 8 p.m., Saturdays at 4 p.m. and 8 p.m. and Sundays at 2 p.m. with an added performance on Wednesday, May 1 at 7:30 p.m.; added weekday matinees Thursday, May 9 and May 16 at 1:30 p.m. and Sunday, May 26 at 6 p.m., and Tuesday, May 28 and Wednesday, May 29 at 7:30 p.m.  Tickets are $39 – $66. The show runs 2 hours and 10 minutes without intermission.