Illinois folks can hit the links once again as of May 1st. While the shelter-in-place is still in effect until the end of May, state officials have given the green light to reopen certain non-essential operations, including golf courses.
Golfers are expected to follow strict social distancing guidelines. Some things to know before you tee up: only twosomes are allowed right now, no golf carts (but feel free to bring your own pull cart), and clubhouses will remain closed. So without further adieu, check out our list of the top eight public golf courses near you in Illinois where you can get your swing on today!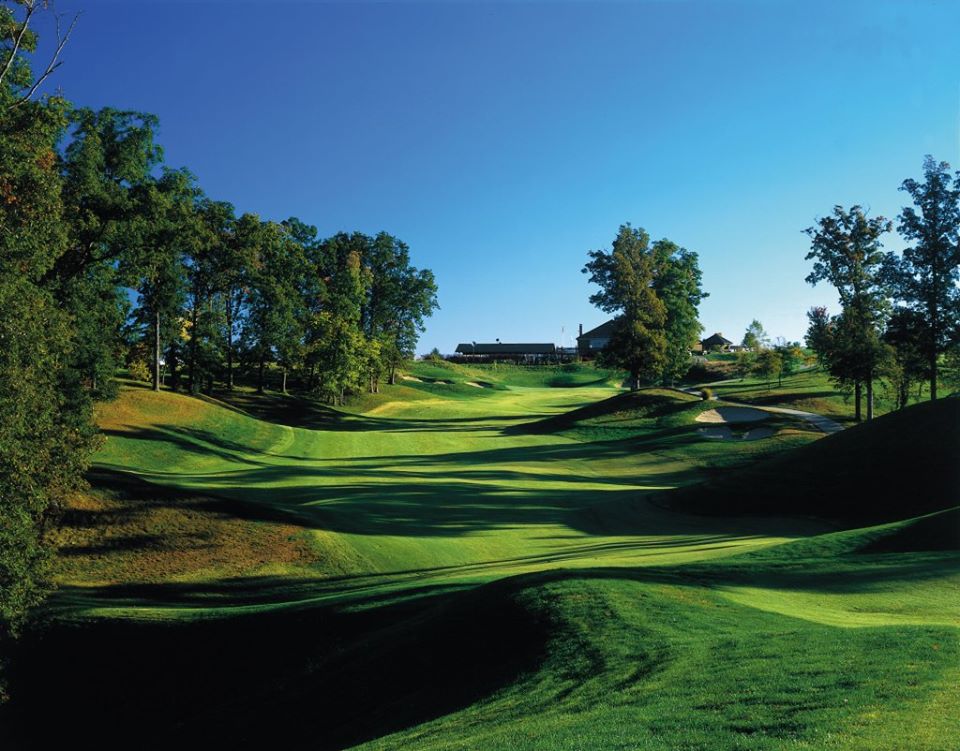 Annbriar Golf Course | Waterloo
Enjoy the outdoors and scenic landscapes while also working up a sweat on Annbriar Golf Course. Work your way through 18-holes and 6,841 yards of golf. This public golf course near you is open daily until 6 pm — book online to schedule a tee time.
Cantigny Golf | Wheaton
As one of the finest courses in the Midwest, this 27-hole championship fairway offers breathtaking views and an energizing round of golf. Review the 2020 regulations then book your tee time online.
Aldeen Golf Course | Rockford
This may be one of the best public golf courses near you in Illinois because of its weeping willows and stone arched bridge. This gorgeous 18-hole green feels like it belongs in a storybook. Brush up on current restrictions then book your tee time online.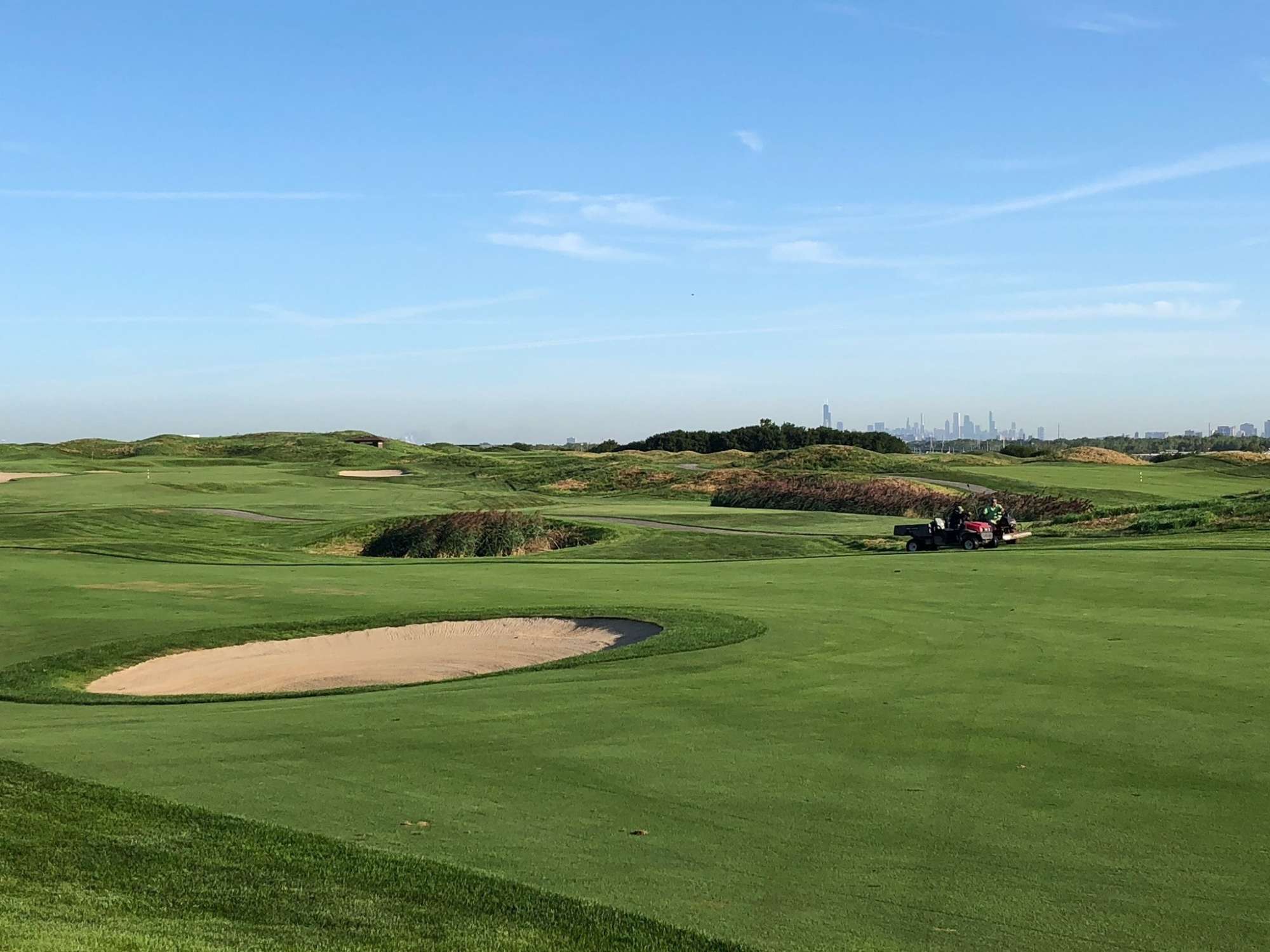 Starboard at Harborside International Golf Course | Chicago
Popular publications like Golf Digest, GolfNow, and Golfweek regularly review Starboard as one of the best in Illinois. This moderately difficult yet exciting course offers 18-holes and expansive greens, perfect for the amateur or seasoned pro. Harborside is open daily until 9 pm and you can book your tee time online.
Blackstone Golf Club | Marengo
This lush golf course sits on 26+ acres of protected wetlands with bentgrass fairways and a natural environment. Take on 18-holes with a friend or loved one. You can prepay and grab your tee time online.
Dubsdread at Cog Hill Golf & Country Club | Lemont
Golf Digest named Cog Hill one of "America's 100 Greatest Public Golf Courses." With meticulously maintained grounds and a challenging round of 18-holes, it comes as no surprise. Book your tee time online.
Bonus: if you work up a hunger, you can get takeout from the Main Clubhouse between 8 am and 2 pm.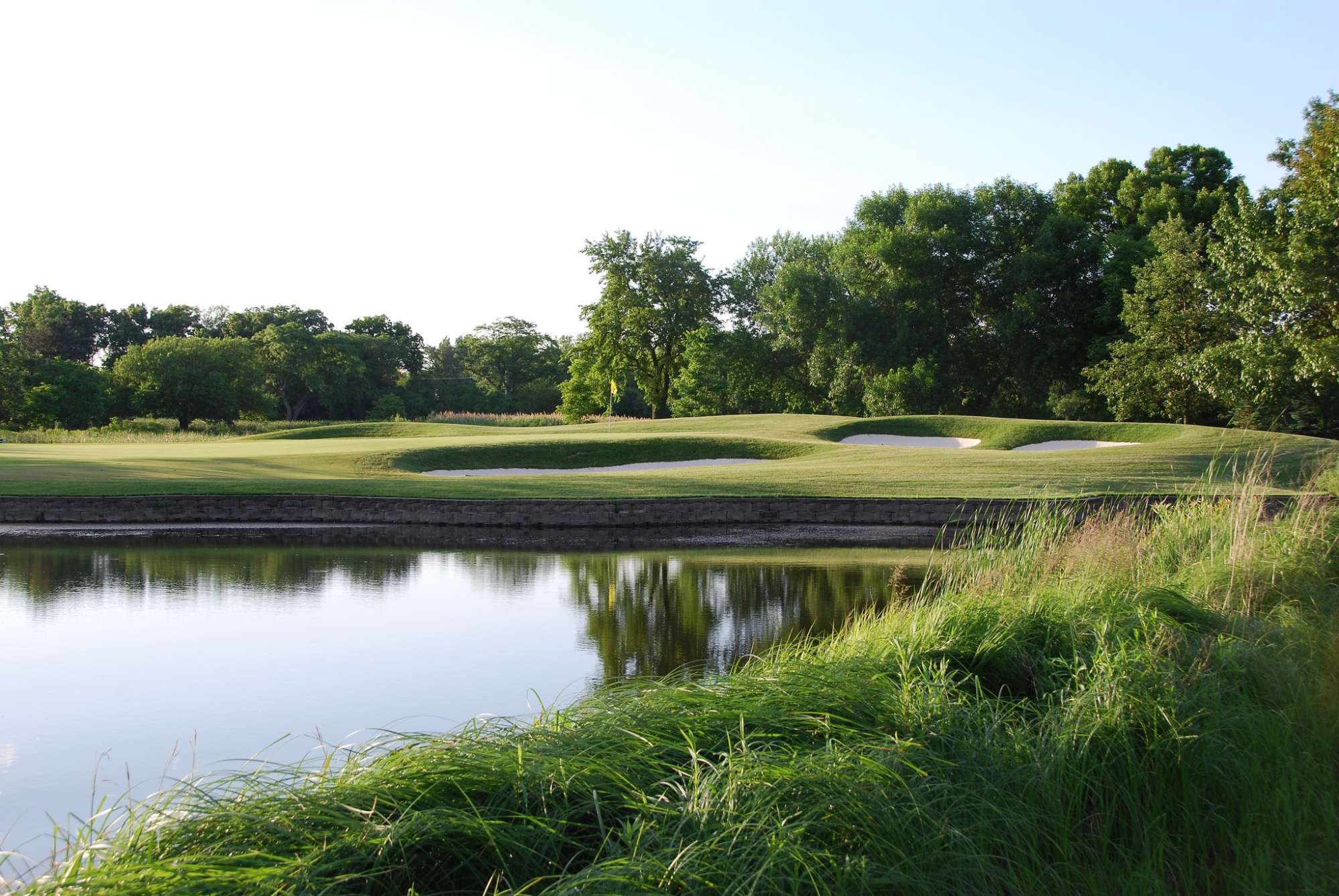 Arrowhead Golf Club | Wheaton
Stunning greens, mature trees, and sprawling waters make this 27-hole public golf course in Illinois. Tee times are up for grabs between 9 am and 5 pm — call ahead to book yours at 630-510-5075.
Bolingbrook Golf Club | Bolingbrook
Peppered with seven lakes and rolling hills, this peaceful 18-hole golf course lies somewhere between easy and difficult, making it ideal for every golfer. Open daily between 9 am and 9 pm, you can book your tee time online.