The classy Chicago neighborhood of Gold Coast is the perfect spot to get lunch or dinner while you are in the city. From relaxing cafes to upscale dining rooms, the Gold Coast area provides a place to decompress with delicious food. Keep reading to discover the 8 best restaurants in Gold Coast!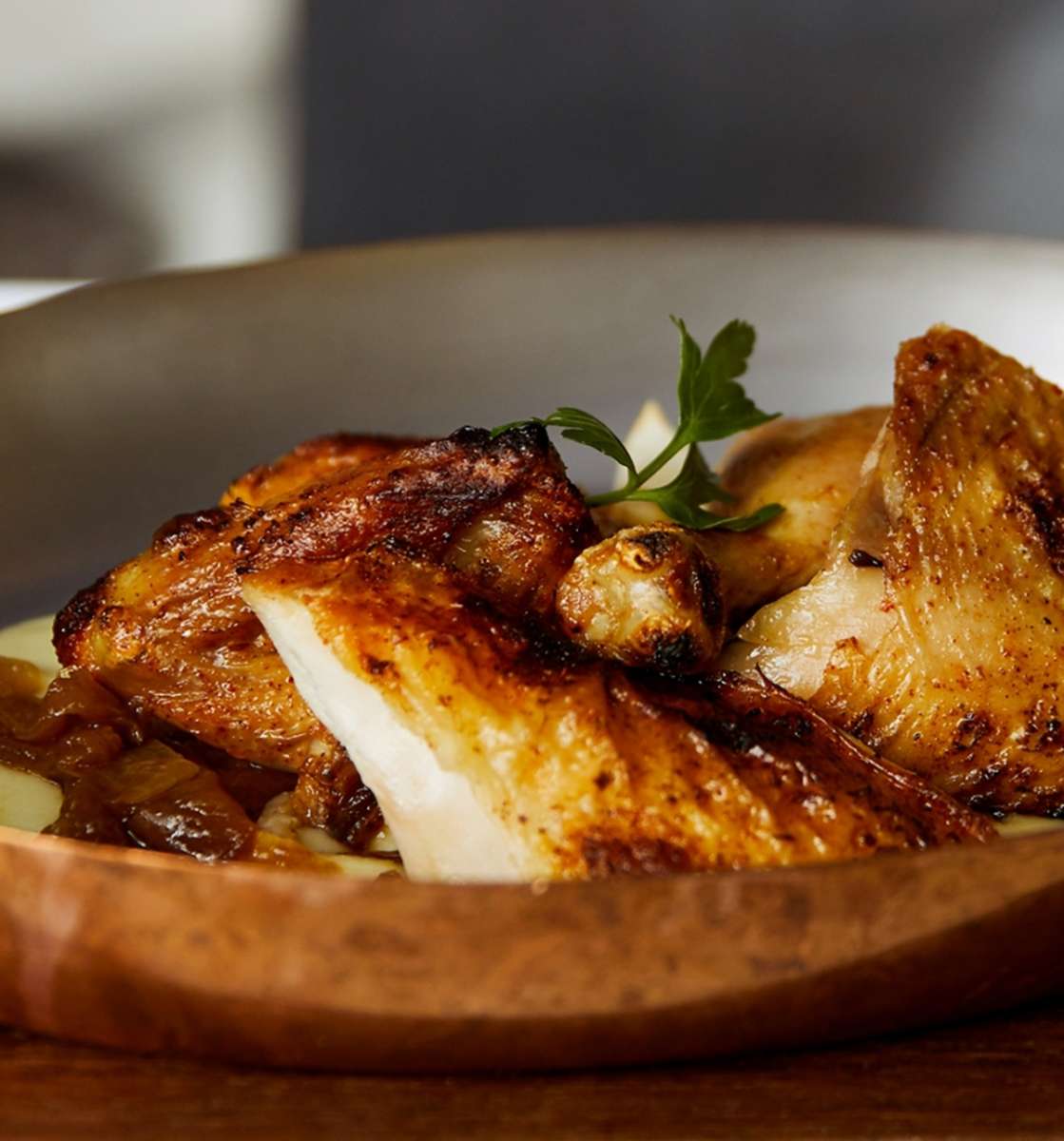 1300 N Dearborn St, Chicago, IL 60610
Unwind during your lunch break at 3 Arts Club Cafe, a stylish restaurant located inside the posh home-furnishing store Restoration Hardware. With giant olive trees, comfortable couches, and trickling fountains, the restaurant offers a serene place to pause during a busy workday. Try their famous truffle butter grilled cheese or opt for something lighter, like a salad or cheese board. 
52 W Elm St, Chicago, IL 60610
You'll know when you've arrived at Blue Door Kitchen & Garden. The renovated carriage house brings all of the charm of the southern countryside to the midwest, complete with a welcoming blue door. The menu at this quaint restaurant in the Gold Coast features southern eats such as fried chicken, deviled eggs, and mac and cheese. On a warm summer day, grab a seat on the courtyard patio to soak in the sunshine.  
1031 N Rush St, Chicago, IL 60611
Tavern on Rush sits on the lively Rush Street in the center of Gold Coast. Their wide variety of traditional American fare includes steak, pork chops, seafood, salads, and more. At this lunch spot, everyone is sure to find a mouthwatering meal to enjoy.
57 E Oak St, Chicago, IL 60611
Open since 1996, this Chicago staple serves a French Colonial style of Vietnamese food like classic pho and Cha Gio, a tasty version of fried spring rolls. Tropical palm trees and woven chairs create a soothing ambiance to spend the lunch hour before diving back into work tasks.
1028 N Rush St, Chicago, IL 60611
Grab a juicy steak or burger at Gibsons Bar & Steakhouse for the quintessential Gold Coast experience. The old-school dining room at this restaurant in Chicago features red leather booths and wooden floors for a simple lunch that spotlights their famed steak. If you're feeling bold, round out your lunch with a giant slice of their decadent Texas Pecan pie.
1024 N Rush St, Chicago, IL 60611
Another Gold Coast staple, Hugo's Frog Bar & Fish House sets up shop in the heart of the neighborhood. Their signature dishes include oysters, crab legs, and of course, sautéed frog's legs. Their lovely outdoor seating on the front sidewalk provides the perfect place to sit and people-watch during a bustling lunch hour.
1015 N Rush St, Chicago, IL 60611
Visit Nico Osteria to enjoy an imaginative and fun take on Italian seafood. The dimmed lighting and warm colors inspire an inviting atmosphere to lunch away. Grab a seat at the bar surrounding the open kitchen to watch how the dishes, like the pan-seared scallop and bucatini carbonara, come to life.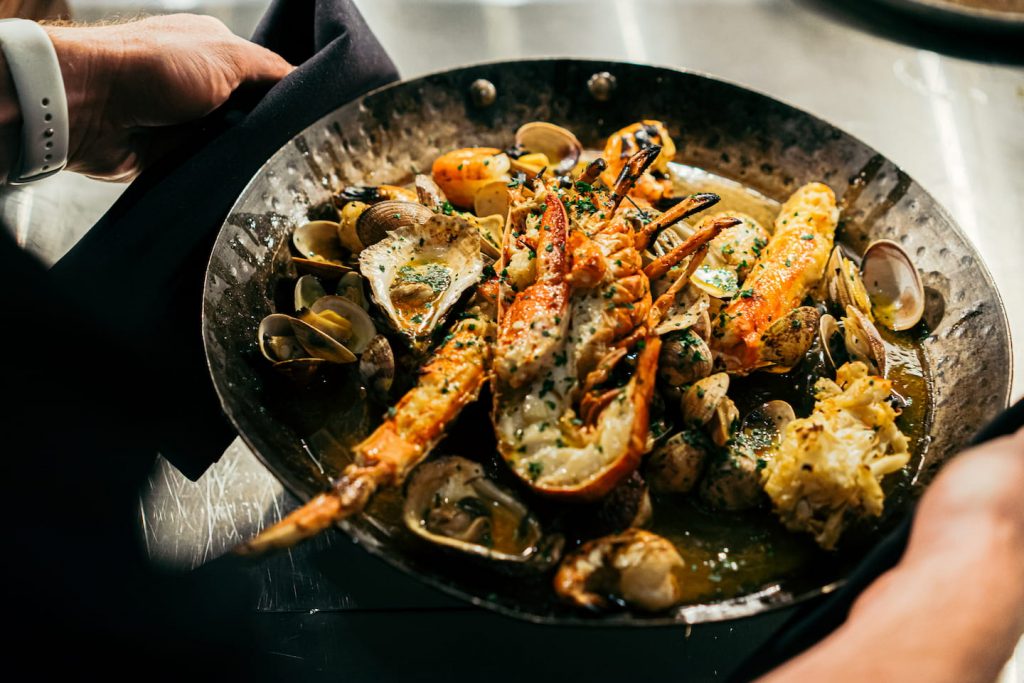 8 W Maple St, Chicago, IL 60610
Maple & Ash considers themselves a modern, wood-fire take on the classic American steakhouse. The creative menu and impeccable service at this restaurant in the Gold Coast make them one of the top spots for a fancy and elegant work lunch or dinner. Maple & Ash is without a doubt one of the best restaurants in the area any day, any time.
Featured Image Credit: 3 Arts Club Cafe