Be a Cheese-Whiz at the 6th Annual Pastoral's Artisan Producer Festival
It's a grate way to spend Saturday, April 30!
Come sample Artisan Cheese, Bread and Wine from almost 100 purveyors at the 6th Annual Pastoral's Artisan Producer Festival. This free food & drink festival takes place at Chicago French Market (131 N. Clinton Street) from 11:00 a.m. to 3:00 p.m. includes presentations from four renowned James Beard-nominated Midwest chefs.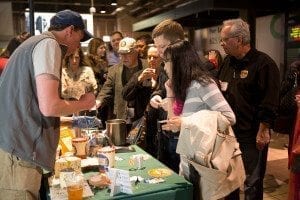 The Best Things in Life are Brie!
One of the largest free events of its kind in the Midwest, this culinary affair celebrates award-winning artisan producers and vendors of high-quality food and beverages. Grab a sample from participating cheesemakers, charcuterie and confection producers and other featured purveyors throughout the day.
Featured producers include:
• Food – Avalanche Cheese Company (CO), Boxcarr Handmade Cheese (NC), La Quercia Cured Meats (IA), Lemon Bird Preserves (CA)
• Wine – Alloy Wine Works (CA), Firelands Winery (OH), Giornata (CA)
• Beer/Spirits – Ale Syndicate (IL), CH Distillery (IL), Half Acre Beer Company (IL), Letherbee Distillers (IL)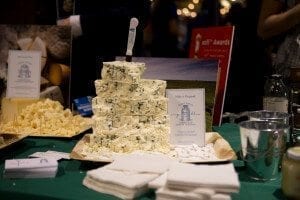 Sharp Chefs
In honor of the James Beard Awards Weekend, this year's stage program will feature four renowned James Beard Nominated Chefs from the Midwest, including Chicago's own Chef Erling Wu-Bower of Paul Kahan's Nico Osteria and Chef Tori Miller of Madison's renowned L'Etoile. As you sip and savor, listen to these culinary experts discuss their approach to sourcing product and their appreciation of artisan producers.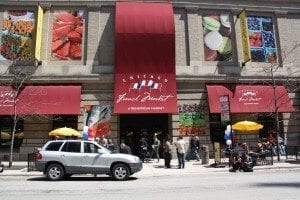 Aged to Perfection
Greg O'Neill and Ken Miller, co-founders/co-owners of Pastoral Artisan Cheese, Bread & Wine, created the annual event to shine a light on the Chicago French Market and Specialty Food Association,  all sponsors of the event. Said O'Neill, "the festival is the perfect opportunity for guests to meet the passionate, talented producers who make these amazing foods and libations and to truly understand their stories and the hard work and passion that goes into making them."
The festival requests a $5 donation at the door with proceeds to equally benefit the Daphne Zepos Teaching Award, a scholarship fund for aspiring cheese professionals and Purple Asparagus, a Chicago non-profit that educates children, families and the community about good eating. For more information about the festival, including a complete list of participants, visit www.pastoralartisan.com/artisanproducerfestival