If you're looking for a peaceful way to spend some time outdoors, why not go kayaking around Chicago? You won't be avoiding the blazing sun, but at least you'll be on the water! Whether go with a group or go alone, kayaking is the perfect combination of exercise and relaxation. Feel the sun warming your face and ride the currents of our local waterway for a summer adventure. Are you ready? 
1603 N Lake Shore Dr, Chicago, IL 60611
As one of the original Chicago kayak and paddleboard suppliers, Kayak Chicago is a great city kayaking option. With guided tours like the Architectural Tour, City Lights Night Paddle, Fireworks Tour, and Lake Shore Skyline paddle, each trip through Chicago's waterways is breathtaking. If you enjoy a walk down the Loop, you'll definitely enjoy the chance to see the city from a new perspective on the water?
Rental options at Kayak Chicago include single and double kayaks, paddleboards, and small electric boats. We, of course, recommend the kayaks to get a workout in while you take in some great views. 
500 N Kingsbury St, Chicago, IL 60654
If the Chicago River is your dream destination for a warm, summer daycaytion, stop by Wateriders and rent a kayak for the occasion. Wateriders offers themed tours like Ghosts and Gangsters and Moonlight Paddles in addition to their historic tours. Founded in 1997, Wateriders was the first of its kind and continues to encapture visitors each season with excitement.
Fun fact: since the launching dock is located right under the Kinzie Street bridge, you're right in the middle of all the fast-paced action of the Loop, and can peoplewatch along the Chicago Riverwalk from the Chicago River.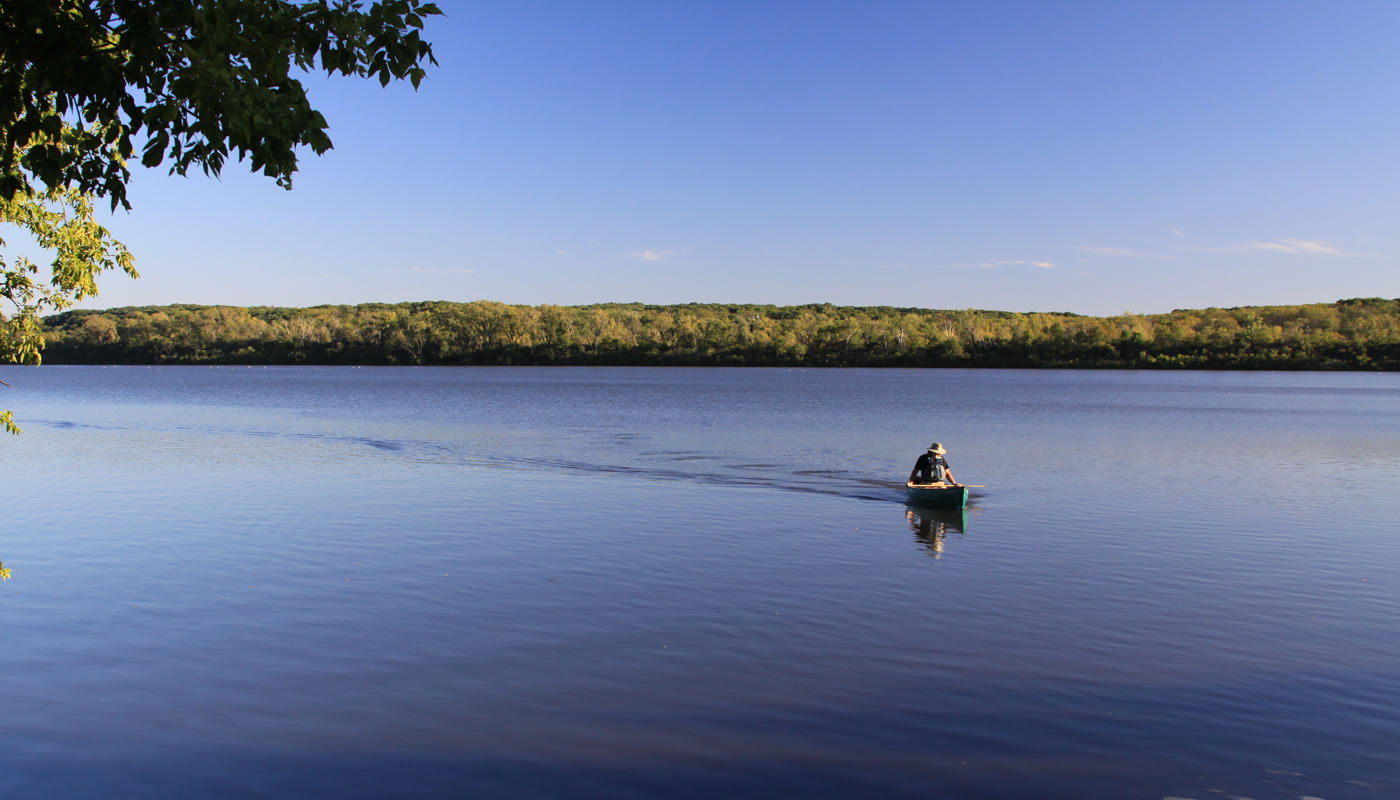 E Higgins Rd/Rte 72, east of I-290/Hwy 53, Cook County, IL 60007
A bit Northwest of the city you'll find Busse Woods. Not only is this a great spot for an Afternoon Picnic, but they also have a boat rental service to take a kayak out on one of their scenic lakes. Enjoy the peace of the water without hearing the El go by or cars honking non-stop, this is what the suburbs is all about. Just west of 290 and 90, getting to Busse Woods from the city is a breeze, and while Busse Woods is like taking a step out of society (in a good way), there's tons of restaurants, shopping, and activities to check out after your kayak trip.
1 E Wilson St, Batavia, IL 60510
Did you know that just outside of Chicago, you can find a river that stretches 202 miles? Easily accessible and long enough for water-based activities like boating, swimming, and you guessed it, kayaking, there are tons of places to spend the day kayaking. Kayak Myak rentals have three Put-in points: Batavia, South Elgin, and Carpentersville.
You might not think that a trip to Batavia could involve so much fun on the water, but giving Kayak Myak a call will ensure that your day starts with a leisurely glide down the Fox River, and ends with the desire to take another trip as soon as possible.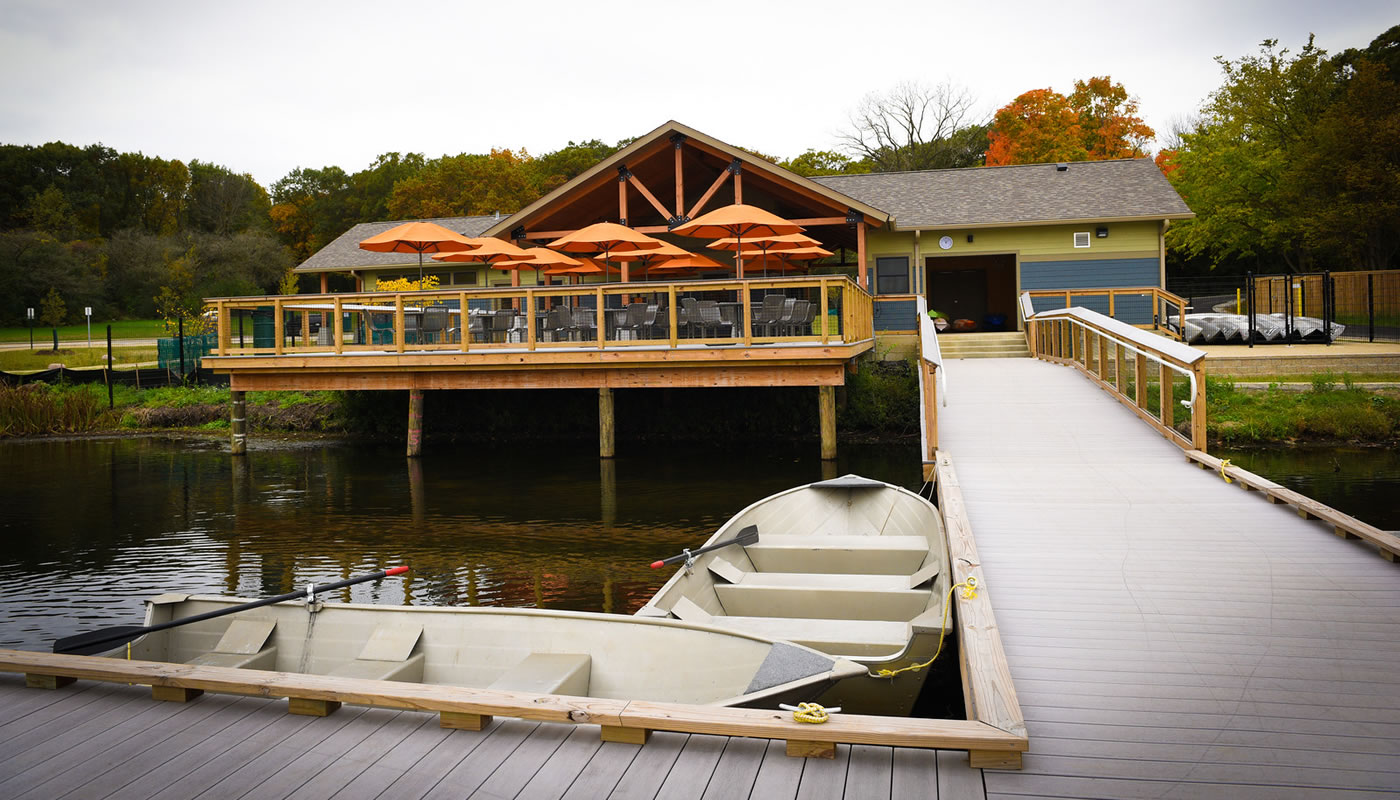 9600 Wolf Rd, Willow Springs, IL 60480
Maple Lake in the Southwestern suburb of Willow Springs is quite possibly the most picturesque place to rent a kayak to spend a day. With single and tandem kayaking available, you can take some time to be alone, or, like me, force your mom to join you on a kayaking adventure that'll leave you laughing and her annoyed.
Kayaks are first come, first serve and the facility highly encourages calling ahead to ensure you can get out on the water at your preferred time. After your water activity, spend some time walking about the forest preserve that surrounds Maple Lake to soak in the best sights and sounds that a summer day has to offer.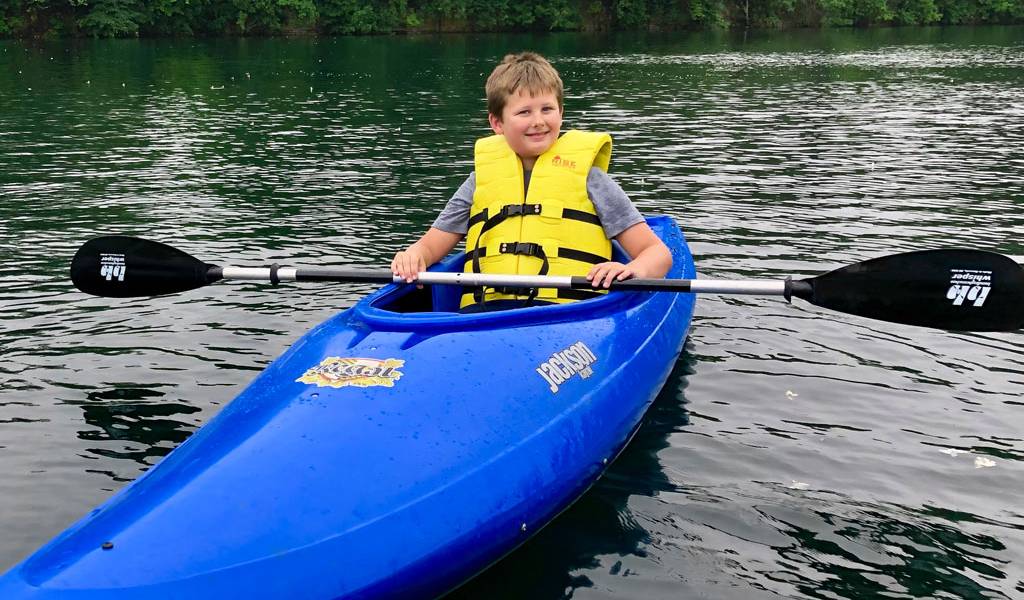 2436 S Washington St, Naperville, IL 60565
Being one of the biggest suburbs in the Chicagoland area, Naperville has it all. Visit the various restaurants and shops at the walkable downtown, or hit the water for a cool summer date. Naperville is a great place to go kayaking around Chicago thanks to the many breathtaking forest preserves, including Whalon Lake, where Naperville Kayak provides kayak rentals to anyone wanting to take to the water.
If you're interested in fishing, Naperville Kayak does offer fishing kayaks for some time of peace catching fish and sun rays. The only other things you need to know are to bring sunscreen, wear a life jacket, and prepare to get wet! 
Featured Image: Kayak Chicago