Nothing is as exciting as a great thrifting find. As you purposefully stroll down each aisle, peek through each rack and pile until you get your hands on the next great vintage love — thrifting in Chicago is rewarding and tons of fun! If you love thrifting and are looking for the best stores to buy vintage items in Chicago, view our recommendations. You're only one click away from your next great find.
3020 N Lincoln Ave, Chicago, IL 60657
5404 N Clark St, Chicago, IL 60640
In Andersonville, Lakeview, and Oak Park, you'll find The Brown Elephant. Not only can you discover affordable fashion, home decor, and other fun finds, but you'll be supporting a good cause while you shop.
Opened by Howard Brown Health, all the proceeds are directly donated to the organization, whose work combines affordable healthcare and fighting for social justice. Along with making an exciting purchase, FREE HIV and STI screenings are available at each location, bringing affordable reproductive health that much closer to home. You can view the screening hours here! 
6130 N Broadway, Chicago, IL 60660
For quite literally everything vintage, head to Broadway Antique Market. Broadway Antique Market, or BAM, is Chicago's oldest and largest vintage store with everything from fashion to art to light fixtures. From Thursday to Sunday each week, you'll need at least a few hours for your trip to meander through endless aisles of vintage finds. With two levels, a trip to BAM feels like "stepping back in time", and is the perfect spot to find your new favorite top or the piece of furniture that ties your whole apartment together. 
1507 N Milwaukee Ave, Chicago, IL 60622
Life's all about the accessories, right? At Vintage Underground in Wicker Park, accessories are what they do best, buying and selling designer jewelry, costume jewelry, and sterling silver. If you're lucky, a trip to this vintage store in Chicago might result in an elegant piece from a popular designer like YSL or Tiffany's. More than likely, you'll be able to find your next piece of statement jewelry to wear daily or for special occasions. Vintage Underground has been in business for over 15 years, and has continued to build their reputation as one of the best places to buy vintage pieces from all over the city. 
1472 N Milwaukee Ave, Chicago, IL 60622
If you're looking for some upscale thrifting, head to Store B Vintage. Owner David Ginople has years of experience working with high-end fashions and has been building his collection at the store since 2001. This vintage shop in Chicago features clothing, handbags, jewelry, and other accessories. The clothing and items are from some of the top names in fashion like Prada, Oscar de la Renta, and Chanel. Apart from clothing, Store B Vintage also features gorgeous home items like bakeware, barware, and seasonal decor at unbeatable prices!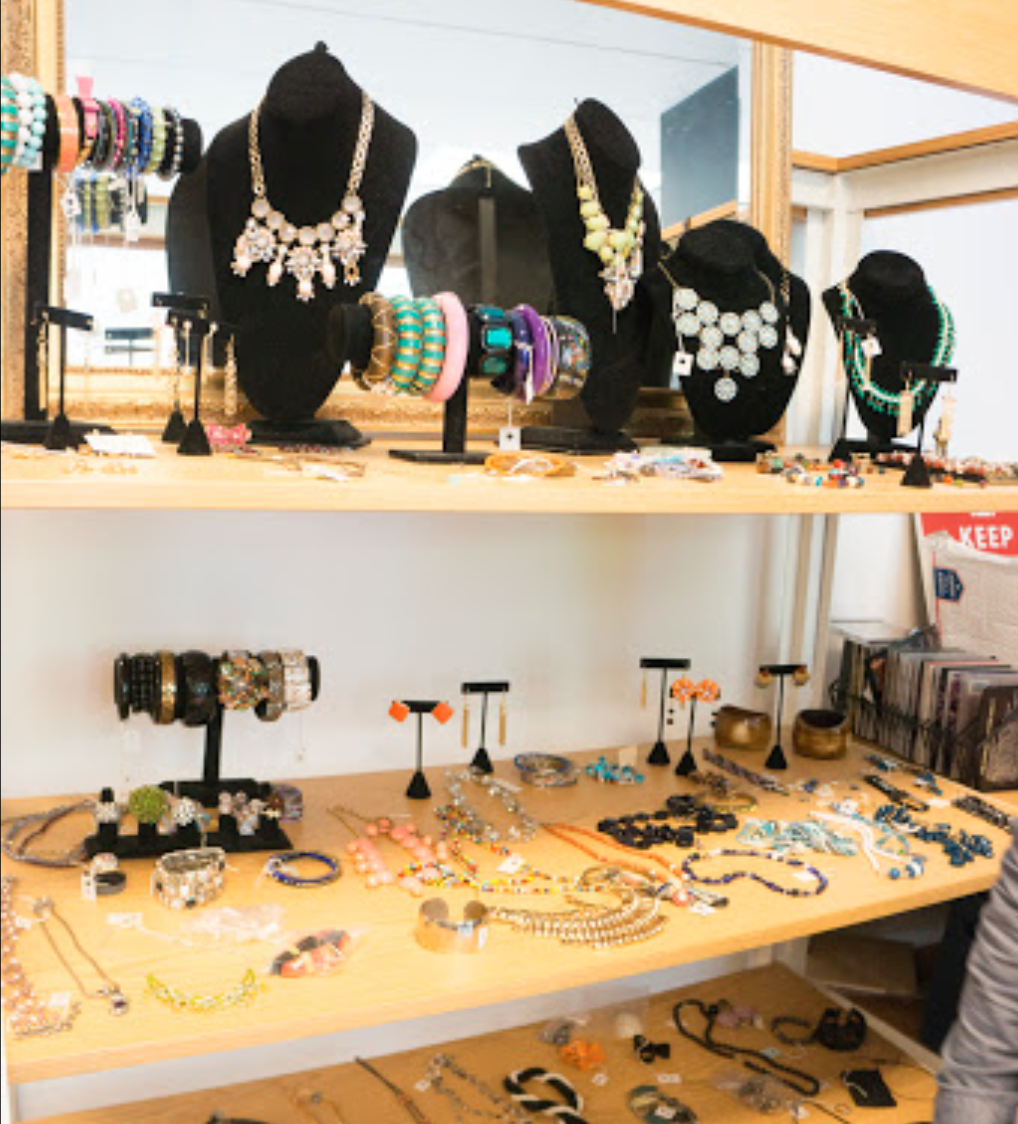 735 W Webster Ave, Chicago, IL 60614
As we know, thrifting can often be attributed to a great cause, and that's the case at Nearly New Thrift Shop, too! At this thrift shop, you can find almost anything you'd normally shop for, but all the proceeds here directly benefit the Marillac St. Vincent Community Outreach Program. With each purchase, your money can go directly to helping Chicago neighbors who live in poverty. They are also always looking for volunteers at the store and accept donations of common household items like books, linens, toys, shoes, and gently-used clothing. 
1664 N California Ave, Chicago, IL 60647
Let's Change Resale Shoppe brings a positive purpose to thrifting. The gently used items at this store buy and sell allows the store's parent organization, Army of the Kind, to send essentials to children in need worldwide. With the proceeds, children from Haiti, the Dominican Republic, Peru, and Burkina Faso are given life-changing access to education, nutrition, clean water, and shelter. Next time you're in the market for a new hat, belt, or sweater, consider stopping by Let's Change to find great pieces for a great reason! 
Featured Image: Vintage Underground