A bucket of beers at a sports bar. A fancy martini with the girls. A mezcal margarita during patio season. The right kind of booze can make your night even more fun! We know you all talk about spring wines, but there is way better stuff around! If you haven't had a pitcher of sangria from one of these six bars in Chicago then you, my friend, you are missing out. Save these hot spots for the next time you want to indulge in the sweet, sweet fruits of Sangria. 
2024 N Halsted St. Chicago, IL 60614
This Lincoln Park favorite offers the traditional drink of Spain made with wine, liqueurs, and diced fresh fruit. Feeling classic? Choose red or white for $28. Or try something different with white peach, passionfruit, or black raspberry flavors for $29. You can also try their seasonal offering called "Sangria del Día" or Cava Sangria made with raspberry liqueur and brandy each will set you back $31.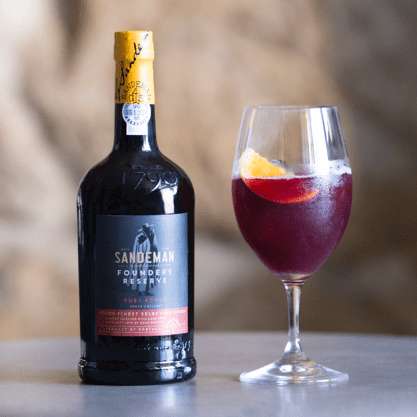 15 E Ohio St, Chicago, IL 60611
With spring nipping at our heels, we're all ready to switch out our wardrobes and trade in our hot cocktails for cooler spring ones! Chicago's Nigal Vann from The Berkshire Room partnered with Sandeman Port Wine to create a variation of the classic sangria that is fit for anyone looking to start up springtime brunches at home this year!
832 W Randolph St. Chicago, IL 60607
Head over to the West Loop for incredible appetizers, pizzas, pastas, and cocktails. If you are looking for the best sangrias in Chicago, we recommend ordering a pitcher of the red "Siena Sangria." For $48, there's enough to share with a few friends, your in-laws, or a boozy first date! In addition, the menu includes other amazing drinks (shoutout to N° 5 and N° 24).
5910 N Broadway, Chicago, IL 60660
Order up top-notch eats, drinks, and a bargain at this north Chicago staple. You'll feel like you've stepped into a funky ski lodge with cozy fireplaces and wood beam ceilings. Don't sleep on the complimentary peanuts and sangria pitchers with ice for $17.25 or without ice for $20.25.
807 W Fulton Market, Chicago, IL 60607
Looking for a vibrant, fun atmosphere with Barcelona-style tapas? Then pop by this lively bar and restaurant in the Fulton Market District. You can't go wrong with their Classic red wine sangría with gin, triple sec, and fresh fruits. Or classic white wine sangría with rum, white peach, and fresh fruits. More of a rosé fan? Try their Sangria Rosada with rosé wine, tequila, cranberry, and pomegranate. Each pitcher costs $44. 
2507 W North Ave Floor 3, Chicago, IL 60647
This bar and restaurant serves up serious Spanish plates in a festive villa-like space with live flamenco music. But the real star of the show? Their sangria. Homemade and bottled at the source, this sweet mixture will set you back $36.95 (for red and white flavors) or $38.95 (for peach and mango flavors). And honestly? They're worth every penny.
1530 S State St. Chicago, IL 60605
Experience Chicago's taste of Spain AND bombass pitchers of sangria! Go with the tried-and-true red or white for $33.95. Or mix it up with a different flavor: srawberry, peach, prickly pear, mango, pomegranate, or watermelon for $35.95. Or say ~yes way to rosé~ with their Rose Cava Sangria for $39.95.
Featured Image Credit: The Berkshire Room