Local Chicagoans know: downtown is for work, Lakeview is for living. The community's casual vibes and idyllic shoreline make it feel like a coastal city, bustling with nice, Midwestern folks. Five-star restaurants and bars have flocked to the area, serving it's roughly 100,000 residents. So of course, top-notch breakfast spots aren't hard to find. Here are five of our favorite early-bird eateries that are still offering breakfast takeout in Lakeview during COVID-19. 
Maison Parisienne
This quaint French cafe is known for satisfying its customers with buttery croissants, savory quiches, and breakfast sandwiches. Looking to dabble in a new morning drink? Try their lavender rose latte or spicy hot chocolate. Order on Grubhub, you won't be disappointed.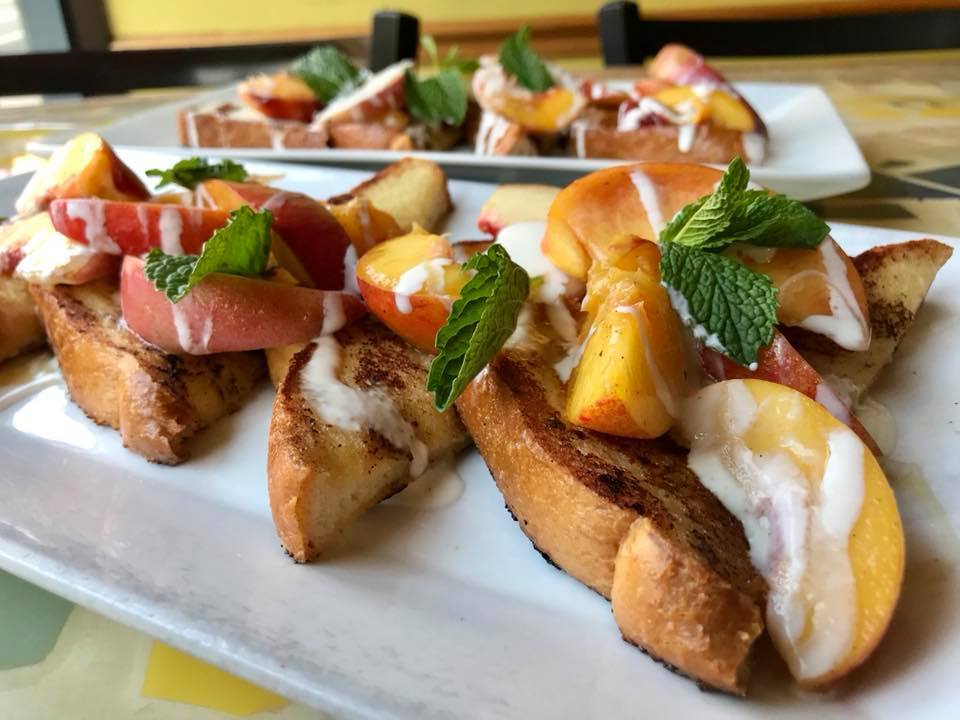 Batter & Berries
French toast is nice. But have you ever had a World Famous French Toast Flight? Treat yourself to blueberry, strawberry, lemon, and caramel french toasts made with locally baked Brioche bread and B&B maple butter. Tack on a deconstructed omelet or a giant Belgium waffle and there's a good chance you'll be full until Halloween. Get the goods on Grubhub. 
The Crepe Shop
Inspired by street eats of Paris, this relatively new neighborhood joint dishes up a unique twist on crepes. Their menu is tiny but mighty. Feeling savory? Go for honey truffle or ham and cheese. Got a major sweet tooth? Try Nutella or lemon curd. Pair your crepes with a Mocha New Belgium which consists of espresso, bourbon vanilla, Belgium chocolate, and coconut cream. Get the hookup on Grubhub and start your morning right.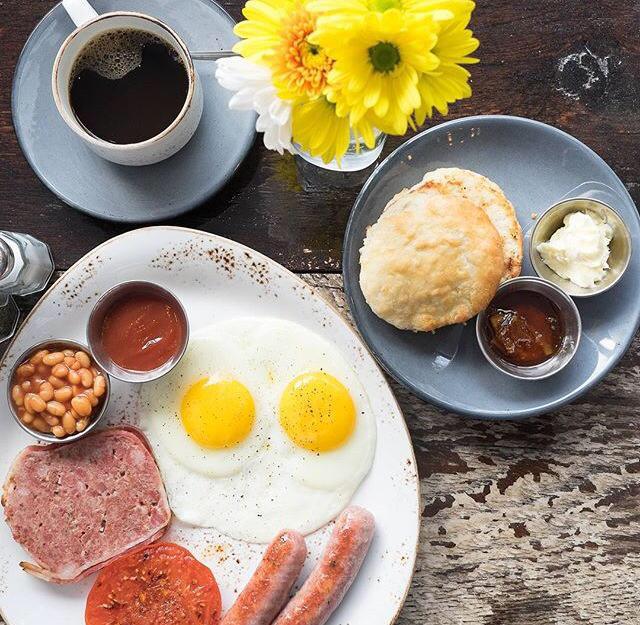 Mortar & Pestle
Chicago Chef Stephen Ross launched Mortar and Pestle to focus on making everything by hand and getting back to the basics. The stylish and sleek bistro offers delectable items like Alaskan King crab benedict, foie gras and eggs, and bircher muesli. Open daily for breakfast takeout. 
Southport Grocery & Cafe
Looking to stock up your pantry and grab some grub? Pop into this hybrid grocery & cafe where you'll find shelves stocked with soup mixes, chocolate sauce, spreads, spices, and some of the area's best preserves. Then make your tummy happy with one of their unique breakfast offerings. Popular items include a grown-up Poptart, cupcake pancakes, and a roasted butternut squash bacon omelet. Place an order on Caviar and make your day amazing.