Greatness is one of the most elusive properties of the sports world. In a world of salary caps, superteams, and (to a degree) luck – it's harder than ever to repeat as champion these days.
With the offseason retooling that the Blackhawks went through this summer, many have wondered if they have enough to get over the hump again this year. The strength of their division is a definite concern, and history isn't really on their side – but if anyone can do it, it's this group of guys.
Here are 5 Reasons the Blackhawks Are Going All the Way… Again.

1) Corey Crawford
The old Crow has been on an absolute tear lately, finishing the last week as the NHL's number one star. He capped off his phenomenal week with even more spectacular play, and he has now posted three shutouts in his past four games, becoming the first Hawks goalie to do so since Eddie Belfour in 1995.
While his name doesn't inspire fear like Price or Lundqvist, Crawford has a penchant for coming up big when his team needs him. How many times have we seen Crawford string together a series of strong performances after a lackluster one? More than we can count. The man in the net is solid, and we expect him to continue that trend when it really matters.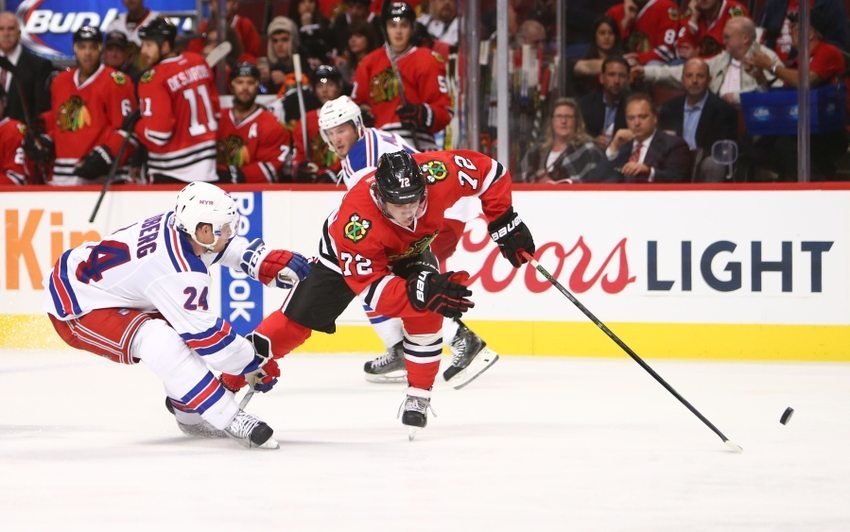 2) The Second Line
For a good portion of the year, this has been the team's only line that has provided consistent production on a nightly basis. This means two things: the other lines haven't produced enough, and the second line has been absolutely killing it.
We'll talk more about Patrick Kane and his historic run below, but how about the offseason acquisitions of Artemi Panarin and Artem Anisimov? The pair has proven themselves to be the best linemates Kane has had to date. Panarin has an incredibly bright future, and we know we aren't the only ones who've confused him for Kane at times on the ice. Anisimov has been the solid second line center the Hawks have wanted for years, and his contributions with the penalty killing unit have been consistently sound as well.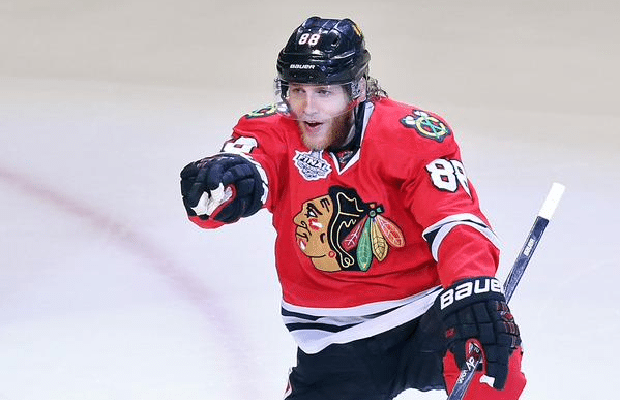 3) Patrick Kane
Duncan Keith is often referred to as a machine for his ability to soak up minutes, ward off injuries, and systematically destroy the opposition's top line.
This year, the Hawks have another cyborg in Patrick Kane, the man with the 26-game point streak. Not only is this streak the longest ever by an American and a Blackhawk – it's the longest by an NHL player within the last 23 years. That's beyond remarkable, and the NHL's point leader has been on another level than the competition this season.
Dallas' Jamie Benn and Tyler Seguin have kept up with Kane pointswise, but the two play together on the same line. No disrespect to Kane's linemates (who are no slouches in their own right), but they aren't among the best offensive players in the NHL. Kane is an early favorite for the Hart (MVP) Trophy, and barring injury, we see him running away with it.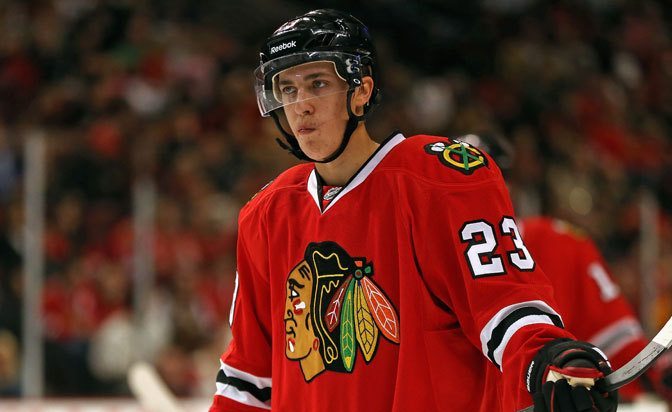 4) The Youngsters
We've already talked about Artemi Panarin's brilliant contributions in his early career, but how about Teuvo Teravainen and Trevor van Riemsdyk?
Teuvo is beginning to look at home on his top line pairing with Jonathan Toews and Marian Hossa, skating with more purpose and netting two goals in their victory over Edmonton on 12/17. The Hawks left wing position on that line has been a carousel all season long, so his recent production is surely a welcome sight.
As for TVR, the young defenseman continues to impress as a Top 4 defenseman. The 24-year-old's contributions often fly under the radar, though for a young defenseman, sometimes it's better that you aren't getting attention. He hasn't posted the most extraordinary numbers, but he's eating up over 20 minutes of ice time per game, and the eye test shows he's in the right place more often than not.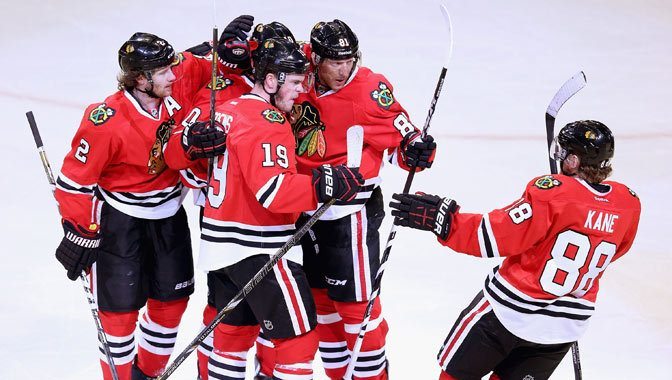 5) Experience & Determination
Intangibles are often an overlooked aspect of the sports world. Without singling out a single player, let's just say that there are some highly skilled captains around the league who aren't the greatest of leaders. The opposite goes for Jonathan Toews, who hasn't quite found his scoring touch this year, though he continues to dominate on the defensive end. The same can be said for Marian Hossa, Duncan Keith, and Brent Seabrook. These guys (along with many other Hawks players) have championship-caliber determination and will.
Some teams, you look at the individual players and wonder if they have someone who will step up and shine when the game is on the line. The Blackhawks have an entire team full of them.