As we kick off summer around Chicago, we also get to celebrate Pride 2022! The awesome, conversation-starter pride parades near Chicago are finally back and bigger than ever. Being the first summer of actual normalcy since 2020, we're ready to take the streets, enjoy shows, music, gatherings, and celebrate Pride the best way possible: parades! Picture lining the streets, being entertained by awesome performers, and participating in a celebration that means so much to so many people. We truly can't wait. This June, spend your time checking out all the biggest and most fun parades around the city and suburbs, you won't regret it!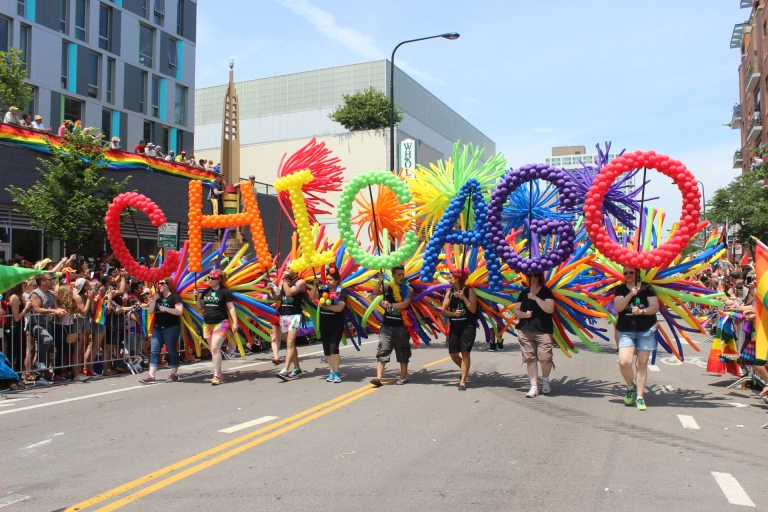 Montrose & Broadway, Uptown, Chicago, IL 60640
WHEN: Sunday, June 26, 12:00 PM
After two full years of cancellations due to Covid, the biggest, loudest,and most extravagant padade is back: the Chicago Pride Parade! This parade takes the North Side by storm, kicking off at Montrose and Broadway and through the streets to Diversey and Sheridan in Lincoln Park. To honor the Stonewall Riots, the Chicago Pride Parade traditionally takes place during the last weekend of June, with a celebration happening all weekend long leading up to the parade on Sunday at noon. 
This year, a major theme of the parade will be focusing on remember Richard Pfeiffer, a prominent and long-serving activist for gay rights in Chicago. He served the Chicago Pride Parade since the second annual parade in 1971, and remains a pivotal member to the LGBTQIA+ community in our neighborhoods. 
Benton and S. Broadway St, Aurora, IL 60505
WHEN: Sunday, June 12
As the second-largest city in Illinois, Aurora is also well-known for their Pride parade. What started in 2018 has grown to a party in this Western suburb, and will return again on June 12 for their annual parade. This one-hour parade spans three of the city's major roadways, where you can expect non-stop entertainment and excitement. After the parade, you can head to one of the many restaurants hosting after-parties while you soak in all the fun and amusement from the parade!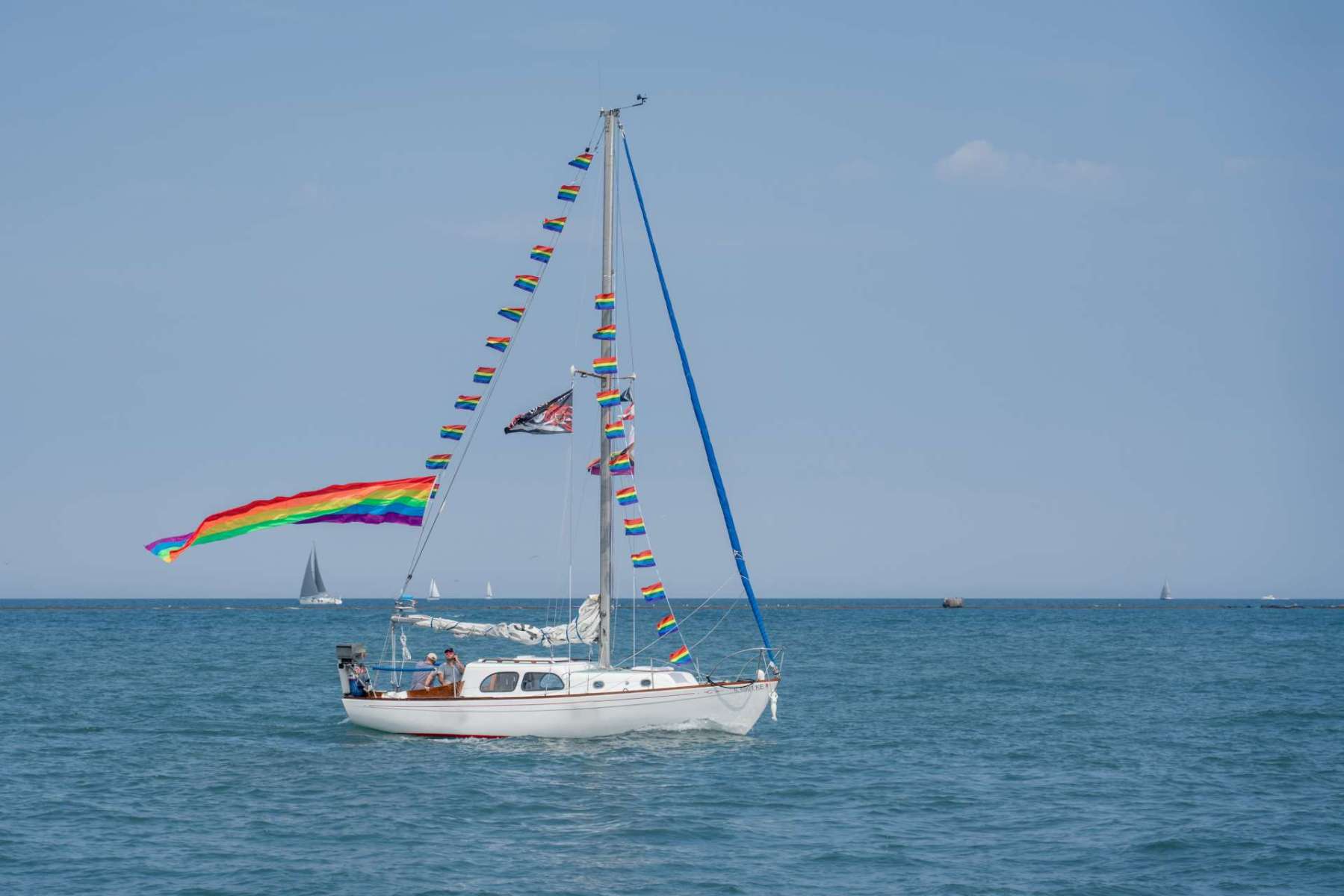 1200 S Linn White Dr, Chicago, IL 60605
WHEN: Saturday, June 18
What's better than a Pride parade? A Pride parade on WATER. That's right. This year, the Pride Flotilla returns to 12th Street beach, where you can see the boats you've dreamed about setting sail on dressed up in their best and brightest pride colors sailing across Lake Michigan. If you don't have a boat to venture on for the Flotilla, there are plenty of spots to watch like Queen's Landing, Navy Pier, or along the Lakefront! Pride Flotilla is hosted by Rainbow Races Inc., whose mission has been to connect the LGBTQIA+ community and its love of sailing. 
Halsted and Grace, Lakeview, Chicago, IL 60613
WHEN: Sunday, June 19
If you're looking for a fun way to involve your furry friend in the Pride celebrations this June, check out the Proud Pet Parade on Halsted and Clark. Hosted by prominent Pride personality Miss Foozie, the pet parade allows owners to show their own Pride by going all out and dressing up their pooch in all the colors of Pride! Once all the participants are dressed and ready, the parade will begin around noon, Miss Foozie will lead the pets and owners around to show off the amazing outfits, then judge the most glamorous looks with prizes for all winners!
121 W Van Buren St, Woodstock, IL 60098
WHEN: Sunday, June 12, 11:00 AM
Woodstock Pride Fest is back! Hosted at the historic Woodstock Square district, Woodstock Pride once again hosts the festivities, an organization focused on promoting and celebrating an all-inclusive environment. The group also works closely with the Woodstock Chamber of Commerce to be able to serve members of the LGBTQIA+ community in their town. After switching the full-scale parade to a smaller celebration in 2021, Woodstock Pride Parade is back and better than ever this year. Starting at 11 AM, leading right up to the fests opening ceremony, you'll be sure to start your day with a colorful extravaganza marching through the streets.
Featured Image Credit: Woodstock Pride