For years, dystopian literature has been a means to dissect particular aspects of modern society and magnify these characteristics in a futuristic world. Dystopia, literally, translates into "bad place;" and, although these novels might not be the "good place," they are good reads for those who want to take a critical eye to (seemingly) fictitious social processes and systems. Delve into the world of dystopian fiction with these classic novels from decades past and while you're at it, support your local bookstores in Chicago!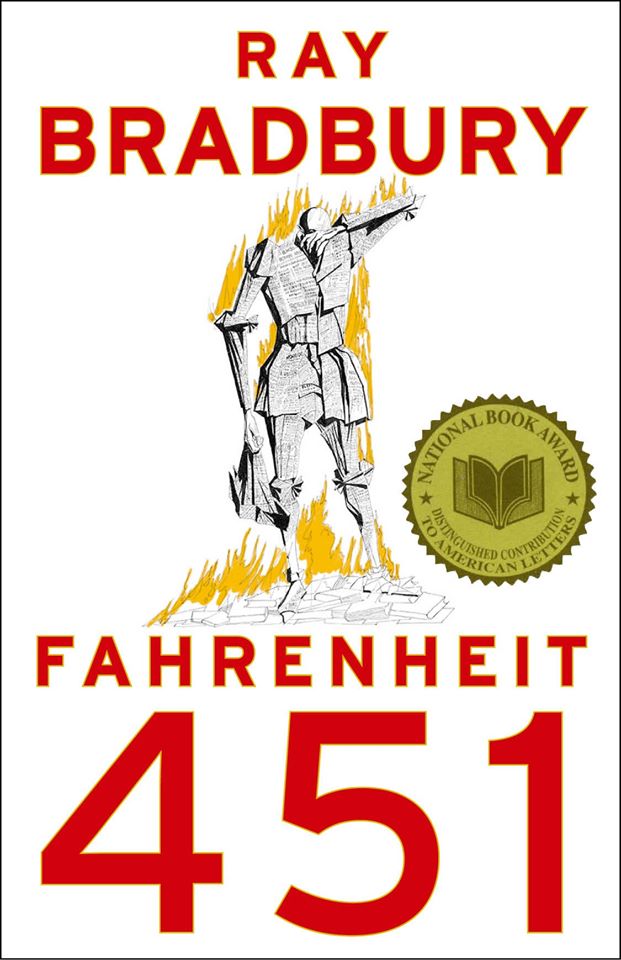 Fahrenheit 451 by Ray Bradbury
Available at Volumes Book Cafe.
Ray Bradbury's dystopian novel, Fahrenheit 451, transports you to a futuristic America in which books are fiercely outlawed. In addition to books, free-thinking and the discussion of free-flowing ideas are all criminal acts, punishable by institutionalization or death. To the government, books are threatening and, as such, must be burned by firemen — all in the name of censorship. Self-absorbed television and media consumption is hailed as proper and law-abiding. Embark on this literary excursion with Guy Montag (a fireman) and Clarisse McClellan (a random encounter turned true friend) as they fight the good fight against an oppressive dystopian government.
The Stepford Wives by Ira Levin
Find it at Women and Children First.
Ira Levin, probably most known for his horror novel, Rosemary's Baby, offers a different take on a "dystopia." In this satirical thriller, you'll explore the lives of the wives in a white-picket fence-neighborhood in Stepford, Connecticut, who discover their husbands' horrifying secrets. This novel offers a meaningful (albeit foreboding) interpretation of power dynamics and gender juxtaposed with the ideals of domesticity and turmoil of feminism. For only 145 pages, The Stepford Wives is a quick, telling, and insightful read that may give a whole new meaning to the term "Stepford Wife."
Lord of the Flies by William Golding
Get it at The Book Cellar.
Remember this title from eighth grade English class? Most likely, Lord of the Flies left some form of an impression on you — be it Piggy, the conch, or Jack and Ralph. Lord of the Flies is a seemingly simple yet deeply complex critique of social organization, power, and human nature in the face of imminent threat. Taking place on an island after a plane crash, Lord of the Flies explores themes of self-governance and group-mentality — such that you'll start to wonder if humans can ever exist in harmony while a beast lives deep within them.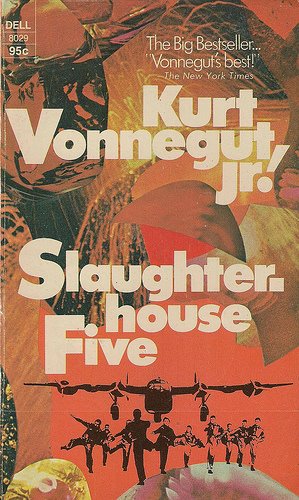 Slaughterhouse-Five by Kurt Vonnegut
Available at Unabridged Bookstore.
Known as an anti-war book, Slaughterhouse-Five—or its lesser-known subtitle: The Children's Crusade: A Duty-Dance with Death—explores the life of Billy Pilgrim, a prisoner of war from the historic 1944 Battle of the Bulge. A nod to the reality of prisoners' experiences with PTSD, Slaughterhouse-Five depicts the cyclical loop of memories that Pilgrim encounters while a prisoner. In this loop, you feel Pilgrim's pain, confusion, and frustration as the memories incessantly flood him (and you). Eventually discharged, Pilgrim then attempts to re-enter normal life but is later institutionalized. Follow the life and strife of Pilgrim, from discharge and marriage to fatherhood and alien abduction, and you'll quickly consider this sci-fi dystopia a classic, albeit haunting, reminder of history's havoc.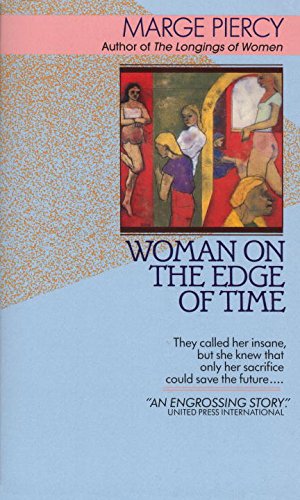 Woman On the Edge of Time by Marge Piercy
Buy it from Bookends and Beginnings.
Looking for a novel that combines all the horrors of a dystopian society through a futuristic utopia? Be prepared to do so in Woman On the Edge of Time. Beginning with an allegory of institutionalization, healthcare, and drug violence, Woman On the Edge of Time paints a bleak scene of 1970s New York for an impoverished, new mother, Consuelo Ramos (otherwise known as Connie).
After she's institutionalized again through malevolent policing, Connie has communication with Luciente. Luciente is an androdgynous figure from a futuristic communal and agrarian society, Mattapoisett. The result? A community in the year 2137 — without social classes, gender differentiators, and pollution. From environmentalism and sexism to racism and class-subordination, Luciente's society has made sense of the troubles that plague current times… or has it? Read Piercy's dystopia to expand the limits and boundaries of a utopian dystopia… or a dystopian utopia.
Explore a different world as we navigate our current circumstances and you'll discover gut-wrenching and foreboding tales that are still relevant to this day.
Featured Image Credit: The Book Cellar